5 Things To Do This Weekend, From A Halloween Circus To A Teenage Music Fest
This article is more than 3 years old.
This weekend in the world of arts we have teenagers with guitars, obscure but good movies and free chamber music. Plus it's mid-October, so things are starting to get spooky.
Yes Fest | Saturday, Oct. 21 | Brookline Teen Center
Live music isn't hard to come by in Boston — unless you're under 21. Enter the first annual Yes Fest, a music and art festival created for teens by teens. The event features 17 bands, work from more than 10 visual artists and free entry for youth. (Hear more about how it got started.)
---
'Cirque of the Dead' | Friday, Oct. 20 - Tuesday, Oct. 31 | Oberon, Cambridge 
Every October for the past several years the Boston Circus Guild has taken over a nightclub in Harvard Square and staged an (increasingly elaborate) original show. "Cirque of the Dead" is essentially a live horror-movie flick with juggling and acrobatics, and over time it has developed a distinct sensibility — irreverent, grotesque and occasionally awe-inspiring.
---
IFFBoston Fall Focus | Oct. 22 - 26 | Brattle Theatre, Cambridge 
The Independent Film Festival Boston presents a fall installment of some of the year's best indie movies, which range from coming-of-age dramedies to supernatural lesbian thrillers to modern samurai flicks. (Here's a closer look at all seven of the film screenings from our critic Sean Burns.)
---
Henry James and American Painting | Opens Thursday, Oct. 19 | Isabella Stewart Gardner Museum, Boston
A new exhibit at the Gardner Museum examines the intersection of Henry James' writings with the work of artists who moved in his circle, from the American impressionist Lilla Cabot Perry to the influential painter James McNeill Whistler.
---
Community Chamber Concerts | Friday, Oct. 20 and Sunday, Oct. 22 | Boston and North Adams
The Boston Symphony Orchestra's free community chamber concert series resumes its October installment with two string quartets — a dramatic Shostakovich and a lush Schumann — at the Fenway Center in Boston on Friday. Another free concert in North Adams on Sunday wraps up the fall season, so reserve your tickets while you can.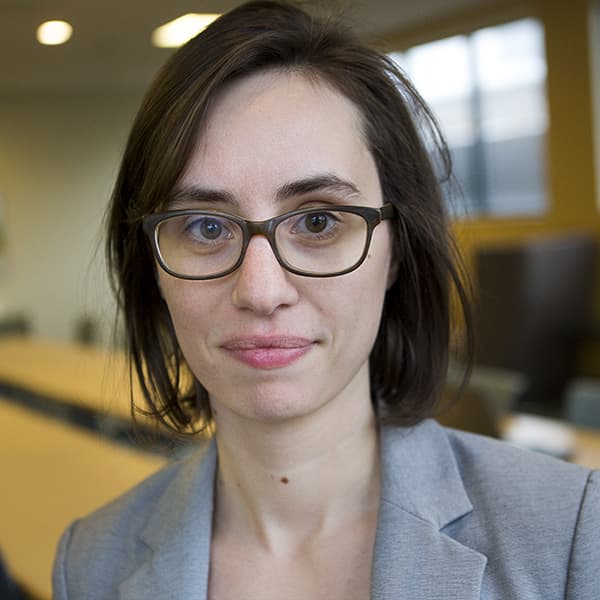 Amelia Mason Arts And Culture Reporter
Amelia Mason is an arts and culture reporter and critic for The ARTery, WBUR's arts and culture team. She covers everything from fine art to television to the inner workings of the Boston music scene.