'Sticky Fingers' Chronicles Intensity And Ambition Of Jann Wenner That Drove Rolling Stone Magazine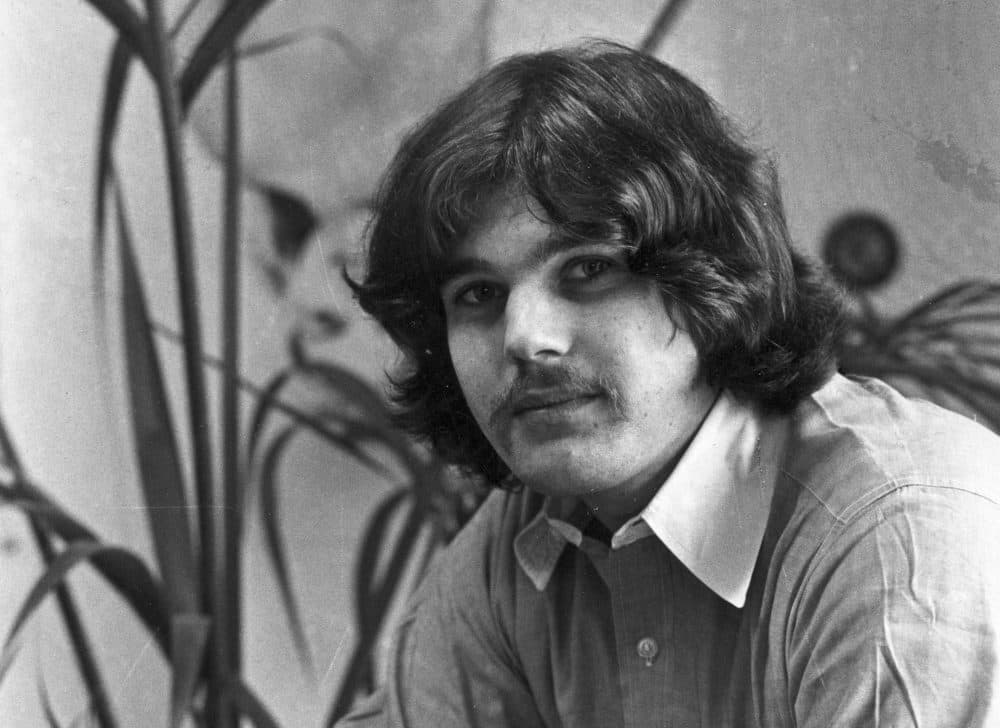 This article is more than 1 year old.
It's 1977 and Jann Wenner is at a Greek restaurant in midtown Manhattan, dining with Jackie Onassis, then an editor at Doubleday. Wenner, who'd just moved himself and his Rolling Stone magazine from San Francisco to New York, was pitching a book about "Saturday Night Live." He was with another Rolling Stone editor and he had apparently (and surreptitiously) been snorting copious amounts of cocaine. He suffered a massive nosebleed, spewing onto Onassis' clothes. Back at the Rolling Stone offices, he crowed to another editor, "I bled all over Jackie — just like Jack!"
"Yeah, it's pretty horrible," says Joe Hagan, who writes about this, among other jaw-droppers, in the new biography, "Sticky Fingers: The Life and Times of Jann Wenner and Rolling Stone Magazine."
A verifiably true story?
"That was one of those things," says Hagan, "where I'd go to Jann and he'd say, 'Oh, that never happened, that's an urban myth' and you'd talk with people who actually were at the table with him and they'd say, 'Yes, this is how it all went down, here's the details.' That's the moment in the book where he's at the pinnacle, this wunderkind who has reached the top of the food chain in the media."
Asked if he considered Wenner a reliable narrator, Hagan says, "No, I mean, sometimes. He was reliable when you caught him off guard and he just started talking."
Hagan was surprised to the extent that Wenner told unflattering stories about himself. "To be fair, at times it seemed he was prepared to open the kimono, as they say," Hagan says, on the phone from his Tivoli, New York, home, "and he did have moments of incredible candor. So, I think he intended for some kind of revelations to come out. He told other people, including some of the rock stars I interviewed, 'Tell him everything.' "
Two others made previous attempts at authorized bios about the Rolling Stone founder, but they were scuttled for various reasons. In 2013, Wenner approached Hagan, a pop culture and politics writer for New York Magazine, about doing the book and, after some haggling, granted him complete control over the content.
Hagan, 47, got a $1.5 million advance from Knopf, the New York Times reported, but Hagan would not confirm. He put four years into the research and writing. He spent over 100 hours talking with Wenner, did more than 240 other interviews, some with famous folks like Paul McCartney, Pete Townshend, Mick Jagger, Keith Richards, Art Garfunkel and Tom Wolfe opening up. Not everyone said nice things.
"I was trying to get them to fork over some interesting stories," says Hagan, "and it actually wasn't that hard because nobody ever asked them about their coverage in Rolling Stone. They've been talking to Rolling Stone for so long but nobody ever asked them, 'Hey what was your treatment? What was your relationship like with the editor?' "
Born in Manhattan and raised in California, Wenner grabbed the brass ring in his early 20s, appropriating ideas from other, smaller rock magazines and hooking up with influential San Francisco Chronicle jazz critic Ralph J. Gleason to launch the gamble.
Wenner did not set his sights low. "He was telling people before he started, 'I'm going to be the Henry Luce,' the founder of Time magazine," says Hagan. "And it's going to be as successful as Playboy. And he was right. That's the kind of ambition that he had. Frankly, that's what the title's about. People ask me, 'What does "Sticky Fingers" mean? OK, there's the Rolling Stones album and there's a whole ironic joke about that because of the trademark infringement."
Among the reveals in the book, despite ping-ponging between camaraderie and antagonism, there was a lifelong battle with Jagger over the rights to the name Rolling Stone.
"I was trying to go for the triple entendre," continues Hagan, on "Sticky Fingers." "In addition to that, it's about his ambition and the ambition of the whole operation. They were the biggest, richest, most educated. Tom Wolfe said that it was the first-time young people had money, so much money they could create pleasure palaces to their own desire. And that was what this book is about. That was what Jann Wenner was about. He self-consciously, always, has advertised himself as the first child of the baby boomers."
Hagan's portrait of both Wenner and Rolling Stone is often harsh, but by no means a hatchet job. Wenner is a complex character: ambitious, shrewd, cocky, manipulative, capricious, status-and-money mad, celebrity-fixated, narcissistic and, for most of his life, gay but closeted. Or, perhaps, an active bisexual, being that he had sex with lots of men and women — as chronicled in the biography — married a woman, divorced her, and has been with a man, Matt Nye, since 1995.
"He's not entirely comfortable or interested in gay identity," says Hagan, "and part of this is that he built his identity and his business, Rolling Stone, which is his identity, on being a heterosexual man and he can't really let go of it at this point. He's 71 years old. I thought it was important that he, as a gay man, was helping architect the mythology and images of rock 'n' roll for straight guys all over America."
Two weeks ago, as the book was just about to be published, the New York Times noted that Wenner was not happy with what he'd read in his advance copy, reporting Wenner as saying, "I gave Joe time and access in the hope he would write a nuanced portrait about my life and the culture Rolling Stone chronicled. … Instead, he produced something deeply flawed and tawdry, rather than substantial."
"I kind of knew all along it was heading in this direction," Hagan says, of Wenner's response. "I knew the potential was there for people of Jann's profile — high-powered guys, big egos, a long history in which they've had a lot of control of the story, literally the editor of the story of the bi-weekly Rolling Stone."
In his book, Hagan recounts Wenner's apoplectic rage at an unflattering profile written by Robert Sam Anson, published in the long defunct, liberal news magazine, New Times.
"And I remember talking to Robert Draper, the author of 'Rolling Stone: The Uncensored History,' around the time I started the book. He was very skeptical that I was going to do anything interesting. He thought clearly this guy is going to do a whitewash. And, of course, I had no intention of doing that anyway, but it was extra motivation having that other guy tell you that."
Hagan writes about virtually all aspects of Wenner's life, including, importantly, the role his now ex-wife Jane Schindelheim played in building the magazine and bolstering Wenner's social cachet. (Not to mention the drugs they shared; both are reportedly clean now.) Hagan writes that she "made Wenner palatable to people otherwise put off by his hyperactivity and forceful personality."
"She was very important to the story and was the emotional undercurrent of the book," Hagan says. "She's the expression of the kind of emotional wages and damages of their success."
There are myriad stories about Wenner courting investors, wheeling and dealing, and shedding partners along the way, much as he did with his staff. "The bottom line was that he was the bottom line," says Hagan. "Everybody came to understand that."
Perhaps the funniest bit in the book is what Wenner told Hagan about Paul Simon: "Paul just looks at everything and judges it before he does one thing: 'What's in this for me? How does this affect Paul Simon?' … And he's extremely selfish that way."
Which, one might surmise, would also be Wenner looking in the mirror. "Exactly," says Hagan. "Later in the book, Jann compares him and Paul having a fight as being like 'two short angry Jews yelling at each other.' I think there was some mirroring — two guys who were incredibly ambitious, but teeming with insecurity. Of course, they saw a little bit of each other in the other man and therefore were totally suspicious."
Rolling Stone shifted course from its early incarnation of being a counter-cultural bible, focusing on the music that drove many of our lives, to being just as enamored of the movie and TV worlds. Also, perhaps paradoxically, it became a magazine of leftist, or contrarian, political import via the writings of their most famed contributor — mad genius Hunter S. Thompson or William Greider or Matt Taibbi.
Wenner's relationship with the brilliant-but-troubled photographer Annie Leibovitz and the late Thompson course throughout the book.
"I'd go to him with quotes from Hunter Thompson that were kind of acidic, mean and cantankerous toward Jann and he would get irritated," says Hagan, [and he'd say] 'That's not what our relationship was like,' but then as you got further and further into the correspondence he would say it seems like he did mean it, that [Thompson] was actually angry."
Their contentious relationship went on for years. "It was almost like they were fed by their mutual tension," says Hagan. "They were both of the same kind of people. They were tied together in a way that they could never unlatch. It was a volatile partnership."
Wenner was a fan of Orson Welles' "Citizen Kane," a fictionalized story based on newspaper mogul William Randolph Hearst, but did not see it as a cautionary tale.
"There is a great anecdote in there," Hagan says. "A guy talks about how they screened 'Citizen Kane' on one of his birthdays in the '70s and how he couldn't sit down. He was so excited watching it. How much empathy he had for the guy. He doesn't see the tragic ending at all. It's the rise to stardom! He loves it! That's who he is. This guy who's overflowing with intensity, energy and ambition."
---
Joe Hagan will discuss his new book at the Lily Pad in Cambridge on Tuesday, Nov. 7, with The ARTery's Jim Sullivan. For more information, click here.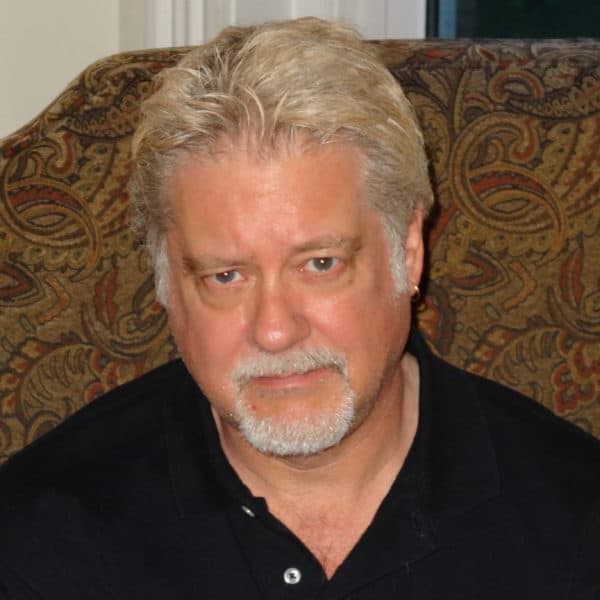 Jim Sullivan Music Writer
Jim Sullivan writes about rock 'n' roll and other music for The ARTery.