Harvard Art Museums Receive Major Gift Of Dutch Drawings From Private Collector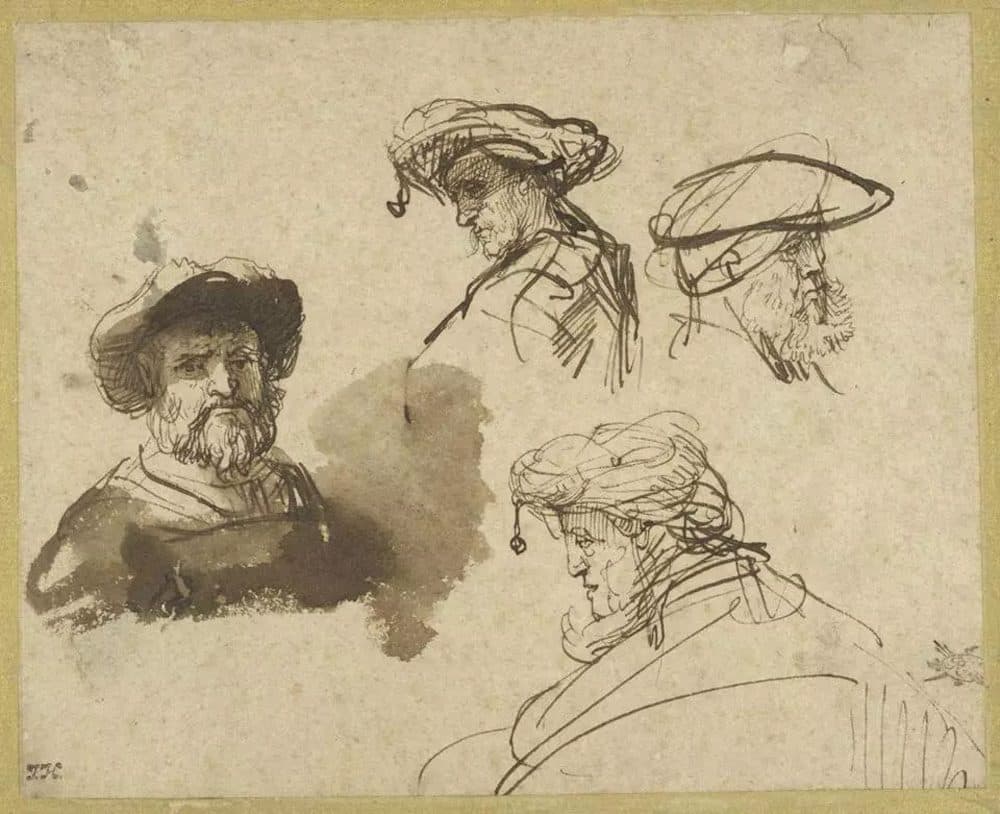 This article is more than 1 year old.
The Harvard Art Museums will receive a major gift of 16th to 18th century Dutch and Flemish drawings.
The donation — 330 drawings by over 125 artists — will come from the collection of Harvard alumni George S. Abrams and his late wife Maida, the museum announced Saturday.
Combined with earlier gifts from the collectors over several decades, Harvard Art Museums says it now owns "the most comprehensive holding of 17th-century Dutch drawings outside Europe."
"What this large addition of 330 really superb sheets is a collection that is not only broad, but it's also very, very deep," Martha Tedeschi, Harvard Art Museums' director, told WBUR's Weekend Edition Sunday. "And the reason that that's important for an institution like us, a teaching institution embedded in a world class research university, is that it becomes a really important site for scholarship and for nurturing the field going forward."
The newest Abrams gift includes work by artists such as Rembrandt, Jacques de Gheyn II, Hendrick Goltzius and Adriaen van Ostade, including "a range of drawings by lesser-known masters who worked in a wide range of subjects and media," according to the museum's press release.
A selection of 31 drawings from Abrams's collection are on display at the Harvard Art Museums through Jan. 14, 2018 in an exhibition titled, "The Art of Drawing in the Early Dutch Golden Age, 1590–1630."
This considerable addition to the Harvard Art Museums comes just a month after the Museum of Fine Arts received a collection of 113 works by 76 Dutch and Flemish paintings from Boston-area collectors Rose-Marie and Eijk van Otterloo and Susan and Matthew Weatherbie. That gift nearly doubled the MFA's holding of the "Old Masters."
"I see Boston as becoming really a strong hub for scholarship in the area of Dutch art," Tedeschi said. "But perhaps just as importantly, I think this creates a wonderful opportunity for collaboration between institutions."