Iron & Wine's Latest Album Is 'An Interesting Return To A Familiar Place'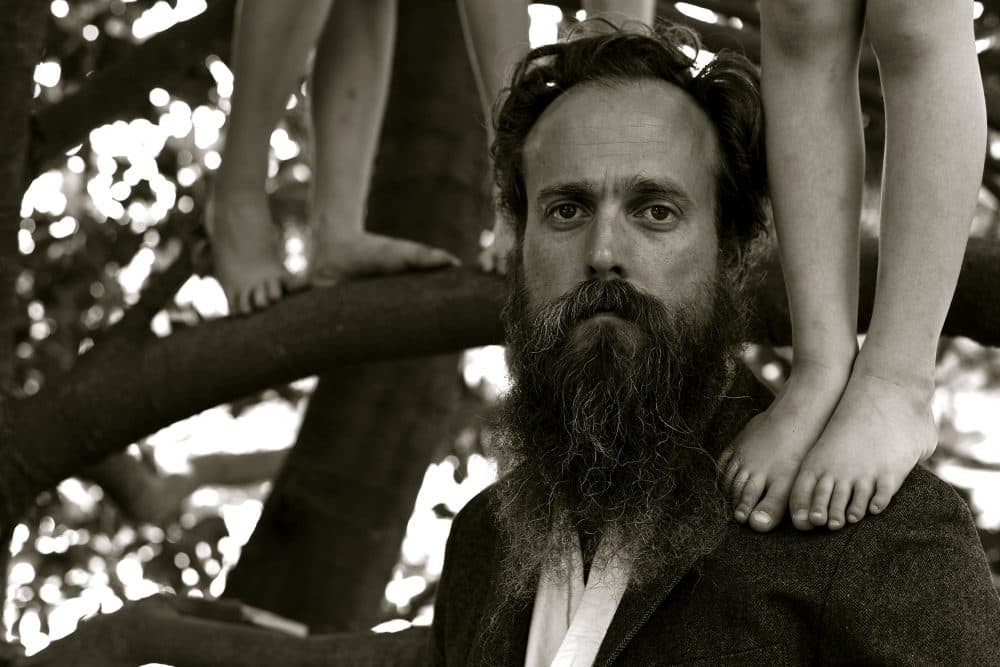 This article is more than 1 year old.
Band names are curious things. They can arise from the strangest of circumstances. Iron & Wine, the name Sam Beam chose for his band — well, more accurately, his one-man project that sometimes comprises a band — came from a random stop at a country store in southern Georgia.
"I was making music in my spare time," says Beam, on the phone from Houston last week before a concert, "and I just came across this stuff called Beef, Iron & Wine. It was this protein supplement that people used to take, like Castor oil. I just saw it on a shelf and thought it was a weird combination of words. It stuck in my head."
And so, when Beam started writing and recording music in 2002, he culled part of the product's name for his stage moniker. "I always thought it was more interesting on the marquee than 'Sam Beam,' " he says. "I think that was good instinct. At the same time, it also said something tangentially about what I was trying to do with the music, sort of embracing contradictions."
Yet, the singer-guitarist didn't appropriate the entire name: Beef, Iron & Wine. "Because that's just gross," Beam exclaims, with a laugh. "It was merciful poetic license."
The last time I saw Iron & Wine in 2011, it was a full, 10-piece band with a horn section and a lot of jamming. But this Saturday, Nov. 11, Iron & Wine will be at Berklee Performance Center in Boston and Beam says, "This is a little bit smaller, a five-piece band with a cello player, bass player, drummer and keyboard player. It's more dialing it back a little bit, more reflective of the sound of the latest record ['Beast Epic']. But also, we're playing much older material and some of the old songs are re-arranged. It's fun for me. I feel like the melody always stays the same, but it's what you dress it up in."
"Beast Epic," is Beam's seventh under the Iron & Wine name and his first in four years. In the intervening years, however, he recorded two other albums: "Sing Into My Mouth," a covers album with A Band of Horses singer-guitarist Ben Bridwell, and "Love Letter for Fire," a collection of original duets with Jesca Hoop.
"They helped me so much and they were so inspirational for so many different reasons," Beam says, "but I realized I'd stepped back to being a cast member instead of the single person in the middle of the stage doing the monologue. I had to reintroduce myself to myself, what my voice was good at doing and what sounds I liked. How to really spend the time to interpret the song that you're doing, not just in a way that it sounds brand new but 'appropriate' for the day that you're doing it. I really embraced that.
"I'm always interested more in what's around the corner than in perfecting something," says Beam of his approach to the new album.
"Beast Epic" is both peaceful and restless, consisting of mostly gentle, soft-sung songs. "It is a really relaxing record," Beam says. "I just wanted to release the range and let things happen. I've spent a lot of time trying to reinvent or at least expand the definition of what my band could do for other people and for myself."
Iron & Wine's music has gone in varied directions over the past 15 years, and in a way, "Beast Epic" is a return to Beam's earlier, sparse, mostly acoustic sound.
In the past, Beam, 43, says, he's had a more disciplined approach to writing. He would get up in the morning, drive his daughters to school, and come home to write — "like a punching-the-clock thing. Work until I went to pick 'em up."
Now, he says, "There's not really a set of rules. It's just sort of an intuitive thing. These songs seemed to be saying that they are more introspective and it seemed appropriate to be a little bit more stripped back, let the arrangements be a little bit more subservient to the messaging. At the same time, I feel like there's a new freedom to the songs that the old material didn't have, so it's an interesting return to a familiar place in a different way. I mean I'm just as serious, if not more serious, about writing, I find more joy in it now than I ever have."
"I feel like there's a new freedom to the songs that the old material didn't have, so it's an interesting return to a familiar place in a different way."

Sam Beam
The songs may be fairly soft-rocking but there's some sharp barbs in the lyrics. "You raised your glass," he sings in "Summer Clouds," "and the scars fell off my heart." In the breakup song "Bitter Truth," he sings, "Some call it bitter truth/ Some call it getting even in a song."
"I was at South by Southwest some years ago," Beam says, of the latter song's couplet, "and I was being interviewed in the same room as Jerry Jeff Walker. He described one of his songs that was just kind of a rant as a 'getting even' song." Beam laughs. "So, I knew exactly what he was talking about and I just tucked it in my pocket."
Still, he reasons, "You never get even in song. You just sort of say your piece 'cause you don't have anybody to argue with."
Some critics have suggested Iron & Wine's "Beast Epic" suggests an artist wrestling with a mid-life crisis. "I think it's just realizing you're always in crisis," Beams says, with a laugh. "We go from one crisis to the next. It's a rite-of-passage record, like my earlier records, just talking about the journey that life takes you on, victories you can celebrate and losses that you have to accept. Lessons that you have to learn over and over again apparently because it seems like the stage keeps changing. Once you figure out how the last stage looked, then you're in a new stage. The process is ongoing. It doesn't mean it's harder than it used to be. It's just different."
Beam says he discovers more about himself and the world around when he burrows into the writing. "You rarely sit down and have an idea that you want to express, like some thesis on a particular topic," he says. "Maybe some people do, but that's not where my songs come from. It starts with mumbling gibberish over a melody and then the words start to stick, and then you build an architecture out of these words. It's a malleable thing and you discover what you need. Sometimes, it pops out of your subconscious and sometimes it comes from just rearranging two words you've written down together. You never know. It's seems like a ridiculous undertaking and a ridiculous job, but that's how it works."
Beam likes to tinker with his songs' arrangements in concert, and likes to vary the band's lineup itself.
Beam, whose home base is Durham, North Carolina, says he draws material from the entirety of Iron & Wine's catalog and adds and subtracts different songs each night. "The band can kind of play anything, pretty much, so it's a matter of pulling songs in that we haven't played in a while," he says. And, there's generally a short acoustic segment. "I usually reset and it gives the set some dynamics."
The idea that Beam chose another name for his music suggests he may have been trying to draw a distinction between his on- and off-stage personas. But that's not really the case, he says.
"There's not a whole lot of difference. Over the years, I've discovered it probably would have been more fun to create a stage persona, but that was never really my intention. I definitely accept what people understand what Iron & Wine is about, even though over the years I've been trying my best to expand it, for better or for worse. Now, I just kind of play off of the persona, and it's more theatrical than what people would imagine."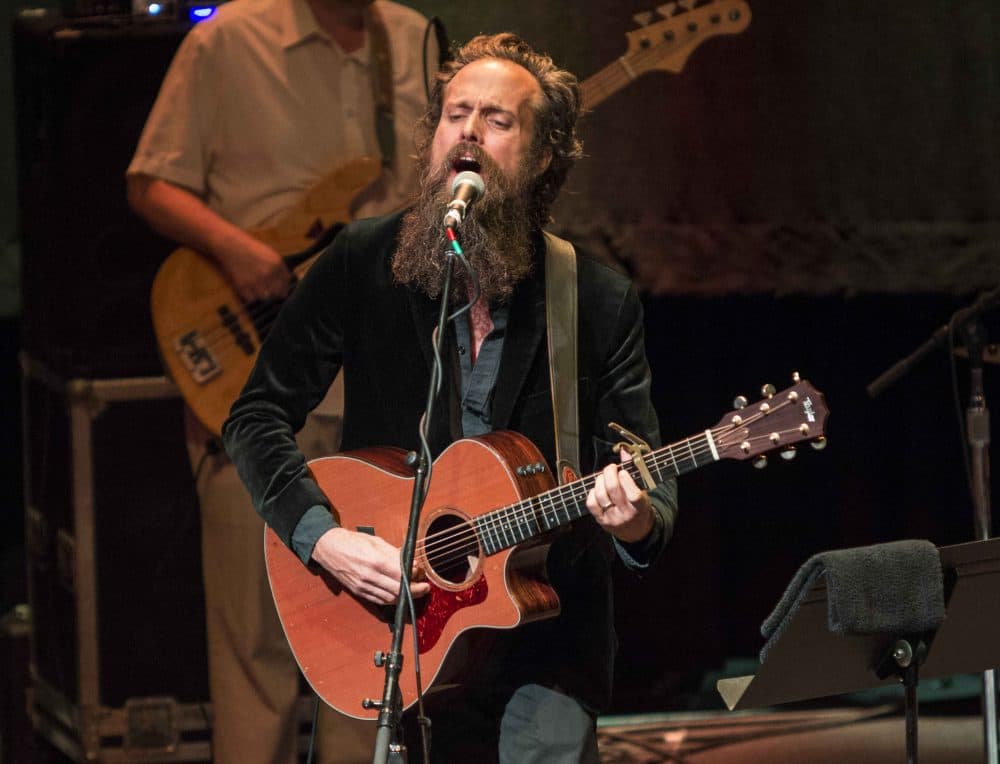 People, he suggests, probably see his persona as a man playing "quiet, meditative music — super sensitive," he says with a laugh. "I don't think it's terribly sensitive. People think it's just quiet music and I think it's pretty, but over the years I've done a lot of louder things and more mischievous things."
Beam quickly avers that when it comes to pigeonholing others' music, "I'm guilty of this, too. You find that you want to define a band very quickly. You also want to understand them. You want to know what you love about them and it's hard to have people shift too drastically and also accept them.
"I think I do a lot of shifting over the years, but still maintaining my MO — things that you feel are important, things that should be celebrated that aren't and things that are celebrated that shouldn't be. I love melody and I think that stays intact. But I've really enjoyed embracing the variety that music has to offer."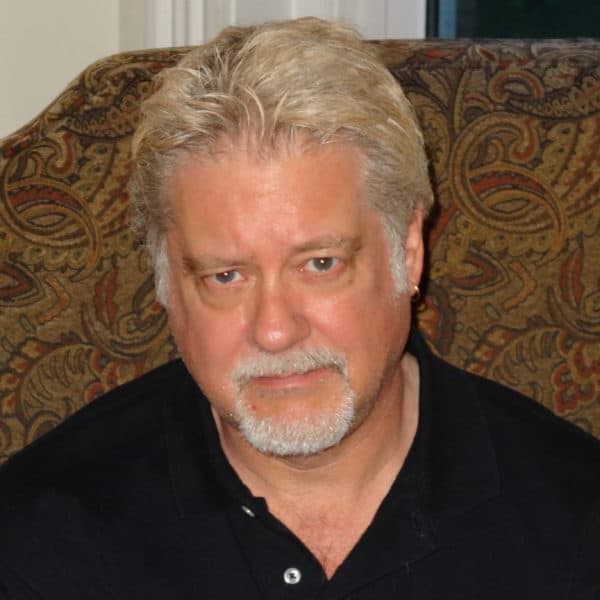 Jim Sullivan Music Writer
Jim Sullivan writes about rock 'n' roll and other music for The ARTery.