Wanting To 'Do Something,' Mexican Musicians In Boston Raise Funds For Earthquake Victims
03:55
Play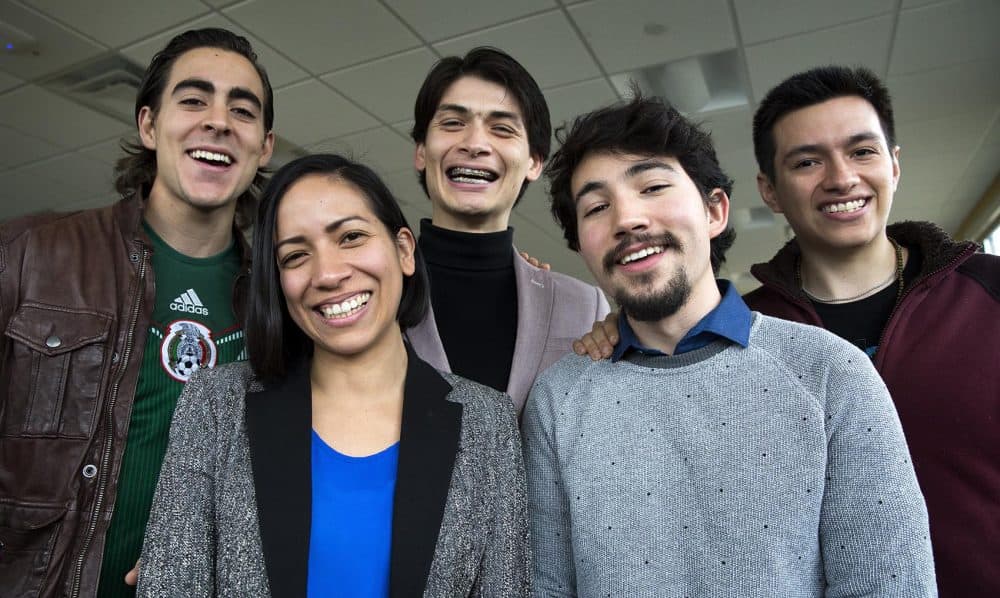 This article is more than 1 year old.
After hundreds of people were killed by three earthquakes in Mexico this fall, Carlos Saenz decided to do something constructive with his grief: Write a song.
Originally from Mexico City, Saenz is a student at the Berklee College of Music. With other Mexican musicians in the Boston area, he will perform his song "Paciencia" at Monday's United For Mexico benefit concert, which will raise funds for victims of the devastating earthquakes that rocked the country in September.
Saenz's song, which translates in English to "patience," is about the loneliness of carrying his grief in the U.S. and the pressure he feels to conceal it. It is also about seeking patience to help him overcome feelings of helplessness about the disastrous situation in his home country.
"If someone asks you, 'Hey how are you doing?' [And you answer,] 'Oh, I'm not doing OK,' it's like whoa!" he said. "That is kind of different here in the U.S., like almost everybody asks you and you have to say, 'I'm doing great, how are you?' "
The idea for the United For Mexico fundraiser came from Francisco Fernandez, a graduate of the New England Conservatory of Music whose mother lives in the Mexican state of Chiapas.
Fernandez said his mother had told him stories about neighbors who slept in their cars for weeks after the quakes, or next to their front doors with their shoes on.
"They are not even going upstairs to their bedroom because they are afraid of the houses collapsing in the middle of the night," he said. "They want to escape as soon as possible if something happens."
When Fernandez proposed the idea for the fundraiser to other Mexican musicians in the Boston area, they were quickly on board.
One of those musicians, Mauricio Morales, said he also felt powerless after watching how strangers came together to help victims stuck in the rubble.
"This [collaborative spirit] was a thing that really said a lot about my country, and I felt very powerless because I was here and I wanted to go there," he said. "I wanted to be part of the brigades and do something about it and help, and I couldn't do anything."
The musicians said that navigating their grief through music helped them find the presence of mind to take action.
Saenz said writing his song for the fundraiser allowed him to confront his grief, and to accept his vulnerability and transform it into art.
"[It helped me to] stop lying to myself and say to people what I'm feeling and try to make them feel what I'm feeling," he said. "I think the purpose of art is that."
---
The United for Mexico benefit concert is Monday, Nov. 13, at 7:30 p.m. at The Regattabar in Cambridge.
This segment aired on November 13, 2017.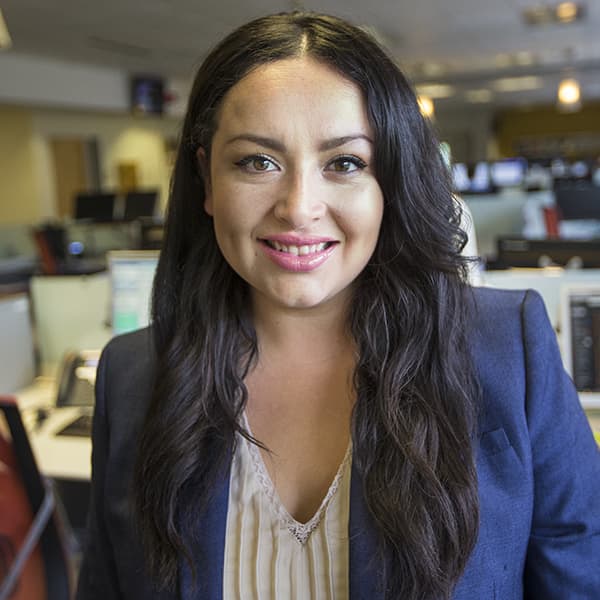 Maria Garcia Senior Editor, The ARTery
Maria Garcia is the senior editor of The ARTery, WBUR's Arts and Culture Team.