Brandeis Says It Had Planned To Stage Controversial Play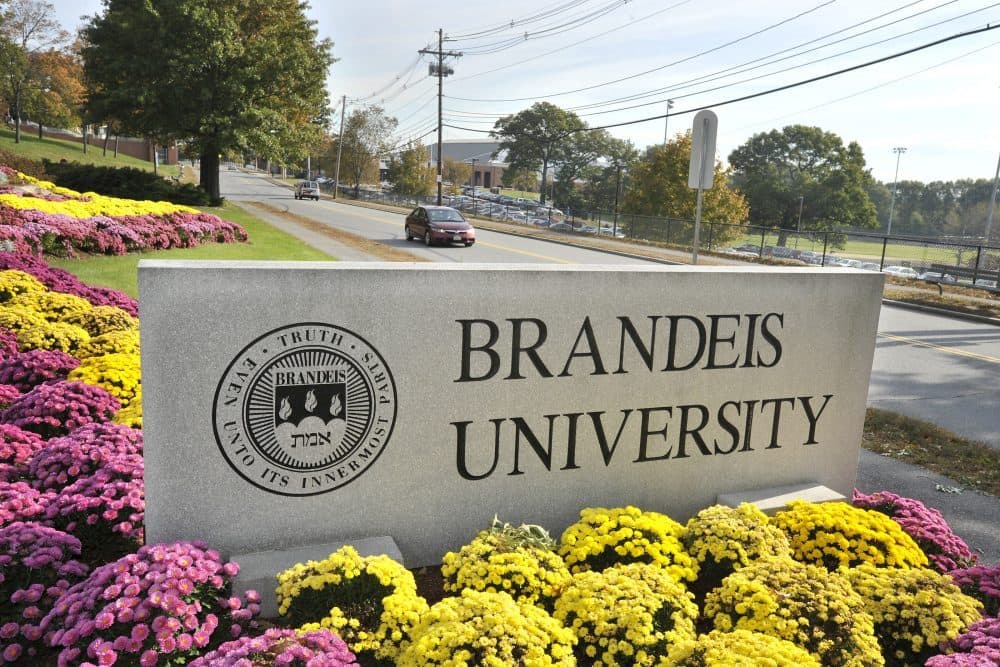 This article is more than 1 year old.
Updated to include comments by Kitty Bruce, daughter of Lenny Bruce.
Brandeis University on Tuesday sought to clarify its stance on a controversial campus play, saying that it had only planned to postpone its production, not cancel it, before the playwright opted to produce it elsewhere.
Playwright Michael Weller wrote the play, "Buyer Beware," for the university's Department of Theater Arts. It drew from the style of the late comic Lenny Bruce, whose papers are housed at the school. In the 1960s, Bruce was criminally prosecuted for using obscenity in his routines.
Earlier this month, Weller said that the university canceled the production after students objected to the play because of the way they said it represented minority characters. He told WBUR two weeks ago that he was not consulted about the cancellation of the play.
But after a group of free speech advocates, including Lenny Bruce's daughter Kitty, wrote a letter to Brandeis Monday asking for the play to be reinstated or for an explanation, the university responded Tuesday evening saying they had only planned to postpone the play — not cancel it. The school says it intended to produce the play in the spring semester alongside a course that explored the issues it raised in an educational setting.
However, there are currently no plans to stage the play on campus. The statement from Brandeis University President Ronald Liebowitz said that in early October the playwright chose to have his script performed in a professional setting instead.
Brandeis added that it has a "commitment to freedom of expression and academic freedom."
Meanwhile, Bruce's daughter, Kitty, has withdrawn her support for production of the play, according to an interview with The Justice, an independent student newspaper at Brandeis.
"I do not condone Mr. Weller's play," she was quoted as saying. "I do not give permission at all for him to put it on anywhere, except for on campus, if that. It just doesn't sit well. It's not a good representation of Lenny Bruce. And I feel that so strongly in my heart. I'm the gatekeeper. I feel it's my responsibility to protect my father's legacy and to stand up and to protect all the things that he had to pay so many dues for."
She had signed the letter to the university on Monday, which asked Brandeis "to commit itself to reinviting Weller to stage 'Buyer Beware' as intended, thereby defending the very free speech principles for which Lenny Bruce fought throughout his life."