Gary Numan Imagines A Futuristic World Ravaged By Global Warming In New Album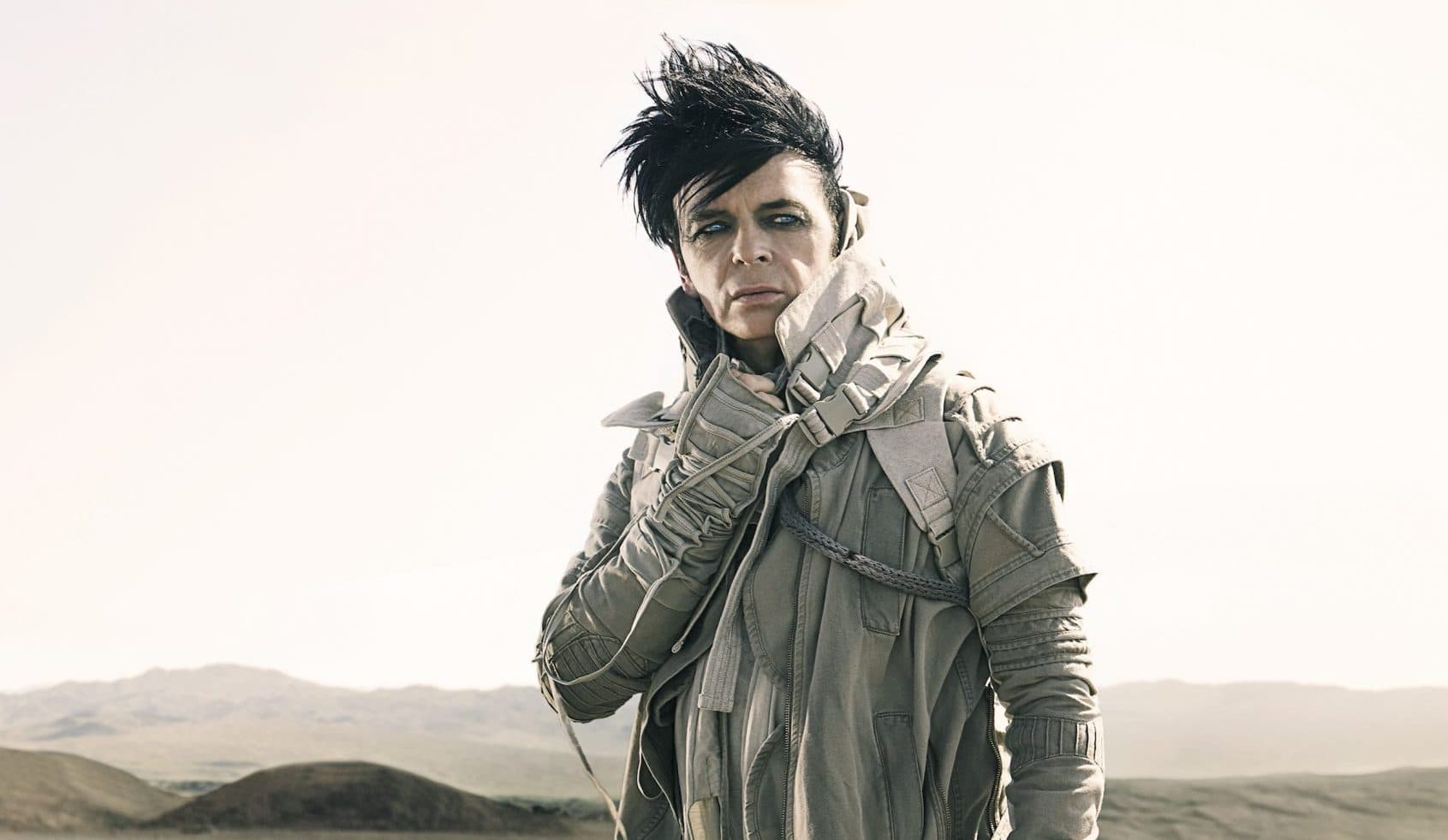 This article is more than 1 year old.
Gary Numan — singer-songwriter-synthist and new wave survivor — has explored dark and disturbing themes over the course of a nearly four decade career.
"I'm definitely drawn to that kind of subject, that kind of outlook on things," he says. "Yet, in my non-musical world, I love comedy, I'm not miserable, I'm quite an upbeat sort of person."
Indeed, Numan — a Londoner who emigrated to Los Angeles with his wife and three daughters in 2012 — is ebullient and effusive, speaking on the phone before a concert stop of his tour that takes him and his backing quartet to Boston's Paradise Rock Club on Monday, Dec. 4.
He's got reasons to be cheerful: a critically acclaimed new album, "Savage (Songs from a Broken World)," and, he says, he's working with his most supportive record label, BMG, since his early years with Beggars Banquet. He's also applying for American citizenship next year.
"There are many other factors going on, but it does feel like an incredibly positive period," Numan says. "The music-making seems to be the right music -- people are relating to it and it's very powerful when you take it out on tour. It's relevant to the problems we have in the world, this new album in particular. I don't know whether it's luck or judgment or maybe a bit of both, but at the moment I'm walking that path and it's going well for me."
If you think back to 1979's "Cars," Numan's first solo No. 1 single in Britain and only U.S. hit (No. 9), you may recall the quirky, perky melody and a pop-friendly tone. But, Numan says, "I've never made happy records. I mean 'Cars' is arguably the closest to that and that's about trying to not get beaten up in London." (The protagonist in the song only feels safe in cars.)
" 'Are "Friends" Electric?' [Numan's second U.K. No. 1] is about robot prostitutes in the future world. That was my fear about where technology was taking us and how it would affect the way people interacted, what the machines would decide is best for us," he says. "It's been an evolving thing. There have been a few albums about God, because I'm not religious and I see that as a danger. They've all been pretty obscure or dark sort of themes."
Which brings us to "Savage," Numan's latest work and his 23rd studio album, a conceptual effort that envisions an environmentally ravaged planet, a bleak dystopian world of the (near) future.
The album spun out of an unfinished novel Numan, 59, had been working on "for quite a few years."
"I'm really interested in a genre called high fantasy, which has no technology. It's all swords and magic and demons, that sort of thing. I love it. So, I'd been working on a book and I've not got very far on it, if I'm honest, but it's a fantastic bucketful of ideas, I have made some progress, but it is, generally speaking, a collection of ideas and that's what I used for the new album."
"When it came time to start writing 'Savage,' " Numan continues, "I didn't have a clear idea of what I wanted it to be about, so I decided to borrow things from that, or liberate them, as I like to call it. And I aimed it up, made a musical version of certain parts of the book. The book is about global warming, an apocalyptic world, many generations from now and it's all desert, which is why it's a bit grim and brutal."
Numan says he was writing the songs for his new album as then-candidate Donald Trump was calling global warming a hoax.
A key track is "My Name Is Ruin," a bleating, eerie -- yet undeniably catchy song — where Numan shares vocals with his 11-year-old daughter, Persia.
"It was just a really lovely coincidence," Numan says. "I'd been using my own voice to do the parts that Persia ended up singing and I just couldn't get it to sound right. It didn't have the lift of energy and the dynamic that those particular vocal lines should have, and she came home from school around 4 o'clock. She poked her head around the corner of the [home] studio and said 'Hello, Dad.' I knew she could sing -- she sings around the house all the time, she's an amazing little singer -- and I said, 'Do you mind trying some ideas for me? I've got things I can't get to sound right, and I really think they'd suit your voice.' And she did three completely separate vocals. I multi-tracked everything in about half an hour. She's a natural at it."
In Boston, fans can expect to hear six or seven songs from "Savage," a few from the previous album, "Splinter (Songs From a Broken Mind)," a couple from 2000's "Pure" and five from the ground-breaking initial period, that first wave of British synth-pop.
"The early songs that I choose are easily transferable to this semi-industrial sound that I have at the moment," Numan says. " 'Are "Friends" Electric?' and 'Down in the Park' — not only are they crowd favorites but they're also easily reworkable. You can use songs that are nearly 40 years old, and they sit very comfortably next to the stuff that I'm doing now."
The concerts have been starting with "Ghost Nation," where Numan sings, "We live in a wind-swept hell/ Where dust and death are neighbors/ We hide in a perfect storm/ Not even god remembers. … We run from the wars of man/ From everything you are and will be/ We are invisible/ We are the dead ghost nation."
The live focus on a new album does have its risks, especially for older fans who are looking for more nostalgia. And there's the fact that its subject matter is bleak and the music quasi-assaultive. "It does look at an unpleasant future, but it doesn't have a massive risk for me," Numan says. "A small one, yes, but I think people who follow me and know other records I've made know it's probably going to be dark and it just might be about different dark things than what I wrote about last time."
And for all the layers of synthesizers and guitars, there is melody. "I'm pretty good at tunes," says Numan. "It's the melody and the structure and the arrangement. You get that sorted out [when you write] and that's the heart and soul of it, really. I'll add layers and the idea of that is to give the producer I work with, Ade Fenton, a very clear sense of direction. And not all those parts need to be kept, but that will tell him how I want those melodies to be taken, the feel of the song, the vibe, the atmosphere I want around it. You think of the melody as the bone structure of the song and then everything else is like the skin — the look and the beauty of it. That's pretty much the way I see it. I do the bones. I'm the bone man."
Numan says in concert he avoids a good chunk of his middle-years music: "I don't find that as enjoyable. I think a lot of songs in that middle period were less well-written."
And, that was a period when Numan's fame had faded. What brought him and his music back to life, in many ways, was the praise from -- and the cover versions of his songs by -- the likes of Foo Fighters, Nine Inch Nails, Smashing Pumpkins and Marilyn Manson.
"It gave me credibility and brought me to the attention of a lot of people who wouldn't have known about me," Numan says. "All of these people who've done cover versions or talked about me as being influential or innovative, that's all very cool. That give you credibility you just can't buy. My part in that is I've now put out a series of albums that I think have justified it. I've been able to capture some of that interest and keep it."
---
Gary Numan plays at Paradise in Boston on Monday, Dec. 4.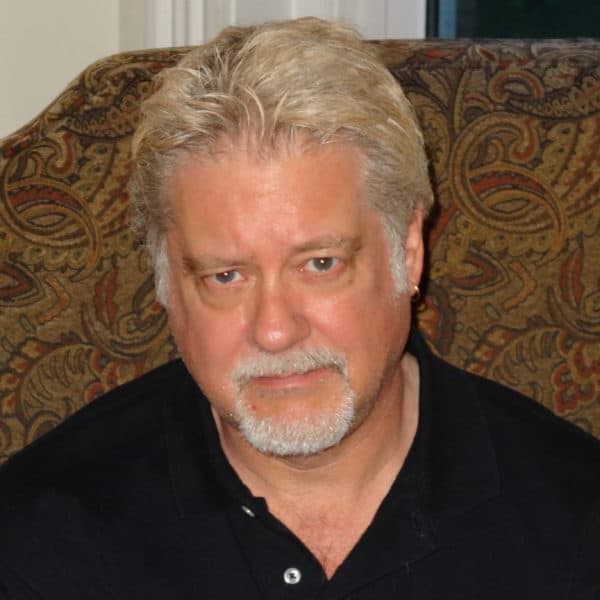 Jim Sullivan Music Writer
Jim Sullivan writes about rock 'n' roll and other music for The ARTery.