The Best Books Of 2017 — Revisiting Old Masters And Making Bold New Statements
This article is more than 3 years old.
Haruki Murakami revisited his old surreal Japanese haunts, John le Carré revisited characters from his earlier masterpieces, John Banville revisited Henry James, Jill Dawson — in high style — revisited Patricia Highsmith, Colm Tóibín revisited Greek mythology and the publisher, Pushkin Vertigo, continued to release delectably dark international mysteries, mostly from previous decades.
And along the way, there was some bold new literature from Naomi Alderman, George Saunders, Edan LePucki and Tom Perrotta.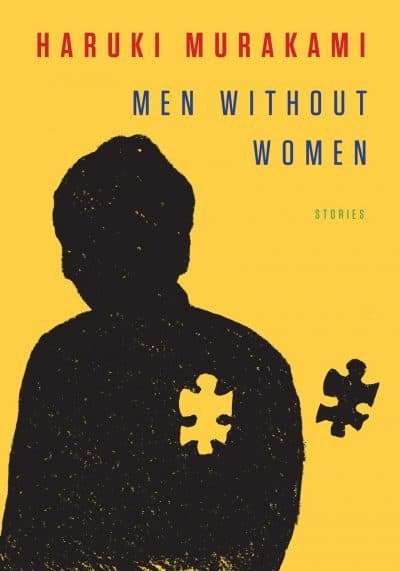 Alfred A. Knopf
The Japanese author continues to unite high and pop art, naturalism and surrealism, humor and sadness like no one else.
A typical Murakami character in these seven short stories will weigh what feels, on the surface, like a fulfilled life with the sense that something crucial, namely commitment, is missing. That might seem like basic information, but there's nothing basic about Murakami's storytelling.
From my review: "It's how Murakami investigates themes of loneliness and loss, creating a special world enlivened by his own unique form of magical realism, that makes 'Men Without Women' a collection rich in poetry and perspective."
---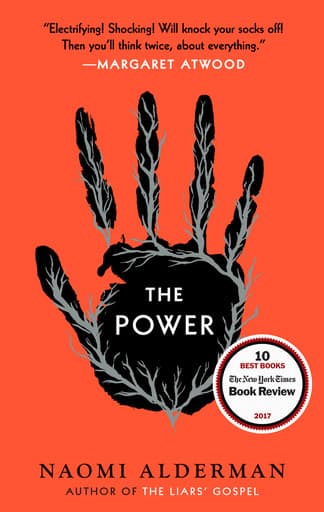 Hachette Books
Naomi Alderman is a protégé of Margaret Atwood's and "The Power" takes "The Handmaid's Tale" and gives it a twist and a half.
On "The Day of the Girls," teenage girls find they have a skein embedded in their collarbone that gives them extraordinary power. As they assert themselves against the menfolk, the question becomes whether they'll turn into reverse abusers. But it's the questions that Alderman asks about society that really matter is this smartly-crafted book for our times. From Ron Charles' review in the Washington Post: "Alderman's greatest feat is keeping this premise from settling toward anything obvious as she considers how the world would adjust if women held the balance of energy and could discharge it at will. What if every interaction was predicated on female supremacy? ... The reversal she imagines is [anything but] neat."
---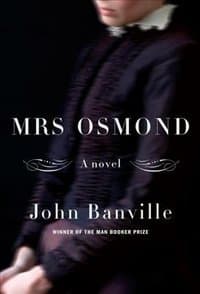 Alfred A. Knopf
John Banville is known for highly imaginative, sometimes fantastical flights of prose that often find the mythical in everyday life. I often think of him in the same company as a fellow Irish rascal, Oscar Wilde, but "Mrs. Osmond" is a sequel to the more buttoned-down Henry James' "Portrait of a Lady." It's as if Banville thought that Isabel Archer deserved a better fate than being married to a cad and sought to do something about it. In the process Banville reminds us that he's as elegant a writer as he is a fanciful one. From my review:
The real trick that he pulls off is to make the characters in the new book not only Henry James' characters, but also his own. … He's respectful to his master's voice, but not paralyzed by it."
---
'The Crime Writer,' by Jill Dawson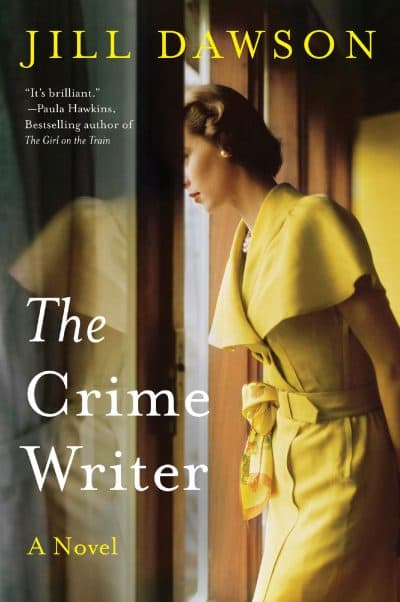 HarperCollins
Like Banville, Jill Dawson was similarly fascinated by another novelist.
Patricia Highsmith let some of her characters get away with murder and so Dawson puts Highsmith smack dab in the middle of one of her novels, "A Suspension of Mercy." At the same time, she has Highsmith carry on a relationship reminiscent  of "The Price of Salt" (aka "Carol"). Dawson doesn't try to ape Highsmith's style, but she does pay exquisite tribute to her themes.
From my review: "Are we all capable of murder if provoked? Is there a Tom Ripley beating in all our frustrated breasts?"
---
If you're looking for Highsmithian darkness in your crime writers, check out Pushkin Vertigo, an imprint from Pushkin Press. It's been around since 2015, but specializes in international books written between 1920 and 1970. Included, not coincidentally, is the novel Alfred Hitchcock based "Vertigo" on, though this one is set in World War II France and is even more dangerous than the Hitchcock film. The same two authors, Pierre Boileau and Thomas Narcejac, also wrote "She Who Was No More," which is also included in the series. It gave birth to another famous film, "Diabolique."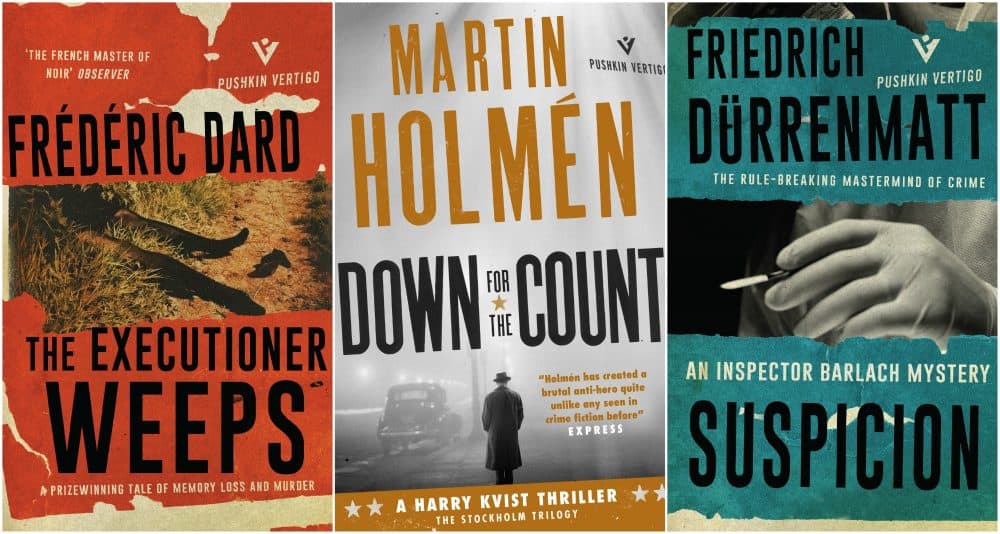 Many of the novels are more reminiscent of Georges Simenon's non-Maigret novels that feature more than a touch of existential despair. This year's entries include Frédéric Dard's "The Executioner Weeps," a "Vertigo"-like novel about a man who's not sure that he wants his beautiful lover to regain her memory, and Martin Holmén's "Down for the Count," featuring a bisexual Mickey Spillane. My favorite, though you might have to go to Amazon.com/UK to find it, is Friedrich Dürrenmatt's "Suspicion," in which a cancer-stricken detective tries to unearth a Nazi doctor who, after killing a journalist declares, "Even writing is getting to be a dangerous profession again. Ultimately it's a good thing for literature." So is Pushkin Vertigo.
---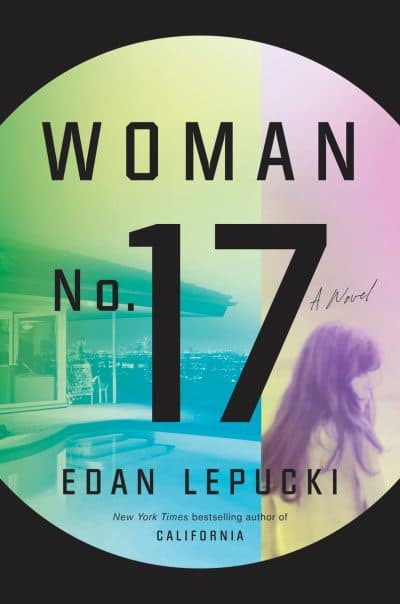 Hogarth
"Woman No. 17" is part mystery novel, part suburban drama a la Tom Perrotta. And adding to the fun is that one of the two main characters, Esther, is a babysitter engaged in an art project reminiscent of Neil LaBute's play, "The Shape of Things," and Claire Messud's novel, "The Woman Upstairs."
In her second novel, Lepucki balances all these elements in a way that time and again upends the reader's expectations.
From Ellen Umansky's review in the New York Times: "In introducing themes of art and authenticity, Lepucki creates nesting boxes of identity: not only for Esther/S but also for Lady, whose given name is Pearl. ... Esther justifies her increasingly reckless behavior in the name of art."
---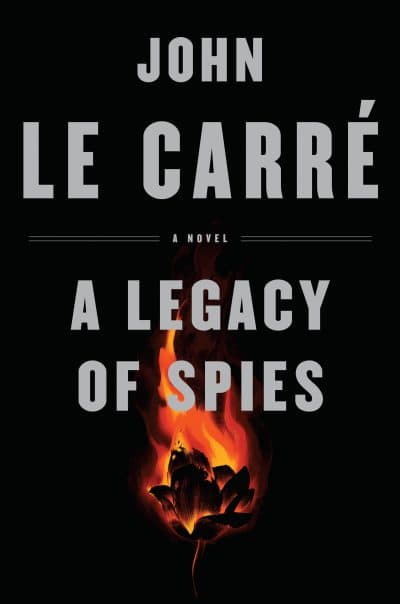 Viking
"The Spy Who Came in from the Cold," "Tinker, Tailor, Soldier, Spy" and "Smiley's People" weren't just three of the great thrillers of the second half of the 20th century, they were three of the great books of the time.
Le Carré's post-Cold War books don't have the same sense of the moment to them and neither, frankly, does "A Legacy of Spies." But it does have the old spark and being able to spend more time with Peter Guillam, George Smiley and Alex Leamas (and son) feels like a joyful gift from the old master, even if there's nothing more joyful about the Anglo-American body politic than there was in the middle of the Cold War.
From my review: "In the new Secret Service, all poetry has been stripped from life. 'Joes' have become 'assets' and the Smileys of the world are seen as corrupt for seeing the world in morally ambiguous terms."
---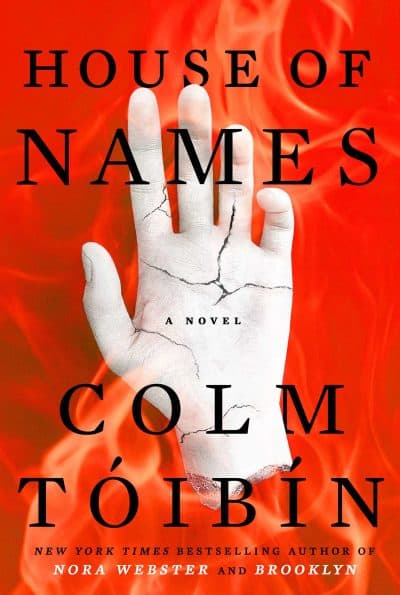 Scribner
In his retelling of Greek mythology, Colm Toíbín is less interested in Greek gods and fate than in the motivations that lead men and women to seek power and revenge. There's nothing trendy in the writing, just the inexorable sense that once a path of violence is gone down, there's no turning back.
My mini-review: If, as Harold Bloom says, Shakespeare invented the human, then what were the characters of Greek tragedy — tuna fish? If so, Colm Tóibín  rectifies that in 'House of Names' by investing Electra, Orestes and Clytemnestra with as much humanity as Hamlet in this psychological and poetic novel of revenge."
---
'Lincoln in the Bardo,' by George Saunders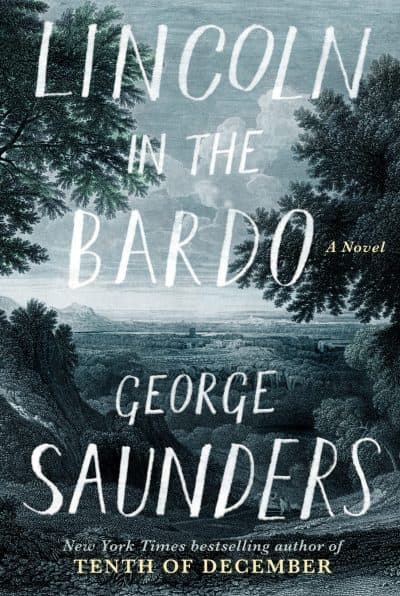 Random House
George Saunders may be the most wildly imaginative short story writer in the world and he garnered even higher praise for his first novel, "Lincoln in the Bardo."
Willie Lincoln, Abe's beloved son, finds himself in a Tibetan kind of purgatory, a way-station between one life and the next, where an assortment of souls in denial of their own death fight for his soul. I prefer Saunders' short stories, but there's no denying the boldness of his vision and prose.
From Carol Iaciofano's review in The ARTery: "No singular character or omniscient speaker provides narrative glue; only Saunders' peerless authorial guidance. The result is an expansive literary work that resides somewhere between a novel and a play."
---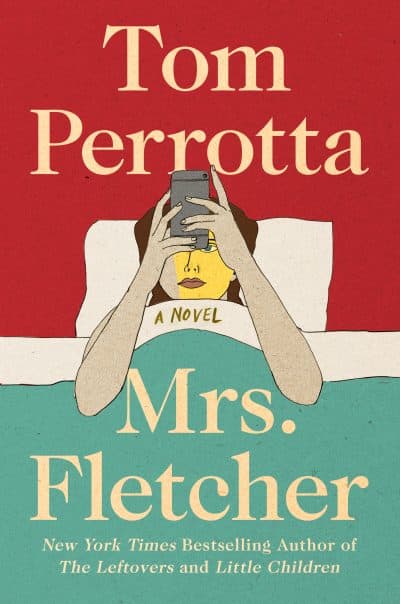 Scribner
Tom Perrotta came back with a book more reminiscent of "Little Children" than "The Leftovers." Eve Fletcher, in her mid-40s, has been deserted by her husband and her terribly-behaved son is off to college. As she tries to reinvent herself, she has adventures in the wild new world of gender identity. Perrotta, too, investigates the world of 2017 with a sense of adventure and wariness, parody and wonder.
From Jim Sullivan's interview in The ARTery: " 'There's this attempt to rethink gender,' [Perrotta] says, 'rethink sexuality, set new rules for how we can talk about these things, focus on issues of sexual consent and it's a very high-minded utopian project. That's happening on one level, and on the other level below it is this swamp of everything that got repressed from up there, this world of porn where there's no such thing as sexual harassment and everybody wants it all the time.' "