5 Things To Do This Weekend, From Ice Castles To 'Space Invaders'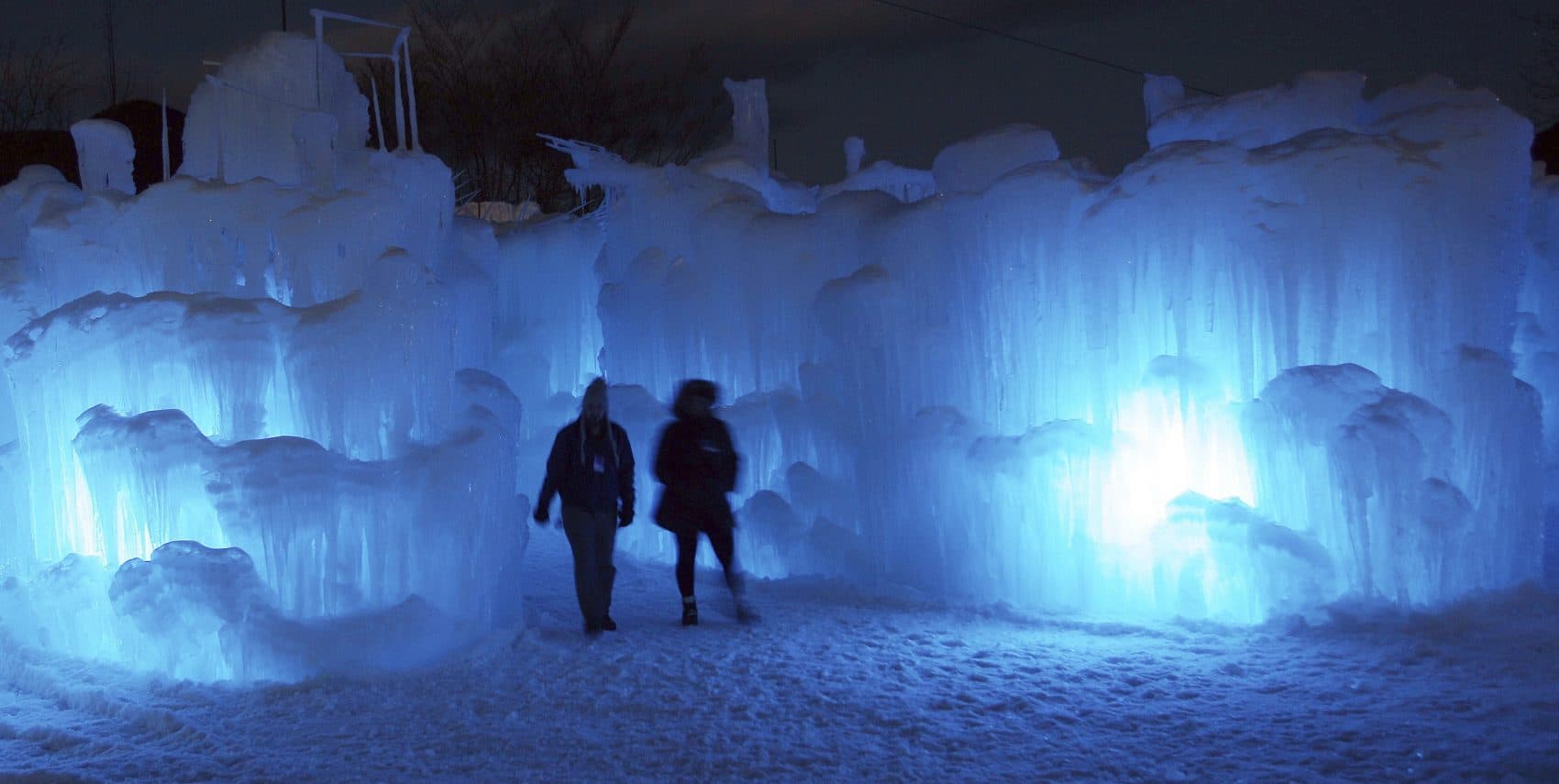 This article is more than 3 years old.
I'm not sure what to make of the forecast for this weekend — it's supposed to jump from the mid-50s to below freezing in a single day — so I'm going to advocate getting out of the house, no matter what the weather. There is plenty of beauty to be found, both inside and out.
Ice Castles | Through Feb. 3 | Lincoln, New Hampshire
Winter is nowhere near finished so you might as well embrace it. The Ice Castles installation in Lincoln, New Hampshire — one of several on display around the country — is like a garden cultivated out of ice, a crystalline confection that seems to sprout from the earth like mushrooms on a log. There is entertainment, too — princesses and fire throwers — but the real attraction is the ice itself.
---
Arisia Sci-Fi & Fantasy Convention | Friday, Jan. 12 - Monday, Jan. 15 | Westin Boston Waterfront
With fandom on the ascent in popular culture — see "Wonder Woman," "Game of Thrones" and the endlessly reincarnating Spiderman film franchise — science fiction and fantasy conventions like Arisia no longer seem so niche. You don't need to be a D&D expert or a lover of cosplay to find something of interest on the convention's packed schedule, which features movie screenings, author talks and panels on everything from feminism to swordplay to diversity in science fiction (or the lack thereof). Of note: All four of this year's featured speakers are women. (Here's a review of last year's convention from Geek Down.)
---
'Ada/Ava' | Through Sunday, Jan. 14 | Emerson Paramount Center, Boston
"Ada/Ava," brought to town by ArtsEmerson, tells the tale of elderly twin sisters happily living out their remaining days beneath a lighthouse on the New England shore — until one of them dies. Executed with the help of actors, musicians, shadow puppets and a fleet of overhead projectors, the unfolding exploration of love and loss stands as both a dazzling technical feat and an elegiac enchantment.
---
Oompa/Pink Navel/Cody Pope/Evilldewer/Yo Daddy Doe | Sunday, Jan. 14 | Middle East Upstairs, Cambridge
Two of my favorite musical discoveries from 2017, Oompa and Pink Navel, are performing on a bill together this weekend, along with a slew of talented local hip-hop artists. Check out this show to get acquainted with some of the best emcees and producers the city has to offer.
---
'Space Invaders' | Through Jan. 28 | Fountain Street Gallery, Boston
A new exhibition at the Fountain Street Gallery explores space and all its manifestations: personal, public, mental, physical. The selected works, which range from photography to sculpture to painting, all take different tacks; together, they convey a sense of elegance and wonder.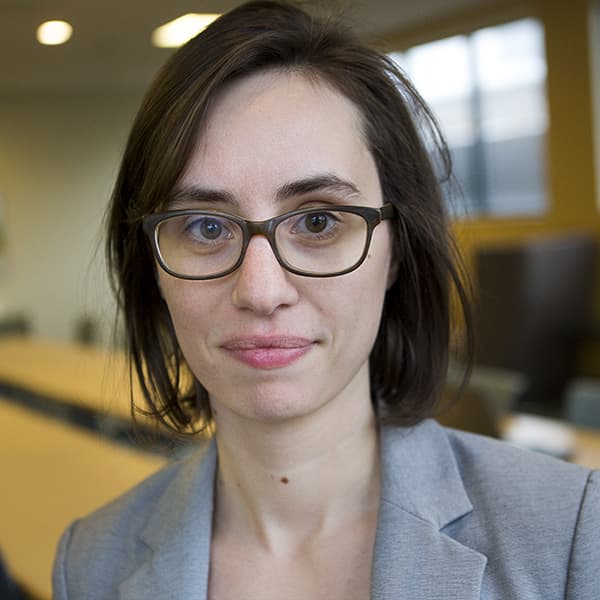 Amelia Mason Arts And Culture Reporter
Amelia Mason is an arts and culture reporter and critic for The ARTery, WBUR's arts and culture team. She covers everything from fine art to television to the inner workings of the Boston music scene.