Lyric Stage's 'Road Show' Treads A Familiar Sondheim Street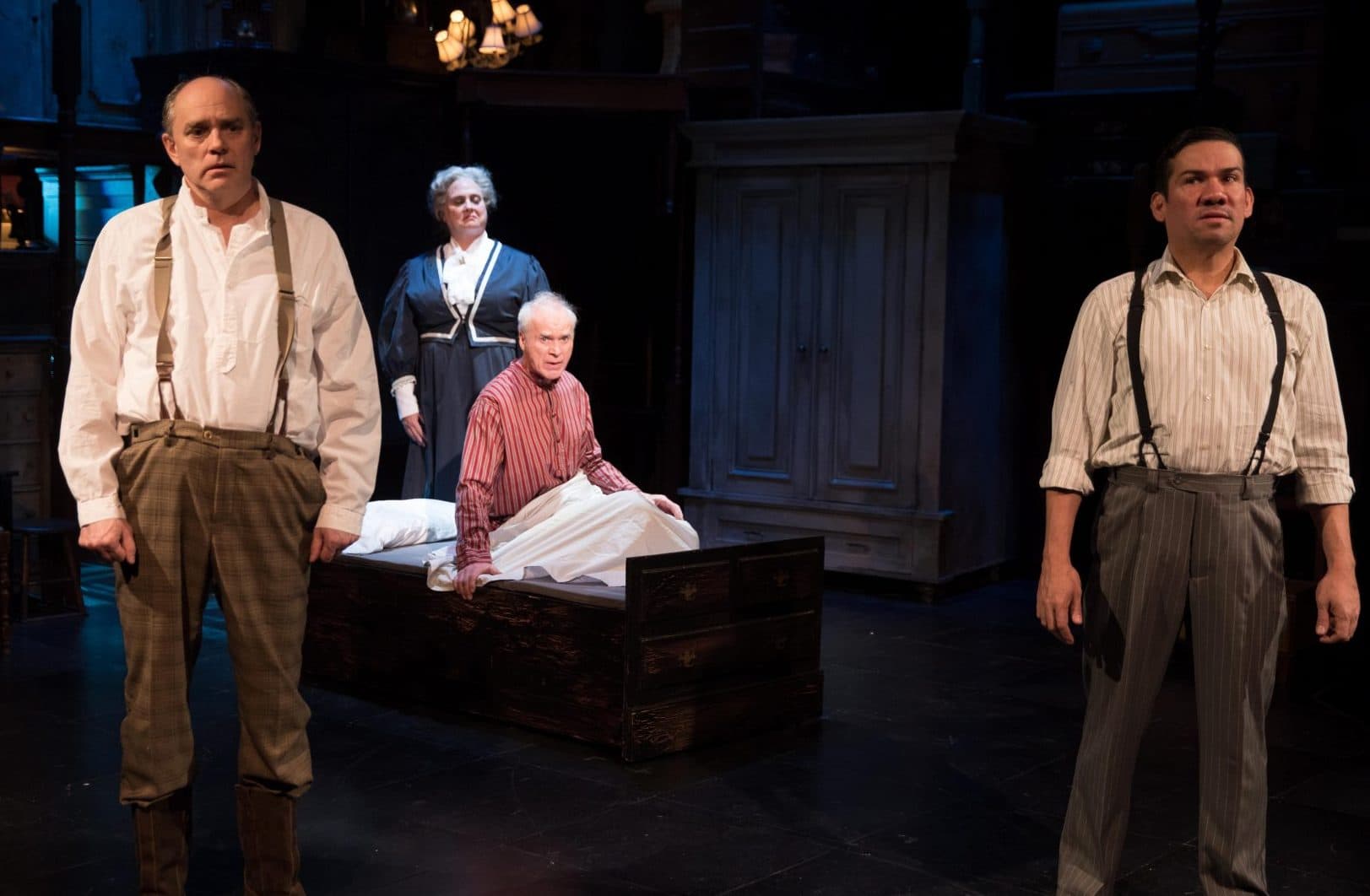 This article is more than 3 years old.
Brotherly love has been a complicated business since Cain and Abel. "Road Show," with music and lyrics by Stephen Sondheim and book by John Weidman, mines the subject yet again through siblings who were, at least for a Gold Rush moment, miners. But between them, Addison and Wilson Mizner were a lot of things: investors, promoters, world travelers, con men, inventors of Palm Beach and Boca Raton. So "Road Show," currently in its area premiere by the Lyric Stage Company of Boston through Feb. 11, seems an apt moniker for this picaresque trip through the brothers' various careers and close, troubled relationship.
Not that this musical inspired by the Mizners was always called "Road Show." It had a workshop production back in 1999 as "Wise Guys" — with Victor Garber and Nathan Lane as the brothers. A Harold Prince-directed 2003 incarnation played Chicago and Washington D.C. as "Bounce." Streamlined, revamped and rechristened "Road Show," the John Doyle-helmed production played New York's Public Theater in 2008 and won 2009 Obie and Drama Desk awards for music and lyrics.
Well, the music and lyrics are by musical-theater icon Stephen Sondheim, whose works, even lesser ones, tower over those of most mere mortals. Still, when Lyric Stage honcho Spiro Veloudos introduces the musical as "new," he is being a bit disingenuous. The show may indeed be Sondheim's latest, as the director and Sondheim enthusiast avers, but its road to the Lyric, where it meets with mixed success, has been a two-decades-long journey of trying to get it right.
Helmed by Veloudos and Ilyse Robbins, the intermissionless show opens in 1933 with architect Addison Mizner on his deathbed, amid a towering jumble of sheet-draped old furniture and knick-knacks. (Cristina Todesco's set would serve equally well for that non-musical unearthing of sibling resentment, Arthur Miller's "The Price.") The harsh yet snappy opening number, "Waste," finds the rest of the company abusing Addison's corpse for the squandering of his talent and the fleecing of clients during the 1920s Florida land boom.
Eventually Wilson shows up, like the 13th fairy at Cinderella's christening, to ameliorate the denigration. But when he joins his brother on the bed, the dead man rises up to denounce his flashier, ne'er-do-well sibling as the cause of his ruin.
The two get into a tussle that takes them back to the turn of the 20th century, when their dying paterfamilias — who had been a lawyer, politician and U.S. diplomat in Central America — admonishes his sons in song that "There's a road straight ahead/ There's a century beginning./ There's a land of opportunity and more./ It's in your hands now." I know: hardly the most intricate or arresting of Sondheim lyrics. But still, you have to admire a show that leads with two deathbed scenes.
The peripatetic rest of "Road Show" — which eventually finds Sondheim exercising his lyrical chops in a toothsome ode to bad luck and acquisition called "Addison's Trip" — follows the brothers from the Klondike to the Sunshine State, and further afield, as they fail to fulfill their father's wish that they exemplify the American dream. And don't cry "spoiler" because we learned in the first scene that the brothers were screw-ups headed for a fall — though the brilliant if scattered Addison is seduced into their fevered real estate scheming by his snake-oil salesman of a sib.
If the Mizners seem like odd grist for a musical, keep in mind that Weidman is also the librettist of the sublime "Pacific Overtures" and audacious "Assassins," which deal with Japan's opening to the West and presidential killers respectively. In this instance, the journey is more skimming — though it does lead, for the homosexual Addison, to love with a business partner he nonetheless exploits to fund his opulent architectural visions, then drives away when pumped into megalomania by cocaine and Wilson. Wilson, for his part, spends the first third of the 20th century going from bust to boom and back on charisma and flimflam.
At the Lyric, neither Neil A. Casey's Addison nor Tony Castellanos' Wilson is as compelling as one might like. Casey's Addison is petulant while Castellanos' Wilson is a sleazier than beguiling practitioner of what he dubs "The Game." (Apparently Anita Loos called the real Wilson "America's most fascinating outlaw.") But both players are decent singers, with crisp enough diction to articulate the composer's crispier lyrics. And, as with any Sondheim vehicle, the score's the thing — even when it's packed with echoes of other, better Sondheim shows.
Vanessa J. Schukis as Mama Mizner, the complacent matriarch grateful to Addison for his solicitous care but bedazzled by Wilson's flamboyant exploits, gives the show's most affecting performance. "Isn't He Something!," Mama's blind encomium to the shyster son who never visits but shows up in the newspapers, is among the musical's more touching if jaunty highlights. There is also a duet for Addison and partner Hollis (a lanky, likeable Patrick Varner), "The Best Thing That Ever Has Happened," the inherent sappiness of which is countered by its poignant dissonance.
At the Lyric, the supporting cast is onstage much of the time, as if witnessing the rise and fall of the brothers (when not snookering or being snookered by them). There are some pretty voices among the ensemble, and musical director Jonathan Goldberg leads a capable three-person band in rendering the dark/bright, horn-heavy score. The trouble is that, where the book does not dig deep, the music does — into the Sondheim oeuvre. Why, I sometimes wondered as the Mizners skipped the road to moral and economic ruin, did it sound like they were going "Into the Woods"?
---
"Road Show" is in production at the Lyric Stage Company through Feb. 11.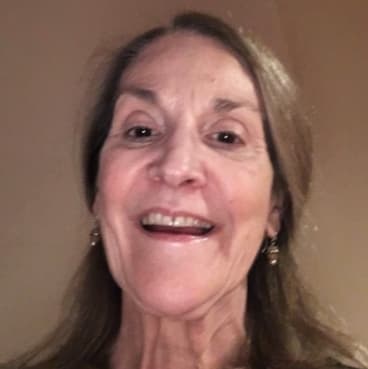 Carolyn Clay Theater Critic
Carolyn Clay, a theater critic for The ARTery, was for many years theater editor and chief drama critic for the Boston Phoenix.