5 Things To Do This Weekend, From Mind-Bending Animations To Women's Stories On Stage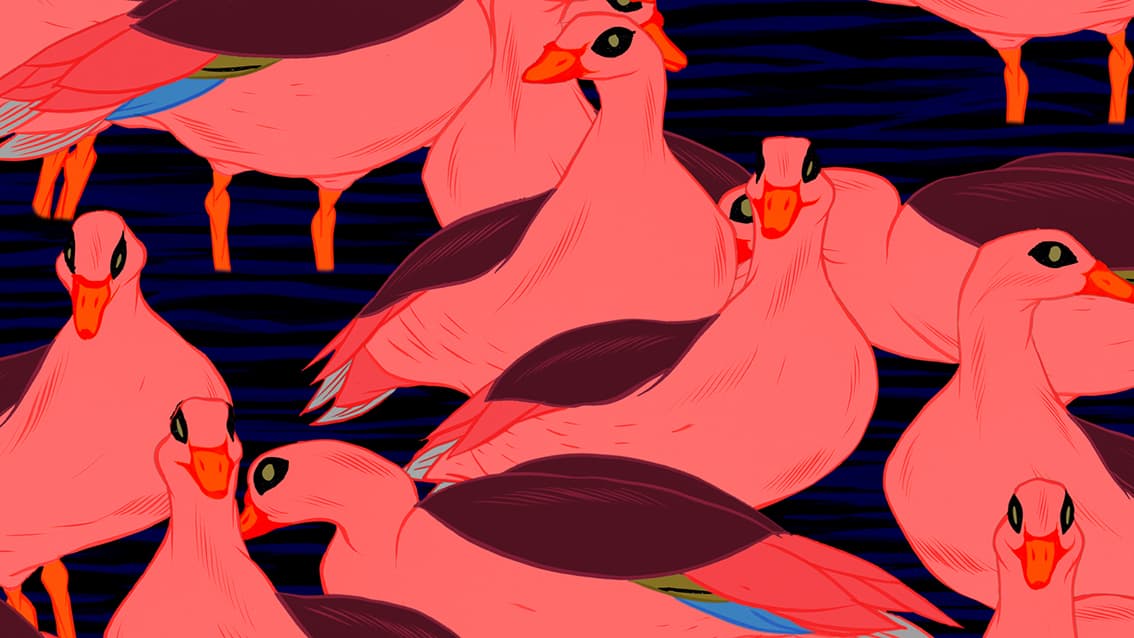 This article is more than 3 years old.
This week's picks are all about stories — of desire and difference, history and fantasy. Sometimes it's nice to get lost in a tale.
International Women's Voices Day | Sunday, Jan. 21 | Boston Center for the Arts
On the anniversary of the Women's March, the Boston Center for the Arts hosts a marathon reading of plays by Boston-based female playwrights. Stop by this free event at any point in the day and be treated to tales of crime, passion, love, motherhood and magic. The event is part of the Women's Voices Festival, which takes place in Washington, D.C. in January and February but includes events in cities throughout the nation.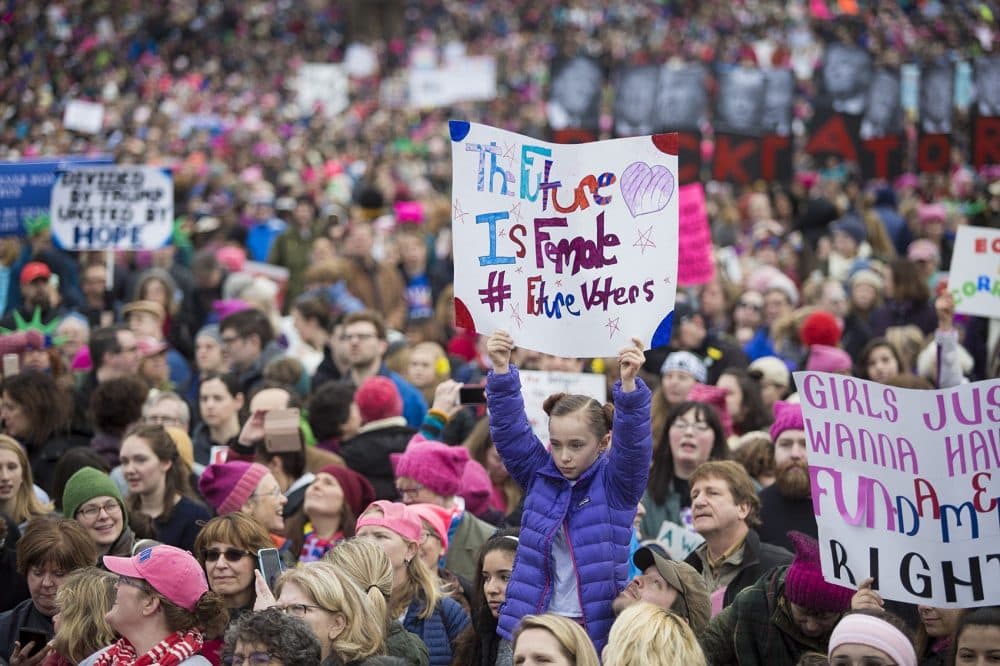 ---
Ottawa International Animation Festival | Saturday, Jan. 20 - Sunday, Jan. 21 | Institute of Contemporary Art, Boston
Every year, Ottawa becomes ground zero for the world's most inventive animation. The ICA presents a selection of some of the standout shorts from last year's festival, which range from the whimsical to the mind-bending.
---
'Thelma' | Through Jan. 25 | Brattle Theatre, Cambridge 
I saw this film in the fall when it came to the Brattle for the Independent Film Festival Boston, and it stayed with me. In "Thelma," sexual and emotional repressions find their outlet in the supernatural — not exactly a novel concept, but in director Joachim Trier's hands it is eerie, subtle and deeply empathetic. And, well, kinda gay. (Yay!) (Read Sean Burns' review.)
---
'Unveiled' | Through Jan. 28 | Mosesian Center for the Arts, Watertown
Rohina Malik's one-woman play tells the story of five different women — a Pakistani immigrant, a Moroccan-American lawyer, an African-American Muslim and a Londoner of South Asian descent — all linked by their choice to wear the hijab, the headscarf that is a sign of Muslim piety. It is also a flashpoint for bigotry, bias and the vast cultural divide between the Muslim and secular worlds — topics Malik takes on with sensitivity and humor. (Read Kilian Meloy's review.)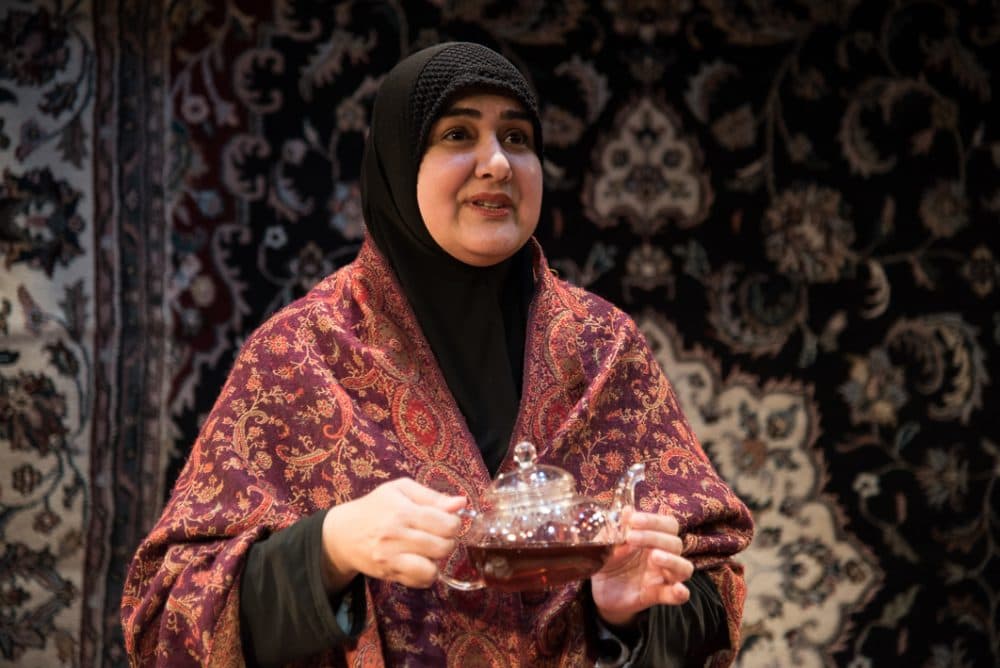 ---
'Brodsky/Baryshnikov' | Through Sunday, Jan. 21 | Cutler Majestic Theatre, Boston
Remember when Mikhail Baryshnikov had a story arc on "Sex and the City"? That's pretty much all I know about him, so I'm looking forward to the chance to see him combine his aptitude for acting with his skill as a dancer. This one-man show explores the life and work of the poet Joseph Brodsky through words and movement. (Read Thea Singer's review.)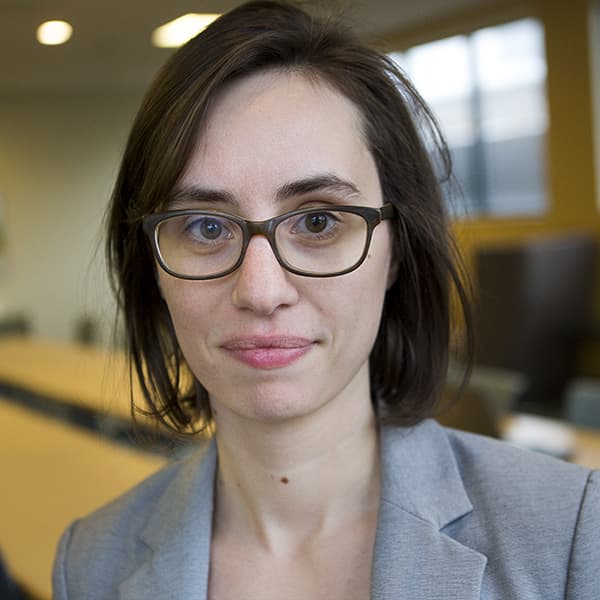 Amelia Mason Arts And Culture Reporter
Amelia Mason is an arts and culture reporter and critic for The ARTery, WBUR's arts and culture team. She covers everything from fine art to television to the inner workings of the Boston music scene.