'Museum Without A Home' Gains Temporary Shelter In Boston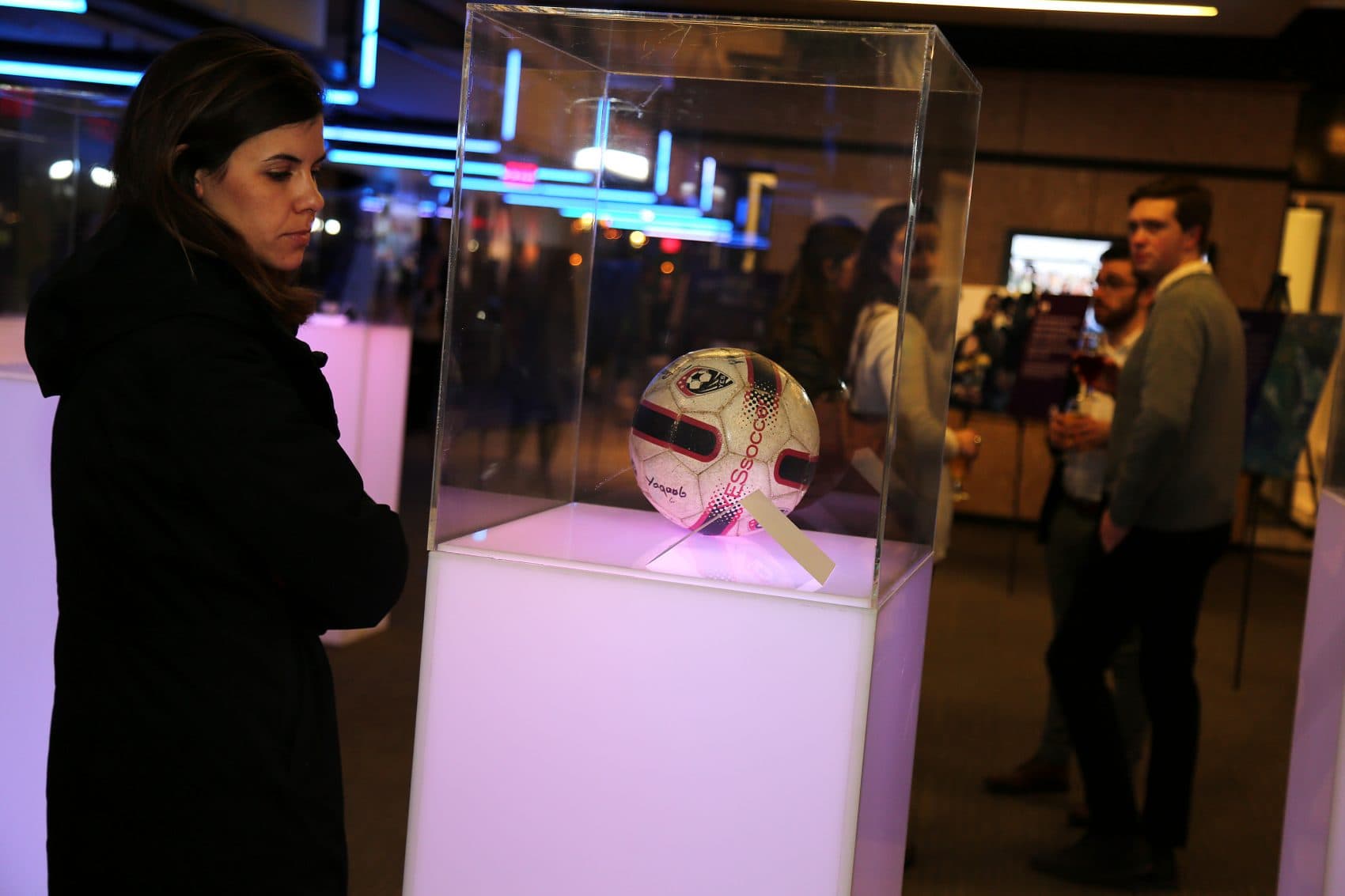 This article is more than 3 years old.
Shoes, soccer balls, children's toys. These common objects are more important in the conversation around refugee resettlement than you might imagine. Oxfam's "Museum Without A Home" exhibition, brought to Boston's Seaport this week, showcases these items as a way to explore the community response to today's refugee crisis.
"They're things that refugees have used and touched and have traveled a long way to get here," said Emily Bhatti, a representative of Oxfam and curator of the Boston exhibition. "It's really to connect the viewer to the refugee who used them and show that they're people just like me and you."
Bhatti said the exhibition "is trying to connect on a human level, and build empathy [in] the viewer. "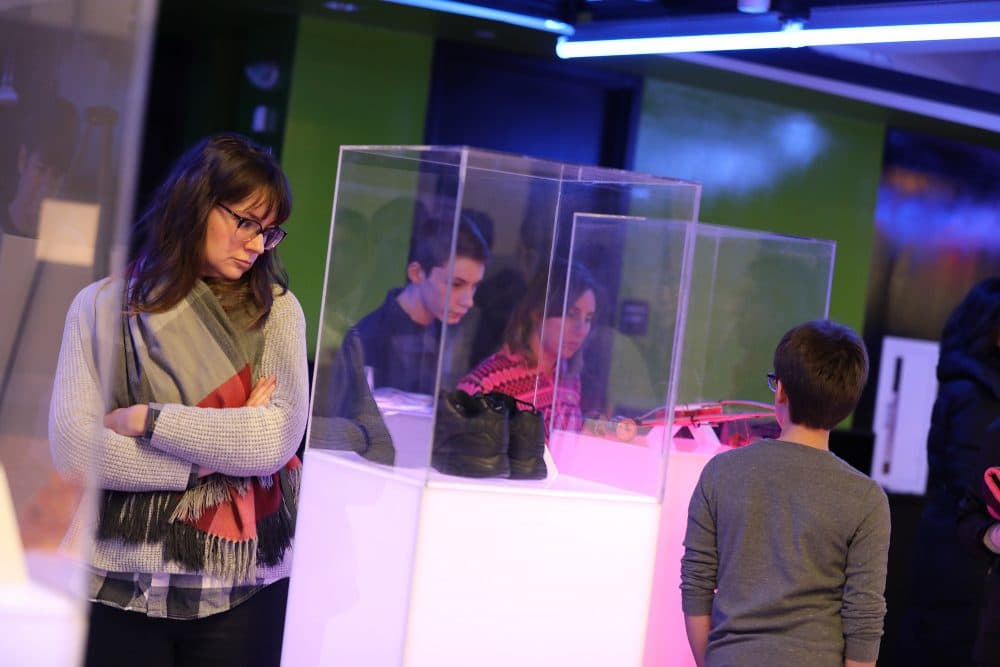 The exhibition showcases the stories of people who used the items: a soccer ball given to a family with children after they settled into a home, a couple of handcrafted items made by a Syrian refugee who uses her sewing skills to support her family. These simple objects tell the story of resettlement after trauma, and are examples of how communities can work together to support immigrants and refugees transitioning into new countries.
The exhibition began in Athens as a way the community welcomed refugees in Greece. After its success there, it moved to New York City and is now in Boston.
Its Boston stop comes about one year after President Trump issued his first executive order regarding travel and immigration. Between January and December 2017, 737 refugees were placed in Massachusetts, compared to 1,827 refugees during the same time period of 2016, according to data from the Worldwide Refugee Admissions Processing System.
"I think that particularly the refugee story gets into the heart of who we are as Americans. It's really in the foundational values of the United States," explained Bhatti. "We were a country that was founded by people fleeing violence and persecution, that's why people came to this land in the first place. Since those original values have been so ingrained in us as American citizens, every president and every administration has been welcoming of those refugees and has expanded on those American values, and we're really concerned by what we see as a walking back of those foundational American values."
Boston-based musician Chadwick Stokes, known for being part of the band Dispatch, performed at the exhibition's opening on Monday night. He's been an Oxfam ambassador for 10 years and says Dispatch's music has always had an advocacy message. The song "Rice Water," from their latest album, speaks directly to the contemporary refugee crisis.
The message of Stokes and Oxfam work hand in hand, he said, "I love the connection between music and politics. Music is an agent of social change."
At the "Museum Without A Home" opening, Stokes said he believes an exhibition like this is important to remind us of our collective humanity.
It's "about generosity. It's about being open. It's about the little things. It drives home the idea that sometimes it takes the littlest things to make a point."
The goal of the exhibition is to remind viewers of the plight of 22 million refugees around the world.
"It's a story that we need to continue to tell," expressed Stokes. "Millions of people around the world are without their homes and are displaced. It's important to keep telling these stories and to hopefully influence the decision makers to be more generous."
---
"Museum Without A Home" is open at Boston's District Hall through Friday, Jan. 26.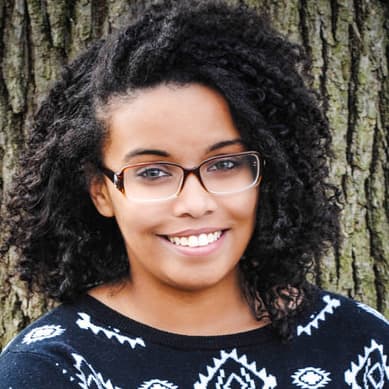 Phaedra Scott Community Arts Journalism Fellow
Phaedra Scott was The ARTery's Community Arts Journalism Fellow.