5 Things To Do This Weekend, From iPhone Photography To A Hip-Hop Play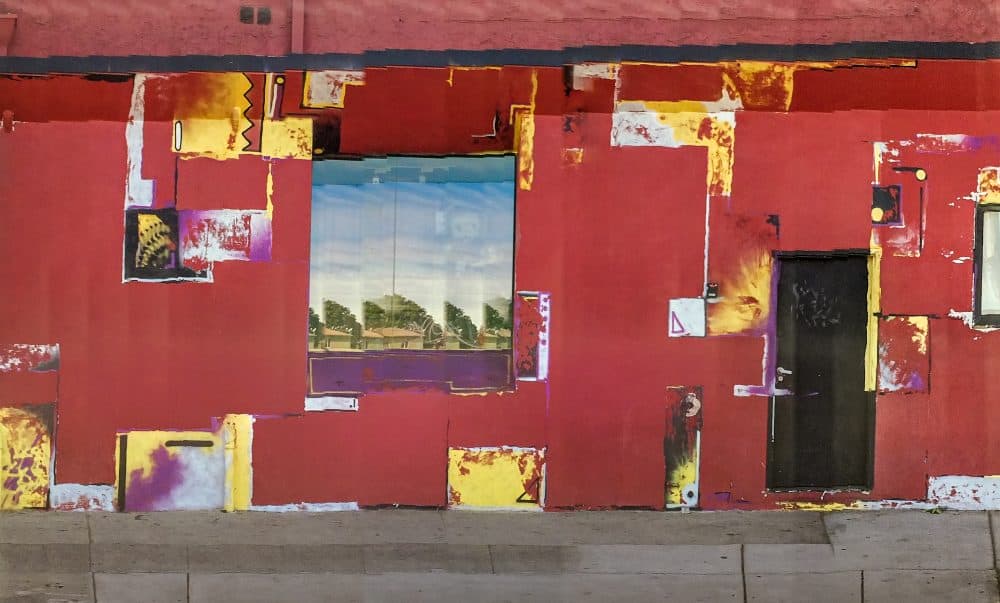 This article is more than 3 years old.
This weekend, I bring you visionary choreography, a hip-hop play, iPhone photography, ecological art and a new model for funding local music.
'Hype Man' | Through Feb. 24 | Plaza Theatre at the Boston Center for the Arts
In Company One's "Hype Man: a break beat play," a rising hip-hop trio experiences a rupture when its (white) frontman and (black) hype man butt heads over whether to address politics in their music. The result is a sharp, dynamic and appealing exploration of both the limits and possibilities of art when it comes to friendship, politics and communicating across the vast chasm of race. (Read Jeremy D. Goodwin's review.)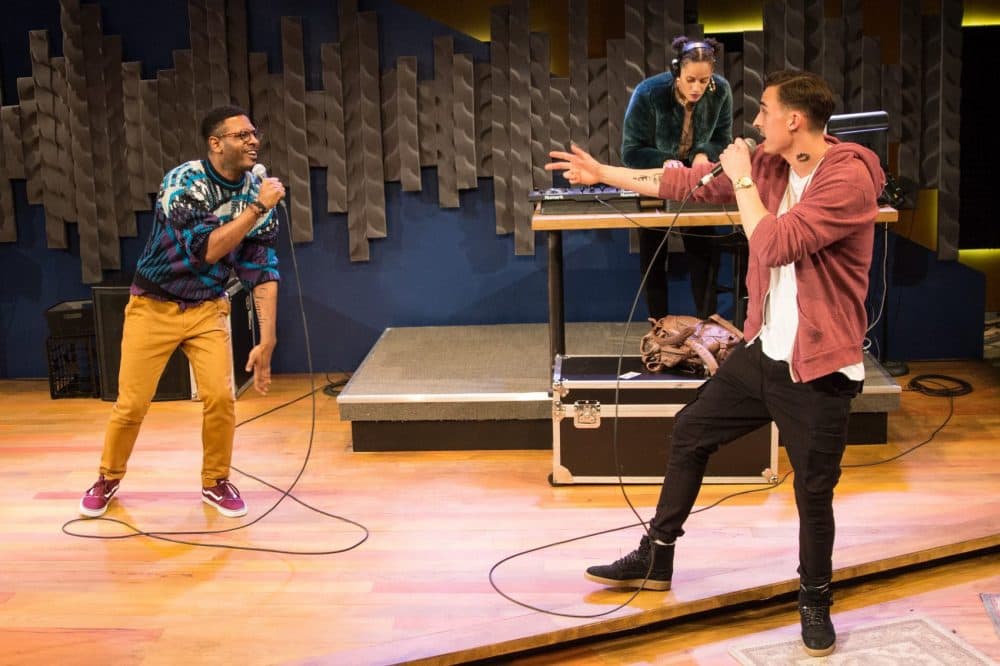 ---
Bell's Roar: Art Funds Art Tour  | Friday, Feb. 2 | Make Shift Boston
When the the Brooklyn-based musician Sean Desiree, aka Bell's Roar, set out to promote their debut album "We Carry Us," they wanted to do something to support other up-and-coming, LGBTQ artists of color. And so the Art Funds Art Tour was born. In the lead-up to the trip, Desiree solicited applications from musicians based in cities on the tour, and through a combination of ticket sales and partnerships with brands and nonprofits aims to award small grants to artists at each stop. The Boston installment is presented by Break the Chains Queer Dance Party and, along with Bell's Roar, features local indie-pop musician Anjimile.
---
'Quickening the Dust' | Saturday, Feb. 3 - Feb. 23 | Dorchester Art Project
This weekend the Dorchester Art Project, under new direction from the DIY collective BRAINarts, debuts an exhibit from its inaugural Artist-in-Residence, Allison Maria Rodriguez. An interdisciplinary artist, Rodriguez addresses climate change and ecological destruction through luminous, fantastical video installations.
---
Compagnie Accrorap | Friday, Feb. 2 and Saturday, Feb. 3 | Boch Center's Shubert Theatre, Boston
The French dance troupe Compagnie Accrorap makes its Boston and Celebrity Series debut in "The Roots," a piece choreographed by the group's artistic director Kader Attou that explores the fluid connections between hip-hop, circus arts and contemporary dance. The company's distinctive style is lean and virtuosic with a flair for the dramatic, and unlike anything local audiences have likely seen. (Read Lawrence Elizabeth Knox's feature.)
---
'The Drive-by Project: Deconstructing and Reconstructing the Urban Landscape' | Through Feb. 24 | Brickbottom Gallery, Somerville
The artists Rosamund and Dennis Purcell, who are also a married couple, explore an ingeniously simple concept in their work: photographs taken from a moving car by an iPhone set in panorama mode. The results are fractured, disorienting landscapes that aptly capture the chaotic churn of urban modernity. (Read Pamela Reynolds' feature.)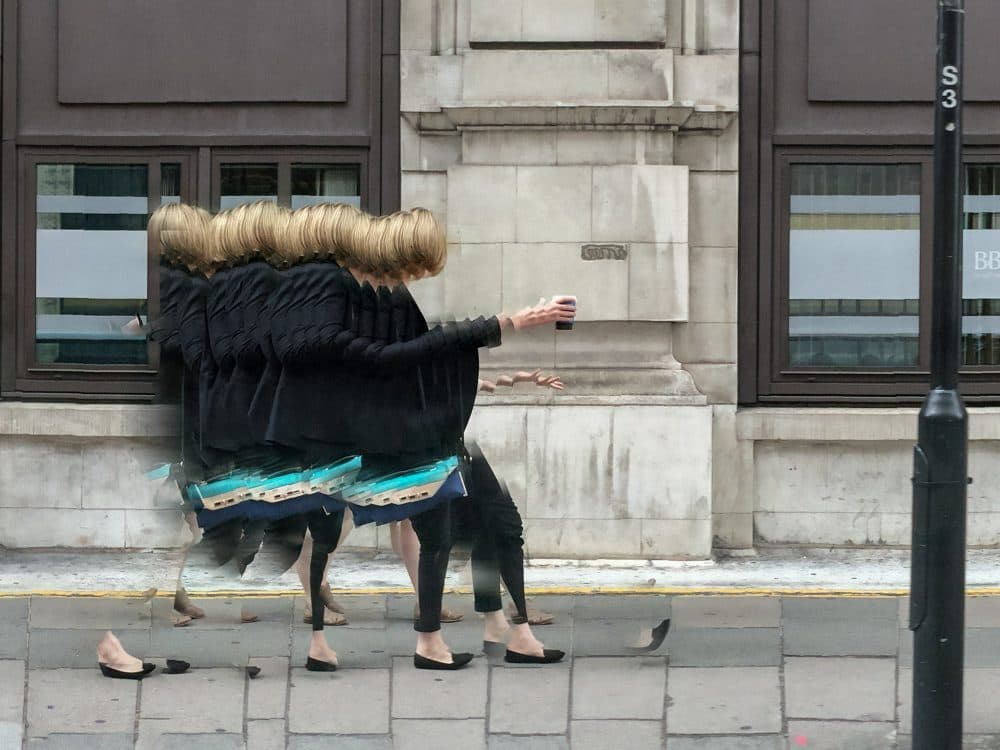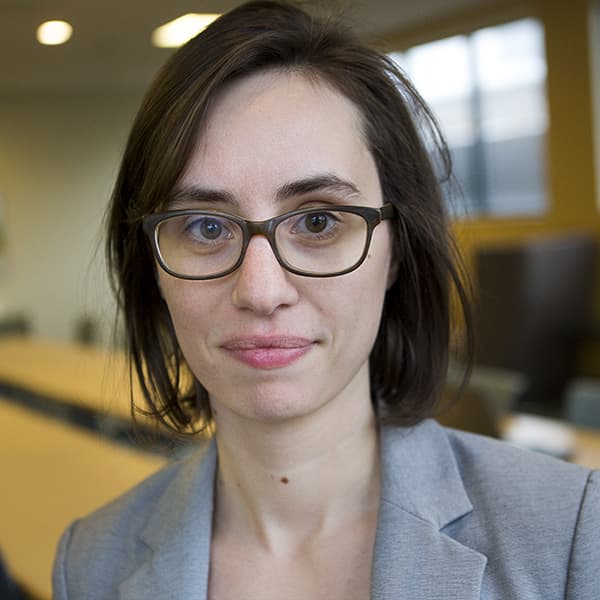 Amelia Mason Arts And Culture Reporter
Amelia Mason is an arts and culture reporter and critic for The ARTery, WBUR's arts and culture team. She covers everything from fine art to television to the inner workings of the Boston music scene.