11 Artsy Things To Do With Your Kids Around Boston Over February Break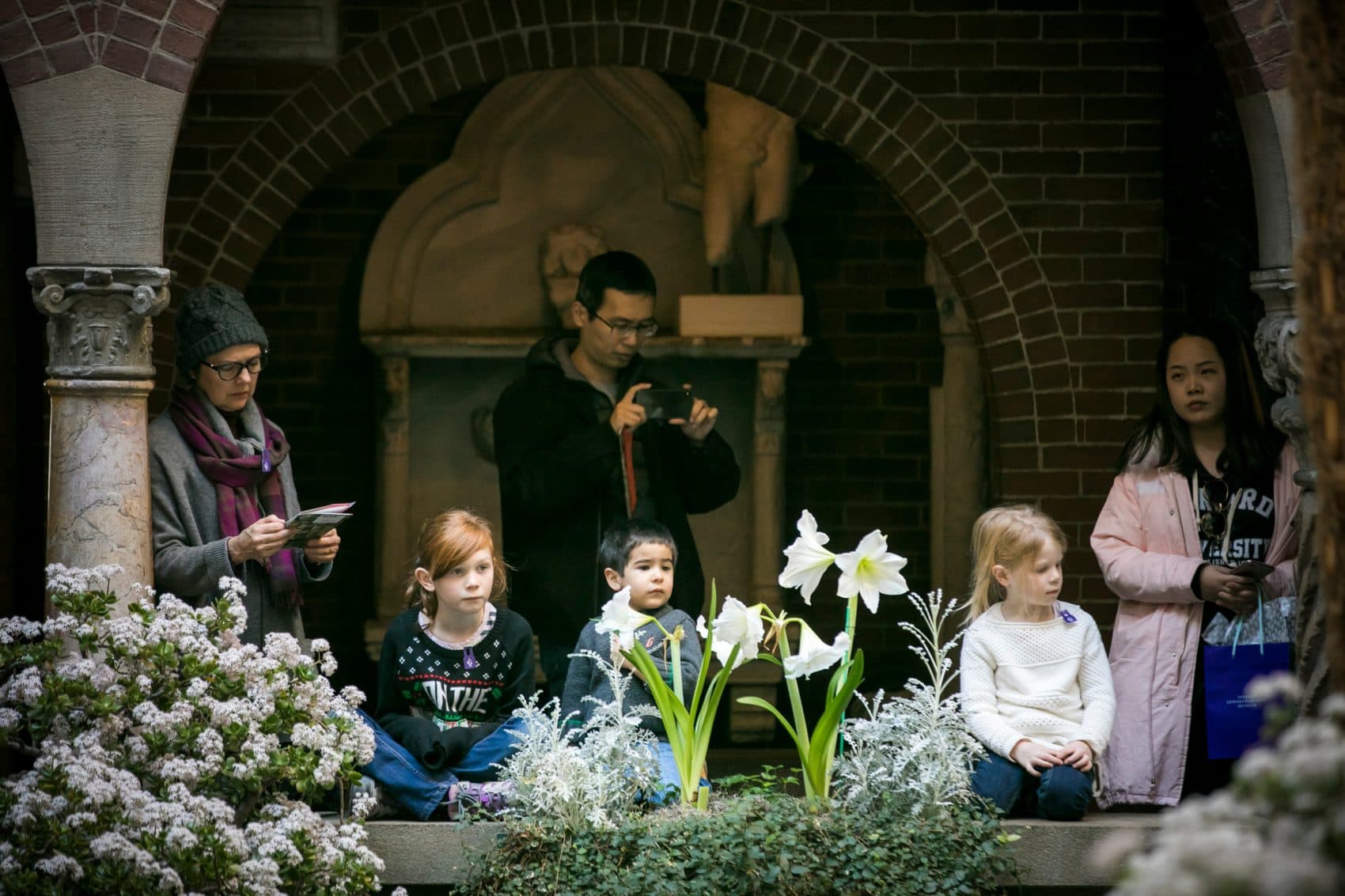 This article is more than 2 years old.
It's nearly February break, which means parents across the city are scrambling to find activities to occupy their kids (and if you're not scrambling, applause for how organized you are). For those of you panicking, don't worry — here's a list of cultural excursions to both tire out your kids and keep you all entertained.
Museums:
1. Museum of Fine Arts | Monday, Feb. 19 - Friday, Feb. 23 | Free with museum admission (kids under 17 get in free) 
This year February break at the MFA revolves around Peace Making. Packed with family-friendly options, activities include an art walk, storytelling, performances and collage-making in the Zen garden. For those needing ASL interpretation, reference the Wednesday, Feb. 21 schedule.
2. Institute of Contemporary Art | Monday, Feb. 19 - Saturday, Feb. 24 | Free
The ICA kicks off the school break with a Presidents Day gift — free entry to all patrons. From Tuesday through Thursday, the ICA hosts special programming for kids (youth under 17 get free admission). Families with young kids, come back on Saturday, Feb. 24 for the ICA's "Play Date: Amazing Arts Adventure," for a day of hands-on activities (and free admission for parents too).
3. MassArt | Saturday, Feb. 24 | Free
MassArt hosts Family Day on Saturday, Feb. 24, full of art and interactive activities curated by students and faculty. This year, the event is inspired by two exhibitions currently on view: "Legacy of the Cool: A Tribute to Barkley L. Hendricks" and "Living Treasure and Fabulous Follies." Admission is free, and refreshments and art supplies are provided. This event is recommended for children ages 6 and up.
Movies:
4. Marketplace Movie Nights | Monday, Feb. 19 - Thursday, Feb. 22; 6:30 p.m. | Free

In an event both kids and parents can enjoy, Faneuil Hall hosts Marketplace Movie Nights from Monday, Feb. 19 to Thursday, Feb. 22 at 6:30 p.m. This year's selection includes the throwback "Iron Giant," "Moana," "Despicable Me 3" and "Beauty and the Beast" (the Emma Watson version).
5. The Boston Festival of Films from Japan | Sunday, Feb. 25; 11 a.m. | Ticket required
Close the week at the MFA on Sunday, Feb 25 at 11 a.m. with "Jellyfish Eyes," a story of friendship that boasts special effects, creature designs and "a message of cooperation and hope." Part of a larger Japanese film showcase, this screening is in Japanese with English subtitles, and requires the purchase of a ticket.
6. Movies That Matter: Native America — "The Untold Story" and "Legacy" | Wednesday, Feb. 21; 5:30 p.m. | Ticket required

For older children, or those interested in social justice, try checking out Impact Hub Boston's Movies That Matter screening of "The Untold Story" and "Legacy" on Wednesday, Feb. 21 at 5:30 p.m at Impact Hub Boston, at 50 Milk St. The film screening and conversation looks at the challenges facing Native Americans today, and how young Native Americans are embracing change and cultural identity. Pizza and popcorn will be provided.
Music:
7. Isabella Stewart Gardner Museum | Monday, Feb. 19 - Friday, Feb. 23 (Closed Tuesday) | Free with museum admission (kids under 17 get in free) 
The Isabella Stewart Gardner Museum hosts music and events throughout the week. Monday, Feb. 19's vacay-kickoff includes performances from Boston Latin Step and Stroll, the Gregory Groover Jr. Quartet and the museum's Neighborhood Salon Luminary artist Josh Knowles on the electric violin; Wednesday, Feb. 21 features an afternoon performance from musicians at the New England Conservatory. Throughout the week, the museum hosts "Face to Face," with portrait drawing, an Eye Spy game and other events.
8. The Boston Lyric Opera | Tuesday, Feb. 20 - Saturday, Feb. 24 | Free
The Boston Lyric Opera presents "Hansel and Gretel" at the Boston Public Library in an interactive production. Featuring two professional singers, a pianist and a teaching artist, the show is billed as an introduction to opera, geared towards children ages 6-12.
9. "Frozen" Sing-Along | Saturday, Feb. 17 - Sunday, Feb. 25 | Ticket required
Do you want to build a snowman and sing along to "Frozen"? Yes? Good, the Regent Theatre in Arlington has got you covered. Parents, embrace it.
Movement:
10. Back Bay PhotoWalk | Sunday, Feb. 25; 10 a.m. | Ticket required
Join your budding photographer on a photowalk through Back Bay to capture beautiful architecture and plenty of selfies. Tickets are required to participate, but are discounted for children under 17. Pending the weather, the excursion is scheduled for Sunday, Feb. 25.
11. The Davis Museum's Black History Month Tour | Saturday, Feb. 24; 2 p.m. | Free
If you're looking for something educational but inside, join a drop-in tour and walk through the Davis Museum in Wellesley for Black History Month. A student guide will focus on artwork from Africa and the African Diaspora, as well as the temporary exhibition "Soulful Stitching: Patchwork Quilts by Africans (Siddhis) in India."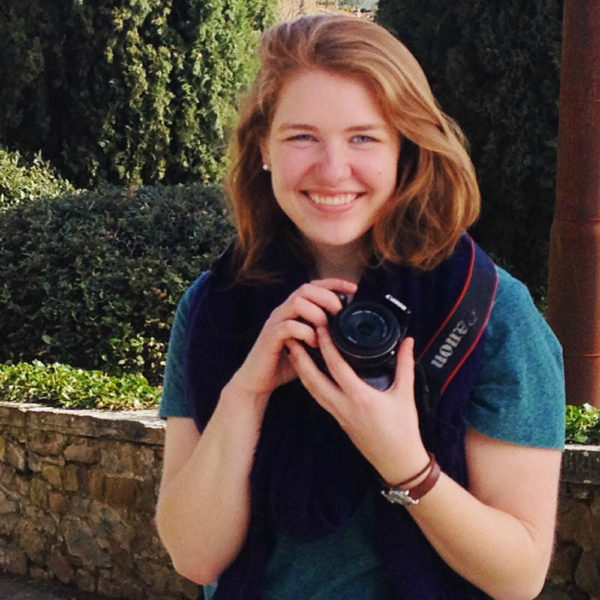 Hannah Chanatry All Things Considered Senior News Writer
Hannah Chanatry is WBUR's senior All Things Considered newswriter.