Boston Youths To Perform With Acclaimed Conductor Gustavo Dudamel In Mexico City
04:15
Play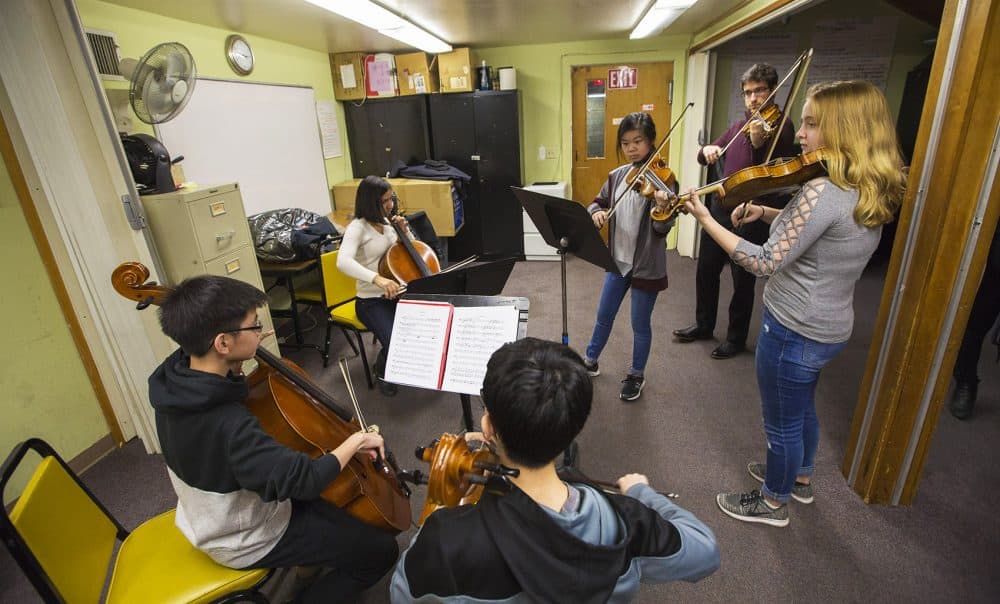 This article is more than 3 years old.
When celebrated conductor Gustavo Dudamel led the Stuttgart Orchestra at the Vatican for Pope Benedict XVI's 80th birthday, the Venezuelan maestro's movements were as intense as the music.
As the orchestra played the powerful fourth movement of Antonín Dvořák's Symphony No. 9, Dudamel's hands punched the air vigorously and precisely, his head exploded with long black curls jerking forcefully with every note, his eyes and mouth slammed open and shut, reflecting the tone of every musical phrase. The audience was transfixed by him.
Now six young students from the Boston String Academy, all violinists and cellists, will play the same movement under Dudamel's baton in Mexico City on Sunday.
"It's going to be really great to come together with people who share the same musical interests, because we don't necessarily have to communicate through language," said 13-year-old violinist Eliza Youngman. "We can just be connected by our love of music."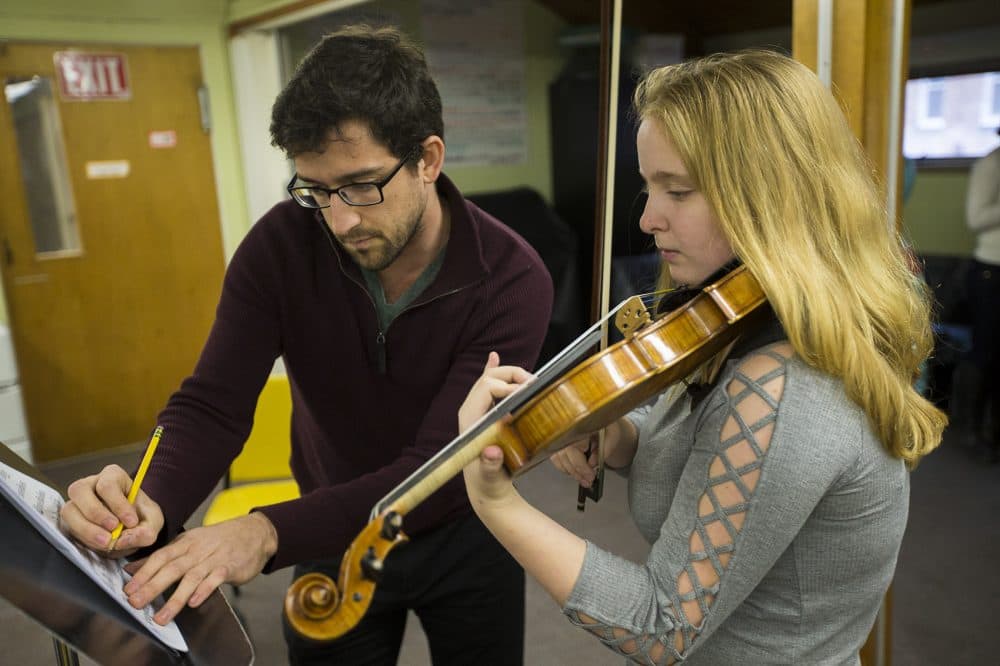 Eliza, along with five of her BSA classmates and youths throughout the Americas, were chosen for their participation in programs modeled after El Sistema, a music education concept that's been adopted throughout the world but began in Dudamel's home country of Venezuela in 1975. It employs music education as a vehicle for social change.
"The idea is to give a better future to children especially -- to feel like they they belong somewhere with music. Get them out of the streets, you know, put an instrument in their hands instead of a gun," said Taide Prieto, one of the co-founders of the Boston String Academy, referring to the early ethos of El Sistema.
Prieto is a cellist, who also went through an El Sistema program in her native Peru. She moved to the U.S. after high school, first landing at Texas Christian University to study cello performance and, after that, at the Boston Conservatory. In 2012, she co-founded the BSA, along with Marielisa and Mariesther Alvarez, twin sisters from Venezuela. Modeled after the El Sistema philosophy, BSA provides after-school string instruction to inner city young people.
Rather than focusing strictly on virtuosity, El Sistema programs take a holistic approach to music instruction for young people. The aim is to ensure the child's well-being, rather than just their musical progress.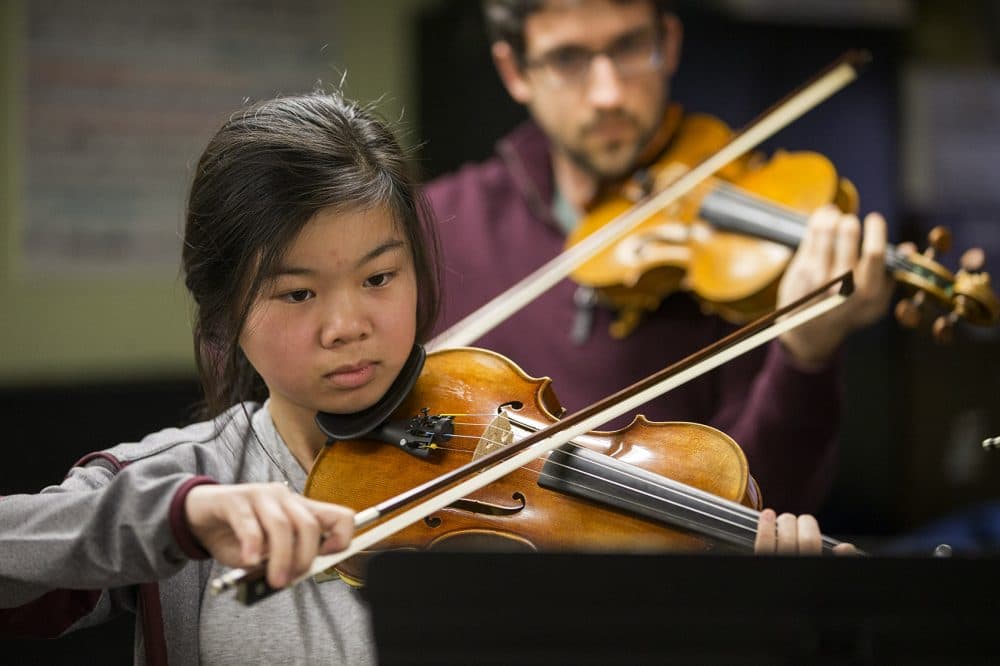 Using the El Sistema model, the six Boston youths -- Peter Cho, Annabelle Lee, Erick Liang, Darren Seto, Lola Zulps and Eliza Youngman -- began a four-day workshop on Thursday, with musicians from the Vienna Philharmonic, one of the best orchestras in the world that is in Latin America for the first time. After the workshop, the young musicians will perform at the Palacio de Bellas Artes, one of the most prestigious venues in Latin America, under the baton of Dudamel on Sunday.
Eliza, the young violinist, said it will be like playing rock from the 1800s with a rock star conductor.
Fourteen-year-old cellist Erick Liang said he uses music to navigate his own emotions.
"When you're feeling down, you could play a sad piece that relates to how you're feeling right then to understand how you're feeling at that time," he said.
He said he expects to be feeling quite a lot, from nervousness to joy, when he performs Sunday.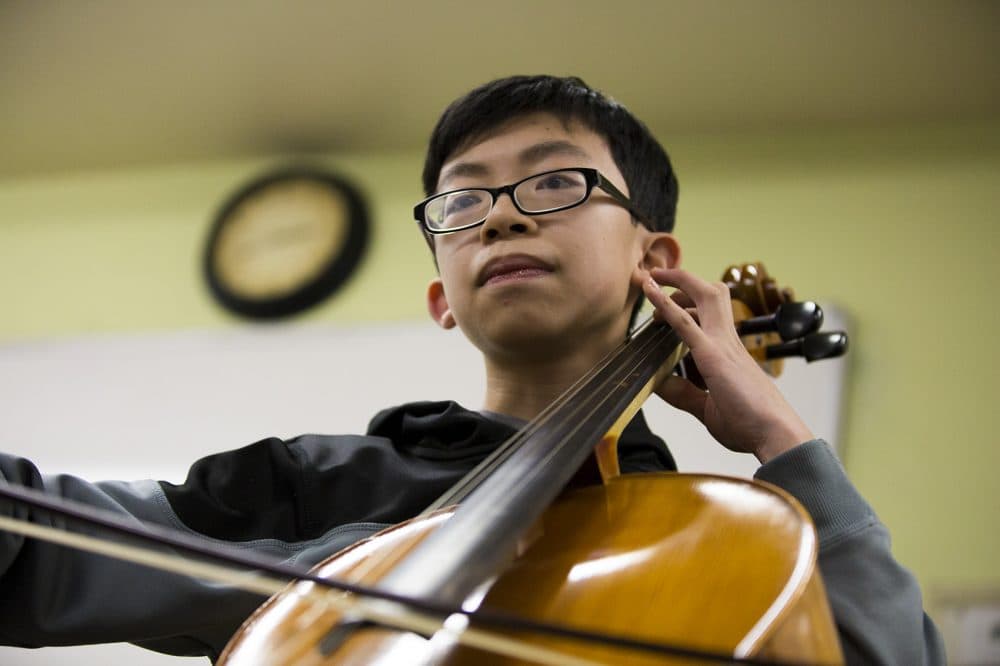 This segment aired on March 2, 2018.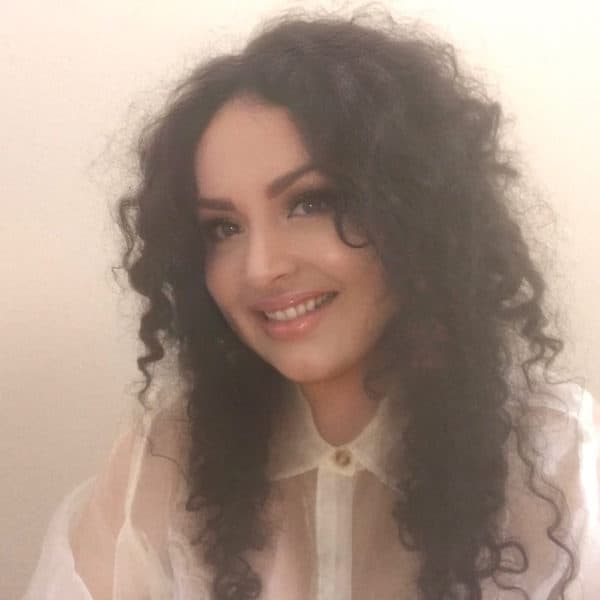 Maria Garcia Managing Editor
Maria Garcia is WBUR's Managing Editor and the creator of "Anything for Selena."