5 Things To Do This Weekend, From Indigenous Art To Dropkick Murphys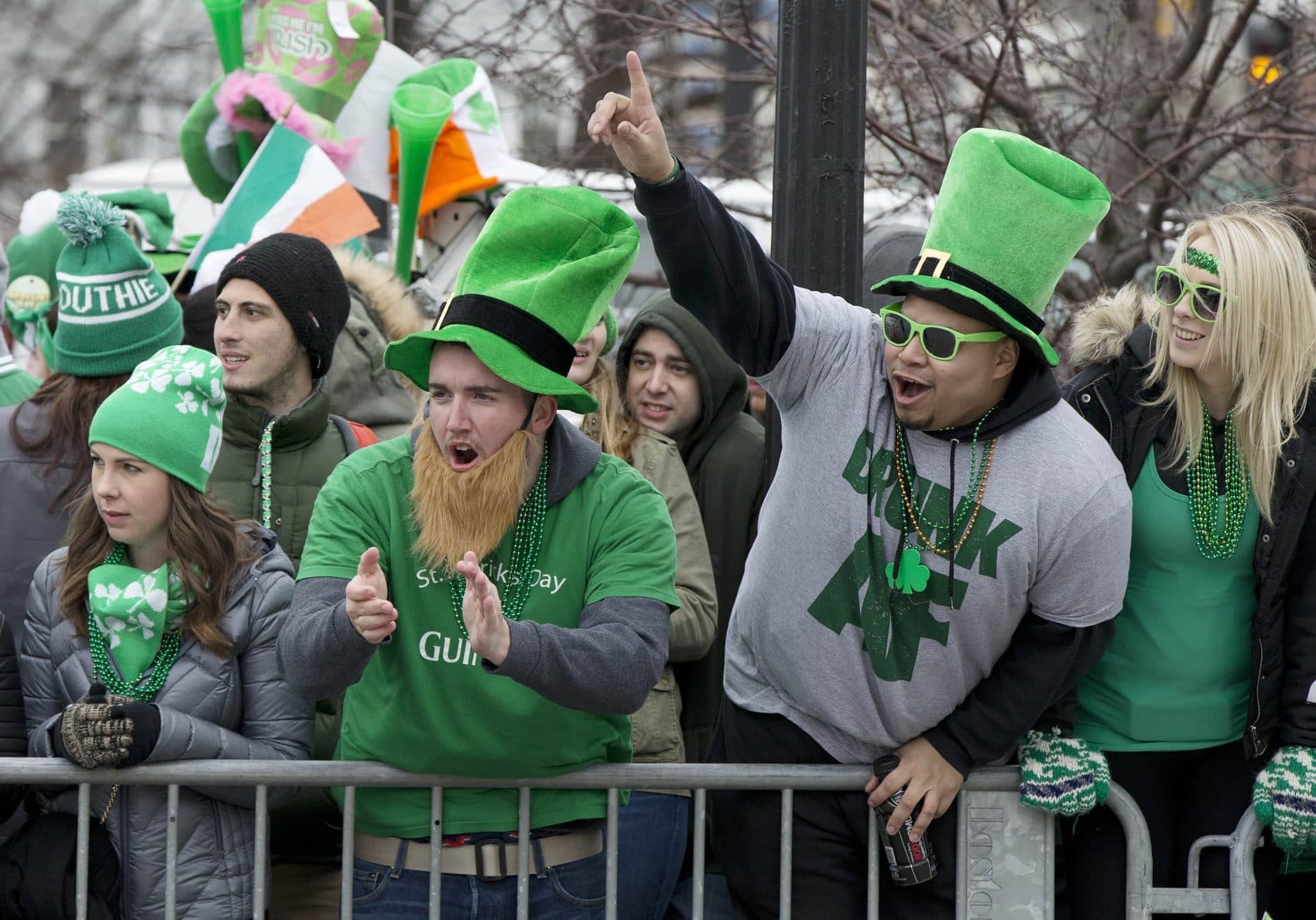 This article is more than 3 years old.
Despite yet another weekend list written in the throes of yet another storm, I come with good news — this weekend promises to be green, one way or another. In addition to the annual Boston St. Patrick's Day parade on Sunday, here's a look at how else you can celebrate surviving our most recent nor'easter.
T.C. Cannon: At The Edge Of America | Through June 10 | Peabody Essex Museum, Salem
As a young man, T.C. Cannon revolutionized Native American art. He painted his community on their own terms, joining traditional elements with contemporary settings. Though he worked in the '60s and '70s — Cannon died in 1978 at the age of 31 — his work resonates as if painted today. (Here's a closer look at the exhibit from Maria Garcia.)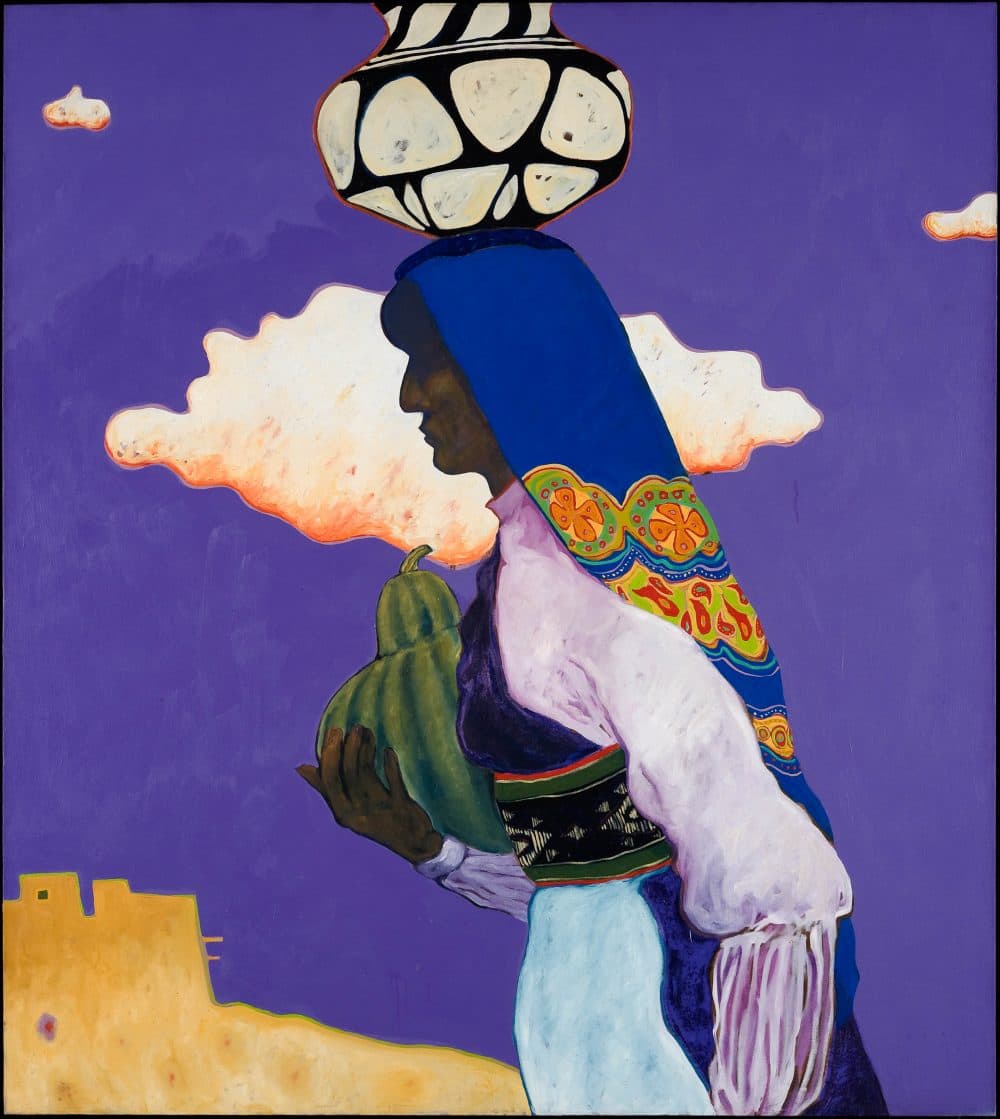 ---
Bedlam's 'Hamlet' & 'Saint Joan' | Through March 25 | Cutler Majestic Theatre, Boston

New York-based theater company Bedlam brings together William Shakespeare's "Hamlet" and George Bernard Shaw's "Saint Joan" in a high-energy double header. The four actors rotate between characters, jumping from one to the next within a single scene. (Here's Jeremy D. Goodwin's review.)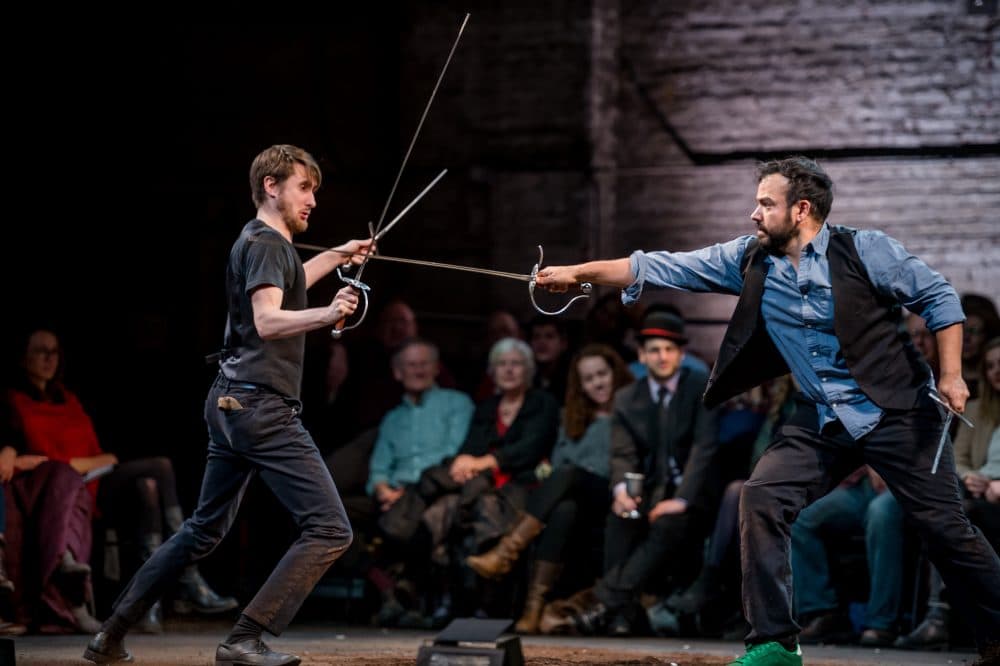 ---
Boston Flower & Garden Show | Through Sunday, March 18 | Seaport World Trade Center, Boston
Clearly — and in my opinion, sadly — it's not spring yet. But we can pretend for a while at the Boston Flower & Garden Show, packed with events and activities for garden enthusiasts, and landscape creations for those of us who just need to see a little green.
---
Dropkick Murphys | Thursday, March 15 - Sunday, March 18 | House of Blues, Boston
Speaking of green, it's St. Patrick's Day weekend, which means Celtic-punk band Dropkick Murphy's return to their home base for the annual tour.
If that's not quite your scene, try The Burren or The Black Rose — both bars regularly host traditional Irish music, and have sets planned for this weekend's fanfare.
---
Doyle's Café Story Slam | Sunday, March 18 | Doyle's Café, Jamaica Plain
Every third Sunday of the month Doyle's Café in Jamaica Plain hosts a story slam a la The Moth. Participants have five minutes to tell a story about their life, and this time the theme is — appropriately — luck.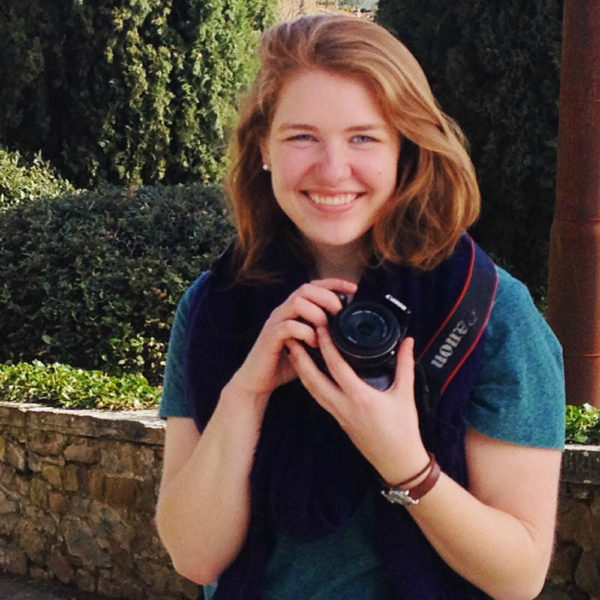 Hannah Chanatry All Things Considered Senior News Writer
Hannah Chanatry is WBUR's senior All Things Considered newswriter.