From Scat Jazz To Hammered Dulcimer, Stave Sessions Pulls Acts From Across The Spectrum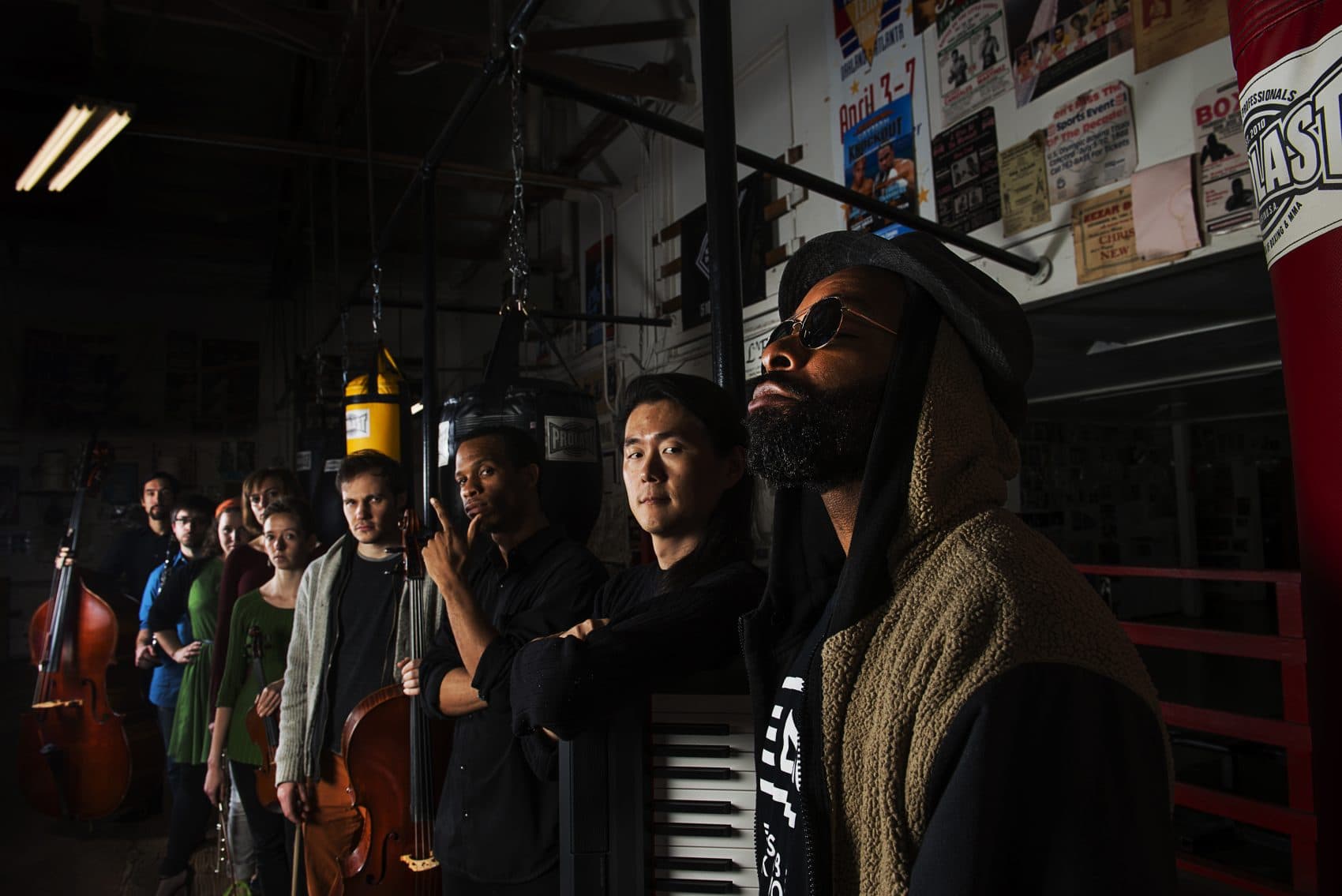 This article is more than 3 years old.
New York's (Le) Poisson Rouge. San Francisco's SoundBox. These are the types of venues, and the types of performances, that the Celebrity Series president and executive director Gary Dunning hopes to duplicate with Stave Sessions.
So far, so good. Entering its fourth season, the week-long festival at Berklee's 160 Mass. Ave. has attracted stellar young artists, and an audience that Dunning estimates is "40 to 50 percent different than our regular concert-goers. And while it's good to attract a new audience, we are also taking our current audience to a new place, showing them what younger artists are doing these days. From our standpoint, we can take some liberties with the programming."
Stave Sessions opens Tuesday, March 20 in the versatile college space that almost seems like an open-air venue because of its huge glass windows. Scat singer Jazzmeia Horn, 26, kicks off the series. She was born in Dallas and has lived in New York for several years. Her first album, "A Social Call," was nominated for a Grammy this year, and she performed at the ceremonies.
Horn channels scat greats like Betty Carter, lovingly taking on jazz standards, and then taking off on the lyrics with nonverbal riffs. Multiple jazz awards — including the imprimatur for young artists, the Thelonious Monk Institute International Competition award in 2015 — have paved the way for the start of her career.
Wednesday evening, the trio House of Waters takes over. Max ZT, on hammered dulcimer, anchors the group, which includes Moto Fukushima (bass) and Ignacio Rivas Bixio (drums). House of Waters goes everywhere. Indian classical, Japanese modern, Senegalese traditional, somebody's folk music — House of Waters makes it their own.
"We are interested in artists who are creating work now," Dunning says. "They might be covering songs, but they're working in different combinations. No matter what, it's their own material."
While Max ZT leads House of Waters, setting up melodic riffs, the bass playing and percussion are particularly inventive, taking the lines into unexpected places. Here's the trio playing "Raindrops," from their album "Peace the Coats."
Ensemble Mik Nawooj is led by composer/pianist JooWan Kim (read his name backward), and takes the Thursday night slot. A four-man team — Kim, Berklee alum Christopher Nicholas (songwriter/vocalist) and hip-hop MCs Sand'Man and Do D.A.T. — the ensemble fills in the compositions with classical music and musicians (flute, soprano, strings). They perform original works that use hip-hop materials, with classical music samples or instrumentation.
The group was formed in 2010 when Kim was studying at San Francisco Conservatory (he previously studied at Berklee). Here's the ensemble performing one of Kim's compositions, live in 2017 at TEDxOakland.
If there are headliners for this year's Stave Sessions, it certainly would be Friday evening's double bill of vocalist/composer Shara Nova (a.k.a. My Brightest Diamond), with flutist Claire Chase.
Chase has used her 2012 MacArthur Foundation award for multiple projects, including the ambitious Density 2036 series, which will include annual commissions culminating in the centenary of Edgard Varèse's 1936 flute work, "Density 21.5." An active collaborator, frequently performing on bass flute, Chase personifies new music with her investigations and ambitions.
Here's a clip showing excerpts from the first five years of the Density projects, with compositions by Mario Diaz de Léon, Du Yun, Pauline Oliveros, Tyshawn Sorey, Marcos Balter and others:
Shara Nova might do anything. She fronts a rock band, sings new music compositions, performs her own work. Her collaborations are widespread: Laurie Anderson, David Lang, Sarah Kirkland Snider, Fatboy Slim.
Here's a clip of My Brightest Diamond's "Pressure" — part marching band, part art-rock, part opera aria — a representative sample of her eclectic ideas.
Berklee's own Bent Knee closes the sessions on Saturday evening. A six-piece rock band, the group formed in 2009 and traipses through multiple genres. Lead singer Courtney Swain gives the group a strong visual and aural identity — her vocals swooping, yelling, cajoling and purring, all in turn.
"When we look at the artists on Stave, we try to see a place for them in our regular season," Dunning says. "That's what happened with Brooklyn Rider, and Gabriel Kahane, and Roomful of Teeth. We're thinking in the longer term, across the career spectrum, and watching as they develop."
---
The Celebrity Series Stave Sessions runs Tuesday, March 20 to Saturday, March 24, at 160 Massachusetts Ave. The ensembles all take part in New England Conservatory's EM (Entrepreneurial Musicianship) Expo during the week.
Keith Powers Classical Music Writer
Keith Powers is a classical music critic for The ARTery.