With Quality Over Quantity In Mind, k.d. lang Tours Again With 26-Year-Old 'Ingénue'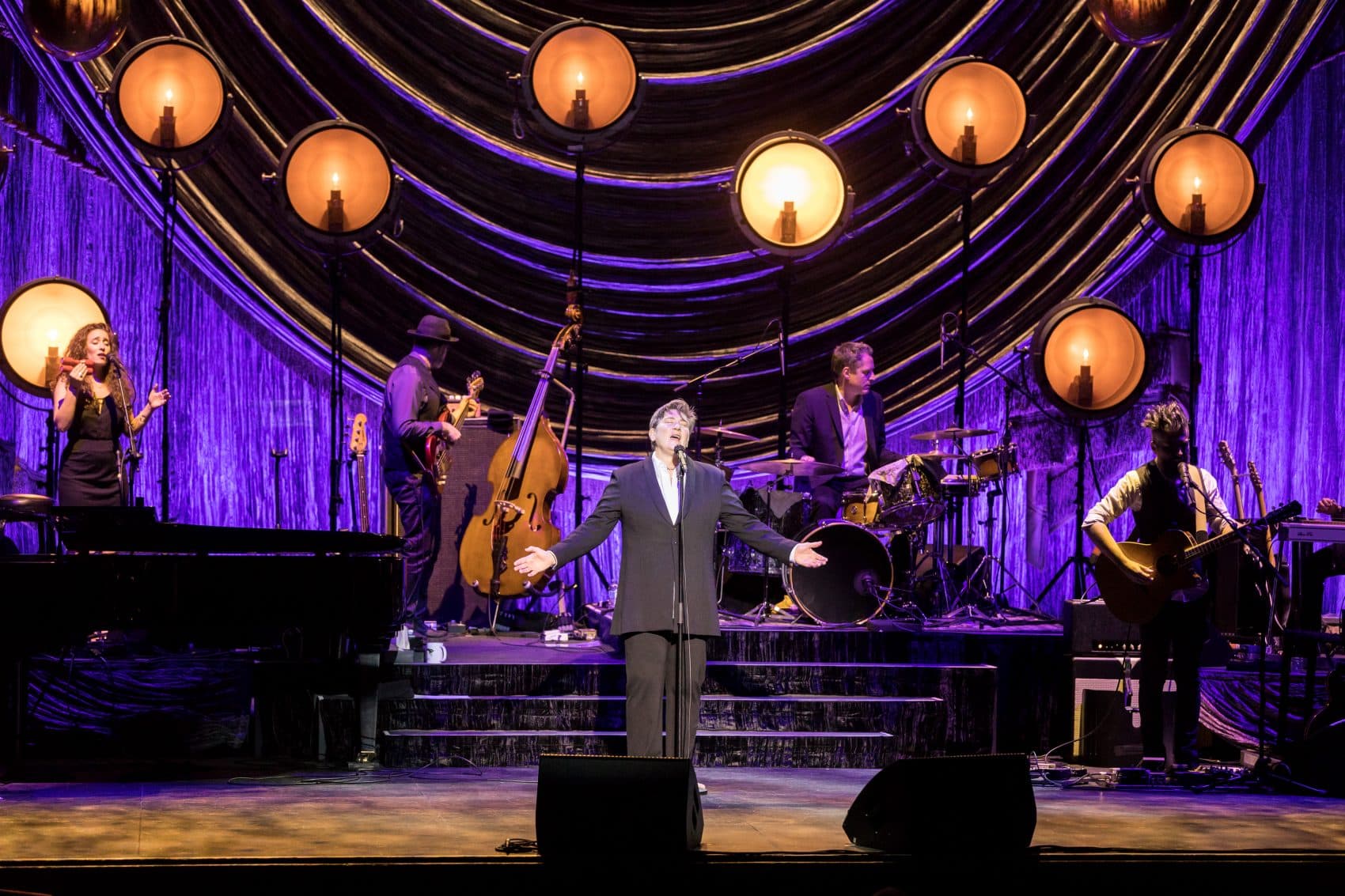 This article is more than 3 years old.
Twenty-six years ago, k.d. lang was riding high, touring to support her breakthrough second album, "Ingénue." At her Boston concert at the Wang Center, lang wore baggy black pants, a green-gold velvet jacket and a white blouse with French cuffs. She was funny, she was charming. During "Miss Chatelaine," she gracefully swirled about the stage as soap bubbles floated around from the drum riser and stars lit up the backing scrim. It was magical, knowingly schmaltzy, but touching, too, and never mind the Vegas-y irony.
"There was antics, there was props, there was costumes," lang says, on the phone from her Calgary home, of that 1992-93 tour. There were ways that I incorporated show business in my performances. I would say that's useful exploration."
Lang was a boundary breaker and a genre stretcher. In concert, her mix of older country-stoked music and the new emotional chamber-pop gave fans both a sophisticated hoedown and a languid celebration of romance.
"Ingénue" was not a sassy album. It didn't have a hard kick or a cutting edge. What it did have was seductive melodies and a palpable sense of vulnerability. Lang offered a caress and a cruise; a lush, full-bodied, dramatic take on the labyrinth of love.
It was lang's big mainstream breakthrough, and it's that album she'll revisit Thursday, March 22 at the Orpheum Theatre. (Her label, Nonesuch, released a remastered version with some previously unreleased live cuts last July.) Lang's seven-piece band will be playing it in its entirety and sequentially. She's on the third U.S. leg of a tour dubbed "Ingénue Redux."
This time, however, there won't be bubbles and fancy props.
"No, my extravagance this time is the musicianship," says lang. "I feel very confident with the musicians and the arrangements that we're going to be laying on people. I mean, it's a nice stage set. It's beautiful, it's comfortable, the lights are incredible, but really, it's about the music. I deliberated a long time about how to approach the music and how to present it again, and it came down to not superimposing my experiences and my relationships and history with the record, as much as just letting people really have their moment with this music."
"Honesty, vulnerability and presence are the ingredients of performing live."

k.d. lang
What's the difference between her approach then and now?
"Maybe, that I've homed in on this a little bit with age: that truth. Honesty, vulnerability and presence are the ingredients of performing live. I think I have the capacity, the experience and the wisdom now to maintain the kind of focus and confidence to sell an internalized record.
" 'Ingénue' is a very insular record. It's quite dark, or it can be viewed as dark. It's very moderate-to-slow paced, tempo-wise, and when I was younger I don't think I could have pulled it off."
Oh, and also this: "I think my audience is skewing a bit older, so they're a little bit more settled and the throwing of bras and panties has kind of waned." She adds, with a laugh, "I think Tom Jones probably still gets them."
Lang toured Australia and her native Canada last year — the 25th anniversary year of the album — but was hesitant about mounting a U.S. tour.
"I didn't really want to tour the States," she says, "and then I ended up going, 'You have to do it.' My conscience said, 'You have to, it's what you do.' This is exactly what I feel my job is. It's propelling me to want to go on the road. There is nothing more suitable to me or honest for me than singing live. To me, singing live is everything. It's who I am, it's what I am."
Lang, who has a soaring mezzo-soprano voice, was nominated for five Grammys in 1993 and won for Best Female Vocalist. She has three other Grammys, including one in 1990 for Best Female Country Vocal Performance on her third album with the Reclines, "Absolute Torch and Twang."
"Ingénue" spawned the hits "Constant Craving" and "Miss Chatelaine," and lang's lush sound and cabaret vibe signified a move away from the alt-country field — not that that terms was in use then — doing something not unlike her peer, Lyle Lovett. Over the years, she's proven herself never to be indebted to one style or sound.
"Ingénue" sold more than three million copies worldwide, but it was "pivotal" in other ways too, lang says: "It carried a social marker as well with the LGBT community, with me coming out and having an impact on society that way."
Lang was, as the London Sunday Times put it in 2008, "the poster girl for lesbian chic." She won multiple awards from GLAAD (Gay & Lesbian Alliance Against Defamation). She became rather publicly cause-oriented, promoting animal rights via PETA (People for the Ethical Treatment of Animals), as well as gay and lesbian rights.
She's no less political now, but not, this time, in concert. "I am not going to make political statements from the stage, which I generally do," lang says. "I'm going to let the music be an ointment and a salve. I think people know where I stand and I think people just need a break. I need to sing."
Lang has released 13 studio albums — including a duet disc with Tony Bennett — with the latest being last year's collaboration with Neko Case and Laura Viers, "case/lang/viers." Lang's last solo effort, "Watershed," came out a decade ago.
Asked if she has new material ready to go, but lang says, "No, I am not clicking in on a vision. I have songs and I have an idea of where I want to go, but I haven't got all the ingredients together.
"I'm not feeling inspired in one particular direction enough to really gravitate towards. There's music that I love, but I haven't figured out how I fit with it and how I move forward with it, so until that happens, I'm not going to do it. I'm in a position now where I don't have to make music unless I'm feeling it. And I kind of love that. I like to not feel pressured or rushed. I think I have made music that's honest, but I feel like sometimes my motivation was, maybe, influenced by pressure or success or outer influences. And I'm not going to make another record 'til I know exactly what it is."
Lang stepped off the music business treadmill. "I am so far removed from the music business right now," she says. "I'm almost 60 as well. The combination of being out of Los Angeles and getting older and the fact that the music business is changing so much so fast, but I think the music business has always changed so fast."
"I'm in a position now where I don't have to make music unless I'm feeling it. And I kind of love that."

k.d. lang
She was disappointed with the response to 2011's collaborative album "Sing It Loud."
"We toured that a lot," she says. "The shows did well, but the record didn't do well. Also, I'm middle-aged. You're at a point where it's kind of a no-man's land. You're not young, you're not old, you're not a 'legend' yet, so you're just floating around in this middle period thinking 'No one really gives a f--- what I think.' And I don't even know what I'm saying at this point."
Lang moved from Los Angeles to Portland, Oregon, in 2012. It wasn't exactly career burnout, she says, but close to it. "I think that helped facilitate my move, but I know who I am and I know what I am. I am a singer, but I don't feel like I have to produce [an album]. I think it's quality, not quantity."
In Portland, lang fell in love and now lives with her partner in Calgary. For lang, who holds dual citizenship, there was another motivation to return to her homeland: Her mother. "My mom is still alive, thank goodness, and I'm spending more time with her. She's not ill, but I mean she's 94, so she has stuff."
Lang admits that move "is also kind of why my business has lagged a little bit."
So be it. Her attitude: "I'm going to embrace it and be with my mom and have my family and live my life."
---
k.d. lang performs March 22 at the Orpheum Theatre as part of the "Ingénue Redux" tour.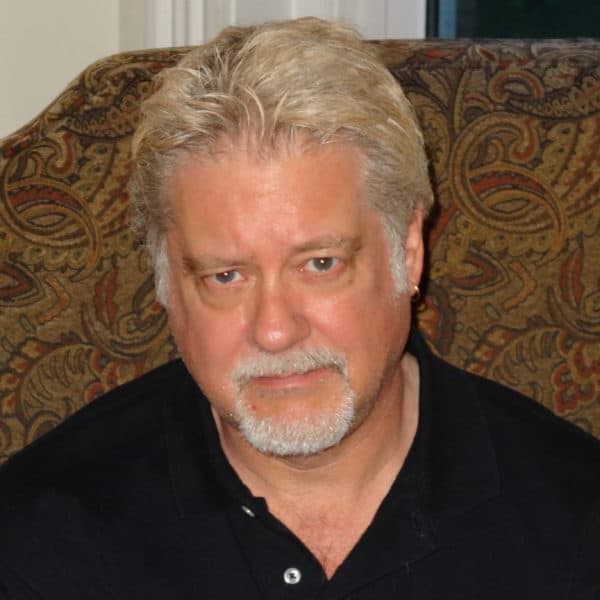 Jim Sullivan Music Writer
Jim Sullivan writes about rock 'n' roll and other music for The ARTery.