'We Can All Eat Together:' Omar Sosa On The Secret To Cross-Cultural Music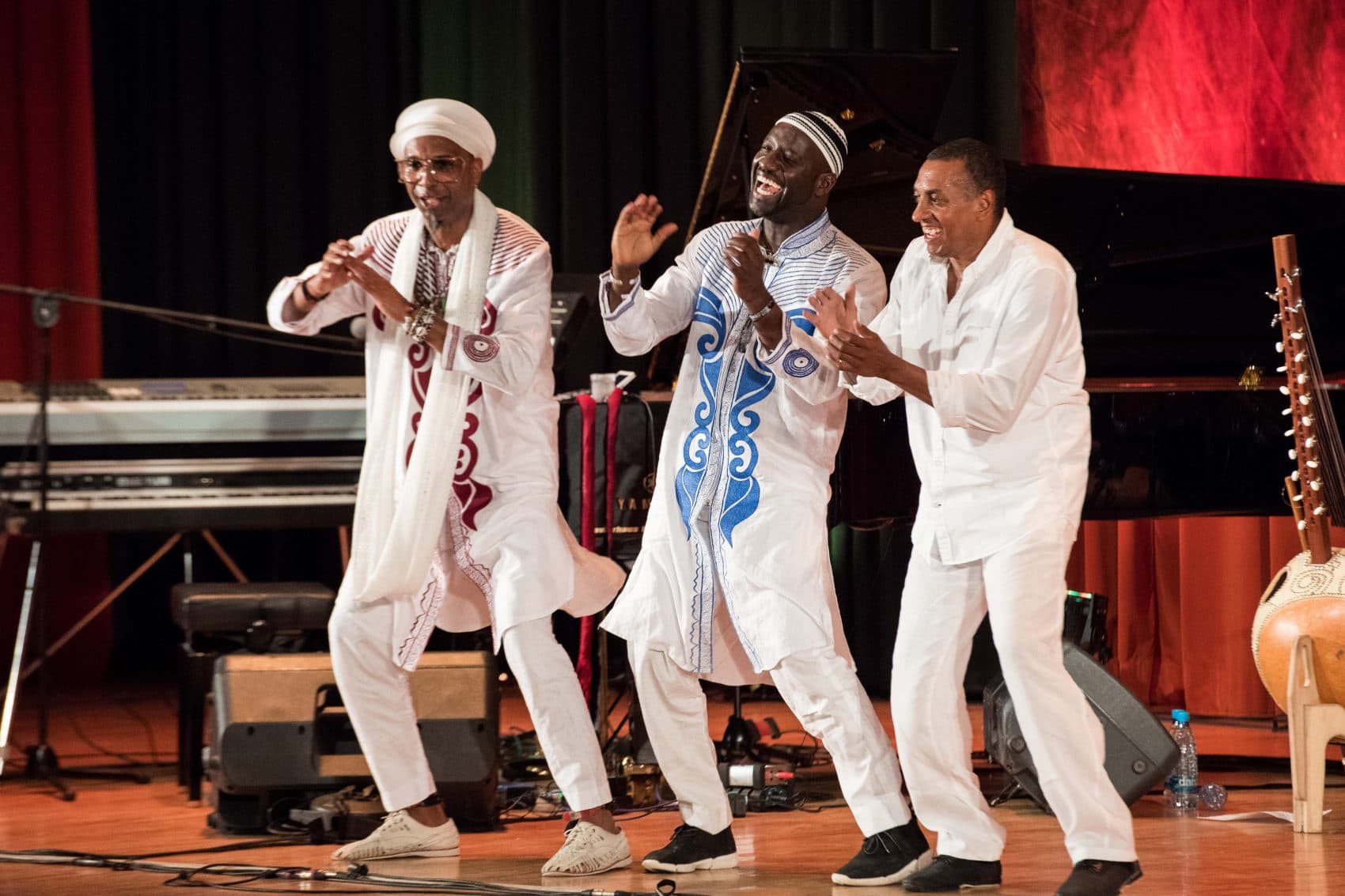 This article is more than 3 years old.
It's difficult to describe the music of Omar Sosa and Seckou Keita without inadvertently minimizing it. "Soothing," "meditative," "delicate": All these words apply to the pair's recent album, "Transparent Water," but they fail to capture the ineffable quality that makes it great — its subtlety and its freedom, its sublimeness.
"Transparent Water" is an unprecedented but unsurprising offering from Sosa, a Cuban pianist who thrives off the collaborative process. Sosa has spent much of his career gently prodding at the boundaries of Afro-Cuban jazz, and his interests are wide-ranging; over the course of 30-odd albums he has incorporated electronics, written film soundtracks, fronted a big band and worked with a truly international collection of musicians.
Sosa met Keita, a Senegalese kora player of some renown, in 2012, when the drummer Marque Gilmore invited the two musicians onstage at a concert in London. In Sosa's telling, the meeting was serendipitous.
"I said, 'Hey man, we need to do something together,' " he tells me on a recent Monday, speaking by phone from his home in Barcelona. Sosa, who is 52, speaks in a scratchy voice that always seems to be smiling. It's afternoon in Barcelona, and at the moment he's waiting for a repairman to arrive at his house to fix the freezer.
"The main idea was to show another side of Africa," Sosa says of the project with Keita. (The pair is set to appear on Saturday, March 24, at the Berklee Performance Center in Boston.) "Let's try to present the contemplative side of the African music. And one of the bigger elements in the contemplative side of the African music is the kora."
This is where those gentle descriptors come in. The kora, which is sometimes called the African harp, is a distant relative of the banjo, possessed of 22 strings and a sweet, polyrhythmic murmur. It's the kind of instrument that sounds unassuming even when it is doing a lot.
On "Transparent Water," it's easy to guess why Sosa and Keita felt the need to collaborate. Theirs is an enveloping communion, one that pulls you close. I ask Sosa what makes their musical connection so special.
The question seems to strike him as a little too on-the-nose. "Simple," he says. "Because we are simple."
What does that mean? Sosa gamely tries again. "The answer is simple. The question is simple, and the answer is: 'Because we are simple.' We simply try to express ourselves and listen to each other every single time. And try to talk."
It may seem simple to Sosa, but few musicians converse with such telepathic ease. The pair hammered out the bones of "Transparent Water" in a middle-of-nowhere studio in Germany over the course of a week, Sosa's liquid remarks merging with Keita's burbling ruminations. Other collaborators were added later: Wu Tong, a master of the sheng, a Chinese wind instrument; Mieko Miyazaki, one of the great practitioners of the Japanese koto, which is similar to the harp; and percussionist Gustavo Ovalles, a longtime colleague of Sosa's. (Ovalles will appear with Sosa and Keita at the concert in Boston.) The players were selected for their kinship to the music, and their contributions blend seamlessly enough that "Transparent Water" might be mistaken for the product of a single, impossible instrument rather than five individual minds.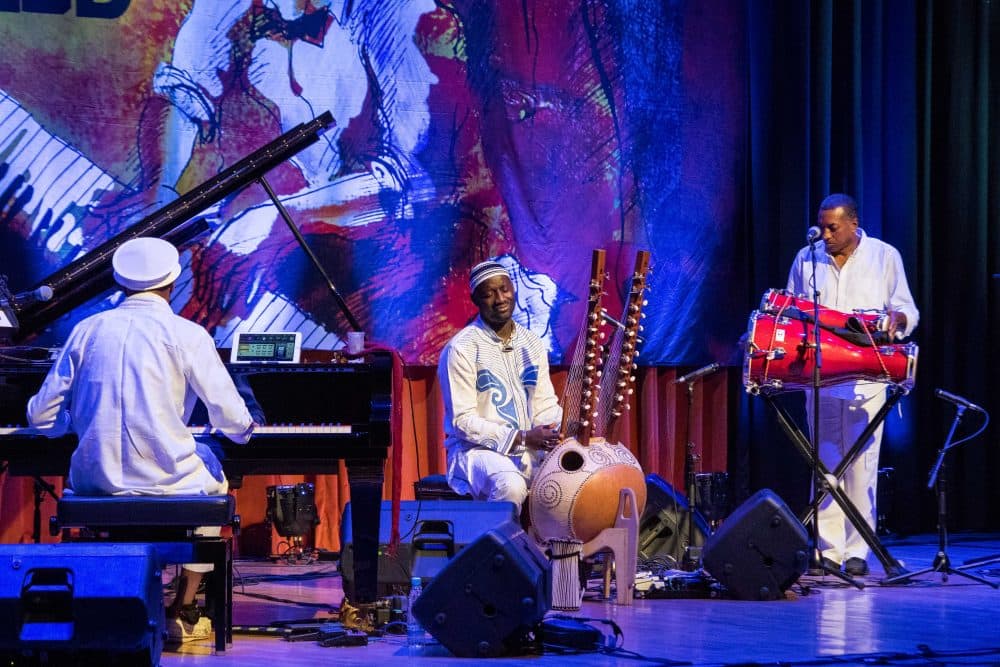 Such enterprises rarely land with such conviction. How was the group able to avoid the pitfalls of fusion, where cross-cultural collaboration can come off as facile, a gimmick? For Sosa, the achievement is no great mystery. "When you have this kind of soulful, spirit-friendship vibe, the music sounds more relaxed, more authentic," he says. "Let's fly together. Let's go to one place together."
Sosa is a follower of Santería, an Afro-Caribbean religion with roots in Catholicism and the Yoruba people of West Africa, and his music is often described as spiritual. Although he hardly mentions his faith during our conversation, he talks about music in almost sacred terms. "[It] is interesting to have the opportunity and the gift to deconstruct your own ideas every single gig," he says, referring to the way his musical bond with Keita has deepened since playing together on tour. "This is why we call ourselves jazz musicians. ... Because we are free and we are open to express ourselves, with only one condition: listen [to] each other and be humble between us. That's all."
One of Sosa's favorite analogies is food. Different musical elements are like spices; the act of making music is akin to sharing a meal. Although actually sharing a meal is important, too. "Every time I do [a] collaboration, I bring people to my house, and they sit in my table, and we eat together," he says.
"This is basically my mission. I don't want to impress with muscles. I would like to have the opportunity to enjoy life and try to translate, in music, what I enjoy. In what I feel about life," Sosa says. "And what I feel is, we can be together. We all can eat together at the same table as long as we listen [to] each other, we respect each other, and we share, with honesty and humility, our roots and our tradition and our customs. Our feelings."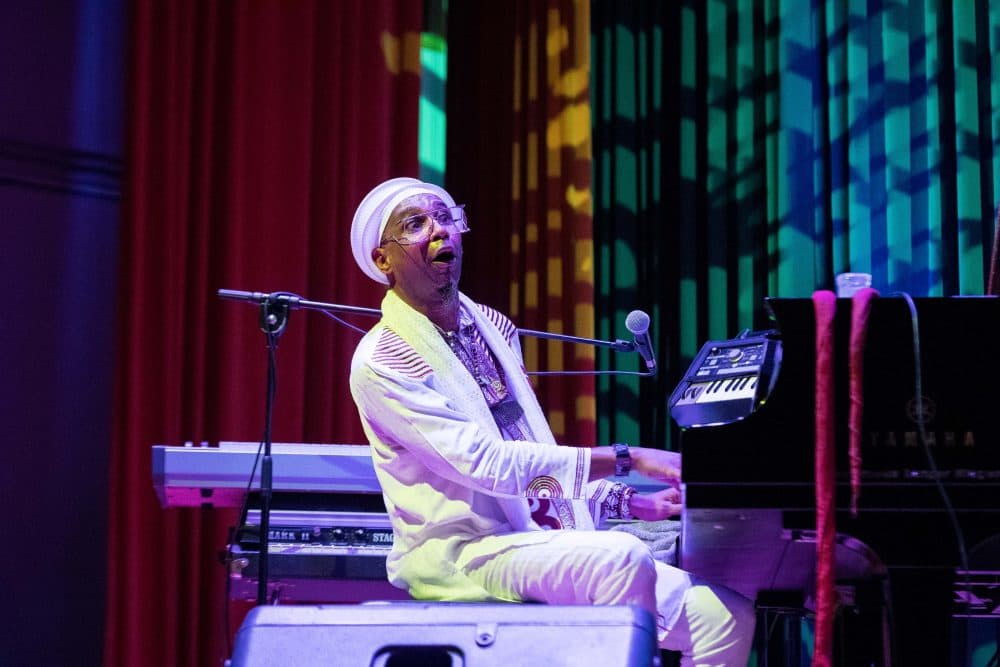 ---
Omar Sosa and Seckou Keita are performing on Saturday, March 24, at the Berklee Performance Center.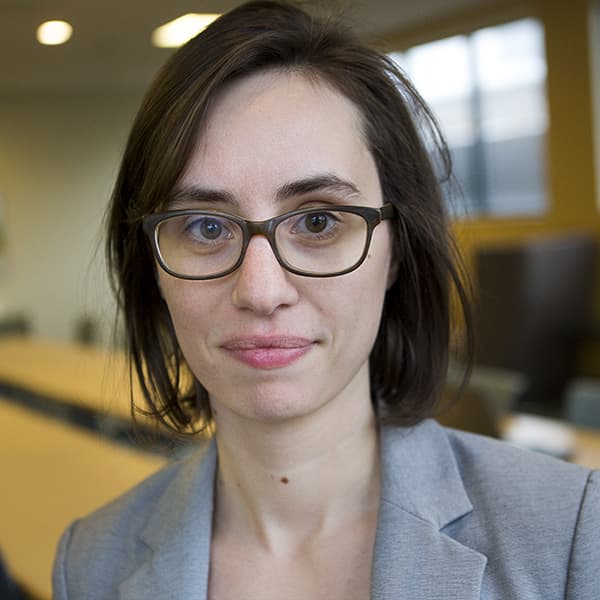 Amelia Mason Arts And Culture Reporter
Amelia Mason is an arts and culture reporter and critic for The ARTery, WBUR's arts and culture team. She covers everything from fine art to television to the inner workings of the Boston music scene.