Whimsical Videos Created By Local Teens Are Screening At MBTA Stations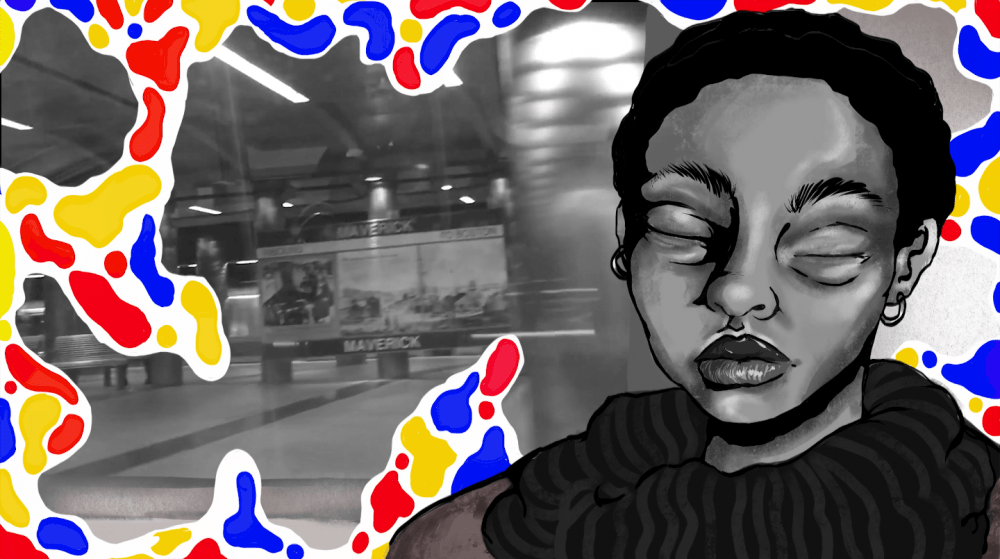 This article is more than 3 years old.
The MBTA is trying to add a splash of color to what has felt like an interminable winter. Starting Monday, three videos made by local teenagers will be playing on digital screens at some T stations.
They'll be shown on subway platforms with three-screen panels for the next two weeks. The screens typically offer rider information and advertisements, but the T says this is the first step in providing enjoyable customer content on its digital network.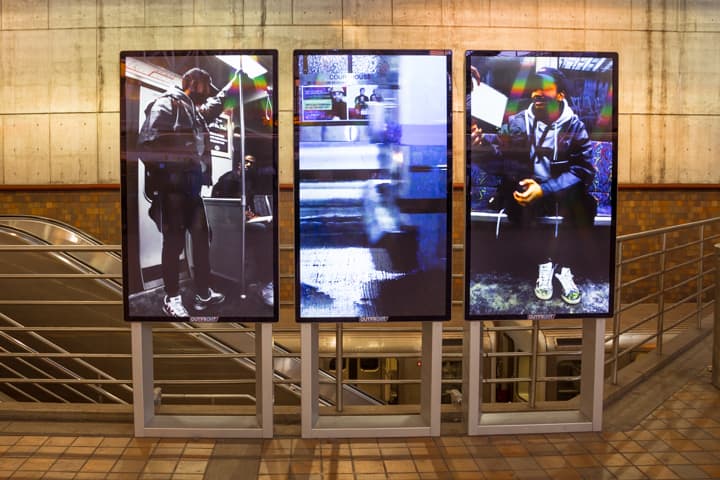 "It's all about making our customers' journeys better, and maybe even adding a touch of delight to their days," said Evan Rowe, the MBTA's director of revenue, in a statement.
The three short videos were created by Mithsuca Berry, of Revere, Sydney A. Bobb, of Boston, and Gabe S., of Boston, as part of the Institute of Contemporary Art's teen program.
The most colorful of the three, "Shades of the City," was created by Berry. It's a stop-motion animation showing a woman who falls asleep on the train and repaints Boston in her dreams.
Bobb's video, "Fraternal Eclipse," depicts three passengers whose lives intersect, the description says. On a dreary winter day, a man on the train drops his notebook and a fellow rider picks it up for him.
"A Walk in the Park," created by Gabe S., captures moments of life in the short, cold days in the Boston Common. Dogs play together and the Frog Pond statues sit patiently during a season of transition.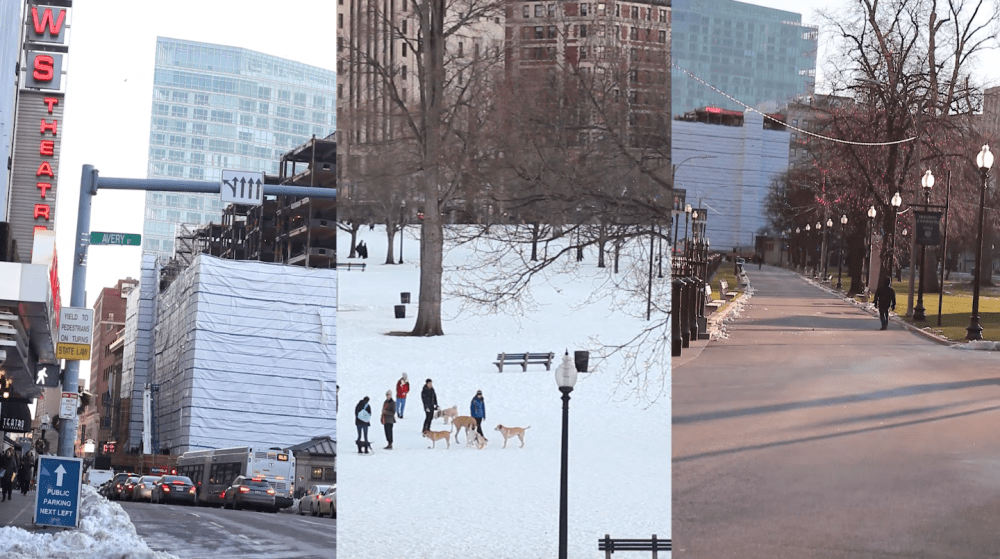 "The digital network that the MBTA is building is delivering real value to our customers in many different ways — and this partnership with the ICA Teen Arts Program is one that we're particularly proud to showcase," said MBTA General Manager Luis Manuel Ramírez in a statement.
Though this is the first time we've seen art on the video screens at MBTA stations, Mass Poetry has been posting poems annually since 2014 inside trains for riders to get a dose of artistic inspiration.