'Muppet Guys Talking': A Look Inside The Motley, Misfit, Multi-Species Mosh-Pit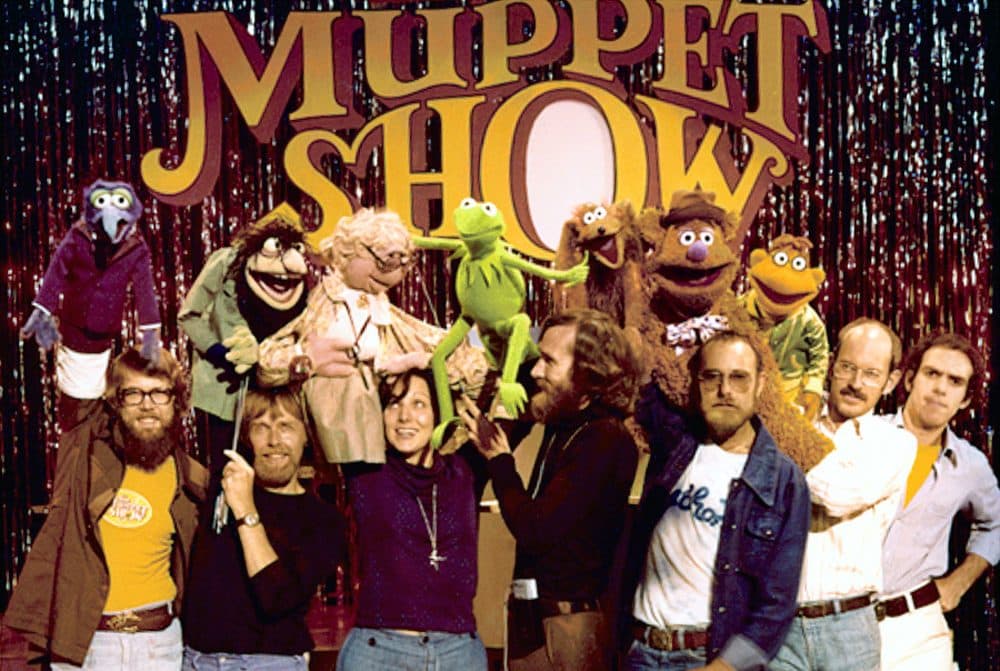 This article is more than 3 years old.
If you grew up in the 1970s and 1980s like I did, the Muppets were your companions, teachers and friends. On "Sesame Street," Big Bird and Kermit babysat me, and schooled me on my ABCs and 123s. Bert and Ernie were not only each other's roommates, they seemed to room with me.
Later, I cut my comedy teeth on "The Muppet Show." Its inane and insane vaudeville skits and musical numbers encouraged my own madcap antics. The nonsense song "Manamanah" was the theme song to my childhood. I put on my own puppet shows and dreamed of someday inventing characters as memorable as Grover, Kermit or Fozzie Bear — and, hopefully, as real.
The documentary "Muppet Guys Talking: Secrets Behind the Show the Whole World Watched," now available to stream, reveals some of the Muppet mojo that inspired me and countless others. Fans get a peek behind the scenes or, rather, a peek up the sleeves of the performers who brought these iconic characters to life.
"Muppet Guys Talking" takes the form of a 2012 reunion of five long-time, original Muppet performers: Bill Barretta (Pepe the King Prawn, Big Mean Carl); Fran Brill (Prairie Dawn, Zoe, Little Bird); Dave Goelz (The Great Gonzo, Dr. Bunsen Honeydew, Zoot); Jerry Nelson (Count von Count, Mr. Snuffleupagus, Lew Zealand, Sgt. Floyd Pepper, Robin the Frog); and Frank Oz (Miss Piggy, Fozzie, Cookie Monster, Grover, Animal).
Aside from the late Muppet founder Jim Henson, Frank Oz is probably the best-known performer. (His most famous character, curiously, is the non-Muppet Yoda from the Star Wars movies.) Oz serves as the film's director and de facto on-camera interviewer. He leads his colleagues through a wide-ranging conversation, distilled here to an hour or so, later intercut with one-on-one interviews of the individual performers and clips from "The Muppet Show," "Fraggle Rock," "Sesame Street," various Muppet movies and Henson's early TV work.
Insights abound. The performers discuss misperceptions about the Muppets — a common one being that many assume voices are added later, rather than performed live by the puppeteers. They share approaches to developing their characters. For Goelz, his key is to find a "flaw in myself," like being a "loser," and "isolate and amplify it, and try to make it lovable." Voila, Gonzo. Or take Oz's take on the most famous fictional rock drummer of all time, Animal: "I see him as five words: drums, sleep, food, sex and pain. That's Animal. He goes out in the middle of the night and you don't know where he goes and you don't want to ask."
Being given the freedom to become a stuck-up Pig in Space, or a fiery, diminutive King Prawn gives performers a "release," says Barretta. "The character doesn't care what anyone thinks, so you feel safe to let it go." Or, as Fran Brill puts it, "You feel it's safe to be stupid."
For Muppet nerds, "Muppet Guys Talking" dishes more than enough anecdotes from the production trenches. Performing is intimate work -- what Oz calls "nose and armpit close." As the interviewees talk and demonstrate, superimposed digital drawings illustrate some of their tricks. For example, I never knew that operating Ernie takes two puppeteers. Remember, these were cruder days before digital effects. Every set was real, and inside every puppet was a real arm (or an entire person), trying to fool the audience it was a piano-playing dog or long-suffering lab assistant.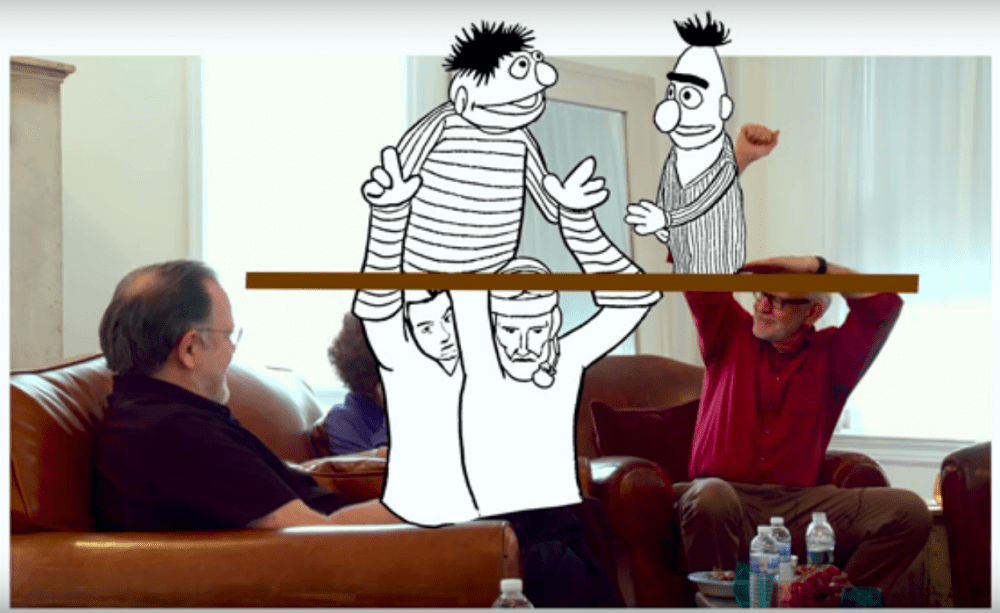 We hear of practical jokes, and dangerous stunts involving arrows, explosives and near bodily-injury. To shoot "The Muppet Movie" scene of Kermit playing the banjo while sitting on a log in his swamp, we learn Henson was submerged for hours at a time in a custom-built container at the bottom of a pool. As the sole female performer in the confab, Brill reveals a taste of the off-color humor that crept into off-camera high jinks. On "Sesame Street," Cookie Monster (played by Oz) would look up the skirt of her sweet and innocent Prairie Dawn character. As Brill puts it, "You can't really be one of the guys." #MeTooMuppets?
Given that 73-year-old Oz is accomplished filmmaker in his own right — he's directed more than a dozen features, including "Little Shop of Horrors," "Dirty Rotten Scoundrels" and "Bowfinger," and co-directed, with Henson, "The Dark Crystal" — you'd expect a more polished product. But the quality of this multi-camera interview shoot, staged in someone's apartment, feels shaky. In nearly every shot, crew and other cameras hover in the background. But perhaps the improvisational, slightly ramshackle look and feel of "Muppet Guys Talking" is in keeping with the shoestring production values of the Muppets themselves. Born in an age before CGI, Henson's puppets always pulled off a pretty wobbly illusion: some fuzzy fabric, a foam rubber nose and pingpong ball eyes were enough to conjure a three-dimensional being with desires, foibles and feelings. It worked and it was funny, Oz says, because a character like his Miss Piggy "covers all the pain."
As "Muppet Guys Talking" makes apparent, there's one common pain the puppeteers still try to cover: the loss of Henson. The troupe's spiritual leader, who died unexpectedly in 1990, was the man behind Kermit, Ernie, the Swedish Chef, Rowlf the Dog, Dr. Teeth, Fraggle and other characters. "I miss the sense of play that comes from a company owned by a person," says Goelz, in what feels like a jab at Disney, which snapped up the Muppet franchise in 2004. "You just felt you could be as stupid as you wanted to be, or as lousy," says Brill, "and there would be no incrimination."
As much as "Muppet Guys Talking" provides insights into decades of Muppet methodology, it's also a gushing tribute to the quiet, self-effacing Henson who is described as a workaholic and a "harvester of people" who took pleasure in the performances of his fellow collaborators and created a loving culture of collaboration. Henson's specter haunts this entire film.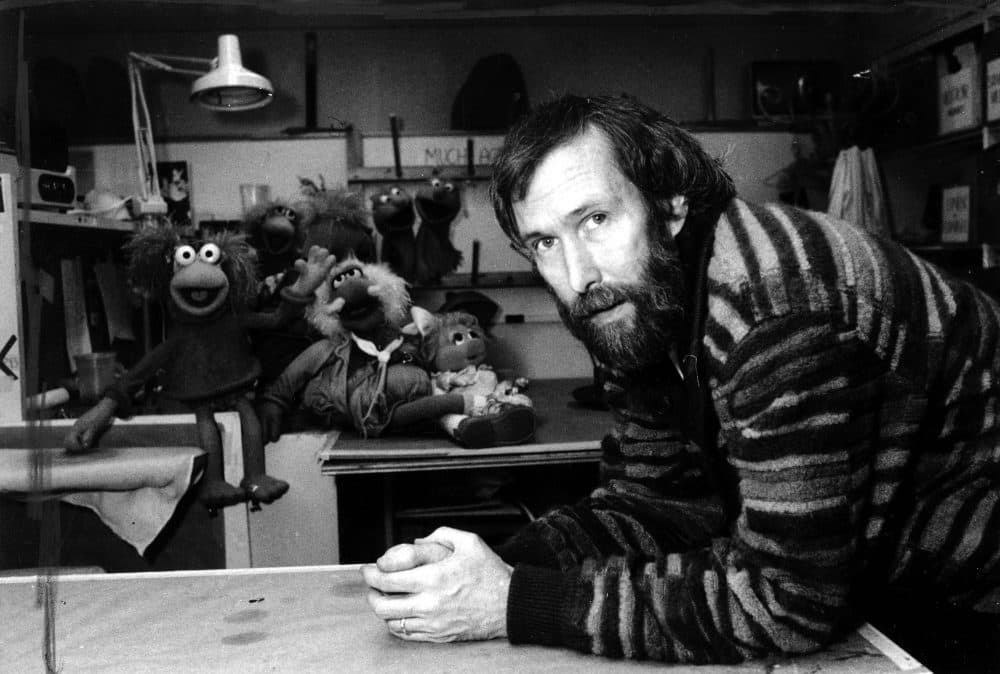 In what was, for me, one of the film's most poignant observations, Jerry Nelson (Mr. Snuffleupagus) nails the core of the Muppets' appeal. "There are bears, and frogs and chickens and pigs, hanging out together," Nelson says. "A lot of people who feel disenfranchised in life feel accepted in that Muppet world." Kids who are shunned or feel different find themselves welcome in the motley, misfit, multi-species mosh-pit that was the Muppets. (Sadly, Nelson passed away in 2012, shortly after filming this get-together.)
As a film, "Muppet Guys Talking" may be a bit rough around the edges. But so were the Muppets. They were the ultimate outcome of the '60s and '70s: irreverent, iconoclastic and subversive. In that spirit, you won't find "Muppet Guys Talking" streaming on Netflix, Hulu or Amazon — only at muppetguystalking.com (for $9.97). Still trying to buck the system, after all these years.
More than creating entertainment and silly kids stuff, Oz says, "Jim wanted to make a better world." The film reminds us Henson was unapologetically sentimental. Who can forget Henson, as Kermit, singing "The Rainbow Connection" or "Bein' Green"? "He took a chance on sweetness," Oz says. "That's a hard thing to take a chance on. You could be laughed at. He didn't care."
Toward the end of "Muppet Guys Talking," Dave Goelz (Gonzo) is asked, "What is the nobility behind your work?" His reply: "It's folly, human folly. It's celebrating the degree to which we're all lost." In watching the Muppets, we are found -- in a bear who is a terrible comedian but never gives up. In a headstrong pig who can't sing but nonetheless, persists. In a frog who believes there must be others like him, fellow lovers and dreamers, foolish enough to follow rainbows to find out "what's on the other side."
Some of us did.
La da da di da da dum da duh da da dum di da ohhh.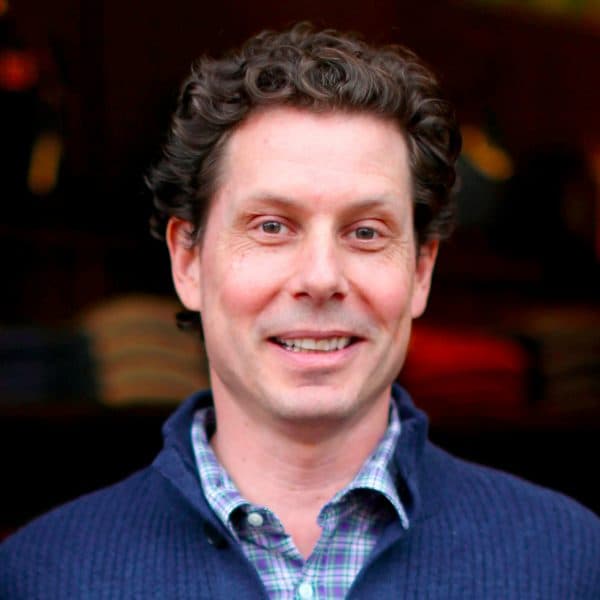 Ethan Gilsdorf Contributor
Ethan Gilsdorf is a writer, critic and author of "Fantasy Freaks and Gaming Geeks."