Lyric Stage Company Slices Through The Fog Of O'Neill's 'Anna Christie'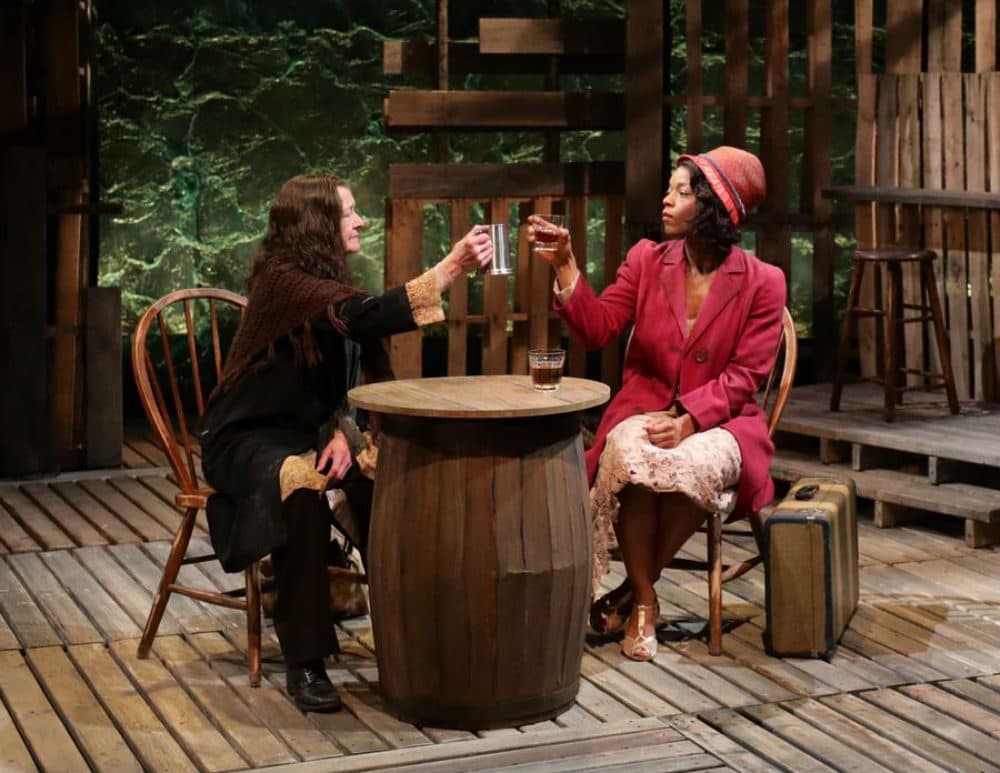 This article is more than 3 years old.
Following the April 15 performance of "Anna Christie," the Lyric Stage Company of Boston will host a panel discussion entitled "Feminist or Misogynist: Eugene O'Neill and 'Anna Christie.' " That, as a certain procrastinating Dane would say, is the question.
It's a conundrum on which Scott Edmiston's crackling production of the 1922 Pulitzer Prize winner (which continues through May 6) comes down fiercely. The director's juggernaut adaptation of the arguably cumbersome script excises several minor characters, some of the period slang and dialect that makes Swedish-accented English sound like a speech impediment. But his treatment of the title character, a young woman who radiates "you don't own me" despite a degrading past, is compassionate and even admiring. It helps that the men who seek to possess her are passionate lunkheads.
I don't know whether you could call the father of American drama a feminist; you'd have to poll his wives on that. And he certainly suffered from a Madonna/whore fixation (see "A Moon for the Misbegotten"). But he understood the power of women— and the cruel economics that more openly governed and suborned them in his era than today. Not only in "Anna Christie" but also at the periphery of other plays, his portraits of prostitutes are sympathetic. He saw them not as wanton women but as (in the words of O'Neill biographers Arthur and Barbara Gelb) "children of fate." And fate figures big in "Anna Christie" — where it goes by the name of "that ole devil sea."
Chris Christopherson (named for a real, sea-spooked onetime roommate of O'Neill's) is an old salt obsessed with the ocean as an evil spirit overwhelming the best intentions of those who succumb to its call. As is well known, O'Neill spent a few formative years as a sailor, an experience filtered into early works such as "Bound East for Cardiff" and poetically recapitulated by Edmund in "Long Day's Journey into Night."
Years ago, when Chris was away on serial voyages, his wife left him, taking their young daughter to live with relatives in Minnesota. When the wife died, the daughter, Anna, stayed on as a "poor relation" since her father failed to claim her — protecting her, as he rationalized, from the roiling, aforementioned devil. Now she has turned up, ill, exhausted and looking for nurture, on the rough docks of New York, where "old Chris" helms a coal barge. What the old man doesn't know is that his daughter has been mistreated and sexually demeaned, first by the exploitive relatives and then by the men who patronized the whorehouse where, resentfully if unflinchingly, she earned her living.
Chris is thrilled to have this instant daughter — and utterly averse when she falls for a muscular stoker washed onto the barge in the wake of a storm (a tempest suggested here by swaying, jangling lanterns). At the Lyric, as O'Neill specifies, the stoker is Irish. But Chris and Anna are not Swedish immigrants but African Americans, powerfully acted by a grizzled Johnny Lee Davenport and a tough, radiant Lindsey McWhorter.
The only other significant character is Chris' thirsty, crusty live-in lady friend, Marthy, who scrams once Anna comes to live with her father on the barge (which then makes its way to Provincetown and Boston). Succinctly described by Anna as "me 40 years from now," Marthy is frank, pragmatic and refreshingly given to a single standard regarding gender responsibility. Since she's played at the Lyric with cackling candor and not a shred of vanity by the excellent Nancy E. Carroll, you hate to see the character disappear into the piped-in fog after the first of the play's four terse acts.
Teetering at the edge of melodrama but saved by what O'Neill, in "Long Day's Journey," coins "the native eloquence of us fog people," "Anna Christie" is a tug-of-war between Chris and the brute, adoring stoker, Mat Burke, for possession of Anna. Meanwhile, she struggles to achieve full ownership of herself. Sure, "Anna Christie" is somewhat clunky and arcane. But viewed almost 100 years after it was written, in the light of #MeToo, the play, with its seeds of O'Neill's late, great works, seems positively prescient. In other words: Agency, thy name is Anna.
Of course, O'Neill's monumental reputation hinges on masterpieces written in the 1940s: "The Iceman Cometh," "A Moon for the Misbegotten" and "Long Day's Journey into Night." But "Anna Christie" has had its noteworthy treatments, from Greta Garbo's first "talkie" to the 1977 José Quintero revival that starred Liv Ullmann to the 1993 Broadway outing built on the combined sizzle of Liam Neeson and Natasha Richardson. The play was even made into a 1957 musical called "New Girl in Town"!
This, however, is the first revival I can remember seeing in Boston. And Edmiston's staging — soaked in cheap booze and set against a Janie E. Howland-designed backdrop of barrels, planking and a stolid sea that rises to an eerie gleam — is strong and spare, if inevitably infected with a few risible histrionics. To escape that, I imagine, a production would have to be almost operatic, and this one is furiously emotional but intimate.
The director fills the play with tense, unspoken showdowns, some of which are as effective as the playwright's more dramatic ones. Here some of the latter are over the top without going for larger-than-life broke. In particular, in O'Neill's second act, which finds sea-battered Mat Burke flung onto the barge prone, ripped and wet, actor Dan Whelton overdoes the lurching, dripping, suddenly smitten stoker (who could nonetheless hold his own against Stanley Kowalski in bellowing his inamorata's name). Once the character dries off, returning wrapped in braggadocio and a roughhewn suit to court and then savagely repudiate Anna, Whelton's performance becomes both touching and intense. The laughs evoked in the last act come not from Mat's wrongheaded earnestness and pain but from the absurdity of his sexist demands.
Davenport, as the formidable but oft-bewildered Chris, is as unsteady on his feet as the character is in his thinking. He's always rocking, whether due to booze, the barge or a combination of the two. It's a fine, rumbling performance by a fine actor who almost knocks the silliness out of all that harped-on sea-deviltry stuff.
But the lyrical meat of the play, encapsulating O'Neill's oft-repeated theme of redemption, falls to McWhorter, whose Anna expressively articulates feeling somehow cleansed by fog and sea. From the get-go, McWhorter sends mixed, sophisticated signals: staunch, tender and seductive, whether as embittered floozy or laundered soul, she is clearly her own mistress. O'Neill may not have been exemplary in his relations with women (including his daughter, whom he disowned). But as "Anna Christie" proves, he was no misogynist.
---
The Lyric Stage Company's production of "Anna Christie" continues through May 6.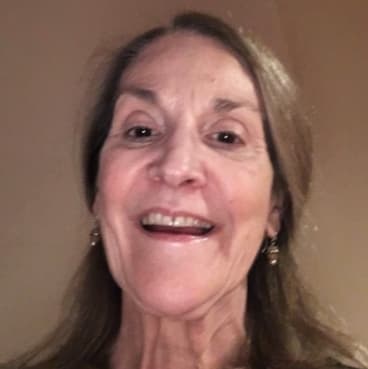 Carolyn Clay Theater Critic
Carolyn Clay, a theater critic for The ARTery, was for many years theater editor and chief drama critic for the Boston Phoenix.