5 Things To Do This Weekend, From Bluegrass To Boston Marathon History
This article is more than 3 years old.
Bluegrass music! A lady Sherlock Holmes! Brutalist architecture! This week's picks are especially in my wheelhouse. I hope you enjoy them as much as I do.
'Down Home Up Here' Bluegrass Festival | Saturday, April 14 and Sunday, April 15 | Club Passim, Cambridge
Kentucky may be the birthplace of bluegrass but Boston is its home away from home. Banjo pickin' and high-lonesome harmonies have been hot here for decades and the the local scene is only growing. With 13 hours of string band music, plus daytime workshops, Club Passim's "Down Home Up Here" aims to celebrate that scene, which includes Boston-based bluegrass phenoms like the fiddler Julian Pinelli, featured below.
---
'Artists Take Action!' | Through June 10 | Davis Museum, Wellesley
In our current era of protest, activist art is on the rise, and museums have started to take notice. A new exhibition at the Davis Museum at Wellesley College takes stock of two centuries of artist protest, from Francisco Goya's 18th century antiwar prints to AIDS awareness Act Up fliers to Occupy Wall Street posters. (Read Pamela Reynolds' feature.)
---
'Miss Holmes' | Through April 22 | Greater Boston Stage Company, Stoneham
In a cultural landscape teeming with Sherlock Holmes reboots, reimaginings and ripoffs, it's a wonder anyone manages to come up with any fresh takes on the material. Or maybe it's a wonder that more people haven't plundered what seems to me to be the richest, most obvious Sherlock riff — a simple gender reversal. Whatever the case, Stoneham's Greater Boston Stage Company explores this fertile ground with wit and insight in their production of Christopher M. Walsh's 2016 play "Miss Holmes." (Read Kilian Meloy's review.)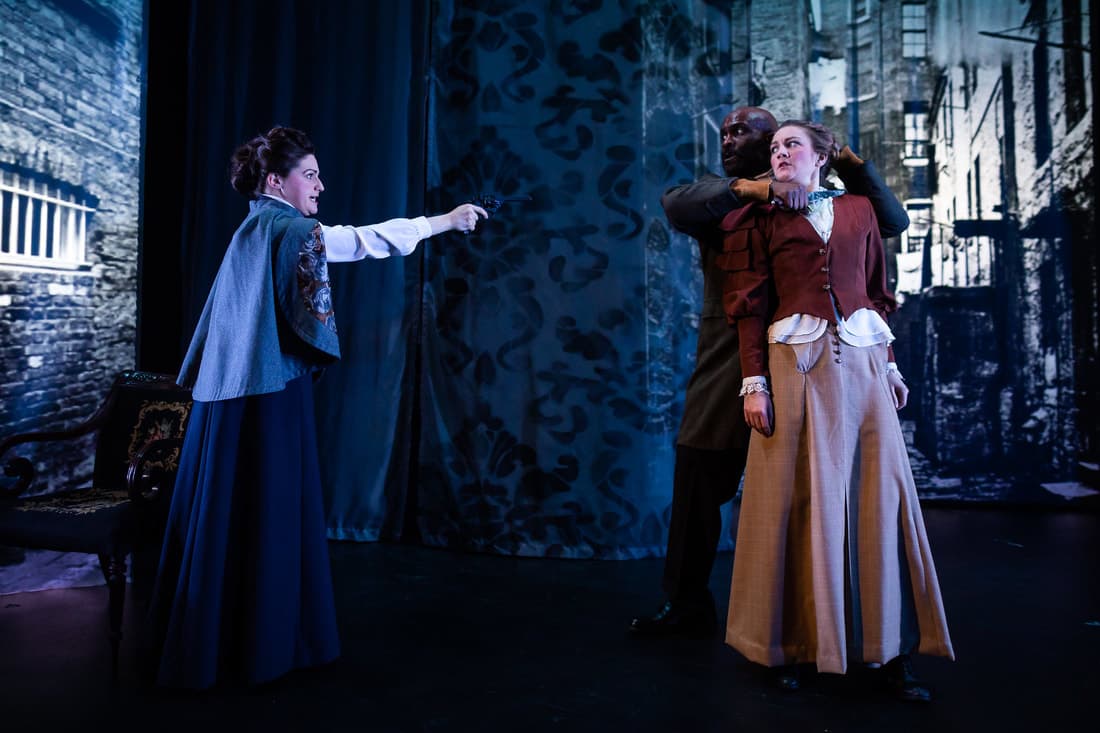 ---
'A Long-Distance Relationship' | Through May 5 | Attleboro Arts Museum
"A Long-Distance Relationship" explores the storied history of the Boston Marathon through art and objects: paintings, of course, but also items like racing wheelchairs and sneakers from the memorial that sprung up in the aftermath of the 2013 bombing. The exhibition, which is viewable by appointment only, marks the fifth anniversary since the attack.
---
'Brutal Destruction' | April 12 - May 3 | pinkcomma gallery
In the decades since so-called "brutalist" architecture thrived in the mid-1900s, the name has become synonymous with "ugly," and the movement's grand concrete structures have fallen out of favor. (Boston City Hall, anyone?) A new exhibit by the design firm over,under examines the ongoing destruction of these historic buildings and seeks to rescue the flawed-but-optimistic architectural philosophy from its unfavorable reputation. (Check out former ARTery reporter Greg Cook's "Brutal Destruction" feature in his online magazine Wonderland.)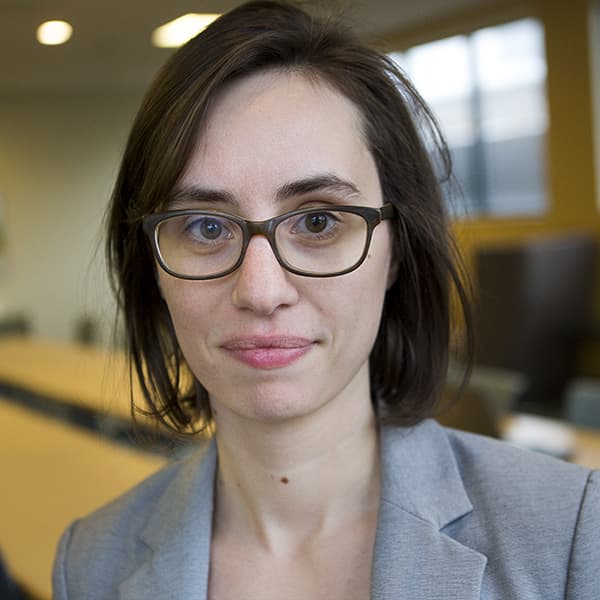 Amelia Mason Arts And Culture Reporter
Amelia Mason is an arts and culture reporter and critic for The ARTery, WBUR's arts and culture team. She covers everything from fine art to television to the inner workings of the Boston music scene.