In Search Of A 'Beautiful Life,' Learning More About Aestheticism In Newport
06:45
Play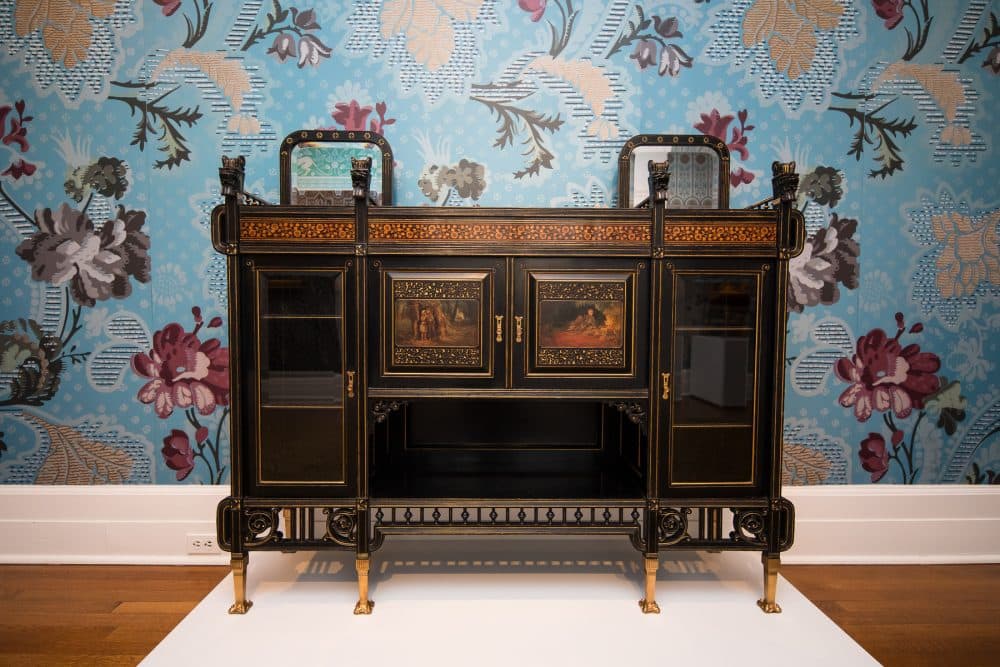 This article is more than 2 years old.
If you're looking for some inspiration this spring in your outlook on life, consider taking some advice from the mid-19th century philosophers of the intellectual and art movement known as aestheticism.
At Newport, Rhode Island's Rosecliff Mansion — one of the summer cottages of the industrialists of the 1800s — a new exhibit called "Bohemian Beauty: The Aesthetic Movement and Oscar Wilde's Newport," which runs until Nov. 4, could offer some instructions along those lines.
Curator Ashley Householder is with the Preservation Society of Newport County, which operates Rosecliff and the other Newport mansions.
"Their philosophy was if you surround yourself with beautiful things, you'll lead a more beautiful life," Householder said of the minds behind the aesthetic movement.
The movement began, Householder said, with a group of painters, poets and thinkers in England who were interested in "pure beauty."
And true to its name and origins, "Bohemian Beauty" surrounds visitors with all sorts of beautiful objects, like floral wallpaper and elaborately carved and inlaid furniture, which displays fine painted vases and china. There are also beautiful dresses, gowns and jewelry.
If the aesthetic movement had a celebrity spokesman, it would be Oscar Wilde, the Irish poet and playwright.
Wilde went on a speaking tour across the United States in the late 1800s, promoting the ideas of pure beauty and creating art for art's sake.
His message was well-received in many places, like New York and Newport's high society. But Boston was a slightly different story.
In 1882, when Wilde was scheduled to speak at the Boston Music Hall, a group of Harvard students showed up just to mock him.
"They purposely came in late, they strolled down the middle aisle of the music hall carrying sunflowers — which was a trademark flower of the aesthetic movement — along with a lily in an effort to embarrass him," Householder said.
"But he knew about their arrival and changed up his costume, and was wearing a proper evening suit to really kind of stand out as an adult in this crowd of adolescence."
Many thought Wilde's message and his movement were a waste of time — or, as The Boston Globe said at the time, utterly useless.
Others worried about what obsessing over beautiful things can do to one's life, a concern demonstrated by — of all things — a teapot at the Rosecliff exhibit.
The teapot is double-sided. One side shows a male form sporting a sunflower, and the opposite side shows a female form sporting a lily — the two trademark flowers of the aesthetic movement.
"The whole satire of this piece is to poke fun at the fact that this couple has lived up to the tenets of the aesthetic movement to such a high degree that they've literally turned into their china," Householder said.
It should be noted that Wilde himself did obsess over his china. ("I find it harder and harder every day to live up to my china," he wrote.)
No wonder, then, that the aesthetic movement was just a moment in history, lasting for only a couple of decades.
Artistically, it was replaced by the arts and crafts movement, which was centered on promoting hand-crafted art in response to an industrial age of mass production.
But some say the hand of aestheticism was at work beyond the death of the movement itself — in van Gogh's sunflowers, in the work of Salvador Dali and even in the music of David Bowie.
"In reading a lot of Wilde's comments about how he found Americans at that time in 1882, he would talk about seeing them on trains, and seeing them going into the city commuting to their jobs, and how exhausted they looked," Householder said. "I think that's as relevant today."
Maybe, then, we should all take a little time today and find something beautiful to look at and consider.
This article was originally published on May 04, 2018.
This segment aired on May 4, 2018.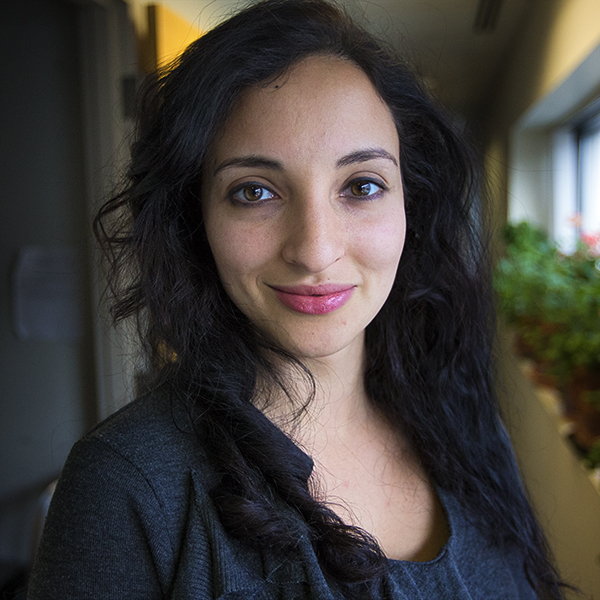 Yasmin Amer Producer, Kind World
Yasmin Amer is a producer and reporter for WBUR's Kind World podcast.