English Rock Band Editors Hone Their Intimate But Impactful Sounds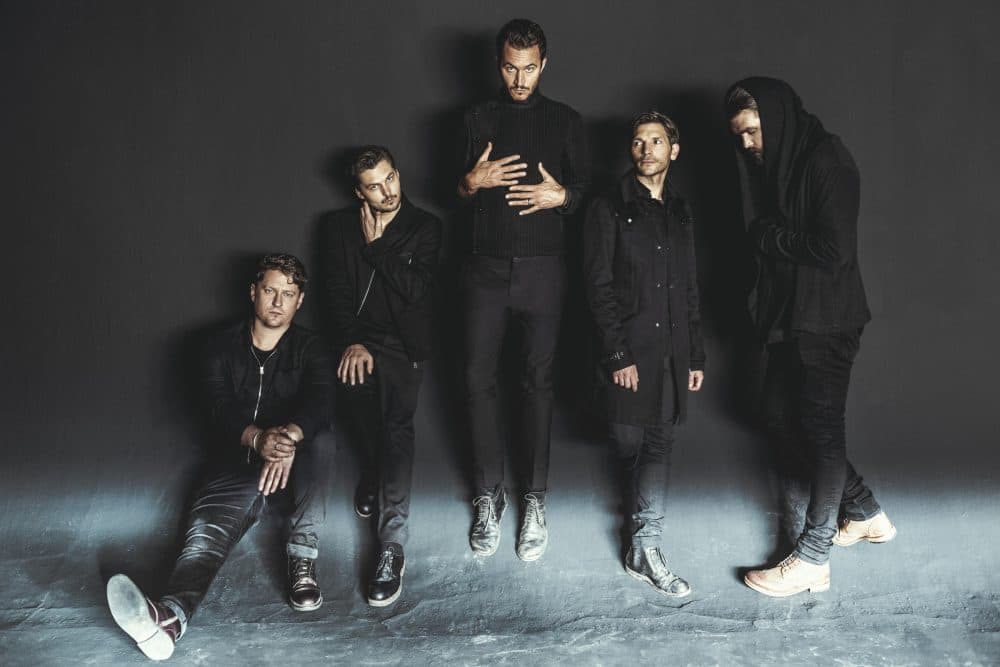 This article is more than 2 years old.
Russell Leetch, bassist-synthesist for Editors, has done a little math. The band, which formed in 2002 in Birmingham, England, has recorded six albums and has done "over 1,100 shows, so that's more than three years of our lives actually playing."
That kind of road work can take a toll on a band's psyche and health. "Now," Leetch continues, "we've curbed the amount of time we spend on the road. It will only be three weeks, maximum. People have family, lives, kids. You have to live a little bit as well."
Not much of that touring, however, has been in North America. In fact, Editors' gig at the Paradise in Boston on Wednesday, May 16, is the next-to-last of their eight-date U.S. jaunt, and their first U.S. tour in eight years.
In their homeland, each of their albums has gone top 10. They play 3,000 to 5,000 capacity halls and in March, they sold out a 17,000-seat arena in Amsterdam. It makes some sense: Editors' sound is intimate and emotional, but also expansive and impactful, not unlike Depeche Mode, U2 or Arcade Fire. But in the U.S., Editors have a lower profile and are more on the margins of popular taste.
Editors were hoping to make a mark stateside in 2016, going out to support their 2015 "In Dream" album, but singer-guitarist-pianist Tom Smith became seriously sick and that forced cancellation of the tour and knocked Editors out of the game for a spell.
---
Here's a song from that album:
---
Two and a half years later, they released "Violence," which they're now on tour with. "It just took a while to come together," says Leetch, on the phone from a dressing room in San Francisco. "We toured 'In Dream' for about a year and then Tom got ill and we couldn't come to the U.S. It was a virus. It didn't leave his body for a long time and he couldn't perform. It was bit draining."
While Smith was recovering at home, he spent a month writing songs, later calling in the band in to start work on the songs which would become "Violence." "We started making a record and it took a bit of time to find its feet and to find its sound," Leetch says.
They winnowed Smith's 15 songs down to nine. "We spent a long time in a studio on an Oxford farm just working on songs for six months kind of non-stop and we spent a year making the album. We were in no rush. We just wanted it to be good and that's what we always strive to do."
Smith and Leetch are the remaining co-founders of Editors. Drummer Edward Lay joined early on, in 2003, prior to recording their 2005 debut album, "The Back Room." Lead guitarist Chris Urbanowicz left in 2012, replaced by Justin Lockley, the same year they added keyboardist-synthesist Elliott Williams.
For "Violence," the writing and recording process went, as usual, with Smith bringing his lyrics and music ideas to the band. "It's the initial course," he says. "They're always Tom's lyrics and he gives the songs out to us and we think about them. We get into a room and we start programming, writing riffs, messing around with the chords, structures or verses and then the songwriting comes to life."
Smith may be the main man, but composition is a group effort. "I guess that's what being in a band is all about," Leetch says.
Creative conflict is "some of it," Leetch continues. "You know that some songs that could be Editors songs [as they are] and other ones need a drastic makeover. There's never really anything that we do that we really don't like. It's more about taking this bit that we can progress with."
Smith told music website Drowned in Sound that "Violence" was "as brutal as we've ever been," adding that "lyrically the songs feel like they are set in the world we live today. They seem to go back to this idea of human connection and people coming together as an escape. An escape from the world we live in right now. I felt that was a theme and the violence we live in there. … Even the way we are bombarded with the news is violent in itself. This theme was repeating. It alludes to the record sonically."
In the title track, Smith sings, "Baby, we're nothing but violence/ Desperate, so desperate and fearless/ Mess me around 'til my heart breaks/I just need to feel it."
Leetch says he and his other bandmates stay away giving input on lyrics. "I don't think it matters for us," he says, "because I think everyone knows that it's Tom's words."
Some of the "brutality" evident in Editors circa 2018 comes from the production work of Benjamin John Power (aka Blanck Mass), co-founder of the electronic band F--- Buttons. "When we heard his 'World Eater' album," Leetch says, "we were really impressed with the programming and a really hard, driven electronic/guitar sound he had, so we asked him to have a go on our songs.
"He had a definite idea of what he wanted the band to sound like and some of it was too far removed from what Editors is — it was totally programmed and it was too much — and we had to reign it in. [Frightened Rabbits producer] Leo Abrahams joined the sessions and he mixed the demos we'd done in Oxford with the Blanck Mass versions and the recording sessions we did with him. 'Violence' is a mix of all three. It took a while to get to that."
Songs on the album range from soft meditations and near-operatic forays to squalling, harder-edged dissonance. Its inhabitants may be screaming and kicking in defiance and rage, but they're searching for atonement or something better. Back in 2005, London Times critic Pete Paphides called Editors' songs "elliptical paeans to the human condition" and that still holds up. While Editors music is dark in places, it's not depressingly so.
For "Violence," Editors re-worked the aching lament "No Sound but the Wind" -- first heard in 2010's "The Twilight Saga: New Moon."
---
Here's Editors performing "No Sound but the Wind" live in Barcelona:
---
When a stranger -- say an Uber driver, driving Leetch to the airport -- finds out he's in a band and asks what they sound like, Leetch will say, "'We're between REM and Depeche Mode.' We're not, really. It sounds a bit baffling, but that's the closest I could get to it — it's weird because you kind of have to mention other people. We've been more obsessed with synthesizers and Elliott brings a lot of keyboard sounds to Editors now. We pushed that to the forefront, even though there's still a lot of guitar in the mix."
There's a bit more of a dance element, too. "I think it's just the way that we follow the electronic [drum] kits with real [drum] kits. We're in our mid-30s now, so we've just slowed down," he says, with a laugh. "We can't play as fast as we did when we were in our 20s. We lack the urgency."
Leetch says that Editors invariably are lumped in with other "dark" artists on Spotify playlists, but really has no complaints. "I guess we're put into that bracket and that's fine," he says, cheerfully owning up to being tagged a miserablist. "I sometimes think there's more soul in a sadder song. It relates to people more and we're quite happy doing that."
In a short-attention span world, Editors are not afraid to go long at times, venturing into what might be called neo-prog rock. "Tom doesn't over-write -- that makes it sound bad -- but he always lets things breathe and let the chords go 'round a lot," says Leetch. "Some people don't like that, but I think repetition is soothing. Why rush to get to that point? The hypnosis of it is something that I've liked about our songs. When its seven or eight minutes of 'Marching Orders' most people really get into it."
Editors have been playing one hour and 45 minute sets, doing nearly everything from "Violence" and another dozen songs from their catalog.
"We're only playing a few songs off the first album," says Leetch. "We don't dismiss anything, but we've got so much to cover. The response has been good so far. It feels nice to be back in America."
Despite a long absence from touring the U.S., the country is not that foreign a land to Editors. "I spent five years in New York when Obama was in power," Leetch says. "I like America a lot, although you have a strange person in the White House at the moment."
---
Editors play at the Paradise in Boston on Wednesday, May 16.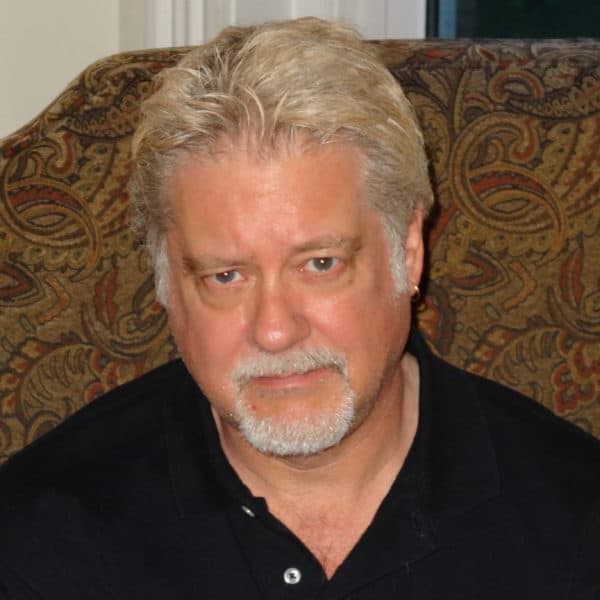 Jim Sullivan Music Writer
Jim Sullivan writes about rock 'n' roll and other music for The ARTery.