In World Premiere At Gloucester Stage, Dickens' 'Madame Defarge' Knits Herself A New Persona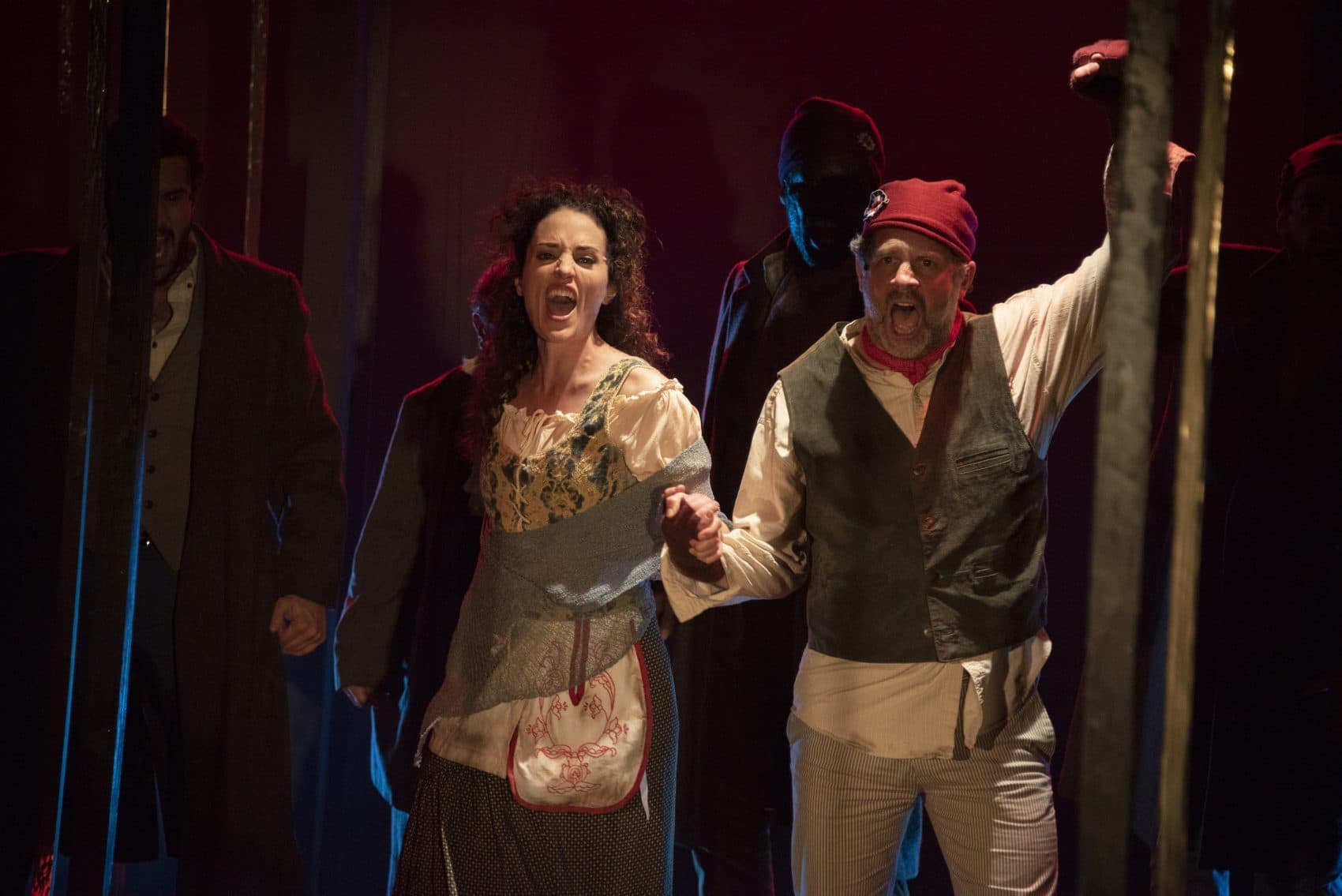 This article is more than 2 years old.
You remember Madame Defarge, the beautiful, impassioned and tragically obsessive heroine of Charles Dickens' 1859 novel "A Tale of Two Cities"? Nope, I didn't think so — Dickens' depiction of the cold-blooded Saint-Antoine wine-shop proprietress coding death sentences into her knitting is, though not entirely unsympathetic, grimmer. Nor does Dickens let us learn the backstory that turned the distaff half of the revolutionist Defarges so ruthless until near the end of the book, when it's way too late to warm to her.
In "Madame Defarge," a new musical having its world premiere at Gloucester Stage Company (through June 2), composer, lyricist and librettist Wendy Kesselman sets out to give Dickens' wronged but vengeful villainess a makeover, turning her into a fervid woman consumed by "longing," both sexual and vindictive. And it just might work if the show were as good as Jennifer Ellis, who brings fire, anguish and a lush soprano to the role.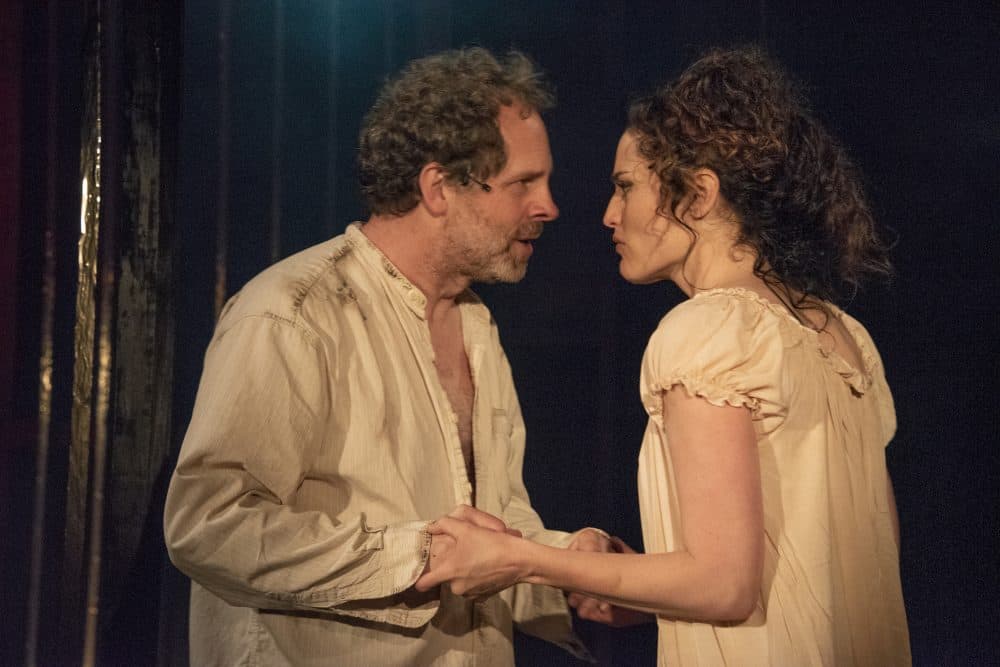 "A Tale of Two Cities" has been turned into at least five films and a mini-series. This is not even its first outing as a musical: Jill Santoriello penned one that played Broadway, briefly, in 2008. Kesselman's, however, is more of a chamber piece in the manner of "The Black Monk," the award-winning writer's 2008 quasi-operatic appropriation of a Chekhov short story. (Kesselman is also the author of the Tony-nominated 1997 adaptation of "The Diary of Anne Frank," among other works.)
But Dickens' 45-chapter account of nobleman Charles Darnay's quest to end the abuses of the French aristocracy from which he's sprung and his subsequent involvement with dissolute look-alike Sydney Carton, the family of Bastille-broken Doctor Manette, and the revolution-plotting Defarges, is anything but a short story. And frankly, it's hard to imagine that anyone unfamiliar with "A Tale of Two Cities" will be able to follow "Madame Defarge," which comes off like a bare-bones "Les Misérables" — complete with a gutsy child standing in for the title character's younger self, the hero's daughter and a street urchin singing snappy, sinister praises of La Guillotine.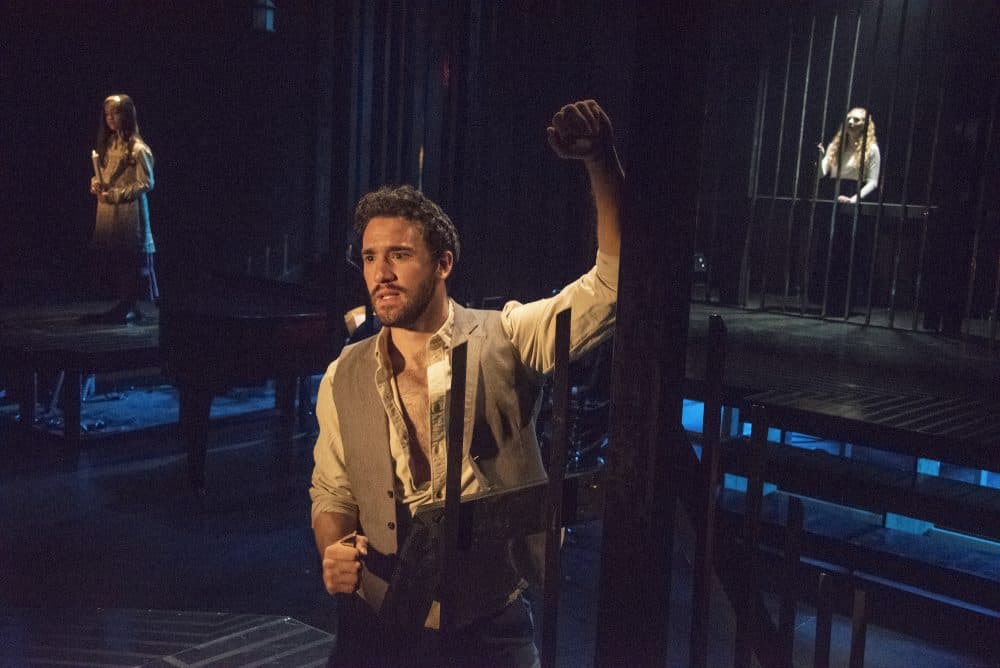 Perhaps echoes of that blockbuster, set during a later French revolution and based on a similarly famous novel by Victor Hugo, are inevitable. But too many of Kesselman's songs for the show seem like echoes, whether of "Les Mis" or "The Threepenny Opera" or even "La Cage aux Folles." Rendered by an onstage trio of piano, cello and clarinet, in musical arrangements by Christopher Berg, the score is propulsive, much of it more rhythmic than tuneful. It does move the story forward, and it provides an outlet for the show's more emotive, sympathetic Madame Defarge and her besotted husband, Ernest.
There are also a couple of pretty ballads for Lucie Manette that are nicely sung by aptly "golden-haired" Boston Conservatory at Berklee student Sabrina Koss. But the show's lyrics, except for those borrowed from Dickens' celebrated opening paragraph, are banal (and abounding in knitting motifs). Moreover, much of the dramatic music is strident and, despite the commitment of the performers, makes for a theater piece that, however stripped down and — in James Fluhr's set design — slammed behind bars, is overwrought.
Director Ellie Heyman (director in residence at Joe's Pub at New York's Public Theater) takes a near-operatic approach to the emotion-laden songs (the musical direction is by Mindy Cimini) but a stylized one to the staging, which, ping ponging between France and England, is swirling and atmospheric. Mary Ellen Stebbins' lighting is dramatic, flashing red for revolution, and Zachary Cadman's sound design is likewise climatic, especially when it comes to the whistling, unseen guillotine on which Carton famously pulls a bait and switch — the "far, far better thing I do, than I have ever done."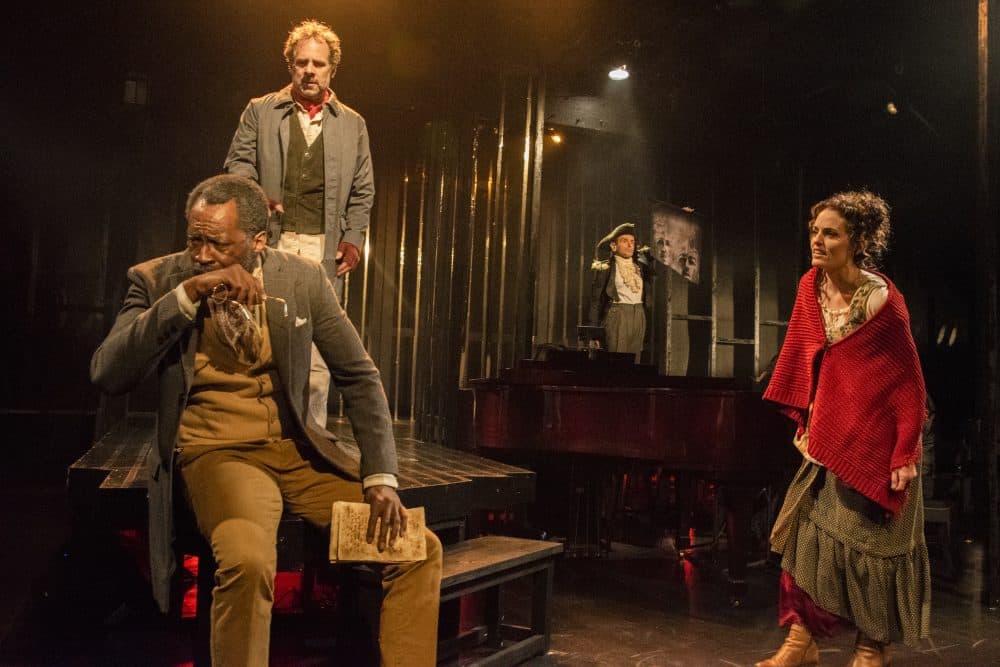 The cast is generally strong and strong-voiced, even fielding in Matthew Amira and Jason Michael Evans a Darnay and Carton who look plausibly alike. Both are fine singers, with Amira on one occasion exhibiting a piercing falsetto. Evans' Carton never comes across as "a man who has lost his soul," but apart from lounging in the audience while slugging from a flask on his first number, the lesser aspects of his character are glossed over.
As Doctor Manette, Rob Karma Robinson brings a nice baritone and credibly shattered physicality to a man grappling to keep hold of his mind by the forceful cobbling of shoes. Broadway veteran Wendy Waring is properly Victorian but also fierce as the underwritten Miss Pross, and she brings sprightly diction to the patter of her number "Hundreds of People." As the villainous Marquis Saint Evrémonde, John Hillner, also a seasoned Broadway actor, carries off his comic number, "Lettre de Cachet," with prancing gusto, but he has been directed to portray the Marquis as not only cruel but also silly.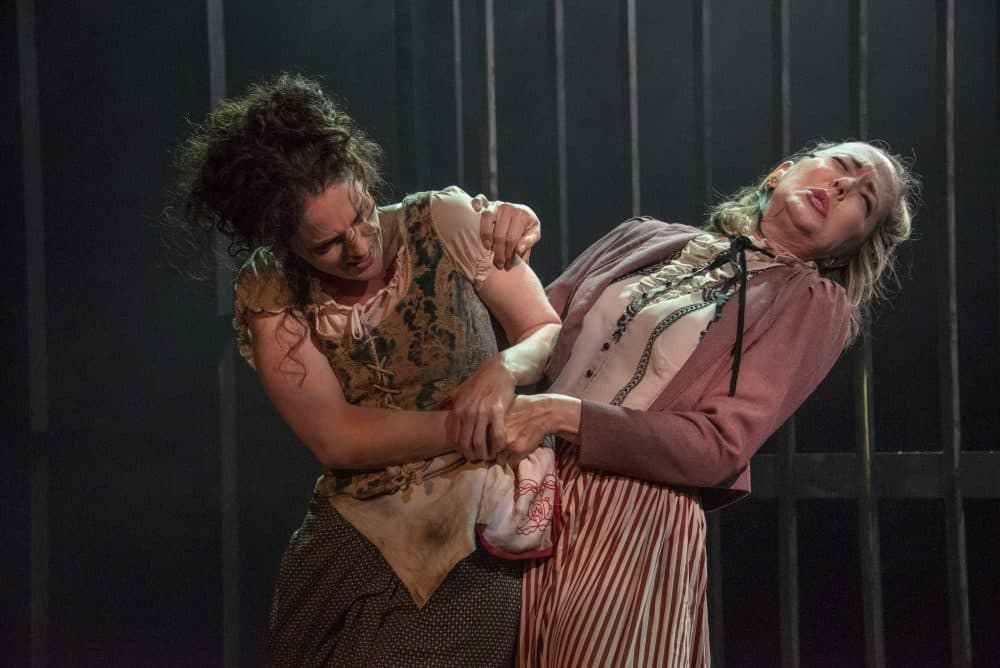 But as the title would suggest, Kesselman is more interested in the Defarges, suffering as much from their shared and separate longings as from poverty and aristo abuse. As Ernest Defarge, Benjamin Evett sings well and conveys as much strangulating passion for the orphaned wife he rescued as for the revolution they're spearheading. The need that he puts into "Wind and Fire," the song in which he tries to convince her that enough is enough — and that he is enough — is touching.
And as Thérèse Defarge, Ellis — fittingly for a character who compares herself to wind and fire — is a force of nature forged by tragic loss. Under different circumstances, she warbles early on, "I'd become a different girl/And throw my arms around the world!" Instead she has become a haunted fanatic. Marie Antoinette wants her to eat cake, but the only meal she craves is vengeance — and for this yearning and fervent Madame Defarge, that is not a dish best eaten cold.
---
Gloucester Stage Company's production of "Madame Defarge" continues through June 2.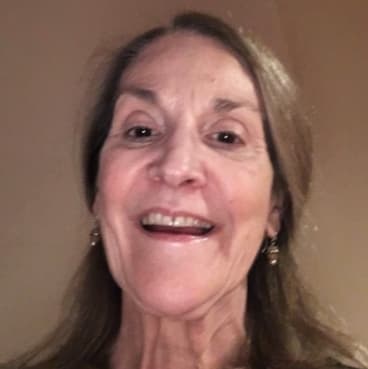 Carolyn Clay Theater Critic
Carolyn Clay, a theater critic for The ARTery, was for many years theater editor and chief drama critic for the Boston Phoenix.