Singer-Songwriter Eric Roberson Wants His Fans To Stop And Take Notice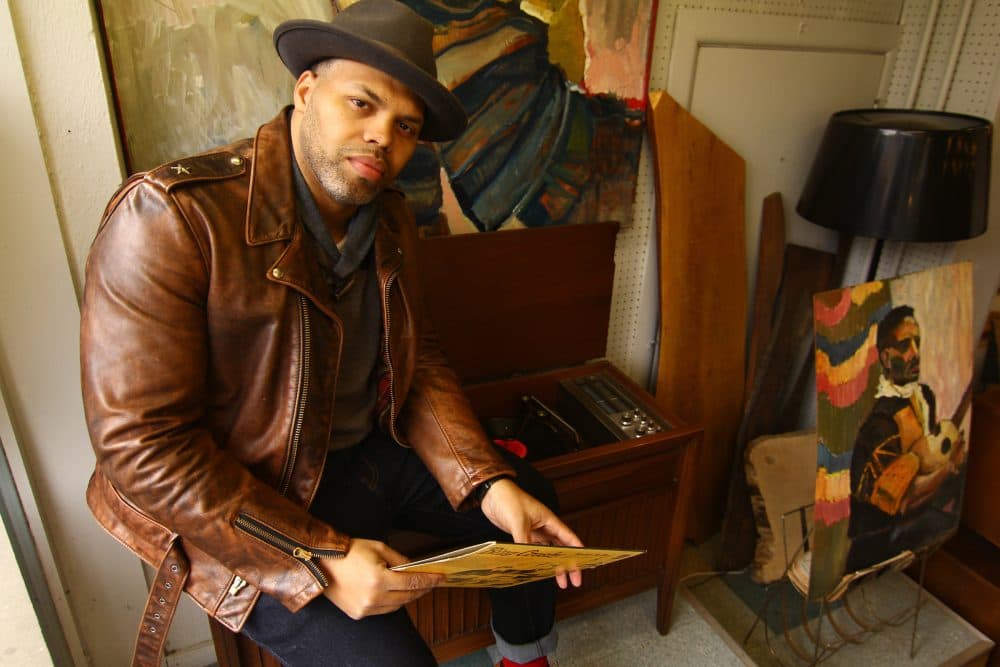 This article is more than 2 years old.
Singer-songwriter Eric Roberson has turned a corner.
The Grammy Award nominee, best known for music that deals with love's complications and splendor, is digging a little deeper.
Whether it's age, experience or fatherhood, Roberson, who is performing in Boston, on Saturday, May 19, is taking a closer look at the world and making listeners pause and take note.
His latest offering is a three EP compilation — "Earth," "Wind" and "Fire," released within months of each other last year — that tackles tough subjects like racism, religion and, of course, relationships.
Roberson says he writes when "he's inspired," and with songs like "Slave Owners," and "Tamir," about the shooting death of 12-year-old Tamir Rice in 2014 by police, racial injustice weighs heavy on his heart.
"When I wrote Tamir, I'm writing it, expecting you to only listen to it one time. But that one time, I am going to do my best to cave in your chest with this story so that you can't be comfortable the next time you see a child being shot and killed by police officers and left to die on the grass," Roberson shares soberly. "Most of my career, I've had the job of helping [to] take things away from you. I help you escape, help you daydream, I help you fantasize. And here's a song where I'm like, 'I don't want you to do that, I want you to be awake, I want this to hurt when you hear it, you know?' "
The pain is sharp, but Roberson doesn't linger in sadness too long. The funky, "Love Her," on "Wind," and the inspirational "Superman," with Glenn Lewis on "Earth," are smooth pivot turns.
The longtime independent artist is a lover of life, of family and of God, who looks at experiences both mundane and momentous as opportunities to capture, to create and to share. He's working on three projects right now, but he's still on the hunt for that je ne se quoi.
"I'm chasing a feeling you know," he says. "I know how to write a song, so now I'm just looking for a spark. When I'm walking through a mall, I'm looking at couples or driving down the street or watching a movie, I'm looking for a spark or something that makes you go, wait a minute, what's that? I'm immediately trying to capture that to song."
And Roberson — who has worked with notable artists such as Phonte of Foreign Exchange, Jill Scott, Musiq Soulchild, Dwele and more — really does look everywhere.
For example, the seed for the hymn-like "Hospital Song," which explores life's fragility and touches on religion, was planted by his father.
"The 'Hospital Song,' that's on the 'Earth' album, came strictly from a conversation with my dad. My dad said, 'A hospital is a box filled with highs and lows,' " Roberson explains quickly. "He said, 'One side is high, one side is low. You're going to find the happiest people and the saddest people all in the same box.' "
After that talk, Roberson says, "How dare I walk in [the hospital] and not take on the responsibility of observing the opportunities that are in there. The millions of songs that are in there."
His acute awareness of everything going on around him is perhaps what makes his music so special. Well, that coupled with his kids' approval of new material.
"They are the A&Rs completely," he laughs. "Now, let me tell you, on that drive to school in the morning, if I put a song on, if they're not moving, you guys don't hear it. They're honest. That song better be hot. If they're not moving, in the middle of the song, they'll be like, 'Hey dad, can you play Childish Gambino?' "
Roberson takes their punches good naturedly, but they aren't the only ones who gave feedback for his latest project. Instead of picking the best songs himself, Roberson asked hundreds of fans to weigh in.
"We have this thing called The Process, and what that is, is there's a group of people that signed on before we started the album, that were going to watch me make the entire album," Roberson shares.
As he worked, several hundred fans got a download of whatever was accomplished that week -- from a little idea he may have worked on, on the piano, to a full-out jam session. Also, fans got a chance to vote on songs.
"When we did the 'Wind' album, for example, I think we recorded 17 songs, and then the people in The Process actually picked the songs that made the album. I removed myself completely from the decision making. ... It was pretty cool," he says.
Roberson was able to tell pretty quickly what worked and what didn't.
"You know if I posted a song at 3 p.m. and the next day people were still talking about it, then you know that song probably has a good chance of making the album. But if cats started talking about the football game or the basketball game, you're like OK, back to the drawing board."
Despite what anyone says though, Roberson knows that his writing, his art, is changing. He still holds tight to his signature soulful sound, but he isn't shy about taking on more.
When talking about "Hospital Song," he says that he "wouldn't have been able to write that song 10 years ago. So, I love the fact that I'm turning a corner in my writing. I can't say that I'm a better writer, or I have more hits than ever. … I think it's just more of that, if I have an idea, I can get that idea out without compromise."
Here's a snippet from Eric Roberson's "Wind" album release concert:
---
Eric Roberson will be performing Saturday, May 19 at 8 p.m. at City Winery.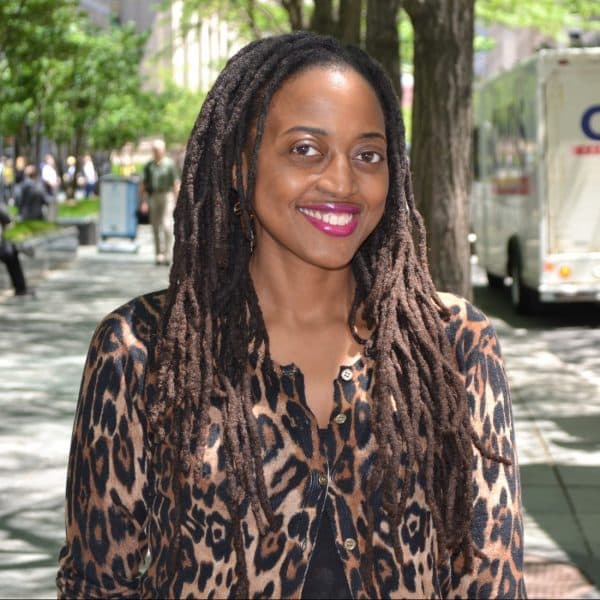 Jacquinn Sinclair Performing Arts Writer
Jacquinn Sinclair is a freelance arts and entertainment writer whose work has appeared in Performer Magazine, The Philadelphia Tribune and Exhale Magazine.