Julie Burros To Leave Post As Boston's Arts And Culture Chief After 3 Years On The Job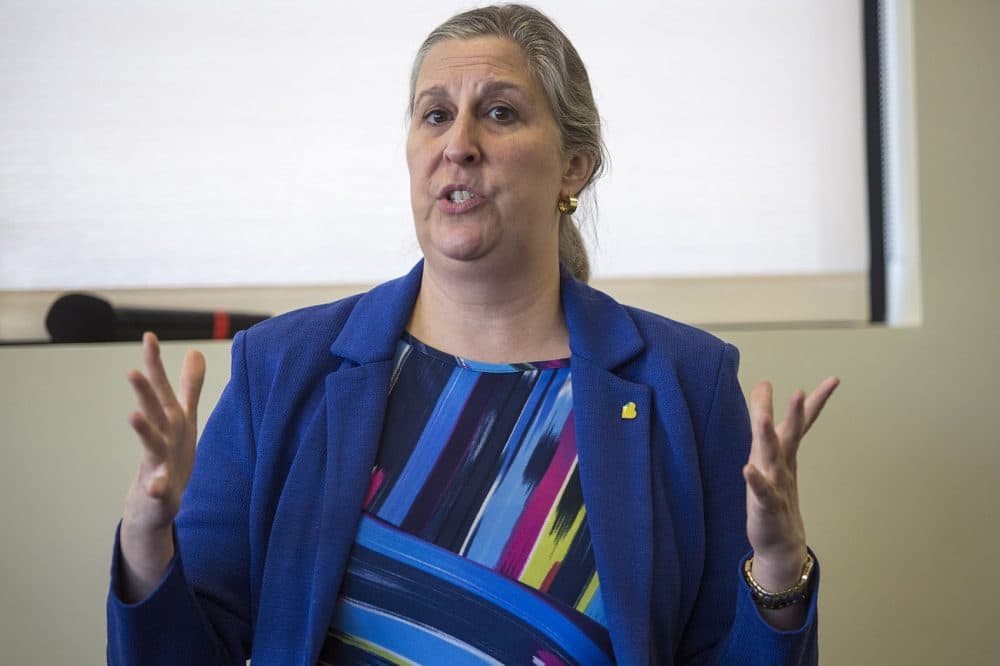 This article is more than 2 years old.
The city of Boston's arts and culture chief Julie Burros, who helmed the creation of the city's first cultural plan, is leaving her post after three and a half years on the job.
Burros says she has accepted a position with Metris Arts Consulting, a national cultural planning practice based out of Easton, Pennsylvania.
"I have a little bit of wanderlust. I have been here for three and a half years and have done a tremendous amount of work. I'm ready for another creative challenge," Burros said in a phone interview Thursday evening.
At Metris, Burros will be working with smaller municipalities to develop their cultural plans. She said her new job might bring her back to New England to collaborate with other cities who are exploring forming a cultural plan, inspired by Boston Creates — the city's first cultural plan and Burros' signature accomplishment in her short tenure as Boston arts czar.
Launched in the summer of 2016 after a year of public meetings and community input, Boston Creates has established several programs meant to weave arts and culture into the fabric of the city.
The initiatives include efforts to improve access to artist housing, an artist resource desk at city hall, an artist residency program and an alternative space pilot program that pairs underutilized private spaces with arts organizations. Boston Creates also includes a rolling grant program for artists and an allocation of 1 percent of the city's total borrowing for public art, called the Percent for Art Program.
"Things are in really good shape, which makes me feel it's an OK time to leave," Burros said.
But Burros is slated to leave right at the two-year anniversary of the launch of Boston Creates — an ambitious program still in its infancy. Her departure date at the end of this fiscal year also marks the first anniversary of the Percent for Art Program.
A chief concern for arts organizations has been the lack of a permanent revenue source for arts in Boston. Cultural institutions vying for public funding in Massachusetts must compete for a piece of the state funding dispersed to the arts; this fiscal year the amount stands at $14 million. Arts groups have been nudging the city to explore additional funding revenues. Burros has said before that Mayor Marty Walsh would look into other revenue sources in his second term but when asked if that was still on the table, Burros on Thursday said the city was focused on the Percent for Art Program.
Matt Wilson, executive director of MASSCreative, an arts advocacy organization, says Boston's financial support to the arts lags far behind other major cities.
"We have a cabinet level position and we have a cultural plan. Now we need the money to make it work," he said. "We look forward to working with the mayor and the new cultural affairs director to take the next steps to create a revenue stream so the working artists and cultural institutions across the city can thrive."
Wilson added that Burros had established a solid framework of support for working artists and cultural institutions during her tenure in Boston.
Burros said she's not concerned about progress stalling: "The administration has a very strong support for our vision."
Kara Elliott-Ortega, who serves as the director of planning and policy in the arts and culture office, will serve as interim chief as the city searches for Burros' replacement.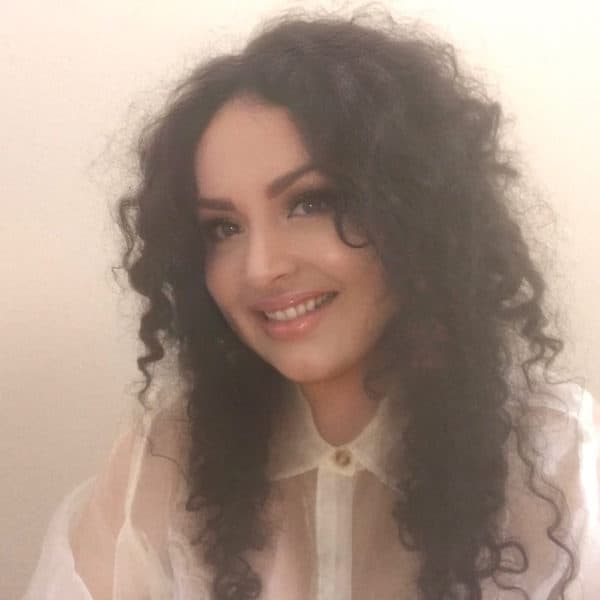 Maria Garcia Senior Editor, The ARTery
Maria Garcia is the senior editor of The ARTery, WBUR's Arts and Culture Team.