5 Things To Do This Weekend, From Boston Calling To Brain Art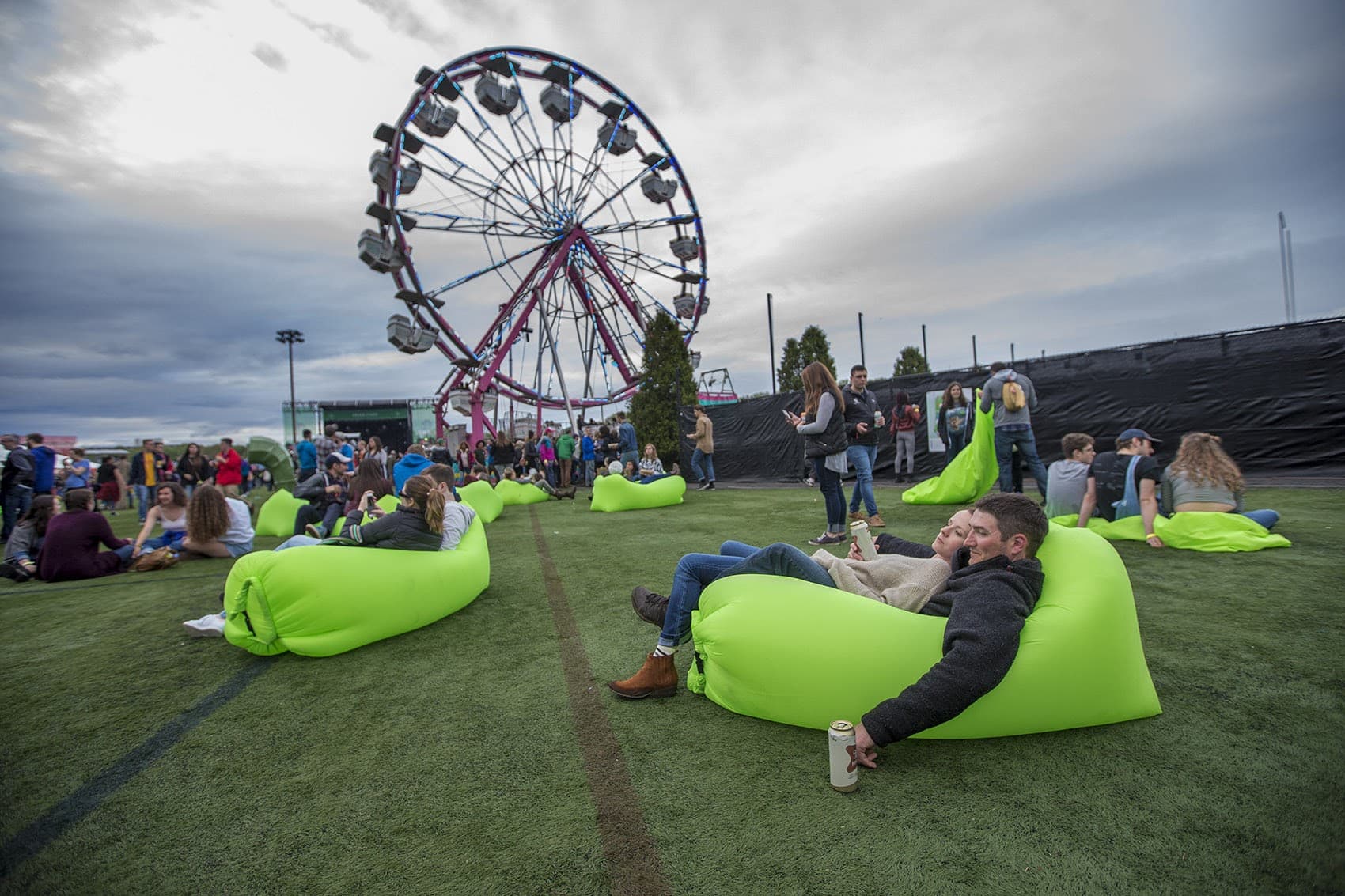 This article is more than 2 years old.
The unofficial-official start of summer is here. Friday and Saturday should be sunny and warm, with some showers dampening Sunday and Monday. Also, Boston is hitting peak festival season, so if you're lucky enough to have a long Memorial Day weekend, go out and enjoy it.
Boston Calling Music Festival | Friday, May 25 - Sunday, May 27 | Harvard Athletic Complex, Allston 
Last year, Boston's upstart music festival left City Hall Plaza for the green pastures of the Harvard Athletic Complex in Allston. I think it's now safe to say it's become a full-fledged festival — complete with four stages booked for three days and a lineup that claims some big names and is distinct enough to draw criticism. Local acts include hip-hop duo STL GLD, rock outfit Weakened Friends (who call Boston and Portland home) and rapper Cousin Stizz (who was added at the last minute after Stormzy canceled). Also, Belly — a group of alt-rock darlings from the Boston scene in the '90s — is on its first major tour in 23 years and will play on Saturday.
---
Campfire. Festival | Friday, May 25 - Monday, May 28 | Club Passim, Cambridge
Even though this folk festival has been around for two decades, it still maintains its community feel. The festival has become Club Passim's signature effort at developing new talent — and sharing it with the community. So camp out in Cambridge for the whole weekend for only $25 ($10 for a single day), and if you miss it, it happens again on Labor Day weekend.
Here's a song from March to May, performing Saturday night at Campfire.:
---
'Gay Shorts: We Are Family' | Through June 2 | Club Cafe, Boston
Presented by the Open Theatre Project, the festival of short plays explores family life in the LGBTQ community. The project started last year with playwright George Smart's seven short plays about the lives of gay men. This year, it's taking a broader approach with the work of seven different playwrights. See the list of plays and playwrights here.
---
'The Beautiful Brain' | Through Dec. 31 | MIT Museum, Cambridge 
Ever thought your perfectly color-coded sketches made during high school biology classes should go in a museum? Yeah, me neither ... But the drawings created by Santiago Ramón y Cajal, dubbed the father of modern neuroscience, certainly belong in one. The MIT Museum is displaying 80 drawings that show the intricate and beautifully patterned sketches the scientist made of the brains he was analyzing. It's a rare chance to see Cajal's drawings on display in the U.S. (Hear more about Cajal's sketches.)
---
'Ain't I A Woman' | Saturday, May 26 | Hibernian Hall, Roxbury 
Presented by Castle of our Skins, a classical music organization highlighting the work of black artists, "Ain't I A Woman" explores black feminism through the work of female composers like Jessica Mays, Jacqueline B. Hairston, Undine Smith Moore, Florence B. Price, Nkeiru Okoye, L. Viola Kinney and Zenobia Powell Perry. See the full program here.
Here's a look at one of Okoye's pieces about Harriet Tubman: