Live, In Hologram? Musical Stars Step Into The Realm Of What Was Once Science Fiction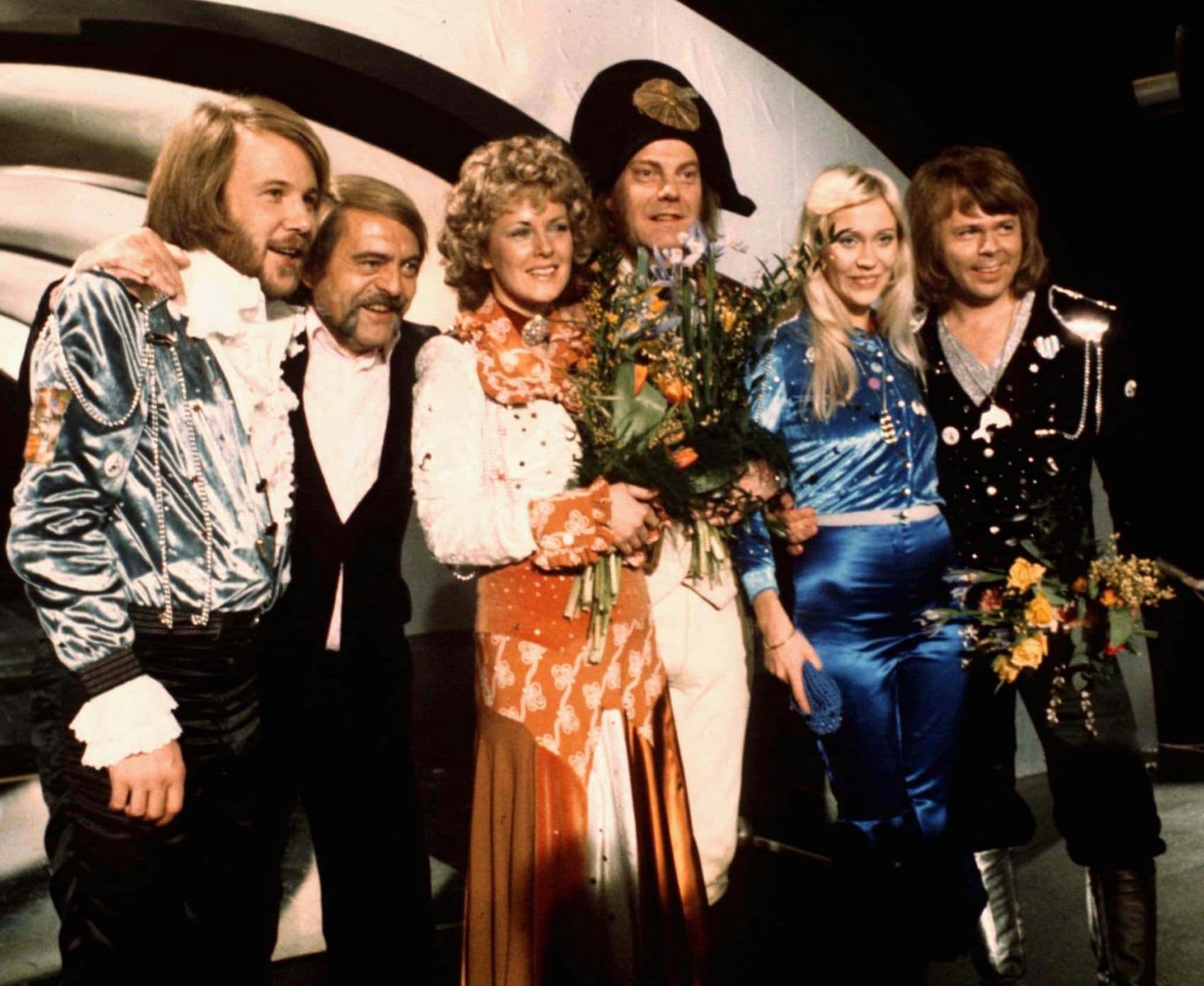 This article is more than 1 year old.
I have seen the future of rock 'n' roll and it does not involve living, breathing stars. Touring holograms — 3D images of the dead or retired -- will be playing your favorite venue, backed by a group of live musicians.
My tongue may be a bit in cheek regarding the future of rock 'n' roll, but rapidly advancing technology is allowing hologram rock stars to step in where live rock stars have always trod: the concert stage. And with society's growing acceptance of virtual reality, artificial intelligence and robotics, perhaps we're not too far away from touring holograms as a new normal. Or, at least, as an alternative concert experience that doesn't immediately make you go: "What the hell is that?!"
I give you ABBA and Roy Orbison. The former will likely be on tour, as holograms, in 2019. The latter has already toured the U.K. as a hologram, with plans to play the U.S. this fall.
First, ABBA. Not only is ABBA biggest pop group ever from Sweden, the band is an enduring international icon and eight years ago the two men and two women were inducted into the Rock and Roll Hall of Fame. Their international reign -- millions and millions of records sold -- was from 1972 to 1982, but their wholesome appeal and frothy pop seems eternal.
Now, they have reunited. Benny Andersson, Agnetha Fältskog, Anni-Frid Lyngstad and Björn Ulvaeus have recorded two songs and are preparing for a tour. Sort of.
In April, they announced their "avatar" selves -- i.e. holograms -- would be hitting the road, sometime after an NBC/BBC co-produced special airs in December. The hologram tour is being done in partnership with "American Idol" creator Simon Fuller. Holograms -- best defined as a light-beam-produced, three-dimensional image visible to the naked eye -- have come a long way in recent years.
So, why are we seeing ABBA's digital form instead of their flesh-and-blood selves?
Back in 2001, as the musical "Mamma Mia!" was readying to hit Boston stages, I was talking to Ulvaeus about the possibility of a reformation and tour. After all, the members of ABBA had been offered $1 billion -- that's right, a billion in 2001 dollars! — to reunite and tour. They weren't idiots. They considered it.
"But as with the Beatles when John Lennon was still alive, the members rejected the idea," said Ulvaeus then. "I don't want to go into details, but we came to the conclusion -- for personal reasons, mainly -- it would not be the right thing to do. We've come too far to walk down that road again, and also, people should remember us for who we were. We were supposed to play a hundred concerts; we would play to tens of thousands, and they would all be disappointed. We wouldn't have had the energy."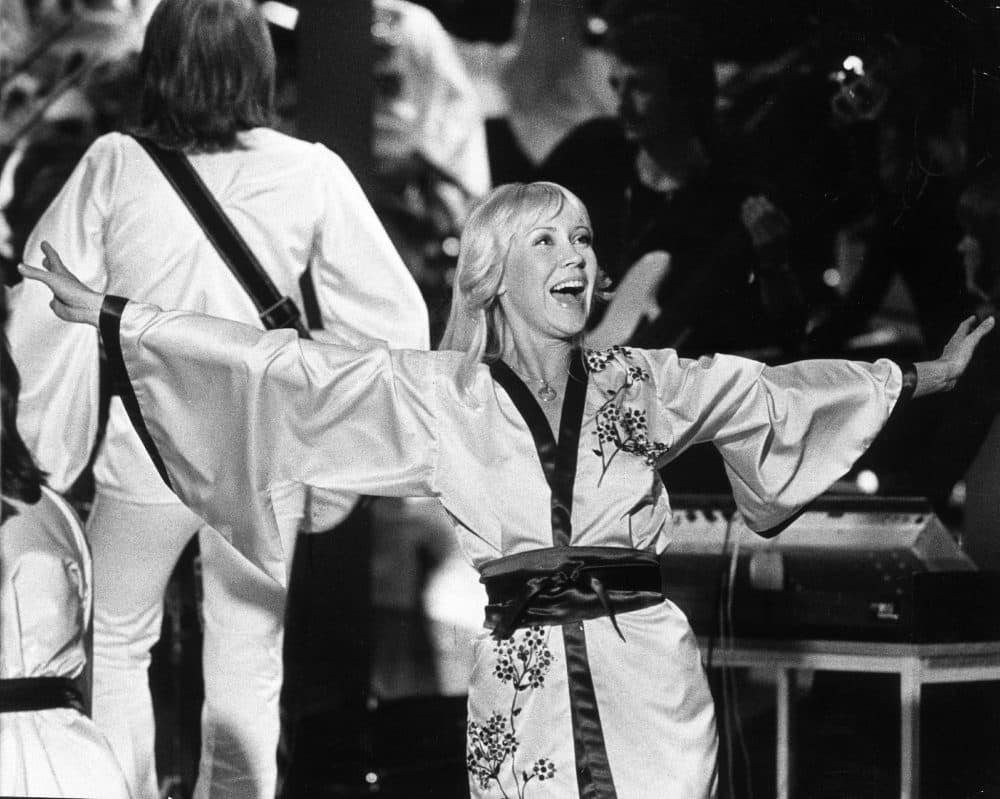 It's a given that the members of ABBA are already insanely rich. Think of what Catherine Johnson's "Mamma Mia!" (the musical) and "Mamma Mia!" (the movie) have done to goose sales and interest. And what the sequel, "Mamma Mia! Here We Go Again" will likely do after its July theatrical release.
But a billion is nothing to sneeze at. I think Ulvaeus' main point was that they wanted ABBA to live on as people remembered them and as they could see them still on video. Young, fresh-faced, perfectly in sync with the bright and melodic pop songs they crafted.
And this, they will be able do as holograms, however strange that may seem.
There's both a history and a future of musical holograms. Hologram Tupac famously appeared with (the living) Dr. Dre and Snoop Dogg at Coachella in 2012, prompting reactions ranging from "I told you he wasn't dead!" to "This is wild!" to "This is really weird."
The estate of hard rock singer Ronnie James Dio (Elf, Rainbow, Black Sabbath and Dio), has put Ronnie's hologram on the road. They started doing the "Dio Returns" show in 2016 and there are plans for a world tour, including U.S. festivals, this summer.
"Ronnie was always wanting to experiment with new stage ideas and was a big Disney fan," Wendy Dio, Ronnie's widow and longtime manager told Rolling Stone. "With this said, I am sure he is giving us his blessing with this hologram project."
Craig Goldy, of the backing band Dio Disciples, added that this gives fans a chance to experience Dio live without relying on the poor-quality videos on YouTube."
The idea was floated to employ a hologram of Prince during Justin Timberlake's performance of "I Would Die 4 U" at this year's Super Bowl. They reportedly tried a hologram in rehearsals, but ultimately opted for a projection of the late singer on what looked to be a giant bedsheet. (Sheila E., Prince's former fiancée and collaborator, told ET that Prince thought holograms were "demonic.")
Roy Orbison -- the hologram version, cheekily dubbed the Orbigram by Neil McCormick, a critic for London's Telegraph -- just wrapped up a 12-date U.K. tour. There was a four-piece band, two backing singers and the Royal Philharmonic Orchestra playing a 16-song set. "In Dreams: Roy Orbison in Concert" begins a 30-plus date North American tour in October with a different orchestra. It's being co-produced by the Roy's Boys company-- namely his sons, Roy Jr., Wesley and Alex Orbison, the latter of whom said Tupac's appearance was their inspiration.
"Admittedly, it's crazy. The Jetsons' future is here upon us," says Alex Orbison, by phone from Nashville.
Roy Orbison died suddenly in December of 1988 at the age of 52. The vocals used on the hologram tour come from songs he re-recorded at sessions in 1985 and 1987; the arrangements come from an album released last November called "A Love So Beautiful" with the Royal Philharmonic Orchestra. "Orbison" now sings three songs he recorded for the 1989 "Mystery Girl" album -- "You Got It," "I Drove All Night" and "A Love So Beautiful" -- but never performed live.
"The pitfalls of having a hologram show," Orbison continues, "is when you have a performer who's dancing around a ton and the show is more complex. It might be a little trickier to do that, but my dad just got on stage and banged the songs out one after the next and said very little. The real price of admission was when he goes for those crescendos and you get that spine tingling, hair-stands-up-on-your-neck thing."
Reviewing the London show at the sold-out Hammersmith Apollo in April, McCormick wrote: "There were audible gasps when the glowing figure of Roy Orbison rose from the bottom of the stage. As well there might be, given that he's been dead for 30 years. But there was also a ripple of laughter. And that, really, was the mood throughout this discombobulating hi-tech show: awe and amusement mixing nostalgic pleasure and incredulous unease."
Alex Orbison's take is a bit different: "There was a little kickback when we first announced the hologram tour," he says. "People didn't understand why we would do this or even support it and for those people I say, 'Hey look, if you want to sit at home, I'm sure you have a high fidelity sound system that you love and you can turn on a [Roy Orbison] record and play it, but what this is about is the art of music and getting out in a crowd and seeing something."
Still, though, isn't something about this a bit creepy?
"The whole idea of the hologram is so new," says Alex Orbison, "but it becomes a lot less creepy by the time you get half-way through the second song. Alex adds he's been moved to tears watching the audience reaction.
Elvis hasn't quite gotten to hologram status yet. Though last year in "Blade Runner 2049" a hologram Elvis sang, "Can't Help Falling in Love with You." Not long after that I was on the phone with his widow, Priscilla Presley.
"I thought it was done in good fun and pretty good taste," she said. "And it was brief. The whole idea of a hologram has been going around for the past few years, but nothing has really come up that we feel is appropriate enough for us to say, 'yes,' to doing it."
In Europe, the Elvis estate has put on concert spectaculars featuring a full-scale orchestra with a giant Elvis-on-screen singing with them.
"It's Elvis singing his favorite songs, the songs he loved, with the Royal Philharmonic Orchestra" -- the same unit Orbison's people employ -- "and with his band," Priscilla said. "He always wanted to sing with an orchestra. He did Vegas with a very small orchestra; he would have done a big orchestra but he didn't have room on stage. His dream was to sing with a good orchestra and to sing rock 'n' roll with it. He was ahead of his time."
But was it at all disconcerting seeing the man you once loved -- massive and in full voice — doing this?
"Oh, it's just beautiful," said Priscilla. Keep in mind, too, Priscilla (and the rest of us) have seen hundreds of Elvis impersonators do their thing, for better or for worse, for decades, even when the King was alive.
McCormick, the Telegraph critic, noted his unease with the Orbison show centered on the realization "that this gap will close with time and technology, and one day all live shows might be like this."
So, might this be the future of rock?
"That is appealing and that makes a ton of sense," says Alex Orbison, conjuring up visions of a Led Zeppelin or a Pink Floyd hologram tour. "I don't know if what we're doing is the future — if we're going to be like Myspace or Facebook."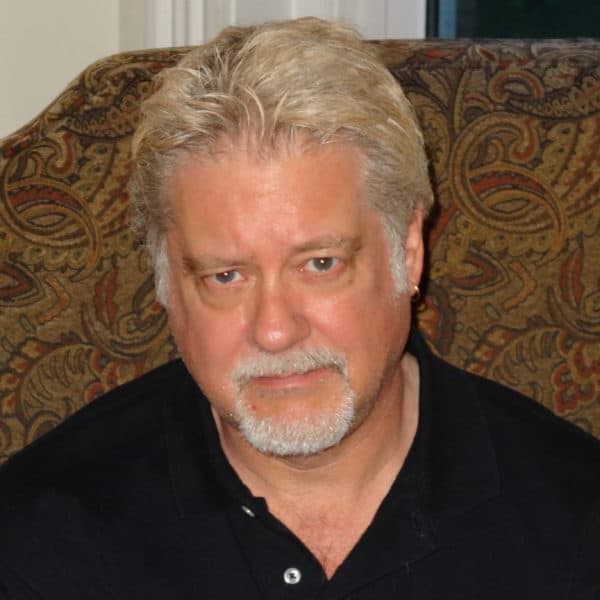 Jim Sullivan Music Writer
Jim Sullivan writes about rock 'n' roll and other music for The ARTery.