'Les Liaisons Dangereuses' Mixes Up Gender Roles To Reveal Our Assumptions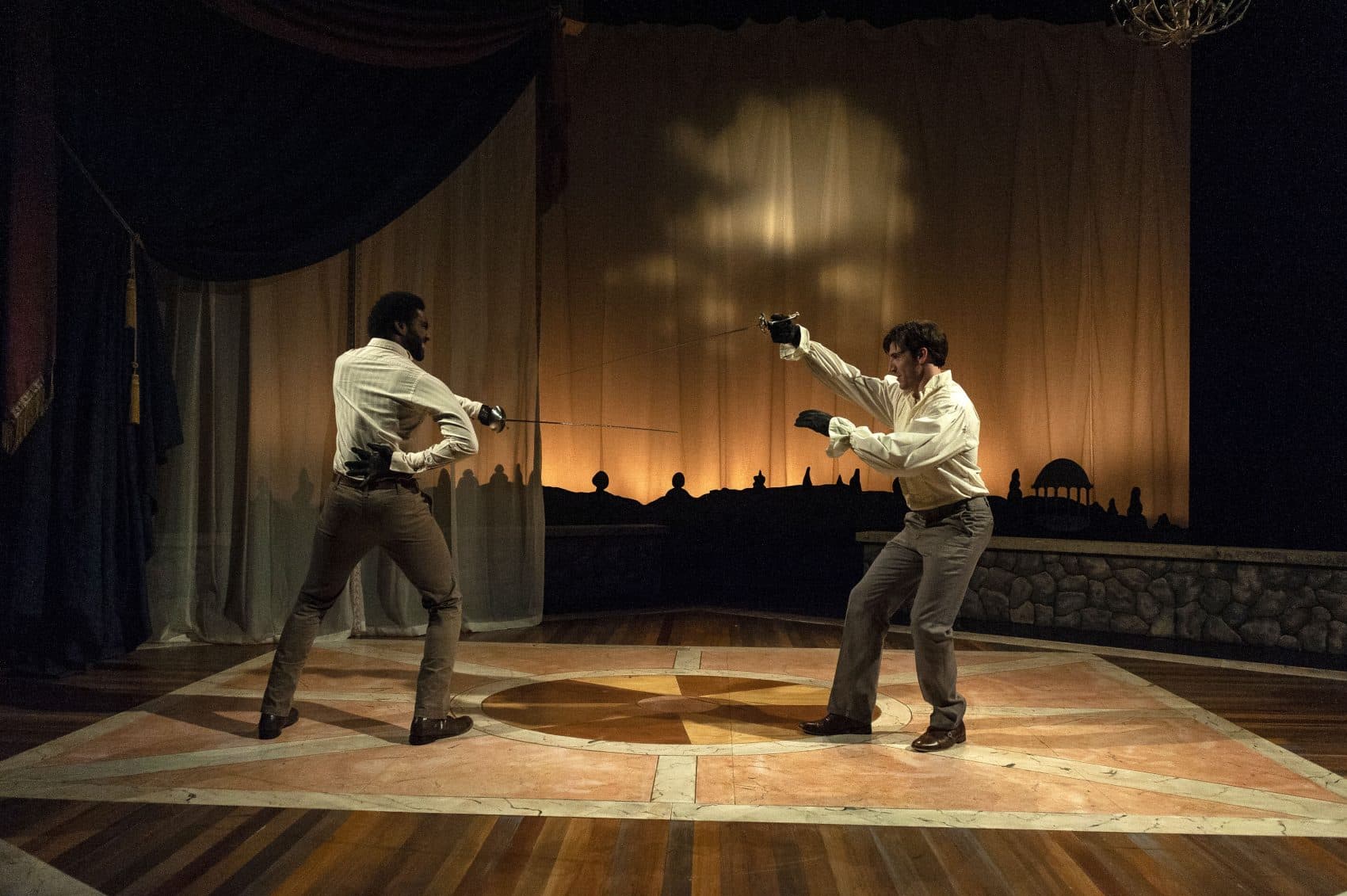 This article is more than 2 years old.
A vicious game is played in "Les Liaisons Dangereuses," one in which sex is a weapon and seduction is a strategy. In Christopher Hampton's adaptation of the 1782 novel by Pierre Choderlos de Laclos, the rules of the game are rooted within the societal constraints of 18th-century France, when women were little more than property. To gain the upper hand, the heroine must adopt male behavior, a high-stakes risk that does not end well. The 1988 star-studded film ratcheted up the intensity with villainously charming performances by Glenn Close and John Malkovich.
Director Lee Mikeska Gardner detaches her Nora Theatre Company production (at Central Square Theater through July 1) from the male-female battleground by casting 10 men to play both male and female roles. The idea is to refocus attention on the human beings behind the vengeful plotting to reveal how easily we make assumptions and generalizations based on labels rather than individuals.
While the concept is fascinating, it doesn't fit the play Hampton wrote. Rather than heighten our empathy, the choice of gender fluidity tends to neutralize the emotional impact. "Les Liaisons Dangereuses" depends on the risk involved in an 18th-century woman's choice to play a man's hand, and the realization that acting like a cruel man succeeds only in making her cruel, too. The dramatic tension lies in the shifting power dynamic — the ability of a woman to outmaneuver a man, at a time when there was nothing and no one to support her when she failed.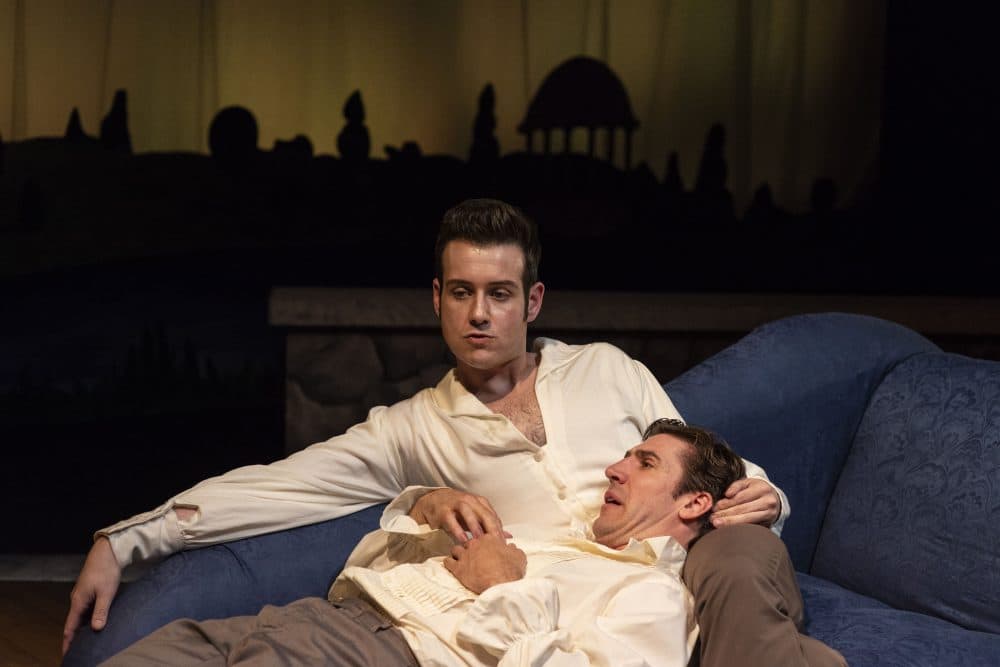 The play follows two former lovers who are remarkably co-dependent, the Marquise de Merteuil (Greg Maraio) and the Vicomte de Valmont (Dan Whelton) as they plot revenge and humiliation on those they feel have wronged them. Merteuil wants Valmont to bed the 15-year-old bride-to-be of a lover who spurned her; Valmont would prefer the greater challenge of bedding the famously chaste Presidente de Tourvel, but agrees to Merteuil's request when he learns the mother of the young woman has been maligning his character. Turning their malicious wit on an unsuspecting teenager, seducing her naïve beloved, making the conquest of another man's wife an irresistible challenge — it's all an amusing game to them. But when sincere romantic feelings arise, their plans become hopelessly tangled and both master manipulators are undone.
One of the most striking elements of Hampton's script is the veneer of proper, aristocratic behavior that masks the aggressive, duplicitous hearts of the Marquise and the Vicomte. Baroque gowns and wigs are not necessary, but Gardner has chosen to dress the ensemble in an assortment of white "pirate" shirts and brown pants, with only a necklace or bracelet to indicate which actors are taking on female characters. The effect may be successful in blurring the class and sex distinctions between the characters, but it also blurs the formidable societal restrictions the Marquise defies by engaging in her bitter game.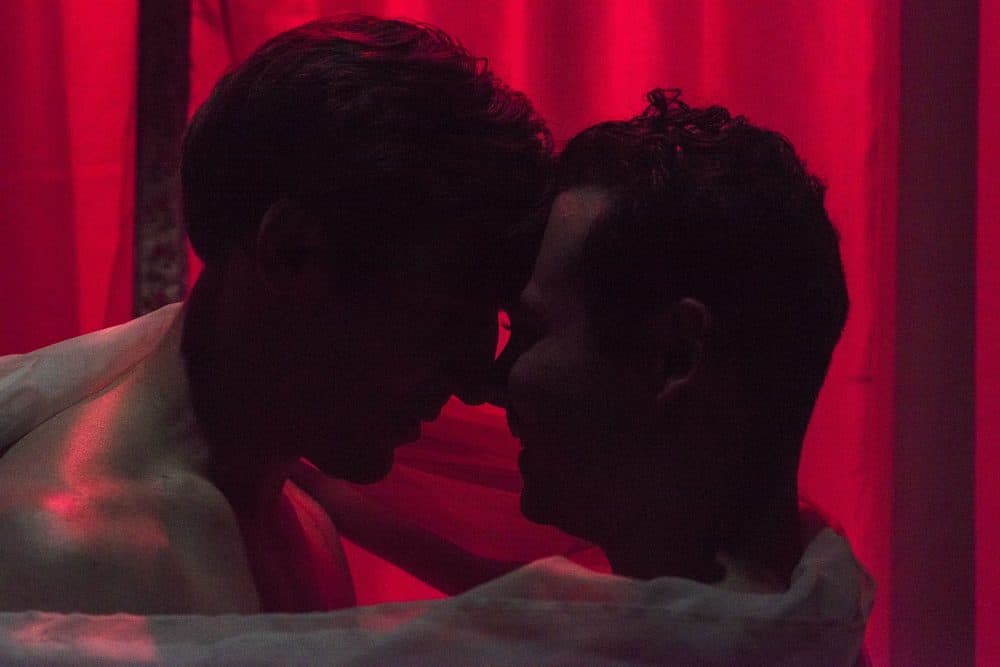 While Hampton's sexual power dynamic is muted, Gardner does get the support of some exquisite performances, particularly Eddie Shields as the chaste Madame de Tourvel, Greg Maraio as the scheming Marquise de Merteuil and Dan Whelton as the confident manipulator Vicomte de Valmont. Shields, in particular, finds a vulnerability in Tourvel that is not about being naïve, or succumbing to Valmont's charms, but more about opening her heart to another human being, and by doing so, opening Valmont's heart, too. For his part, Whelton communicates an affecting sense of surprise when Valmont realizes he has fallen for, rather than triumphed over Tourvel.
The liaisons of Hampton's play are dangerous precisely because they challenge the strict conventions that allow a double standard around sex for men but not for women. At one point, Merteuil explains to Valmont that as a woman, she must "unstitch painstakingly what you would simply cut through." By eliminating the sexual distinctions in her production, Gardner simplistically slices through the complexities and challenges of the women in the story, reducing them to two-dimensional cut-outs.
---
Nora Theater Company 's production of "Les Liaisons Dangereuses" is on stage through July 1.