LGBTQ Oppression In South Africa: Williamstown Theatre Festival Asks 'Should They Stay Or Should They Go'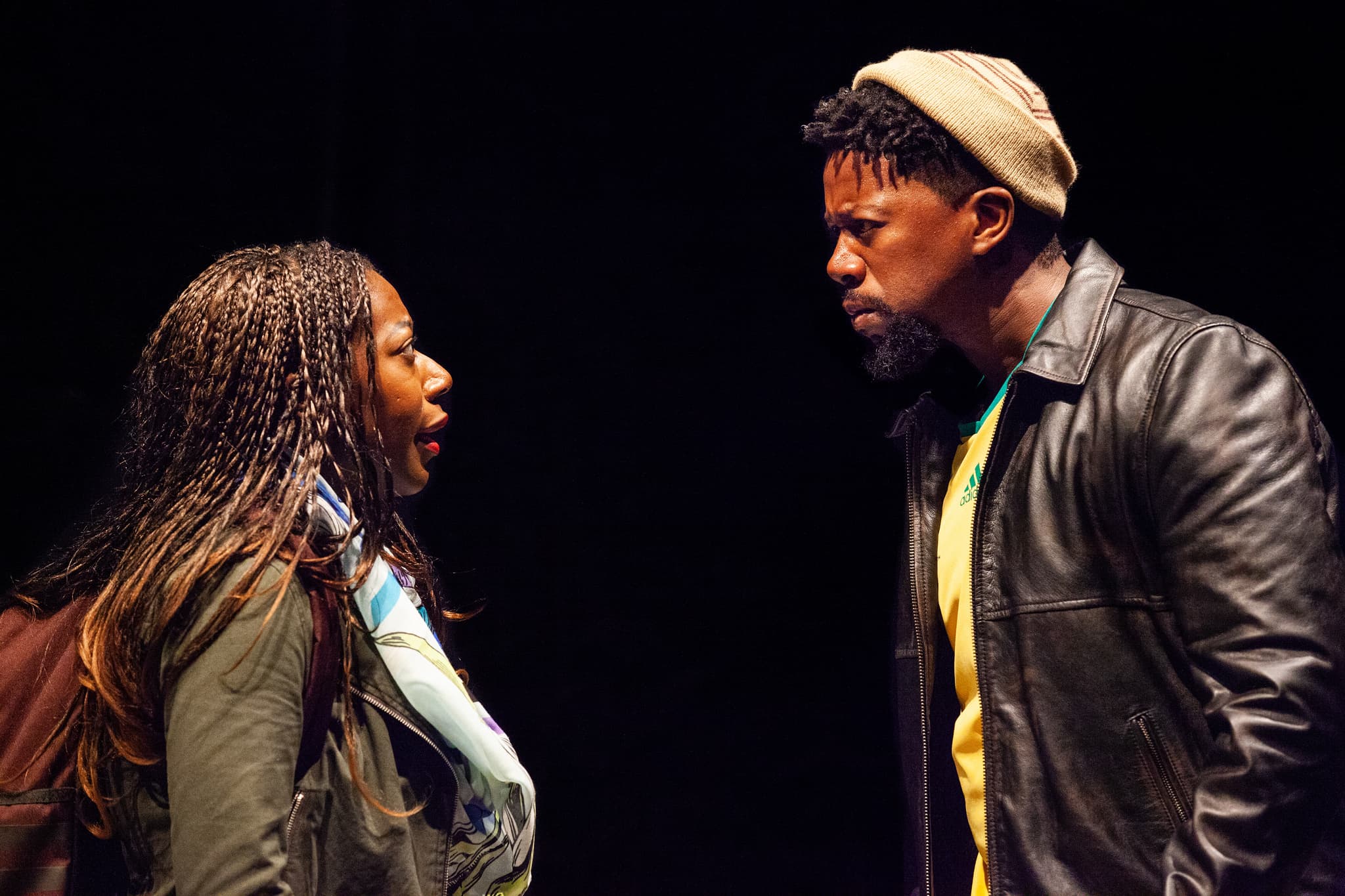 This article is more than 2 years old.
When the world around you grows oppressive should you stay and fight or just leave the misery behind and be all you can be in a better place? That's a quandary most of us face in quiet, subtle ways in our relationships, our jobs, the cities we occupy.
But there was never anything quiet about that choice for black South Africans confronted with the brutalities of apartheid.
And there is nothing quiet about it now for any member of the LGBTQ community in South Africa, even though discrimination on grounds of sexual orientation is constitutionally banned and gay marriage is technically legal. The sometimes-deadly persecution of gay men in some African countries by straight men has long been in the news, but the horror of "corrective rape" against lesbians is less widely known.
That issue is played out against the background of the 2010 World Cup in South Africa in "Dangerous House," an excellent play by Jen Silverman, in an equally galvanic production directed by Saheem Ali on the Williamstown Theatre Festival's intimate Nikos Stage through Aug. 19. (This isn't a world premiere, but it has been reworked.)
The young South African Sicelo, in an early scene, tells a white journalist that the World Cup will show the world what a great place post-apartheid South Africa has become. But it's not so wonderful for his sister, Noxolo, a lesbian who has left her home country  on a soccer scholarship to London, where she begins the play working in a bar run by Marcel, a gay South African. He left after being beaten within an inch of his life; his boyfriend was not so lucky.
Noxolo's heart belongs to Cape Town and her lover Pretty Mbane, who runs a safe house for rape victims and whose life is in constant danger from men who think that lesbianism is a sin, but one that can be "cured" by "corrective rape." That Pretty fights so hard against them in her determination to normalize LGBTQ life is the central tension of the play.
That tension is carried to stellar heights by the charismatic nuance of cast, director and design team. Samira Wiley is probably the best-known actor, given her roles as Moira in "The Handmaid's Tale" and Poussey on "Orange Is the New Black." She narrates her story as audience asides, including a very funny guide to picking up women in a bar. ("Do you believe in love at first sight? ... Or should I walk by again?")
She is pretty much the first among equals in a cast that balances the question of staying or leaving so deftly. Alfie Fuller believably migrates from naiveté to sophistication as Noxolo and Philip James Brannon ("A Confederacy of Dunces" at the Huntington Theatre Company) is equally moving as Noxolo's boss who left South Africa in the rear view mirror.
As did director Saheem Ali, who identifies as queer and was born in Kenya but who is "staunchly an American citizen now," according to the WTF program. He and scenic designer Dane Laffrey push the action ingeniously to the front of the stage by using a structure of black mobiles that eventually opens into Pretty's "Dangerous House."
We are left, then, not only with the specifics of a situation that is far from front-page news but one that takes on universal application by the intelligence and wit of Silverman's writing. What would we do in their situations? What have we done in similar situations when torn between the mob and our conscience, between security and taking a stand?
It also should be noted that Silverman, a white American, had set the script aside wondering if she had agency to write this play and was talked into revisiting it by Ali. There's a lesson in there, yes? Kudos also to WTF artistic director Mandy Greenfield, who has done such an exemplary job of bringing new plays to the theater, particularly those that speak to the issues of the day, such as last year's Pulitzer-winning "Cost of Living" by Martyna Majok and Harrison David Rivers' "Where Storms Are Born." None of these beat us over the head with an ideological cudgel. Add "Dangerous House" to the list of WTF new-play accomplishments.