'Wherever He Was Felt Like The Center Of The Universe': Writers Remember Poet William Corbett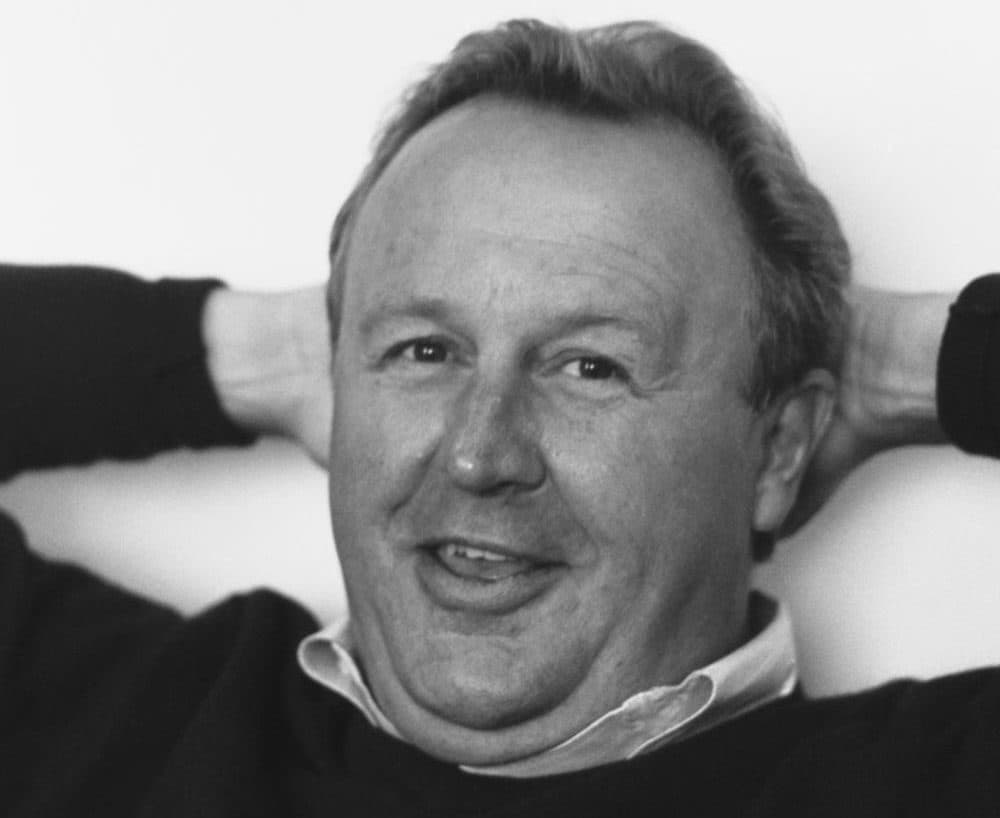 This article is more than 1 year old.
Larry Rivers said of Frank O'Hara when he died that there were 60 people who felt like Frank was their best friend. Brian Eno once allegedly said of the Velvet Underground that they didn't sell many records but everyone who bought one started a band. The poet Bill Corbett, who died last Friday, had this kind of effect on all who encountered him.
For every reader who was tuned in to his work, he made you want to spring up from the page and go write yourself. And if you met Bill, you ended up eventually getting adopted into an affable crowd of admirers, students, colleagues, painters, poets, jokers and pals.
I called him "Big Bill." His voice boomed. His generosity of spirit and largeness of character abounded. He was quick to kid and prod, always had great advice and had read everything. I think they stopped having parties at his house because too many of his books would disappear off his book shelves.
Bill was an aficionado of friendships, a believer in putting people at the same dinner table, telling them who to sit next to and watching the sparks fly. His literary laboratory was 9 Columbus Square in Boston, the house he and his family shared for more than 40 years in the South End.
Pulitzer Prize-winner and house sitter Jhumpa Lahiri started writing short stories there. Lewis Warsh typed up John Wieners' "The Hotel Wentley Poems" notebook for "The Journal of John Wieners Is to Be Called 707 Scott Street for Billie Holiday" one summer.
Paul Auster featured Bill's home in the denouement of The New York Trilogy. And untold millions came for Beverly Corbett's cooking and left that brownstone feeling sparked, in some direction or another. Upon leaving one felt full, inspired and like one belonged to something bigger.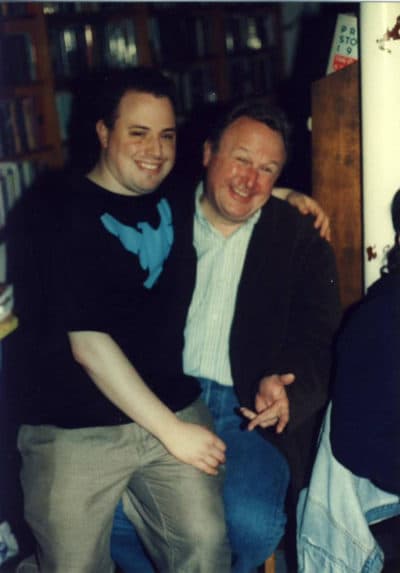 Bill was the charismatic ringleader of a never-ending literary salon that brought great writers from all over to Boston to read, break bread and polish off a few. And he treated even lowly, rag-tag booksellers and party crashers like me as if they were fit to rub elbows with some of the most famous writers in the world.
When Bill took a shine to you, he went all the way. And there was nothing he wouldn't do for a friend. He gave the greatest literary introductions I've ever heard, imbued with the same attention and jazzy vigor he'd bring to his own poems and essays.
After a particularly vigorous night of drinking he bought me an expensive sweater, just because. When it was time for the Red Sox to win the World Series, I traveled back on the bus from New York just in time for Bill and I to catch the final, clinching, triumphant game. 9 Columbus Square was second only to Fenway Park in my imagination.
Whether barreling down the Merritt Parkway at 100 mph, jazz blazing, or shopping for cheese in the West Village, Bill always knew the best places to do and get everything. And he lived for love. Of poetry. Of his family. And of the good things in life. It's tough to imagine a world without Bill. But I don't have to. Most of the people I know and love, I met through Bill.
Even in just reaching out this week after his death, I have heard stories and been reminded of Bill in a million different ways. Bill is alive in us. Those who knew him, those who loved him, and in all the lives he changed. I still want to be Bill Corbett when I grow up. He taught me a lot, although I may not have learned quite enough. And his heart still beats, loudly thumping, in my life. And I know in all the lives he has touched.
Wherever he was felt like the center of the universe. And right beside Bill was always the best seat in the house.
I reached out to friends, students and admirers of Bill's since his death last Friday. These are some who shared something of Bill with me. We could probably fill the internet with tales of Bill's kindness and bigness. I hope others will share in the comments.
Poet Jim Dunn:
Bill was like a father figure to many, including me. He was a friend, mentor, and a larger than life literary luminary in Boston. We connected through our mutual friendship with John Wieners. He admired and respected my unique relationship with John. In fact, he named his press after John Wieners' book of poems, Pressed Wafer. Through his appreciation of that connection, we developed a close, sometimes prickly relationship. Besides poetry, we also shared Pennsylvania roots and a love of baseball, especially the Red Sox. In 2003, during the Red Sox-Yankees playoff series, he became so distraught during the game that he kicked everyone out his house in the middle of a party.
He could be combative and stubborn, but he was also generous and had a big heart. When I told him that John Wieners was in need of financial support, he laid out a plan immediately to publish a tribute book for him and to give him the proceeds at a big Pressed Wafer party to be thrown at his house at 9 Columbus Square. He made it happen within the year we first discussed it. The party was legendary and Wieners was so very happy to be feted with a bottle of champagne, a check and the love of many admirers.
I was honored to have my first book published by Bill, with the essential help of Joe Torra. When the books arrived at his house, he invited me over to celebrate. We sat in his study and he toasted me with a glass of whiskey. He got me to sign several copies and said, "Congratulations, Jim. You are a Pressed Wafer author." A few years later, he invited me over again not to celebrate but to pick up the unsold boxes of my books that were taking up space in his basement. Ultimately, he believed in me and my work and for that I will always be eternally grateful. I really came to admire his poetry as I understood his approach and influences more fully. His poems contained so much life. What he was able to do in a poem seemed breezy and light, but was deceptively complex and rich in detail and feeling.
The last time I saw Bill I was walking aimlessly down Mass Ave. in Harvard Square. He appeared out of nowhere standing next to me waiting for the light on Dunster Street. I hadn't seen him much since he left Boston for Brooklyn, so I was really happy to see him. I told him that I wanted to come down to Brooklyn sometime and visit him. He said, "Of course you do, Jim. What are you waiting for? Come down anytime." The light changed and we said goodbye, heading off into the night in different directions.
I wrote this poem for Bill, but I never sent it to him, thinking he may take it the wrong way, but I really loved him and loved to mix it up with him as well. Fair Winds, Bill, and following seas.
"Stubborn Honey"
For Bill
Bill you blustery bear
But I was stubborn honey
With the prerequisite bees
And the sting was so sweet
Dasha Lymar, friend and former student:
In college, one of my favorite poets was Robert Creeley. Something about his syncopation just always resonated with me. And I think maybe it did with Bill, too, as that similar rhythm can be found in his poetry, as well.
Bill knew how much I liked Creeley, and even probably styled a fair bit of my own writing after him. So, he invited me to dinner at his house following Creeley's reading. Bill ensured that I got to meet the man whose writing I so admired. And it was a wonderful dinner, which didn't feel awkward at all, despite Creeley's grandeur (at least in my mind). Of course, many people were in attendance.
Not too long after, Bob Creeley passed away. A memorial was held at MIT, which Bill largely organized. He asked me to read as part of the memorial, which was a tremendous honor. I felt like a small little fish, who was allowed to enter the pond.
Bill always found a way to care for the people around him. I don't even know how his mind and his heart could handle so much consideration. It came through gestures such as the above or simply sending a book that he thought someone may appreciate. He was always thinking about the people in his life. I think that's something I have subconsciously taken away from his friendship with me. And those small gestures, the love behind them, is unforgettable.
Poet Linda Norton:
Bill was my friend and my publisher. Pressed Wafer did my first book, "The Public Gardens: Poems and History," in 2011, and changed my life. I grew up in Dorchester but have been far from home for a very long time.
By publishing me, Bill brought me into his Boston fold and gave me a family and a community. I last saw Bill when I visited him in Brooklyn on Halloween. I have many stories about Bill, as do others. He was so decent and fun and filled with love.
And a great friend to many. Because of Bill, I got fan mail from a reader in Ireland. Next thing I know this reader had gotten me a grant to do some work in Ireland. So I happened to be there when the Irish postal service issued the Seamus Heaney stamp on the first anniversary of his death. I was in line early that day to buy stamps for Bill. He told me that he framed a sheet of them — a memory of his dear friend.
Poet Sadie Dupois of the band "Speedy Ortiz" wrote on Twitter:
Roland Pease, Bill's publisher at Zoland Books:
I first got to know Bill Corbett through his poems. I was the publisher of Zoland Books in Cambridge, and in the early days I was looking for writing I could believe in.
I put a notice up on the Grolier Poetry Book Shop window, and soon thereafter Bill sent me his manuscript On Blue Note. I was instantly taken with it, I read it through several times, and jumped at the chance to publish it.
Bill came over to meet me, and the second I heard his voice I recognized it: the inflections, the musicality, the sensitivity, the intelligence. I was convinced then and there that the only way to publish the book was to include a recording of Bill reading his poems.
And the recording even to this day comforts, entertains and pleases me enormously. We hit it off right away, and ended up publishing seven books together in twelve years, from 1989 to 2001.
He became a cornerstone of the press. A dear friend. We shared many interests: Red Sox baseball, jazz, art and a great love of literature. I'll never forget that distinctive voice of his. William Corbett: a writer to read and read again.
Poet Mark Lamoureux:
I sent Bill copies of everything I ever published & he would answer back with postcards, in the script that I know so well, that are tucked all over into my bookshelves, about the work. I will never get such a postcard again, but will still look upon that script.
Never before Bill was it a reality that one could sit down at a table and talk with one's literary heroes. This was a pivotal & indispensable realization and so simple, but something that had never been granted to me before.
This is why, ultimately, despite having been writing poems for many years before, I think I really finally "became" a writer in Boston.
Bill did not think twice about having nobodies like myself sit at table with luminaries like Robert Creeley or Nathaniel Mackey. I once spilled an entire bottle of Heineken on Paul Auster at Bill's place, which Bill found amusing, Paul Auster, not so much.
Bill published my first substantial work, a chapbook called "29 Cheeseburgers," which began as a sort of joke poem about a cheeseburger and Bill asked if I had any more and I said I did, although I actually didn't.
Then I set about writing the rest of what would become the chapbook. The Grolier Poetry Bookshop sold copies of it from their window for years because they were next to Mr. Bartley's. People must have bought it as a souvenir or something, because eventually it sold out. When it did, Bill asked me if I wanted to reprint it as a perfect bound book, which I did.
"29 Cheeseburgers + 39 Years," was published in 2013.
---
Poet Jim Behrle lived in Boston for several years and worked in many bookstores. After the Red Sox won the World Series he freaked out and moved to New York.