Find These 'Firsts' This Fall: A Guide To Things Never Done Before In Boston And Beyond
This article is more than 2 years old.
Ah, autumn. Sure, the season represents many things ending, but it could also be a chance for new beginnings. New school years. New flannel shirts. New soup recipes. New adventures — lots of them!
In that spirit, I've compiled a list of novel events dubbed, "Fall Firsts," to check out this season:
John Singer Sargent was the museum's first resident artist about 115 years ago. The friendship between Isabella Stewart Gardner and the celebrated painter began in London back in 1886. As the story goes, shortly after opening her museum in 1903, Gardner invited her friend Sargent to live and work for one month in her fabulous Boston palazzo. He set up a studio in the Gothic Room and got down to business painting five portraits. One captured the likeness of Gardner's close friend Gretchen Osgood Warren (Mrs. Fiske) and her daughter Rachel. That portrait — on loan from the nearby Museum of Fine Arts — is currently on view in the space where Sargent made it. Osgood Warren is joined there by the artist's iconic portrait of Gardner in her low-cut black dress.
Sargent and his patron remained friends for 38 years and Gardner acquired a whopping 61 of his drawings, watercolors, reliefs and paintings. This exhibition, "Sargent on Location," is the museum's first to focus on his residency at the palace.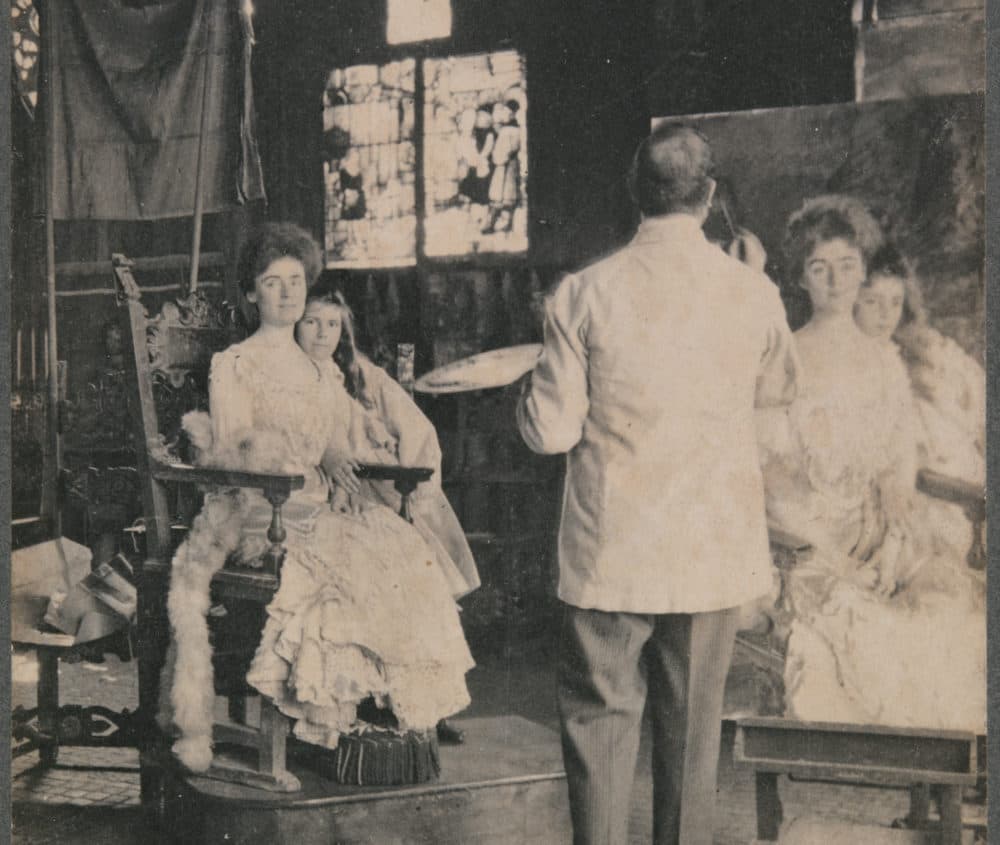 ---
Beat Generation poet and novelist Jack Kerouac was born on March 12, 1922 in Lowell, Massachusetts. This fall, the literary renegade's hometown will debut "The Town and The City Festival." The fest will unfold in multiple venues within walking distance of the city center. Founding producer Chris Porter (Porter Productions and booking manager at ONCE in Somerville) hopes the event will channel the adventurous spirit of Kerouac with a blend of local performers, touring acts, visual art and spoken word.
Porter, himself a Lowell native, said, "While this festival takes some inspiration from Jack Kerouac and will feature some Kerouac focused elements, it's mainly meant to be a celebration about the city he wrote about in his first novel: 'The Town and The City.' It's meant to celebrate the spirit of Kerouac while focusing on music and art in the current world." Local favs include D-Tension, Ali McGuirk, Anjimile, Damon & Naomi (former members of alt-rock darlings Galaxie 500) and Ed Balloon.
---
Now in its 10th year (can you believe it?), the Boston Book Festival is hosting its first-ever Roxbury edition at the Bruce C. Bolling Municipal Building, 2300 Washington St. The satellite event happens at the same time as the main fest in Copley Square on Oct. 13. Collaborators include the Roxbury Cultural District, Frugal Bookstore, Boston Public Library and state Rep. Chynah Tyler. There will be a keynote presentation by author Tayari Jones, author of "An American Marriage," along with a dialogue on arts and activism with playwright and actor Liza Jessie Peterson and Black Arts Movement leader Askia Touré. Among the slew of word-based activities scheduled you'll find "Poetry on Demand," a panel with the nonprofit, after-school writing program 826 Boston, and a comic book swap and conversation with the local meetup, Comics in Color.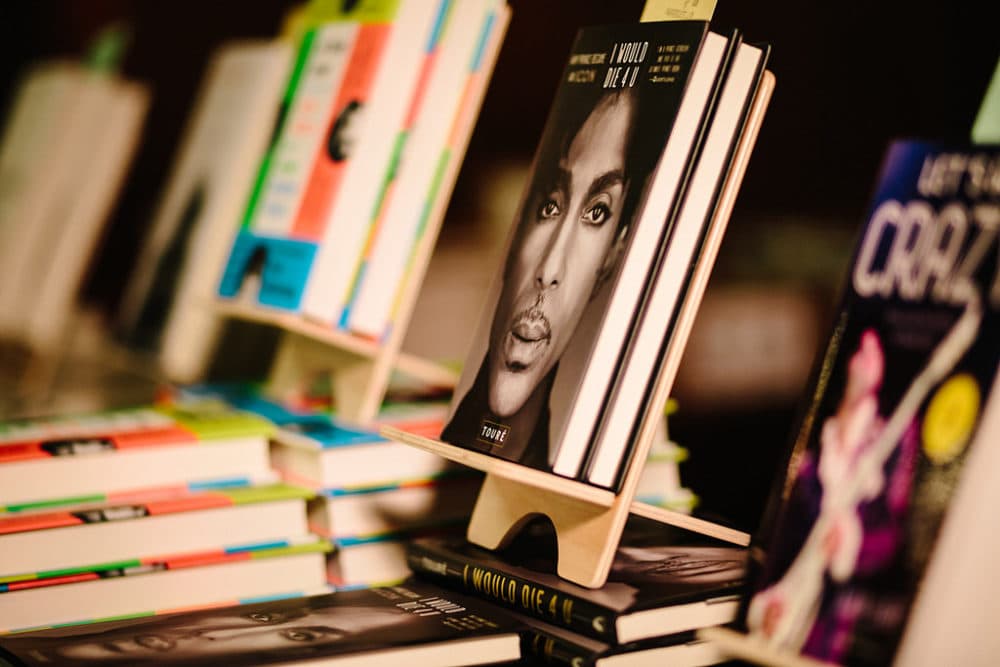 ---
Exhibit "A" Brewing Company in Framingham is hosting taproom chats about beer-making, beer mysteries and beer magic in a series dubbed "Keg Talks." General Manager Kelsey Roth, a certified cicerone — sometimes referred to as a "beer sommelier" or top-tier beer expert — will share his knowledge and answer burning questions like: What makes a Kölsch different from other German beers? And, do you know the real story behind IPAs?
As he explained it, "We have always felt that the more we know about beer, the better we are able to appreciate it and the better decisions we make as consumers. Having some skills to help us navigate the quickly growing field of beer out there can be essential."
Each event starts with a social hour at 6 p.m., followed by a two hours of beer talk. With snacks!
---
The Museum of Fine Arts hasn't made a habit of screening horror films. Now programmers there are embracing the eerie genre's potential to grab and thrill audiences through the entire month of October with a survey of scaaaaaaaary movies set in the U.K. titled, "Let the Devil In: 50 Years of British Horror."
"We've recently expanded our program to include more cult and horror content," said Katherine Irving, manager and assistant programmer of film and video, "and those films are doing fairly well, but we're still working on building that audience."
Irving said the title, "Let the Devil In," is a line pulled from, the 2013 film, "A Field in England." It spins a hallucinogenic man vs. nature tale of mushroom-eating deserters during the English Civil War. Others selections include the '80s nostalgia trip, "Hellraiser," featuring the pokey character Pinhead, Robin Hardy's cult-classic about a super whacked-out cult on a small Scottish island, "The Wicker Man" (1973), and everyone's favorite cinematic play date with a possessed child and chant-filled soundtrack in "The Omen" (1976).
Behold the creepy rarities. I'll see you there. The series runs though Halloween (appropriately).
---
Time to tap into your inner-Frankenstein! As part of a series dubbed "October Oddities," the stunning Tower Hill Botanic Garden in Boylston is inviting avid gardeners, newbies and even kids to nurture their own creepy, crawly organic creations for a first-time contest. Folks are welcome to submit their weird and wacky plants in categories including: funniest, oddest, kid-grown, veggie creations and best in show. Winners will walk away with $100! A man in red suspenders named Roger Swain, former host of TV shows "The Victory Garden" and "People, Place and Plants," will be on site to judge.
Throughout the month, fearless visitors can walk through an indoor display of bumpy, bulbous and misshapen pumpkins, bizarre native plants and "terrifying seedpods." Wander outside to the garden's wooded trails and go on a hunt for strange plants while also learning about wacky-looking organic matter you can grow in New England. Maybe some dark blue-green, warty winter Yokohama squash, knobby Caveman's Club gourd, Snapdragons with seed pods that look like skulls after you dry them, or the 'Devils Claw' with its large seeds and pronged ends like hooks.
---
Editor's Note: WBUR sponsorship of some of these events was not a consideration in the selections for this guide.