Music Of Cream Brings Sons To Carry Famous Fathers' Creative Lineage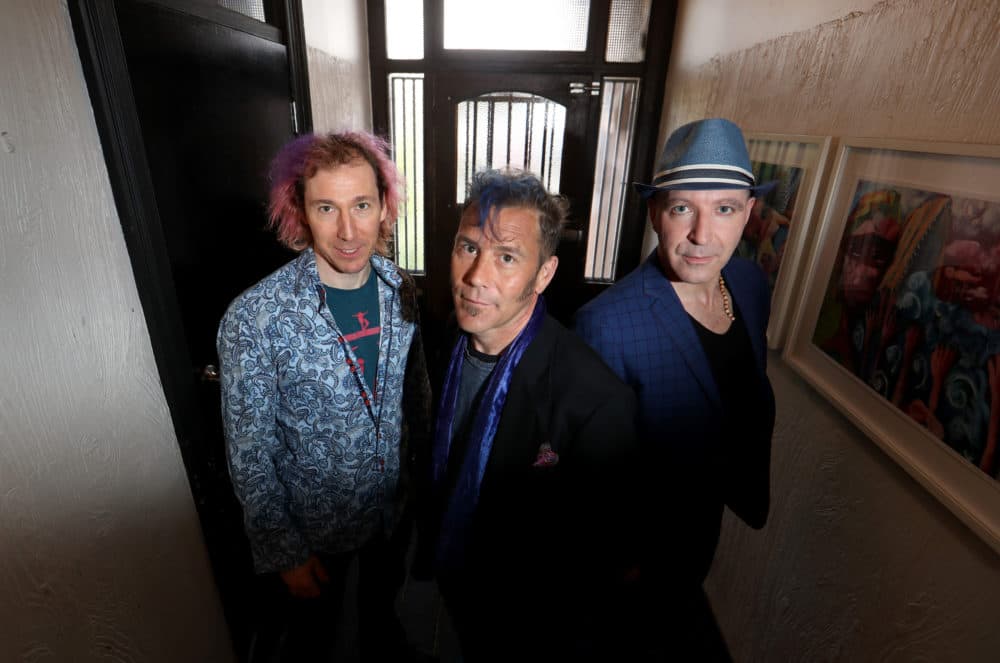 This article is more than 2 years old.
The world has a surfeit of father-to-son rock 'n' roll relationships. To name a few: John Lennon and Sean Lennon; Ringo Starr and Zak Starkey; Bob Dylan and Jakob Dylan; Loudon Wainwright III and Rufus Wainwright; Richard Thompson and Teddy and Kami Thompson; John Bonham and Jason Bonham; Frank Zappa and Dweezil Zappa.
A group that goes by the name of The Music of Cream — which plays four New England dates this week — comprises two sons and one nephew of rock royalty. Drummer Kofi Baker is drummer Ginger Baker's son; bassist Malcolm Bruce is bassist Jack Bruce's son; and guitarist Will Johns is Eric Clapton and George Harrison's nephew (as well as being the son of Rolling Stones/Led Zeppelin engineer Glyn Johns).
The original Cream — rock's most legendary power trio, arguably its first "supergroup" — existed in a brief window, from 1966 to 1968, but made a major impact. The psychedelic blues-rockers released four studio and two live albums, selling more than 15 million copies. Prominent songs included "Badge," "Sunshine of Your Love," "White Room," "Strange Brew," "Crossroads" and "Born Under a Bad Sign." The band was inducted into the Rock and Roll Hall of Fame in 1993 and briefly reunited for seven shows in 2005.
"What's incredible about this band and it's really strange," says Kofi, "is I'm the oldest and my dad was the oldest; Malcolm's next [like Jack] and then Will [like Eric]. So, it's the same age group thing. Malcolm and me both come from jazz and Will is completely a blues artist, so that's the same pedigree as Cream, too."
One can be a Cream fan, and not even terribly cynical, to wonder if there's something gimmicky, maybe even dodgy, about this project. Is it a nostalgia-drenched cash cow aiming to tap boomers' wallets? It's a topic Kofi and Malcolm are happy to address, during separate phone interviews from Ridgefield, Connecticut.
"It's a really tricky one because you're judged immediately," says Malcolm. "We're not trying to be Cream, we're not trying to do the same thing as Cream," adds Kofi. (All three players were born post-Cream: Kofi in 1969, Malcolm in 1970, Will in 1973.) "I look at it like this: A professional glass blower who's grown up, he's going to take his son into it, teach his sons the secrets and his son's going to carry it on. It's really my duty to carry this on. There's no one doing it like my dad did… It's really my responsibility to keep this going and keep it out there. Don't expect to come and see a Cream tribute band because that's not what it is. It's us taking the essence of Cream and we're the closest to the people that can do it."
Years ago, I saw Ginger and Kofi in "Beware of Mr. Baker" interacting and playing drums together in Colorado and it was rather touching. "If you look at the film, that part in Colorado, when we sit down and play together, that was the best part of my life with him," says Kofi. "I could connect with him on a level that I love and he loves. I'm baffled as to why he would throw that away."
Ginger left home when Kofi was about 6 or 7. He grew up hearing from his mother and sisters that he was just like his father. "'You're f------ just like our dad!' [they used to say.] And I'm 'Oh f---, I don't want to be like my dad.'"
When I interviewed Ginger four years ago for one of the most awkward half hours of my life, he had no interest in much of anything save reiterating that he was the world's best living drummer. I can't say I was shocked. I'd seen the documentary "Beware of Mr. Baker," where he came across as a cocky, ornery cuss — combative, surly, dismissive, sometimes violent.
I mentioned the interview to Kofi. He laughed.
"I just broke my hand four days ago punching a wall. I'm realizing I'm actually my dad! A lot younger, but I'm living as Ginger Baker at the moment which is really stupid." (Kofi punched the wall because of noise complaints near where he was practicing.)
The Music of Cream plays a two-and-a-half-hour set, sometimes utilizing a backdrop scrim of photos and video from the Cream days. Malcolm says the band knows most of the Cream catalog — there are about 40 songs — and you can rest assured Kofi will furiously play the 17-minute "Toad," the Ginger Baker drum solo extravaganza. But song lengths vary from night to night — a jam could be five, 10 or 15 minutes long, vibe dependent.
"It's all about improvisation for us," Malcolm says. "In the same way Cream used a popular idiom [rock], but it was really kind of a jazz form, we're using a song as a starting point and then going off into kind of a musical journey. And then coming back to the song, in terms of recapitulation… We didn't consciously choose this. We just grew up around that and that's a part of the fabric of our musicality."
All three members have other musical ventures — from solo albums, to session work, to various gigs. But they consider bringing live, jamming, improvisational music their artistic lineage, their heritage.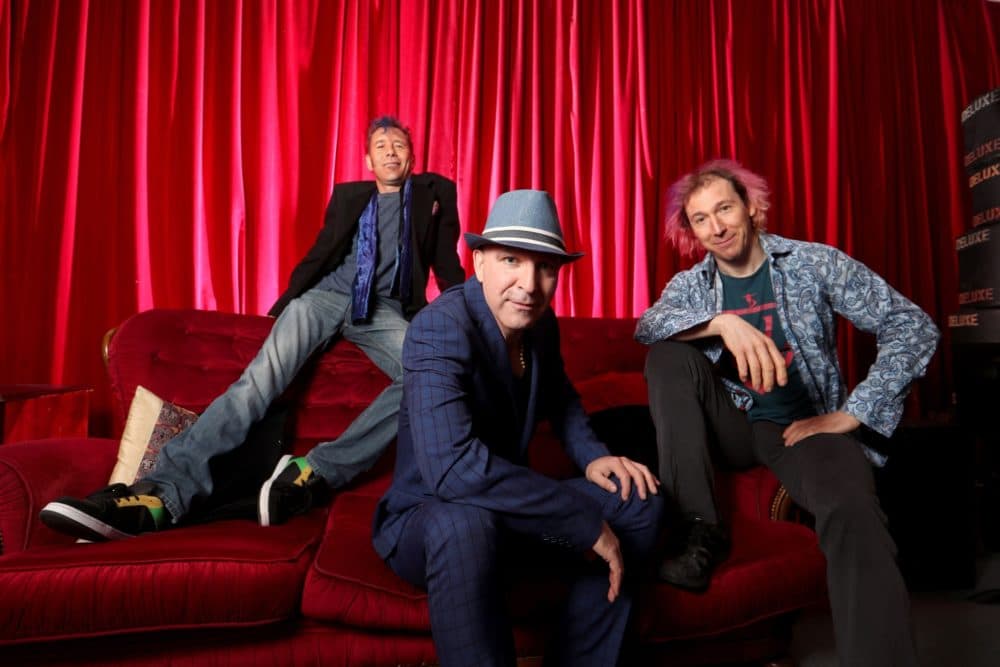 "I don't know if I believe in genetics, but there must be something in there. I took the same path as my dad," Kofi says. "I wouldn't dream of pretending to be better than my dad. How could I be better than him? That would be impossible. I have to be myself and find myself within the body of the music he created. I'm paying tribute to my father and what he achieved by playing his music, but I'm not dressing up as him or learning it note for note."
There is an irony in Kofi connecting to his father on stage while at once being estranged from him in real life.
"Unfortunately," Kofi said, "I think he's got to that point where it's pointless talking to him. For a start, he can't hear anything. Emailing him now, he's just messed himself up health-wise so much. He's been on heroin and morphine his whole life and I think it's really taken its toll. I don't really talk to him anymore. There was this Rolling Stone interview where I said 'My dad's dead to me.' It wasn't meant 'f--- off.' It was meant like he's kind of already gone. He's past that point of no return.
"I'd love to talk to him. I'm kind of pissed off with him for not giving me a relationship through my life with him. I've had little bits here and there. I'm a drummer, my dad was a drummer, it would be such a f------ great relationship to be able to talk to my dad, and sit down and play with him."
---
Music of Cream's tour includes stops at Northampton's Calvin Theater Tuesday, Oct. 9 and the Lynn Memorial Auditorium on Thursday, Oct. 11, continuing with stops in Connecticut and New Hampshire.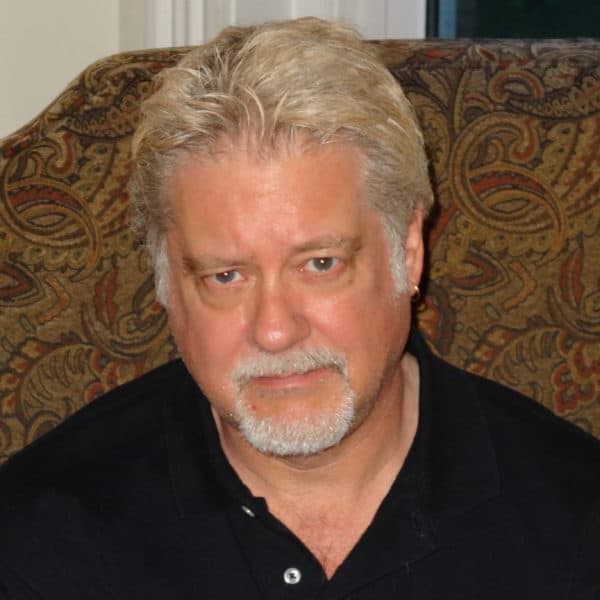 Jim Sullivan Music Writer
Jim Sullivan writes about rock 'n' roll and other music for The ARTery.