Bartók's Concerto Fires Up Boston Symphony Orchestra Opening Night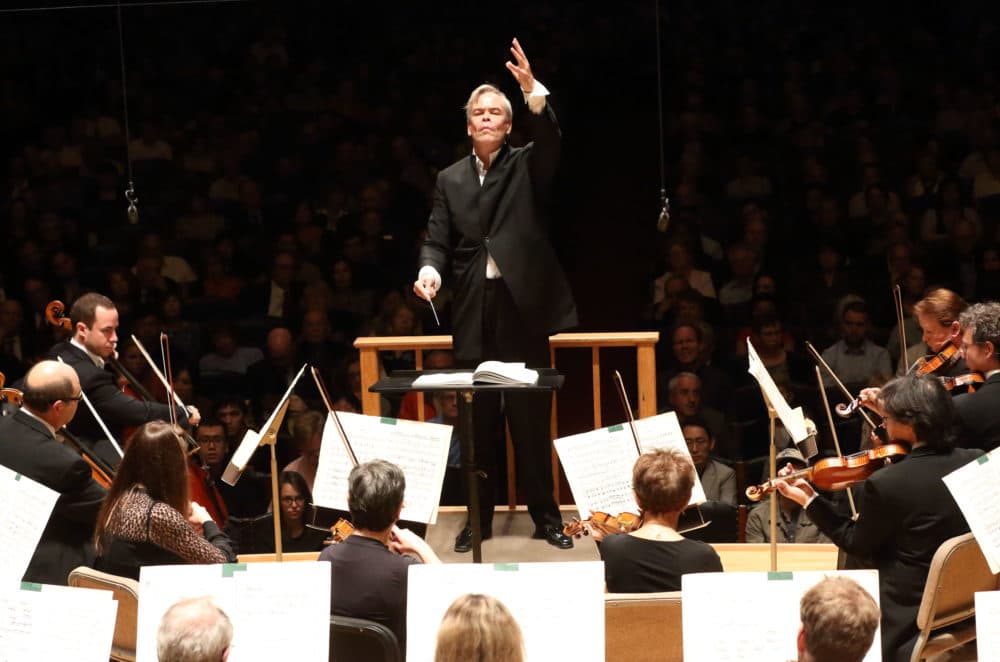 This article is more than 2 years old.
There were two concerts — one energetic, one hardly so, as the Boston Symphony Orchestra opened its season Thursday evening at Symphony Hall.
The high point began after intermission. Finnish conductor Hannu Lintu, making his BSO debut, led a supercharged reading of an audience favorite — Bartók's "Concerto for Orchestra." Commissioned by the BSO's music director Serge Koussevitzky in 1943, the work was a lifeline to Bartók, who was living out his final years in New York, exiled from his native Hungary.
In five bracing movements, the "Concerto for Orchestra" is a powerful reminder that the BSO has championed works that not only remain audience favorites, but have transformed the repertory. In the 1940s, in America at least, Bartók was only slightly known as a composer, and was hardly in demand at all as a pianist. Koussevitzky and the BSO boosted his last years financially and artistically, and brought about an incredible work that makes demands of the entire ensemble.
It's a concerto without any soloist, instead spreading virtuosic moments throughout the orchestra. Individuals are not only featured, but frequently exposed — a solo flute in a strange, isolated pitch; horns playing glissando in the crazy interlude movement, creating a grotesque, carnival sound; violins (both sections) bowing ferociously.
The centerpiece is the Game of Pairs — "Giuoco delle coppie," as Bartók calls the second movement. It matches up multiple pairs of instruments in multiple intervals — bassoons separated by a sixth, oboes by a third, and so on with flutes, trumpets and clarinets. It starts out like a little game, but grows in musical complexity, and wraps up the disparate musical ideas with aplomb.
Lintu did his real work in the fast-developing Elegy. For its somber setting, he made the movement feel remarkably lucid. Its three themes moved easily, from one to the other, contemplative but still alluring.
The last movement is marked Presto, and Lintu got it. So many works tack on an amped-up coda at the end, simply to send off the audience with a rousing conclusion. This work creates that kind of conclusion organically — sending ripples of excitement through the orchestra, bit by bit with a fiery fugue, and wrapping it up in blast of emotion.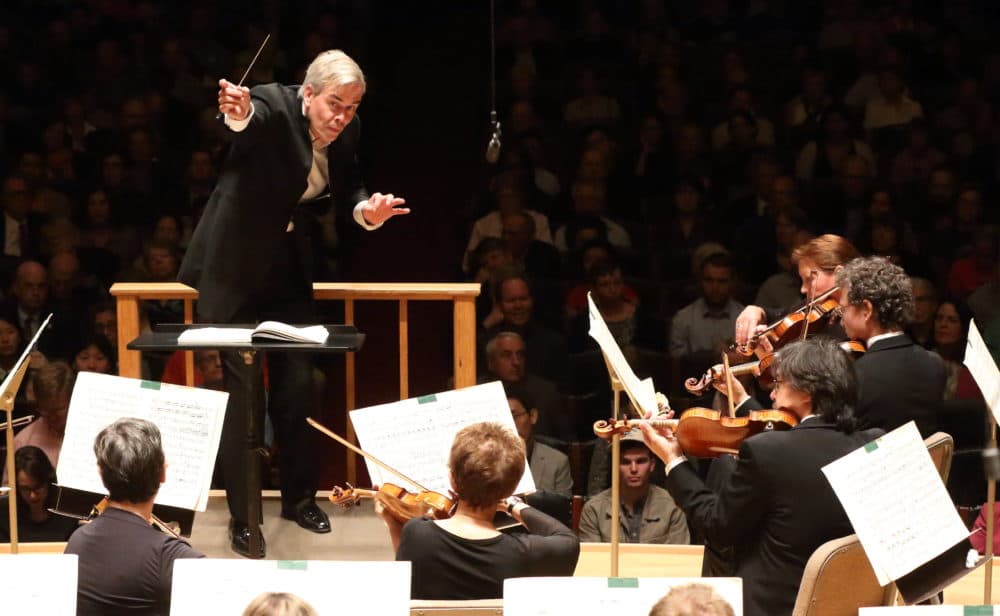 Earlier in the program, the orchestra performed two stripped-down works — Stravinsky's "Symphonies for Wind Instruments" and Tchaikovsky's "Serenade for Strings." The Stravinsky featured only winds and horns; the Tchaikovsky only strings — and was conductor-less to boot. It felt a bit like a Young People's concert, or an instrument demonstration — not a ceremonial kick-off to the year.
"Symphonies for Wind Instruments" is neoclassical Stravinsky, not spiky, angular Stravinsky. We're a long way from the polarizing creations like "Firebird" and "Rite of Spring." A repeated flute line (principal Elizabeth Rowe) serves as a linchpin, but accents from English horn, trumpets and trombones create the real textures. Lintu made the most of the brief work.
It was strange he did not return for Tchaikovsky's "Serenade." Concertmaster Tamara Smirnova served as the nominal leader. With more than three dozen instruments onstage — far too many for everyone to maintain sight-lines — that led to problems with four tricky movements — a waltz, an elegy and a brisk riff on Russian folk tunes among them, each with a distinctive character.
At times the group sounded rudder-less. A conductor could have helped examine the possibilities — especially in the charming waltz, a simple ascending scale that deepens its complexity with lush counterpoint. Or at least allowed the sections to play together.
The famous chorale opening — which blessedly returns several times in the "Serenade," most notably at the conclusion — helped to lift the ensemble out of mire. But even that was played much too briskly at first, belying its Andante marking.
But at least we had Bartók. The "Concerto for Orchestra" forces musicians — and the conductor — to take chances. Perhaps the orchestra is poised to do that again this season, in a time when programming in major orchestras truly needs it. It terms of repertory, it looks somewhat promising.
Last year's programs featured only one female composer — all year. This season, with works by Maija Einfelde, Fanny Mendelssohn-Hensel, Lili Boulanger, Kaija Saariaho and Florence Price, the BSO seems to have responded to the growing demand for gender balance in the repertory. And the inclusion of Price, along with Olly Wilson and Duke Ellington — African-American composers whose work rarely makes it to BSO programs — is also a helpful step. The orchestra needs to make sure that the great art that happens in Symphony Hall also reflects the wider artistic world.
---
This Boston Symphony Orchestra performance repeats Friday, Oct. 12 and Saturday, Oct. 13. The BSO's season continues on Oct. 18, with Ken-David Masur conducting music of Harbison, Prokofiev and Rachmaninov (the first piano concerto with Garrick Ohlsson, soloist).
Keith Powers Classical Music Writer
Keith Powers is a classical music critic for The ARTery.