5 Things To Do This Weekend, From African Dance To Shakespeare In The Fog
This article is more than 2 years old.
It's a good weekend for the arts in greater Boston, with three festivals, an exhibition of rising local street artists and free Shakespeare. Check it out:
Racines Festival | Friday, Oct. 19 - Sunday, Oct. 21 | Roxbury Community College and Boston Conservatory at Berklee 
Now in its second year, Boston's Racines Festival is focused on African and African-rooted dance, from tap to bomba to breaking, with two full days of workshops on Saturday and Sunday. On Friday, the faculty join up for a packed evening of performances.
---
'Midnight Funk' | Through Oct. 31 | Dorchester Art Project 
"Midnight Funk" at the Dorchester Art Project brings together four emerging Boston-area street artists (Rixy Fernandez, Sagie Vangelina, Mattaya Fitts and Curtis Williams) whose work speaks to the current boom in public art and murals. The exhibit, which was curated by the artists themselves, blends graffiti, Anime and cartoon sensibilities. (Read Pamela Reynolds' preview.)
---
IFFBoston Fall Focus | Friday, Oct. 19 - Sunday, Oct. 21 | Brattle Theatre, Cambridge 
The fall installment of the Independent Film Festival Boston is more modest than its panel-packed spring blowout, but it's a great way to get a taste for what will likely be buzzing this winter. I'm especially stoked for "Shoplifters," a film by the Japanese director Hirokazu Kore-eda about a barely-scraping-by family whose criminal activities throw into question their motivations for taking in a lost child. (Check out Sean Burns' guide to the fest.)
---
The Town and The City Festival | Friday, Oct. 19 - Saturday, Oct. 20 | Lowell
Lowell's The Town and the City Festival presents an excellent, and thorough, roundup of some of New England's most talented musicians, including the Boston psych-punk band Bat House and the legendary Roxbury rapper Edo.G, to name but two. The festival, which borrows its title from the Jack Kerouac novel that takes place in Lowell, unfolds over two days in various venues throughout the city.
---
Fog x Macbeth | Sunday, Oct. 21 | Arnold Arboretum 
By now you've probably heard of the eerie fog sculptures that were installed in the Emerald Necklace this summer, unfurling their misty shapes at regular intervals throughout the park system. What better way to make use of these outdoor fog machines than to stage Shakespeare's spookiest tragedy? Brought to you by the Actors' Shakespeare Project.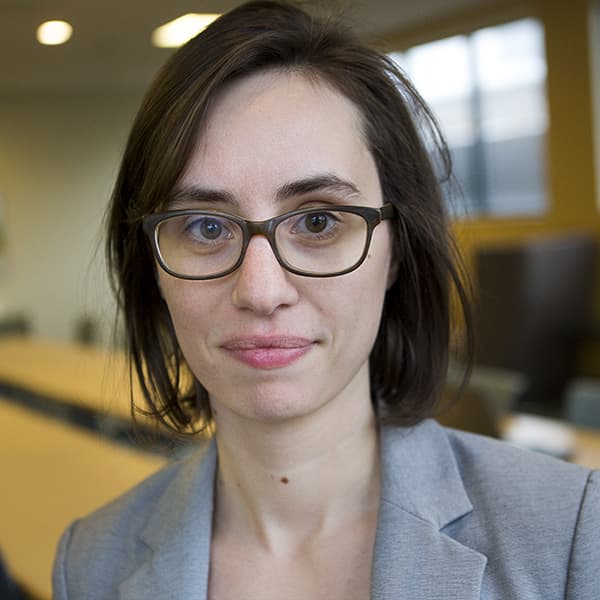 Amelia Mason Arts And Culture Reporter
Amelia Mason is an arts and culture reporter and critic for The ARTery, WBUR's arts and culture team. She covers everything from fine art to television to the inner workings of the Boston music scene.