BSO Challenges LA Philharmonic To Top 'Shipping Up To Boston' Amid Red Sox-Dodgers World Series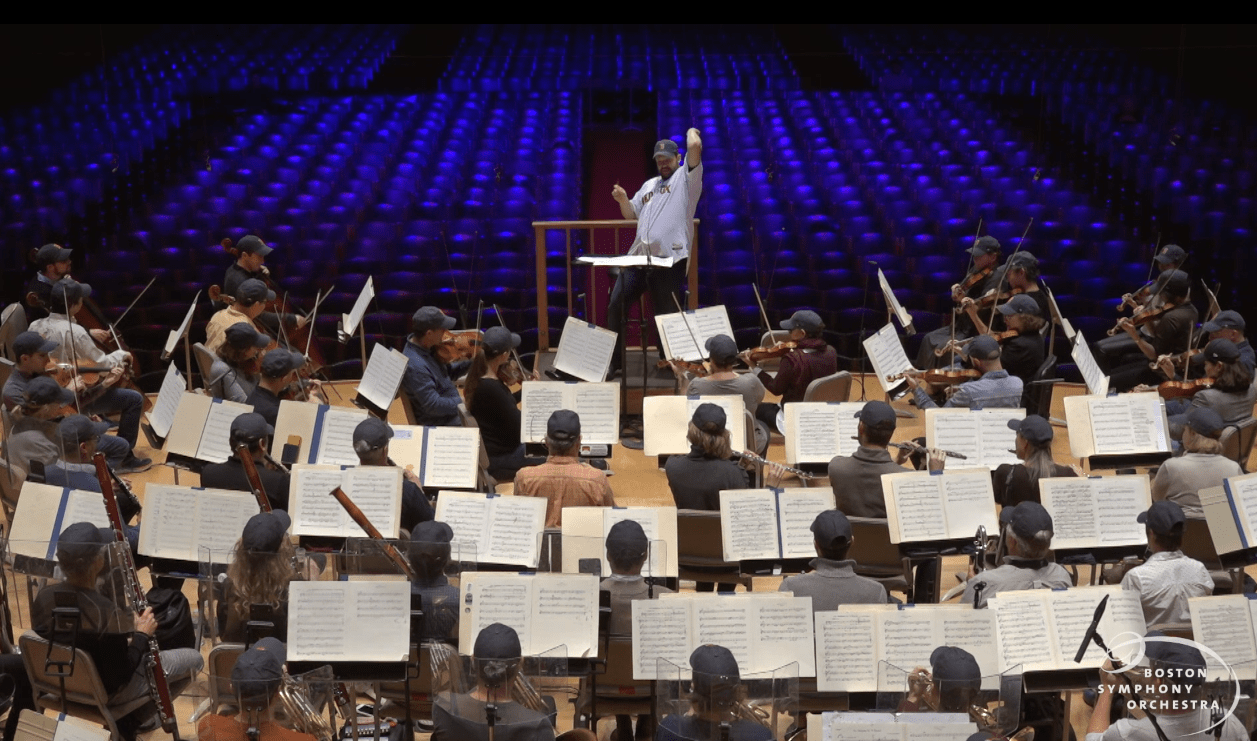 This article is more than 2 years old.
With the Red Sox leading the World Series over the LA Dodgers, Boston's arts institutions don't want to miss the opportunity to let the world know the city is more than a sports town.
Andris Nelsons, the artistic director and conductor of the Boston Symphony Orchestra, challenged Gustavo Dudamel and the Los Angeles Philharmonic to top the (in)famous Boston tune, "I'm Shipping Up To Boston," by the Dropkick Murphys. (In 2013, the last time the Red Sox were in the World Series, the brass section of the BSO held a "brass off" with the St. Louis Symphony Orchestra.)
Dressed in a Red Sox jersey, Nelsons starts the video: "We challenge Gustavo and the LA Philharmonic to top our theme song." The whole orchestra is decked out in B logo caps as they play the Boston anthem we've all heard too many times.
Watch it below (and if you're hesitating to click play like I was, it's definitely worth getting the tune stuck in your head all afternoon):
On Wednesday night, the LA Phil tweeted a poll asking its followers what song it should play: "I Love L.A." or "Sweet Caroline." As of press time, 53 percent of its respondents asked for "I Love L.A." (Twitter users didn't hesitate to point out that Boston has "Sweet Caroline" on lockdown.)
The Museum of Fine Arts and the Davis Museum spent some time doctoring up their esteemed holdings with Red Sox gear:
And the Isabella Stewart Gardner Museum doesn't want you to forget that its creator and namesake was a huge Sox fan: