6 First-Person Docs To See At The 30th Boston Jewish Film Festival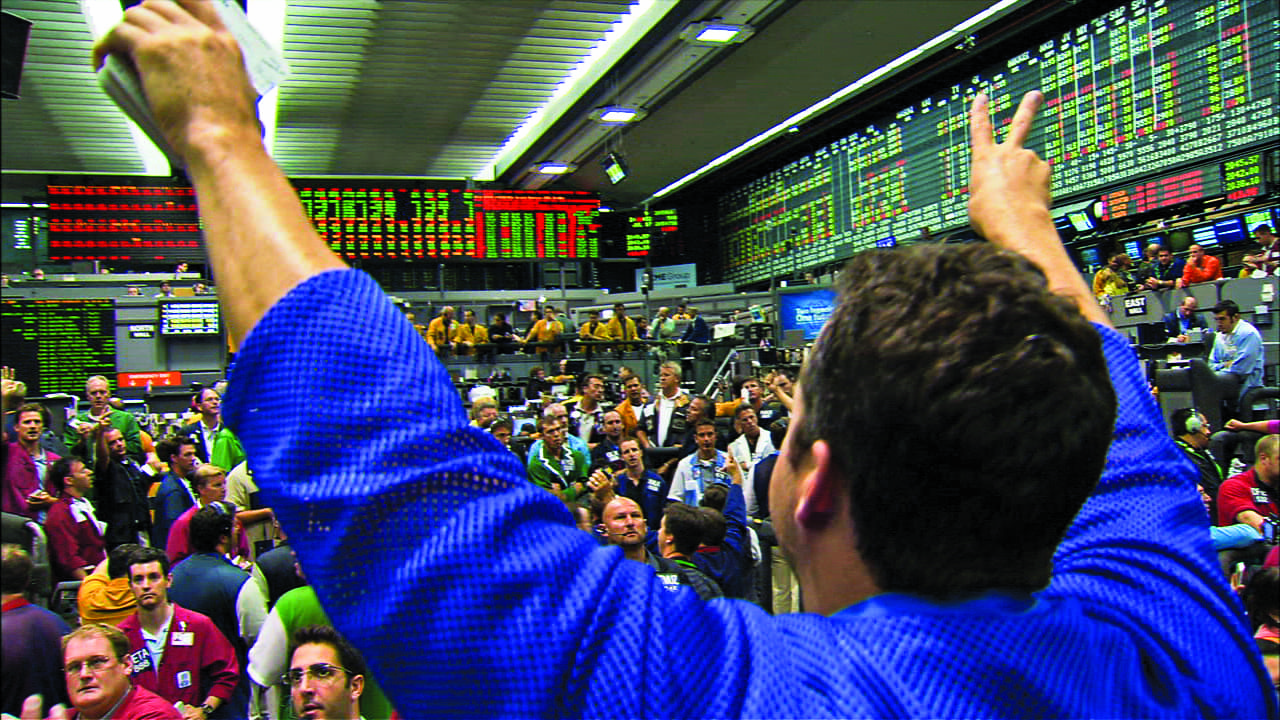 This article is more than 2 years old.
We can credit or blame Michael Moore for the rise of the first-person documentary, where the filmmaker appears in her or his film. The genre evokes strong responses — some moviegoers have sworn them off altogether. I happen to love them.
With an unusually robust crop of first-person titles in this year's Boston Jewish Film Festival (running Wednesday, Nov. 7 through Monday, Nov. 19), artistic director Ariana Cohen-Halberstam acknowledges that "people have this feeling that seeing a first-person film will be like sitting through slideshow of their friend's vacation. But a well-made film is not that."
At their best, first-person documentaries lay bare the filmmaker's motivations and emotional stakes. The results can yield refreshingly honest contemporary storytelling.
Beginning just a week and a half after the tragedy at a Pittsburgh synagogue, Cohen-Halberstam says the festival will be a place for solace and "a home to process ideas, thoughts and feelings" on the breadth of the Jewish experience. She says that this year no single film draws a clear connection to Pittsburgh but many touch on anti-Semitism, the murder of Jews and other human crises. "I think people will draw those connections on their own," she says.
Here are my picks of six first-person documentaries that strike the unique balance between self and story screening at BJFF this year:
'Futures Past' | Sunday, Nov. 11 | West Newton Cinema
Emblematic of the best elements in first-person docs, "Futures Past" captures family intimacy with the texture of home movies, father-son conflict of Shakespearian scale, and a parallel story of the death of an industry they both attempted to master. Leo Melamed became a legend as a major innovator in the field of financial futures. For a time his son Jordan followed suit as an open outcry trader on the Chicago Mercantile Exchange (CME) floor. But then he moves to Hollywood where it turns out the stakes are much higher. After his career and marriage falls apart, he returns to the CME pit to document the slow death of in-person trading's fascinating sub-culture. The relentless pace, bright jackets, wild hand gestures and yelling has literally left many interviewed with gravel for voices. He also films his father. A lot. At moments it seems as if Jordan's making two films at once. But the CME stands in as a battleground that, like the "truths" his father points to on a stock graph, exist only for the moments a buyer and seller agree. Then everything changes. By the end, for Jordan and his father Leo, we presume their metaphorical stock is on the rise.
---
'Unsettling' | Sunday, Nov. 11 | Institute of Contemporary Art, Boston
Filmmaker Iris Zaki, a leftist hipster from Tel Aviv, rents a house in a West Bank settlement and embarks on a self-prescribed listening campaign. A friend lets her set up cameras outside his café. Days go by as Zaki waits for willing participants. Finally, one man tells her he moved to Tekoa for the schools and has not fully resolved his political stance. Then a cluster of former "hilltop youth" explain their reasons for forming makeshift outposts to aggressively expand the settlement movement. But Zaki's on and off conversation with her café-owner friend serves as the film's intriguing backbone. When the sheen of flirtatious banter wears thin, they realize they cannot bridge their political chasm. Their opposition rings eerily familiar to American partisanship. He says, "I think you keep showing me how things are wrong." She says, "I think you keep showing me how things are right." He claims that many things bother him about where he lives but when she asks him to name one he gets up from the table, saying, "I have to pick up my son." With a simple structure, Zaki captures a remarkably nuanced and current portrait of the challenges her generation faces as it envisions Israel's future. She also impressively pulls this film off as a nearly one-woman crew. She attended the festival with a previous first-person film, "Women in Sink," and will attend this year to answer questions.
---
'In Her Footsteps' | Tuesday, Nov. 13 | Coolidge Corner Theatre, Brookline
Early in "In Her Footsteps" Rana Abu Fraiha's mom rebuffs being on camera. "There are intimate things in a family," she warns. But like many other first-person filmmakers before her, Abu Fraiha reasons, "It's the best environment for me to film in. There's nothing I know better." It turns out both are right. This intimate doc reveals how her parents' love marriage both unites and divides their family. Her Muslim mother refused to live in the Bedouin community where her father grew up. Together they chose to settle in the upscale Jewish city of Oren, a place where her mother thought she could raise strong daughters. Twenty years later, as the filmmaker's mother's cancer worsens, the city refuses to grant her dying wish of being buried there. Much like the decision the parents faced upon marrying, the adult children are left to grapple with options that all feel partially wrong. This emotionally powerful film examines the consequences of leaving two family cultures to form a new, third way of living. Also a moving end-of-life film, it's shrouded in grief and anger over the loss of an iron-willed role model.
---
'Chasing Portraits' | Sunday, Nov. 18 | Museum of Fine Arts, Boston 
Elizabeth Rynecki's bookshelves may be stacked with Holocaust memoirs but her father thinks there are two ways of dealing with what he and his parents survived: "You either reconcile or forget it." He chose the latter. Yet his silence only enlarges his daughter's yearning to know more, especially about her artist great-grandfather Moshe Rynecki, who died at Majdanek concentration camp. Of his 800 or so paintings and sculptures — unique turn-of-the-century depictions of working class Polish Jews and religious life — her family could rescue maybe 100. In this candid documentary, Rynecki pursues the other paintings as if they, too, were lost family members. Structured like a personal essay that brings the audience along for the journey, "Chasing Portraits" affectingly conveys inherited trauma. At one point Rynecki's young son worries about his mother's departure for Poland. "I don't think anything scary is going to happen," she assures him while packing her bags. "Well, it was scary at one point," he says. He already understands how grief can take hold of a place, and the people he loves most.
---
'The Waldheim Waltz' | Sunday, Nov. 11 | West Newton Cinema
Will the story of former United Nations secretary general Kurt Waldheim disappear, just as his own dubious time during WWII seemed to? That's the unspoken question — and chief concern — of Ruth Beckerman's loosely first-person documentary. Mostly composed of news footage leading up to his 1986 election as Austrian president, when the Western world suddenly gained interest in his purported involvement in war crimes, the film could play as archival reporting with a point of view. The filmmaker was also a protester. She occasionally adds comments like, "Either you document or protest. You have to choose." Clearly she didn't feel she could do both until decades later. And clearly the magnitude of Waldheim's victory, despite being declared a persona non grata in America and elsewhere, still resonates for the filmmaker. She successfully probes Austria positioning itself after the war as only a victim and how her fellow citizens disagree over individual and national accountability for the Holocaust. She also showcases the strong stance of American Jews and elected officials who take up the case against Waldheim. They do so not only on moral grounds but as Rep. Pat Schroeder said, because "America is a place ruled by law not by men." Thus another question that lingers over this film is whether certain democracies are once again falling prey to the rule of men.
---
'Etgar Keret: Based on a True Story' | Thursday, Nov. 15 and Saturday, Nov. 17 | Brattle Theatre, Cambridge and JCC Riemer-Goldstein Theatre, Newton 
Films about writers have the deck stacked against them. Film can flatten encounters with authors like Etgar Keret, so alive and multi-dimensional on the page. That's why the inventive dramatizations in this film are by far its strongest moments. "Etgar Keret: Based On a True Story" opens with a recreation of its two Dutch filmmakers being questioned at the airport. They want to shoot Israel's beloved absurdist flash fiction writer. "You want to what?" the guard asks. The scene frames the film, perhaps unnecessarily, though its presence allows Keret's imagination to triumph. He plays characters from his own life story as well as from a few of his shorts, which feature the added flair of animation. Sit-down interviews with Ira Glass, Gary Shteyngart and Jonathan Safran Foer round out the film as a more traditional profile. In many ways Keret is his own best biographer (though his friends lovingly call him a liar). "The need to tell stories is the need to put some structure on the reality around you," he says. "The more chaotic and less sense it makes, the stronger my need to tell a story about it."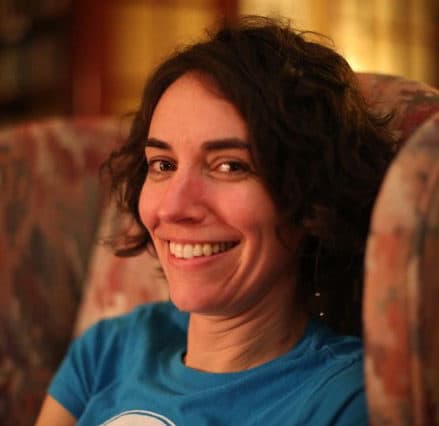 Erin Trahan Film Writer
Erin Trahan writes about film for The ARTery.