'Boys From Nowhere' Captures A Grittier Kenmore Square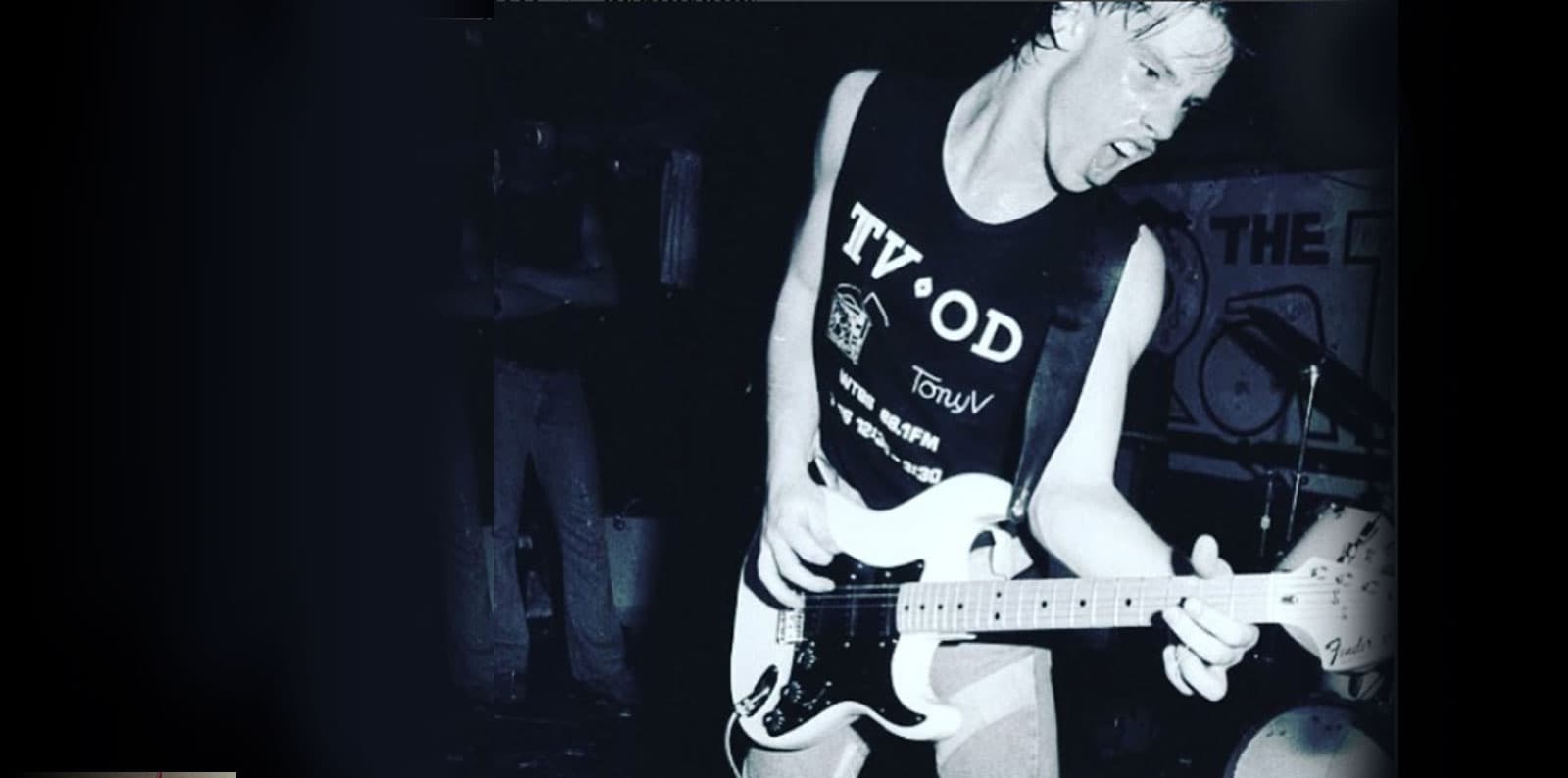 This article is more than 2 years old.
Deirdre Doyle first set foot in the Rathskeller, a punk venue in Kenmore Square that reigned from 1974 to 1997, to see the band The Specials when she was in high school. "It was very smelly, very dark, very awesome," Doyle said. Now a tattoo artist at Redemption Tattoo in Cambridge, Doyle said she looks back at her memories of a funkier and grittier Kenmore Square that served as a gathering place for punk bands and the community that formed around it.
Before it closed down in 1997, and was torn down in 2000 for the construction of Hotel Commonwealth, the Rat was the cornerstone of Boston punk in the '70s and '80s. It gave local bands that defied the era's commercial music a chance to play their original material to an audience equally disinterested in top 40 hits and disco.
Chris Parcellin and Lenny Scolletta's documentary "Boys From Nowhere: The Story of Boston's Garage Punk Uprising" captures this pivotal moment in rock history. Starring some of the era's most prominent musicians like The Real Kids, DMZ and Willie "Loco" Alexander, the film chronicles a bygone era of a dumpier Boston but also feels especially relevant today as the dearth of practice and performance spaces for louder, hardcore bands becomes more palpable with an ever gentrifying city. The film will screen this weekend at The Cabot in Beverly.
Boston's affordability in the 1970s enabled artists to live and work in the city. "Rent was cheap. There were a lot of rehearsal spaces… There was a lot of original music and places to play," said Wayne Valdez, a photographer who documented the scene at the Rat. People young and old packed all-ages venues, the shows had a reputation for being the hardest and punks in Kenmore clashed with sports fans and disco-goers.
Historian and writer Tim Devin said 1970s Boston was a hotbed for counterculture, as the city dealt with segregation and busing, major unemployment, and an opioid epidemic. "There was a lot of horrible things going on in the '70s, but that gave space and incentive for people to experiment with their lives that has proved productive in the long term. All these social problems inspired people to try to make it a better place."
Policy and culture soon shifted. The drinking age was raised to 21, liquor licenses became harder to attain and keep and punk in Kenmore Square went dormant. "They made the whole area just so high end and it's all gentrified. It's geared to more professional people and professional people don't go to the Rat, and they don't go to places like that."
Scolletta said over time it became more difficult for people to see shows. In the '70s, there was a number of venues where punk bands played: the Rat, Cantone's, the Channel, Chet's Last Call. They are all gone.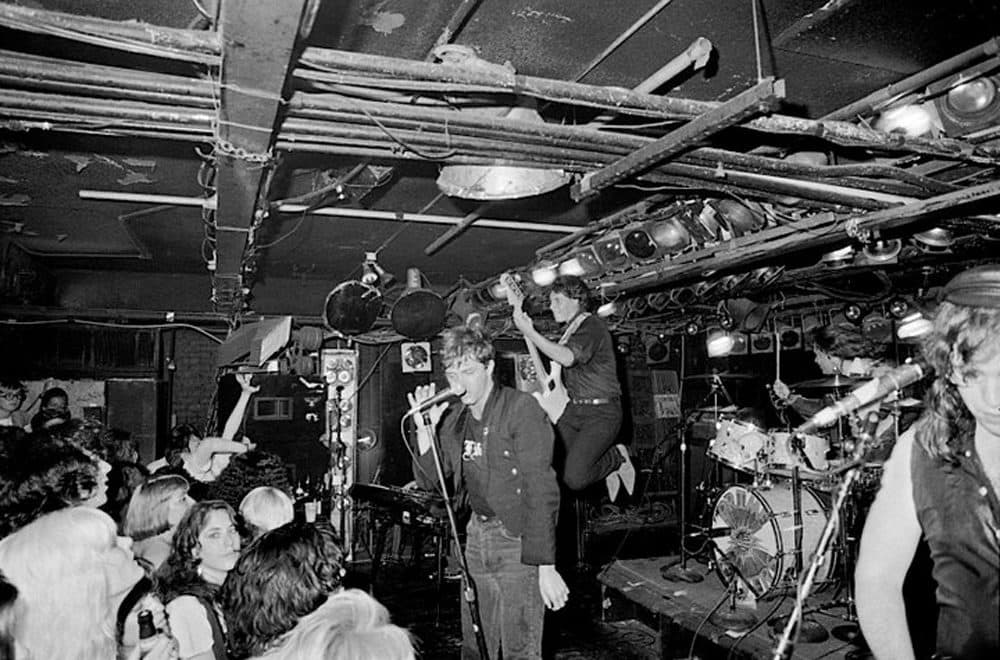 Scolletta was enraptured by the Boston punk bands' hard and grungy sounds — a far cry from the polished synths from that era. As he listened to Ace of Hearts CDs, he wondered why those bands didn't become famous like The Ramones in the CBGB scene in New York.
When producers tried to take bands like DMZ and The Nervous Eaters under their wing and propel them to fame, they altered the bands' hard-hitting sounds and the bands' fans gave them flack for it, Scolletta said. "They [producers] watered down the songs and took away the edge... It didn't sound like the band. It sounded like a radio friendly-version of the band."
But Boston punk bands were influential in another way. Scolletta said that by forging their own sounds, they provided inspiration for the bands in the '80s and '90s. They were also integral to fostering a local scene, driving people to record stores and creating a crossover within the arts community.
Valdez said that a community of people who inspired each other rose out of hardcore and punk. "My core community is the people still, to this day, that I met at the Rat... It gave me an opportunity to be creative."
Parcellin said that though landmark venues like the Rat are gone, the history remains for future generations to examine. "They [Boston punk bands] were committed to playing great rock and roll music... I hope people see that and are inspired by that, go and start their own bands, and carry on the tradition of great rock and roll that these guys were a big part of."
Doyle, the tattoo artist who frequented The Rat in high school, said there's value in the resilience of the scene from that time. "There's a community in the greater Boston area in general that stands up for what they believe in, there's a history of it... There's a lot when you go back to the punk scene in the [1970s and 1980s] that kids today could definitely recreate pretty well."
---
"Boys From Nowhere" screens Saturday, Nov. 10 at 7:30 p.m. at The Cabot in Beverly.