5 Things To Do This Weekend, From New Choreography To Really Uncomfortable Clothes
This article is more than 2 years old.
From new choreography to experimental music to really uncomfortable clothes, this weekend's arts offerings will challenge your expectations.
CATALYSTS | Jan. 12 - 26 | The Dance Complex, Cambridge 
The Dance Complex presents work from its four choreographers-in-residence: modern dancer Ali Kenner Brodsky with a piece about grief, experimental choreographer Dawn Kramer with a new work combining improvised music and videography, traditional Irish dancer Rebecca McGowan with an Americana collaboration and hip-hop dancer Aysha Upchurch with new choreography inspired by the concept of home.
---
Not a Wasted Night | Jan. 11 | The Paradise, Boston
Back in the '80s, the Braintree-born band Gang Green played a vital role in Boston's emerging hardcore punk scene. Now, friends of the band come together to raise money for frontman Chris Doherty's recovery after a stroke. (Read Jim Sullivan's feature.)
---
Co-incidence Festival | Jan. 11 - 19 | Washington Street Gallery, Somerville
Now in its third year, Somerville's co-incidence festival is collaborative, improvisatory and designed to elicit surprises — much like the experimental music that it celebrates. Along with concerts and showcases, the free festival includes activities like a "soundwalk" in the Middlesex Fells, a trip to Walden Pond and a wine tasting.
---
(Some of) The Best of 2018 | Jan. 9 - 17 | Brattle Theatre, Cambridge
Feeling overwhelmed by last year's cinematic bounty? The Brattle Theatre makes the tough choices for you, with a week-long series featuring its favorite films of 2018. (Here are some of our critics' favorite movies, if you want to venture through them on your own.)
---
'Uneasy Beauty' | Through April 21 | Fuller Craft Museum, Brockton 
All of the work on display in "Uneasy Beauty: Discomfort in Contemporary Adornment" is wearable — though that doesn't mean you should wear it. The exhibit pushes the bounds of comfort, both physical and cultural, through eye-popping fashion. (Learn more from Maria Garcia on the exhibition.)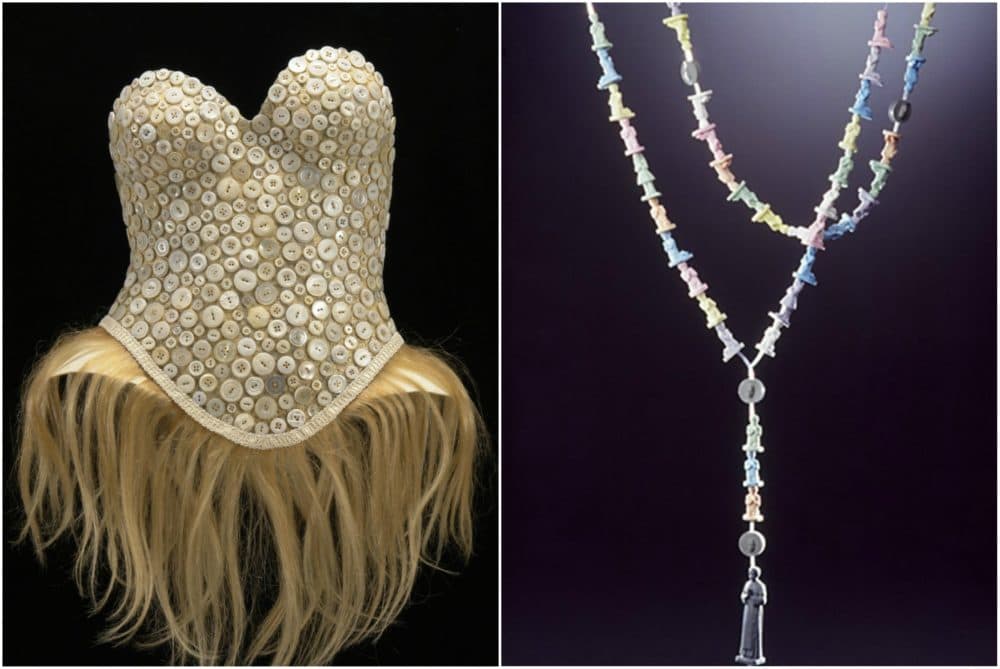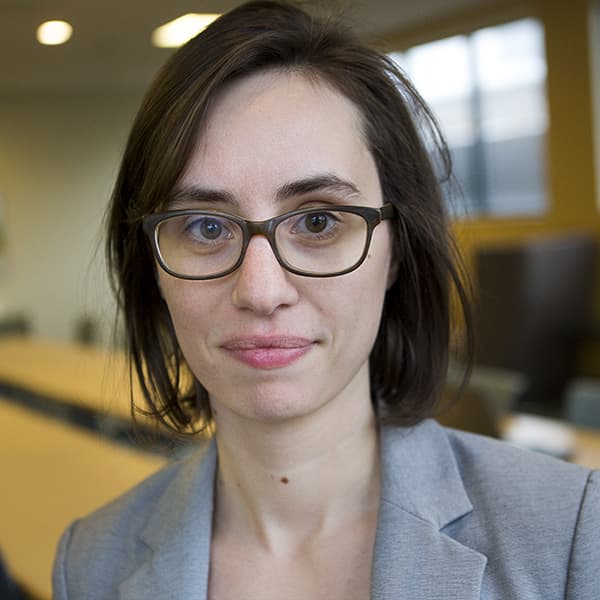 Amelia Mason Arts And Culture Reporter
Amelia Mason is an arts and culture reporter and critic for The ARTery, WBUR's arts and culture team. She covers everything from fine art to television to the inner workings of the Boston music scene.