In 'Dear Black Boy,' Former Patriot Bennett Hopes To Inspire Black Boys To Dream Beyond Sports
06:02
Play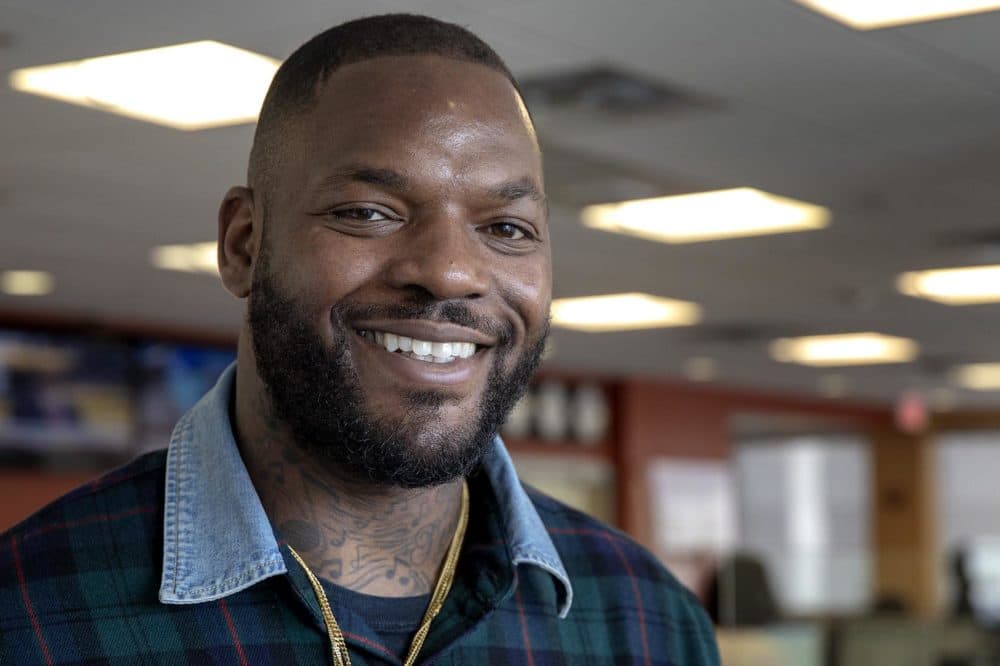 Martellus Bennett played in the NFL for 10 years. In 2017, the tight end helped the Patriots win the Super Bowl in an epic comeback.
But being a Super Bowl champ wasn't enough for Bennett. He retired from football last year. And now he's doing what really means something to him: creating children's books.
Bennett runs a multimedia storytelling company he founded when he was still in the pros. Called The Imagination Agency, it produces books, apps and videos designed to represent children of color.
He talked with WBUR's All Things Considered about his latest book, "Dear Black Boy," which he hopes will inspire black children to dream big like he did — beyond a life in sports.
Interview Highlights:
Martellus Bennett: The idea is really for the black boy to look at himself differently — because when society sees the black boy, the first thing someone usually asked me is, "What sport do you play?" or, "What team are you on?" Nobody really asks you what do you do, or what you're interested in. So the value of the black boy in society is usually tied to the value of the sport or the way he could perform or entertain.
Lisa Mullins: You said that you want [young kids] to kind of see you and be inspired, but when they see you they think, "Great! I want to be in the Super Bowl." So that's the part of you that a lot of kids will see and aspire to.
I don't really like the idea of someone looking at me to be like I was on the football field. I feel like for me, if that's the ... only thing I can inspire kids to do, I didn't fulfill my purpose in life. Football's always been the side hustle to get to be able to create the whole time. I don't want to inspire the next generation of tight ends or linebackers to play the game. If I could inspire the next generation of architects and technology leaders and writers and illustrators and film directors, then I feel like I have fulfilled my life purpose.
In this book you used running as kind of a metaphor for life. So it is kind of a sports analogy. But then what you're saying to young kids is to have the freedom to look beyond just sports. How did you get that across?
The idea is, these kids are in a maze. Any time you're in a maze there's multiple ways to get to the end. ... You're in this race of life. The game of life is one that we don't spend time preparing the kids for. ... And I always tell parents, when you sign your kids up for Pee Wee football, you're signing over their identity if you're not playing close attention.
You weren't born, necessarily, to play football — to be in the Super Bowl. How did you figure out that ... you had other options? And you're pursuing the other options now ... made possible by your success in football.
I recognized from a young age that I wasn't a football player; I played football. But then I had this other thirst for, whether it's comic books, writing and the arts and the creatives. ... When I won the Super Bowl I thought I was going to be, like, extremely happy. But then I really just felt like, "Well, this is it?" I felt like I got bamboozled. It wasn't until recently I became a full person.
This segment aired on April 25, 2019.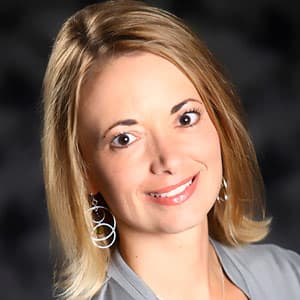 Lynn Jolicoeur Producer/Reporter
Lynn Jolicoeur is the field producer for WBUR's All Things Considered. She also reports for the station's various local news broadcasts.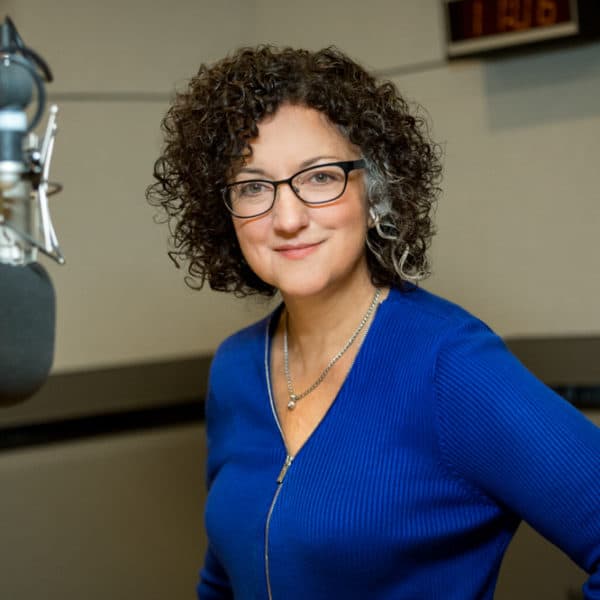 Lisa Mullins Host, All Things Considered
Lisa Mullins is the voice of WBUR's All Things Considered. She anchors the program, conducts interviews and reports from the field.