Magic Collection Of Watertown's Late Ray Goulet Is Set For Auction
04:41
Play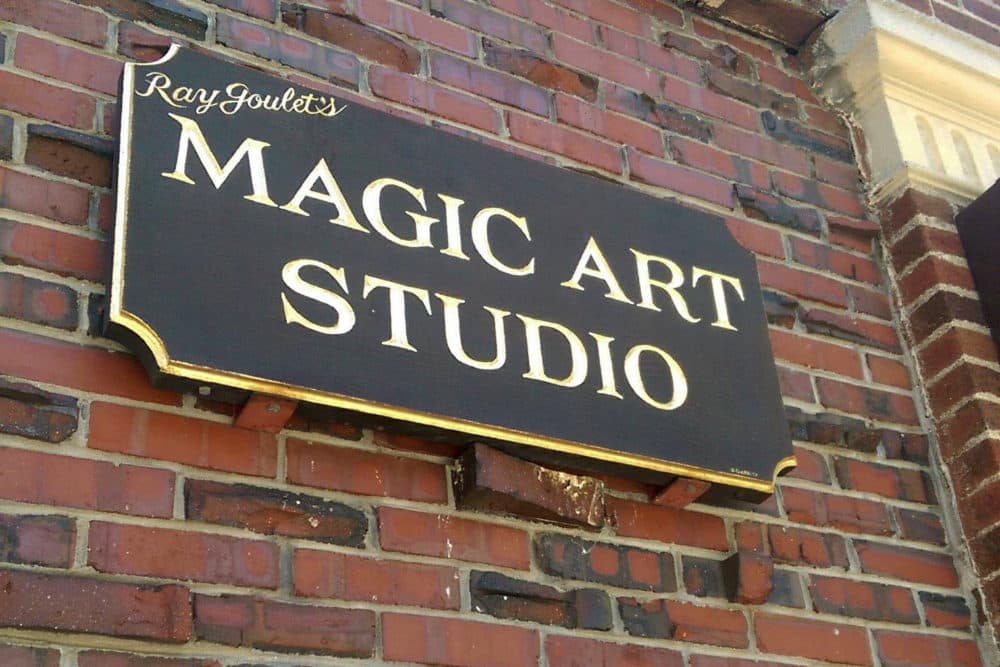 Magic enthusiasts around the country will receiver a posthumous gift from late Watertown magician Ray Goulet.
Goulet's renowned magic collection will hit the auction block Saturday in Chicago by the auction group Potter and Potter.
A traveling magician, Goulet spent more than 40 years gathering magic tricks across the country and storing them at his Watertown building, the Magic Art Studio. The collection boasts many items once used by some of history's most famous magicians as well as local performers.
We talked with Michael Mayo of Framingham, a part-time magician and frequent visitor of the studio, about Goulet and his collection. Here are some highlights from the interview, lightly edited for clarity.
Interview Highlights:
How did you first find out about the collection, and what made it so interesting to you?
A local magician and friend of mine brought me in there to meet Ray about nine years ago to see the magic shop. It was absolutely a museum. It was filled with collectibles and magic objects that were hundreds of years old. Ray had a real talent for displaying all the items that he collected. They were all grouped together by manufacturer and maker and had display lights on them in glass cases and everything. It was quite a sight to see. 
But it was more than just a shop. It was also a gathering place for local magicians.
What inspired him to start putting this collection together?
Ray just loved magic. He was a really technical person who just loved to find out how certain things worked. It started with him collecting tricks for his own show. And once he began to collect more, he got more into magic history.
He seemed to have a story for every piece in his collection. He could pick up a piece off the shelf anywhere in his shop and not only explain where he got the trick but actually how to perform the trick. And when you think about just the amount of items that Ray had in his collection, it's pretty amazing that he remembered all that stuff.
What was your favorite item?
Ray had this little dye box, which can be used for several handheld magic tricks, that belonged to Harry Kellar, a famous magician in the early part of the 20th century. I just thought it was unbelievable that a personal prop of one of the greatest magicians of all time was sitting right in front of me.
Goulet didn't just collect famous and rare magic items. He also gathered tricks from local magicians as well. Do you think his appreciation for local magic and objects made his collection even more special for magic enthusiasts around here?
Oh, it absolutely did. It was really the hub of the magic community in Boston. Some of the local area magicians used to spend time at Ray's shop, which also made it a little bit more special. But he was really interested in just the scene and performance aspect and theater around the Boston area.
Goulet passed away about two years ago, and the shop has since closed down. Why did he decide to auction off the items in this way?
When he chose to sell the items, he wanted to sell them individually. Over the years, there were several offers that Ray received to purchase this whole collection. One was even from [famous American magician] David Copperfield himself. And Ray turned him down because he wanted people to acquire these things piece by piece like he did so that everybody could get a chance to have some of this stuff.
How do you hope people will remember Goulet?
He was a real renaissance man. He really did everything. I think that everybody will remember Ray has just a friend: a genuine, generous, nice person. He's definitely left a large hole in the community. But his memories and stories and the time spent with them are going to last a long time.
This segment aired on April 26, 2019.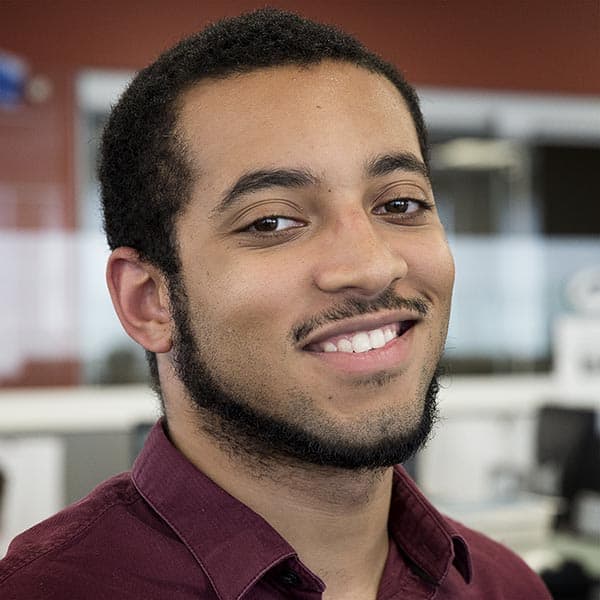 Khari Thompson Field Producer, Morning Edition
Khari Thompson is the field producer for WBUR's Morning Edition.