At 'Vision And Justice,' A Deep Exploration Of Black Visual Cultures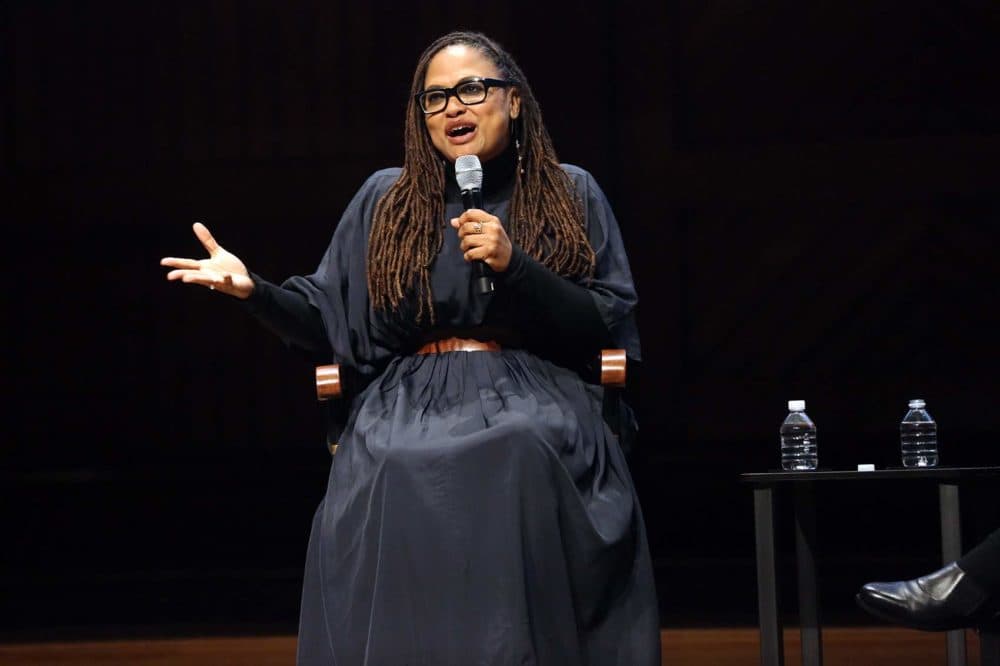 In 1843, Isabella Baumfree became an itinerant preacher and took on a new name: Sojourner Truth. Her stirring speeches about slavery quickly brought her to the forefront of the abolitionist movement.
To sustain her activism, Truth sold self-portrait photographs that showed her dressed elegantly, knitting or performing other domestic tasks then associated with middle-class white women. The caption read: "I sell the shadow to support the substance." Once an enslaved person, Truth underscored that as a free woman she owned her body and reaped its profits.
In the United States, black visual cultures have always flowered alongside racism. The tension between the two was the subject of "Vision & Justice: A Creative Convening on Arts, Race, and Justice," a two-day event at Harvard University attended by more than 2,000 people over the weekend.
The gathering was curated by Sarah Elizabeth Lewis, an assistant professor of history of art and architecture and African and African-American studies at Harvard and the author of "The Rise: Creativity, the Gift of Failure, and the Search for Mastery." The convening developed from previous projects that live under the Vision & Justice moniker. One of them was a 2016 issue of Aperture, guest edited by Lewis. It is the magazine's best-selling issue to date.
The fourth project in the series, the convening brought together revered black artists like Carrie Mae Weems and Ava DuVernay as well as icons from other sectors, such as author Claudia Rankine and public interest lawyer Bryan Stevenson.
Partially due to the star power, an electricity permeated both days of the convening. But the excitement also had deeper roots. Artists and scholars spoke publicly and among each other about the importance of understanding where they stood in a legacy of creation and racial strife.
Lewis created a "living laboratory" that included academics, artists and the public. The event, she told me, is highly indebted to predecessors like the Black Portraitures conference. But she also notes that Visions & Justice differed in who it invited to the table.
"It's meant to bring together people who typically would not come together," says Lewis. "I think this conference benefited from the trust that I have with my colleagues and they have with me to consider their own work through the lens of culture and narrative. And to do so publicly is an act of faith."
The convening explored how, since slavery, photography and images have been used to honor human life and deliberately denigrate it. For Lewis, the interdisciplinary panels created new "understanding of what the consequences of that history are for us today."
One of the consequences is that harmful images are often not deliberately denigrating. Rather, they may inadvertently express a deep history of racist conflict.
Computer scientist and poet Joy Buolamwini, who sat on a panel discussing algorithmic racial bias (alongside computer scientist Latanya Sweeny and Ford Foundation president Darren Walker), also performed "AI, Ain't I a Woman?." It is a visual and spoken word poem that details how iconic black women, from Sojourner Truth to Serena Williams, are mislabeled as men in widely used facial recognition software.
With police organizations using facial recognition technology, these errors could have fatal consequences in a criminal justice system where racial bias can manifest as police brutality.
Others at the convening sought to disarm widespread, potent images of police brutality. Carrie Mae Weems performed her multimedia piece, "Grace Notes; Reflections for Now," which grieved the loss of black youth to police brutality. Weems powerfully reclaimed viral YouTube clips of police shootings from the media machine that problematically invoke images of black death. Through evocative filmmaking, Weems re-contextualized fallen black bodies as vibrant lives cut short.
Many of the scholars at the convening held a deep knowledge of Weems' lyricism and layered imagery. Among them was Jovonna Jones, a Ph.D. candidate in Harvard's Department of African-American Studies and one of Lewis' students. She also received an honorable mention in the Gordon Parks Foundation Essay Prize — one of the convening's kickoff events.
For Jones, Vision & Justice marks a moment in which black culture is being highlighted at the highest levels. But what outsiders to the field may not see, is that conferences and gatherings like this one are crucial for black studies.
"What these scholars are doing and what I hope to continue, is the kind of knowledge still that's not recognized as actual knowledge," she remarks. "As a student, if these people do not get together formally and informally to keep seeing each other and acknowledging that, yeah, you exist and the way you're thinking is legitimate. Then what I do — not only does it not necessarily matter — but it doesn't exist."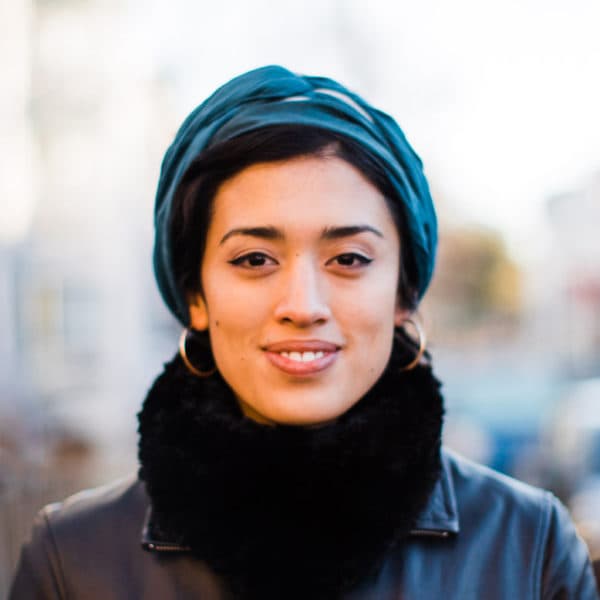 Ariana Lee Arts Writer
Ariana Lee is a writer, artist and podcaster.