NASA Astronauts Give Some Cosmic Cred To Boston Pops' Moon Landing Celebration
The Boston Pops are blasting into space this spring. No, not with SpaceX — but with strings, Star Wars and a crew of real-life astronauts.
Conductor Keith Lockhart and his orchestra are conjuring the cosmos to celebrate the 50th anniversary of the Apollo 11 moon landing throughout their new season. Wednesday's star-studded (pun intended) kick-off includes the Boston premiere of "From the Earth to the Moon and Beyond," a co-commission by Pulitzer Prize-nominated composer James Beckel.
The orchestral work and accompanying multimedia piece will be narrated by a rotating cast of astronauts in the coming weeks, but opening night features a homegrown explorer: NASA astronaut and Needham native Sunita Williams, who broke multiple records for space walks by a woman.
The moon landing left a crater-sized impression on Williams in 1969. She remembers watching the big moment as a little kid with her parents on a black and white TV in their basement. Williams also grew up with fictional space travelers on shows like "Star Trek" and "Lost in Space."
"To me it all seemed so untouchable, there's no way I could ever be involved in that, it's so different than what my parents do," Williams recalled. But with hard work and focus she went on to be a Navy helicopter pilot and ultimately earned positions on the Space Shuttle and the International Space Station. Williams said she loves sharing her trajectory — both her successes and failures — with young people when she talks to them about their dreams. She hopes audiences going to opening night at Symphony Hall will come away believing in something bigger, too.
"The moon landing signifies something like that to me," she said, "those things that seems so far away from you when you're a kid — or when you're coming up with an idea," Williams said, "don't ever let it go because it could happen."
Like Williams, Pops conductor Keith Lockhart remembers watching the moon landing. His father woke him up when he was 10 years old and told him he would remember the moment for the rest of his life. "And I do," Lockhart said, "It was something wonderful that none of us had really even thought was possible."
Lockhart said he's not a big believer in retrospectives, but for him 1969 was a watershed year culturally, socially and scientifically.
"The great thing about the moon landing is even in the midst of the increasing confrontations about our role in Vietnam — and events like Chappaquiddick and the Helter Skelter murders that marred that particular year — there was a coming together on something we could achieve by cooperation," he said, "something extraordinary."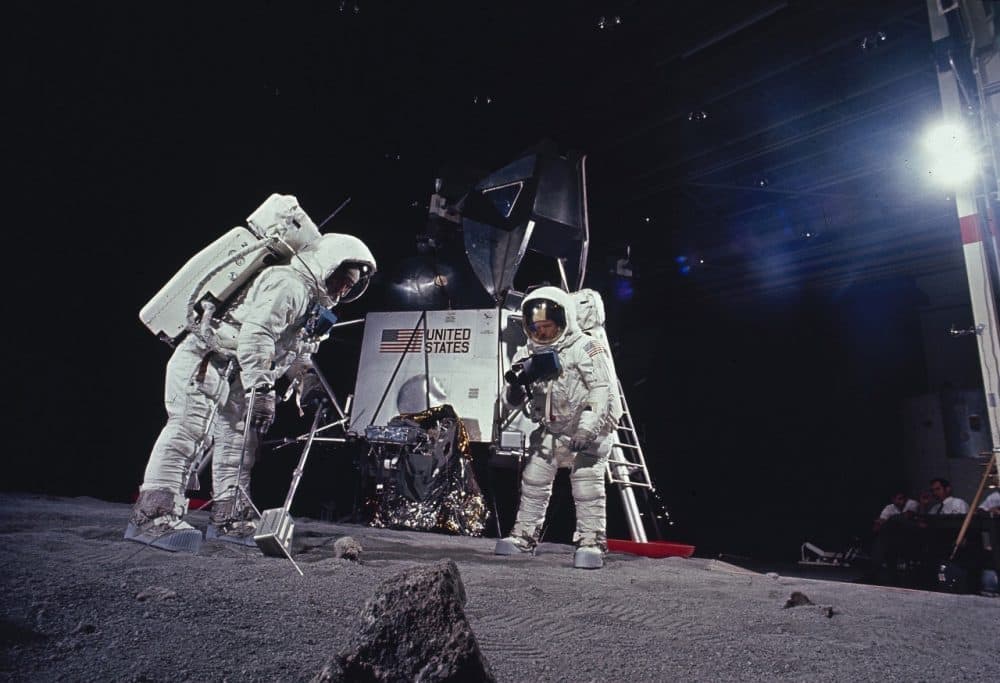 That's why he joined nine other musical institutions, including the United States Air Force Band, to commission James Beckel's piece.
"The music takes you up," Lockhart said, "up into the sky up with these very brave people who did this very bizarre and scary thing with calculations done, you know, on the back of a napkin compared to what we do these days."
Lockhart said having actual NASA astronauts on stage to breathe Beckel's words to life lends the homage an even deeper meaning.
"Each of these individual astronauts is obviously a symbol and a standard bearer for incredible personal accomplishment," the conductor said, "but they also carry with them the hopes and dreams of people that will transcend [their] own sphere and continue to look outward."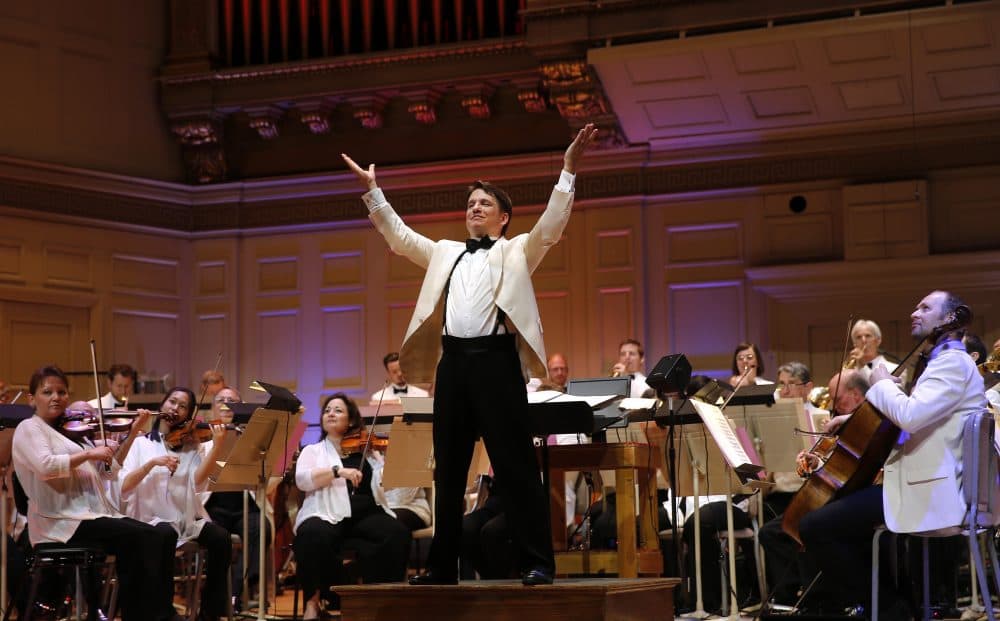 But even for Williams – who's been beyond Earth's stratosphere and mesosphere – performing with the Pops for the first time is a big deal. She remembers heading to the Esplanade to see Fourth of July concerts with her family and said the experiences helped define her growing up in the Boston area. Williams shared her reaction when she got the call from Lockhart inviting her to take the stage at Symphony Hall.
"Wow, this is something big, and it's not in my wheelhouse, per say," she said, laughing, "but what an amazing honor it is. I'm nervous though, because I don't want to mess it up."
Being able to honor the history of NASA in an artistic way is novel and powerful for the astronaut. She full-well knows what goes into putting a person into space these days, and can't even imagine how much harder it was 50 years ago. Williams hopes her expertise will come in handy as she delivers composer Beckel's prose in front of a live audience.
"I'm just hoping to interject a little bit of that scientific part into the artistic part," she said.
Music already plays a significant role in her life. She explained how in space astronauts constantly compare the playlists they listen to while working out, doing experiments or getting ready for spacewalks. Williams even included tunes she heard the Pops playing on the Fourth of July.
She appreciates that organizations like the Boston Pops are marking the moon walk anniversary, and hopes people recognize the ambitious work that's still happening at NASA even after the Shuttle program was shuttered. The Space Station is pumping out amazing research, she said, and Mars is on target to be a destination for this century.
"Things like this highlight the accomplishments and the achievements that humans beings can do when they want to and do wonderful, peaceful things together," she said.
Lockhart agrees.
"It's easy to forget over the course of a half century exactly how extraordinary an accomplishment this was in these days when we have computers mapping out our lives to the closest nanosecond," he said, adding, "There was no G.P.S. then — especially to the moon."
Wednesday's concert program also includes "Also Sprach Zarathustra," the 1896 Richard Strauss tone poem (named after Friedrich Nietzsche's novel of the same name) that gave musical heft to Stanely Kubrick's classic, "2001: A Space Odyssey," David Bowie's, "Space Oddity," and the Who's, "Pinball Wizard," that was released on the album, "Tommy," two weeks before the moon landing.
More Pops adventures in space this season include screenings of John Williams' "Star Wars: A New Hope" with live orchestra. And the orchestra is marking another big, more psychedelic 50th anniversary: Woodstock and the Summer of Love. Peace out!
Below are dates for the Pops' performances featuring astronauts: 
May 8 and May 9: NASA Astronaut Sunita L. Williams 
May 15 and May 16: Physician, Engineer, Social Scientist, Former Astronaut & Principal of 100 Year Starship Dr. Mae C. Jemison
May 17: Former NASA Astronaut Frederick H. (Rick) Hauck and Lauren Varanese
May 25, both concerts: Former NASA Astronaut Dr. Mike Massimino
June 11: Former NASA Astronaut Pamela A. Melroy 
June 7: Former NASA Astronaut Dr. Catherine "Cady" Coleman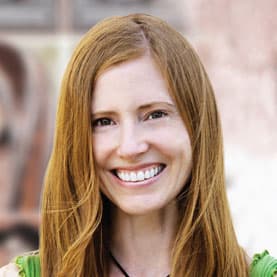 Andrea Shea Senior Arts Reporter
Andrea Shea is WBUR's arts reporter.