5 Things To Do This Weekend, From A Black, Brown And Queer Fest To A Sustainable Fashion Exhibit
As I was searching for things to do this weekend, I came across a long, long list of festivals happening throughout the state. On one hand, it's a good things because 1) it is still summer and 2) there can never be enough festivals. The bad thing? There are only two days in the weekend and not enough time to visit them all! This week, we've curated a mix of festivals and events to keep you occupied until Monday rolls back around
Faneuil Hall, Boston
Saturday, Aug. 24 and Sunday, Aug. 25
This free recreation of a town meeting at Faneuil Hall takes you back to the year of 1854, before the end of slavery. At this particular town hall meeting, Bostonians resolved to liberate Anthony Burns from captivity and slavery in spite of the 1850 Fugitive Slave Act, under which runaway "property," regardless of being in a free state, "could be seized and returned to the South." Spoiler alert: Anthony Burns was returned to slavery. However, the meeting set a precedent for community-spurred abolition movements in Boston.
---
Union Square
Saturday, Aug. 24
Creating safe spaces for black and brown queer expression isn't always a priority when it comes to music festivals. But this one is different. Boston-based rapper and artist Oompa teamed up with the Somerville Arts Council to create Black, Brown and Queer Fest, a musical celebration centering the experiences of QTPOC. Not only is the festival free, it boasts a lineup swaddled in local talent with performances from Boston poet laureate Porsha Olayiwola, drag performer Neon Calypso, indie outfit Optic Bloom and spit-fire rapper Brandie Blaze. Visual artists and local vendors will round out the show.
---
Shalin Liu Performance Center, Rockport
Friday, Aug. 23 through Sunday, Aug. 25
For over 30 years, Rockport Music has been a cornerstone in the music scene in Massachusetts' Cape Ann communities. A breathtaking view of the ocean provides a backdrop for musicians and ensembles, playing music from jazz to classical. Brian O'Donovan, who hosts "A Celtic Sojourn" on WGBH, partnered with Rockport Music to put on the very first Rockport Celtic Festival, a weekend-long excursion into the past and present of Celtic music. Programming focuses on the wide range of Celtic music and includes performances from Palaver Strings, harpist Màiri Chaimbeul and dancer Kevin Doyle. There are also workshops that delve into musical theory and Celtic history available on Friday and Saturday. Poetry readings will take place on Sunday.
---
The Urbano Project, Jamaica Plain
Saturday, Aug. 24
You may not think that fashion and sustainability go together but designer Nathalia JMag thinks otherwise. As an artist-in-residence at the Urbano Project, JMag led youth through classes and workshops to teach them about the possibilities of eco-friendly and sustainable fashion. Students also developed and produced elements for a "Map This" textile intervention at the Isabella Stewart Gardner Museum's Neighborhood Night Block Party (happening Thursday night). This Saturday, everything comes together in an exhibition that showcases the students' fashion design work. And if you can't make it Saturday, you could still check out JMag's exhibition at the Urbano Project through Aug. 30. (Read more about Nathalia JMag's approach to fashion design here.)
---
Stage Fort Park, Gloucester
Saturday, Aug. 24
This year, the Riverfest Seaside Music Festival has moved from its location in Newburyport to the scenic coast of Gloucester. But other than that, this free and open to the public festival has stayed the same. With plenty of lawn space for chairs and blankets and a short yet impressive lineup, Riverfest is the perfect opportunity to bring the family out to enjoy the last scraps of summer. Pack your own food or check out the food trucks on site. The condensed lineup allows for longer set times for acts like folk group Mt. Joy and guitarist/singer Noah Kahan. Closing out this year's show is Boston home grown rock band Guster.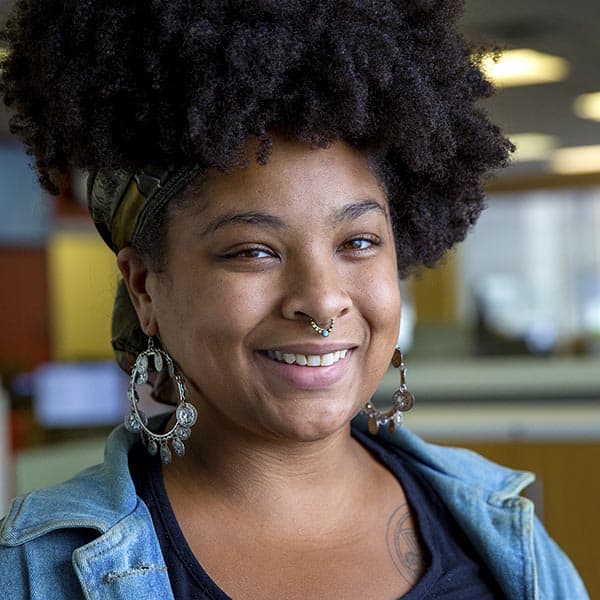 Arielle Gray Arts Engagement Producer
Arielle Gray is the Arts Engagement Producer for The ARTery. She manages its social media, events and curated content.