5 Things To Do This Weekend, From A Musical About Henry VIII's Wives To A Local Music Fest
If you forgot to make plans to travel this Labor Day weekend, do not despair — there's plenty to amuse you right here in Boston. This weekend, two theater seasons kick off, an annual festival continues and one exhibit closes while another opens.
Boston Center for the Arts
Friday, Aug. 30 - Oct. 6
Before Billy Porter, the fashion icon, was stealing everyone's thunder on the red carpet and starring as Pray Tell in the FX series "Pose," he was writing and directing plays (among other things) — two of them at the Huntington Theatre Company. He returns to directing, and the Huntington, with "The Purists," an ensemble play that unfolds on a New York City stoop, as neighbors from different walks of life joke and argue about hip-hop, Broadway musicals and everything in between. (Hear more about the production from Cristela Guerra.)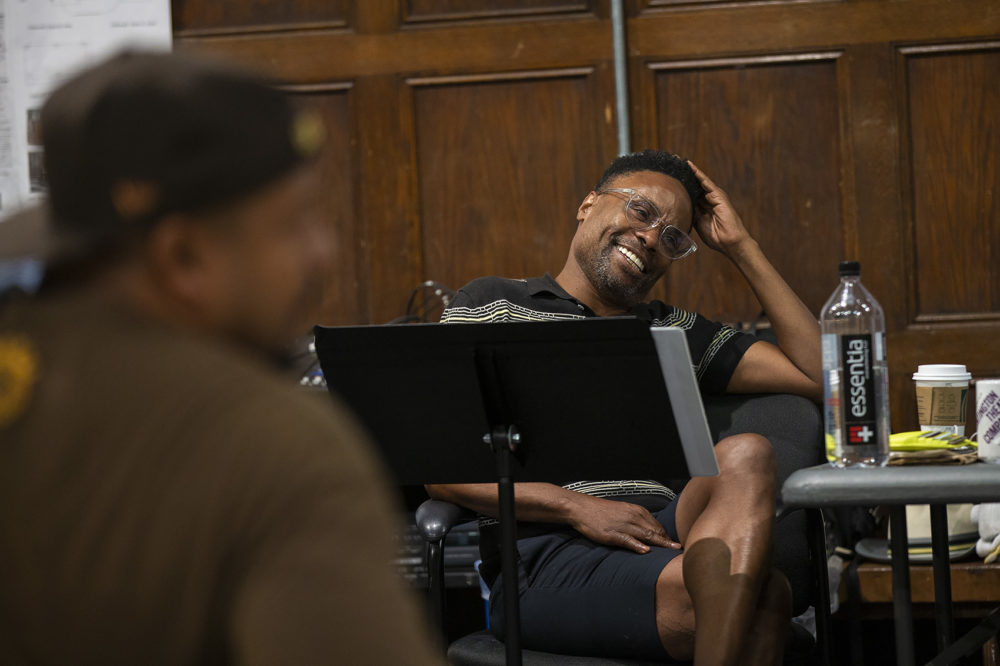 ---
American Repertory Theater
Through Sept. 29
Everyone knows about King Henry VIII of England's six unfortunate wives, two of whom the king ordered beheaded. But that's about all most people know. In "SIX," the king's wives tell, or rather, sing, their stories, in this pop-infused A.R.T. season opener. (Read Rosalind Bevan's review of the production.)
---
Tisch Family Gallery at Tufts University
Through Sept. 29
Tufts hosts the first comprehensive retrospective of Julie S. Graham, a painter and a popular instructor at School of Museum of Fine Arts who died last year. Abstract and minimalist, her work is at once deliberate, pleasing and surprising. (Read more about Graham's style and legacy from Pamela Reynolds.)
---
Club Passim, Cambridge
Friday, Aug. 30 - Monday, Sept. 2
Every Memorial and Labor Day weekends, Club Passim in Harvard Square hosts a three-day music festival featuring the area's up-and-coming talent. A couple of my personal favorites are Liv Greene and Hawthorn, but in my experience you can wander over there at any point during the weekend and discover something amazing.
---
ICA Watershed, East Boston
Through Sept. 2
This weekend is your last chance to catch John Akomfrah's "Purple" at the Watershed, the ICA's (free) satellite East Boston location. The video installation examines the devastating effects of climate change in some of the world's most vulnerable areas, through a destabilizing mashup of archival footage and stunning natural scenery. (Read more about the exhibition from Pamela Reynolds.)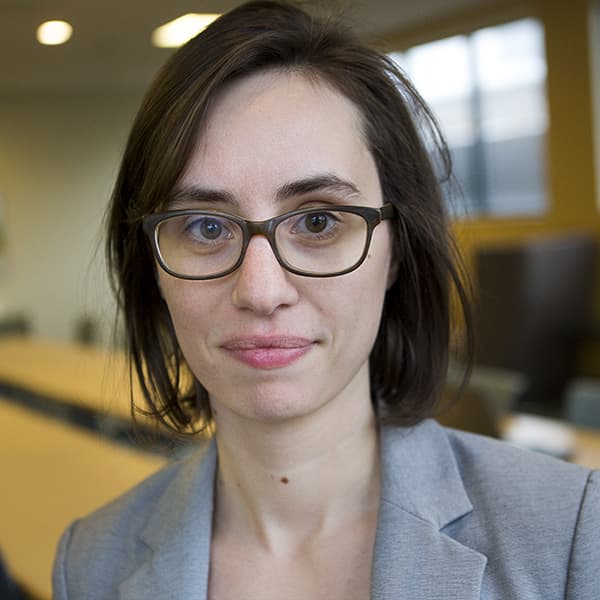 Amelia Mason Arts And Culture Reporter
Amelia Mason is an arts and culture reporter and critic for The ARTery, WBUR's arts and culture team. She covers everything from fine art to television to the inner workings of the Boston music scene.