5 Things To Do This Weekend, From A Festival Of Public Interaction To A Walking Play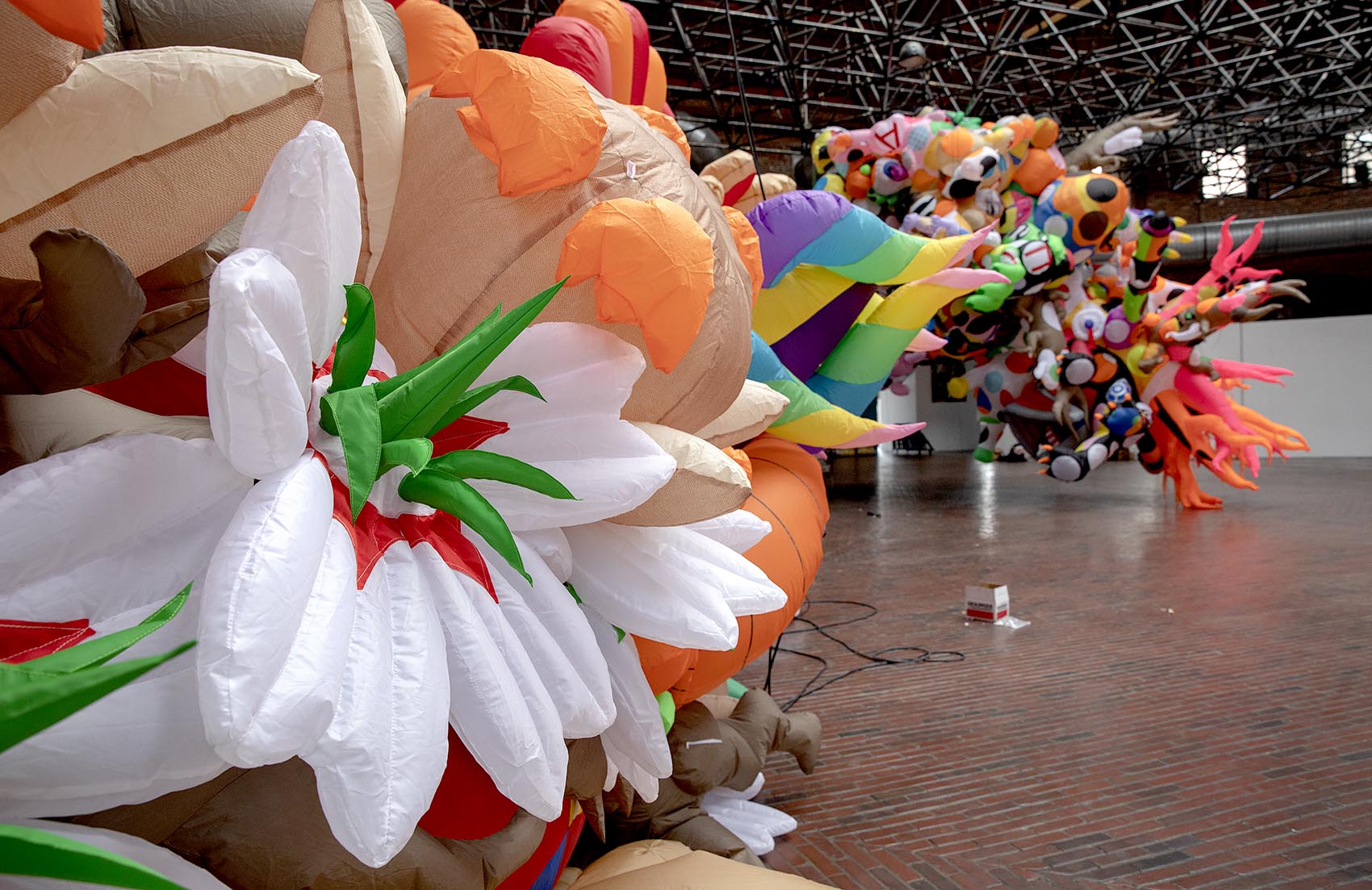 You know it's fall when Target breaks out the Halloween decorations and everything suddenly tastes like pumpkin spice. But is there really anything wrong with that? The short answer is no, no there isn't.
If you're not fanatically ecstatic about the arrival of fall like I (obviously) am, these events should put a smile on your face. Whether you're craving live music, a walk in nature or perhaps an animated reflection on indigenous Mexican languages, we've got a great list of happenings for you to check out.
Friday, Sept. 13 and Saturday, Sept. 14
There is an art to community organizing and this is the backbone of ds4si's inPUBLIC festival. This two-day event takes over some of the busiest places in Boston and turns them into spaces and opportunities for public interaction with local organizers and artists. On Friday, head on down to the steps at Downtown Crossings for UnBound Bodies Collective's "The Stoop," a site activation focused on replicating the intimacy of interactions that happen on front stoops, from hair braiding to conversation. Saturday boasts a full day of programming, from a parade that moves Nick Cave's newest large scale art installation from the Boston Center for the Arts to Upham's Corner, a look at the public mural at 555 Columbia Rd. and live music courtesy of BAMS Fest. (Read Amelia Mason's piece on Nick Cave's "Augment.")
---
Friday, Sept. 13
Multi-hyphenate artist Cliff Notez is back this year with his new album, "Why The Wild Things Are." The title of the work is a reference to Maurice Sendak's picture book but centers the duality of being black in a white supremacist society. "Don't tell me I can't be a genius one day and a beast the next one," Cliff Notez raps on "Black Incredibles." Head on over to the Oberon this Friday to hear the new album. The release party is complete with a list of project collaborators who'll be taking the stage alongside Cliff Notez, including STL GLD, Mint Green and Brandie Blaze. (Read Karen Muller's piece on the new album.)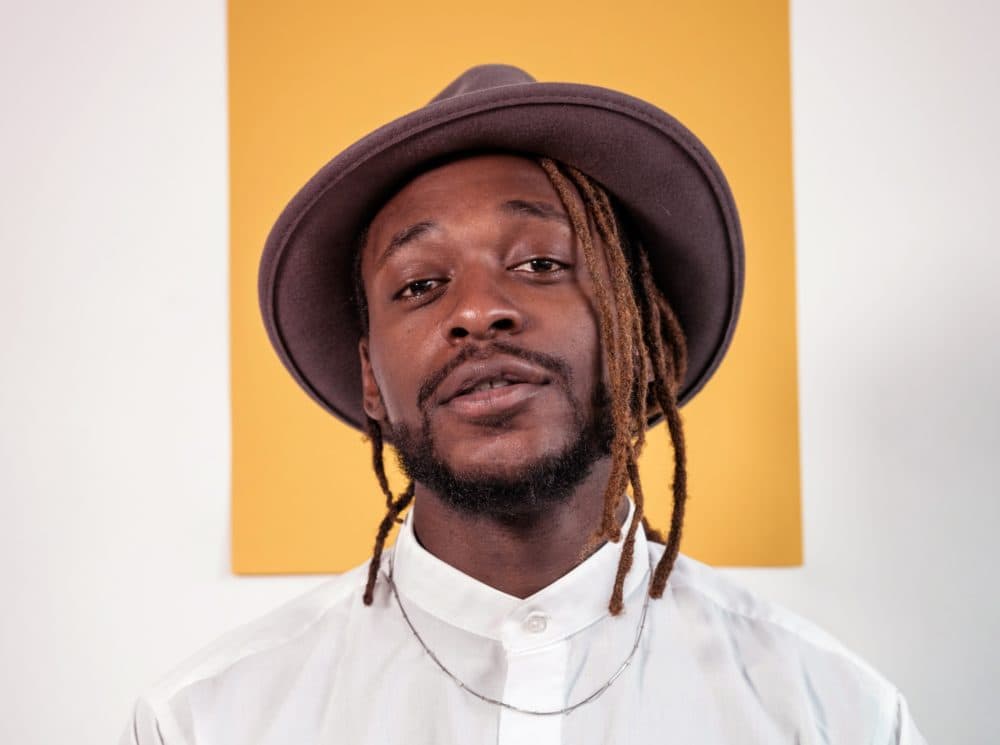 ---
Saturday, Sept. 14
Deer Island sits a stones throw away from the Boston Logan Airport and is frequently visited by people looking for a brisk walking path along the water. However, Deer Island has a long and important history to the indigenous populations of Boston and Massachusetts. What was its past? Where is its future headed? These are some of the questions this moderated panel and discussion will tackle. Featuring the perspectives of four women from Massachusetts tribes, including ARTery 25 member Nia Holley, this event is sure to raise some thought-provoking dialogue. An interactive workshop on the environmental history of Deer Island will be led by Andre Strongbearheart Gaines Jr. and Miles Bernadett-Peters.
---
Through Sept. 29
This walking play comes at the perfect time, as the globe gears up for the United Nations' Climate Action Summit at the end of September. Nature is at the heart of this immersive experience, following famous writers Ralph Waldo Emerson and Henry David Thoreau as they ponder their (and humanity's) relationship to nature and the responsibility that comes with it. This outdoor play takes place at The Trustee's Old Manse in Concord, the birthplace of Emerson and Thoreau's close friendship. Combining music, story and song, "Nature" is an experience you don't want to miss this fall. Not only is it family friendly, it'll help you get your required steps in for the day. (Read Andrea Shea's piece on "Nature" when it made its East Coast debut.)
---
Saturday, Sept. 14
Bring the entire family to see this colorful and interactive collection of animated shorts narrated in some of the 68 indigenous languages of Mexico. Visiting Mexican designer Gabriela Badillo created the shorts to initiate child friendly conversation about indigenous Mexican languages among speakers and non-speakers. Each of the stories is based on a folktale, poem or story from various indigenous cultures. After the animated shorts, stay for a Q&A session with Badillo and a chance to learn some phrases from indigenous Mexican languages.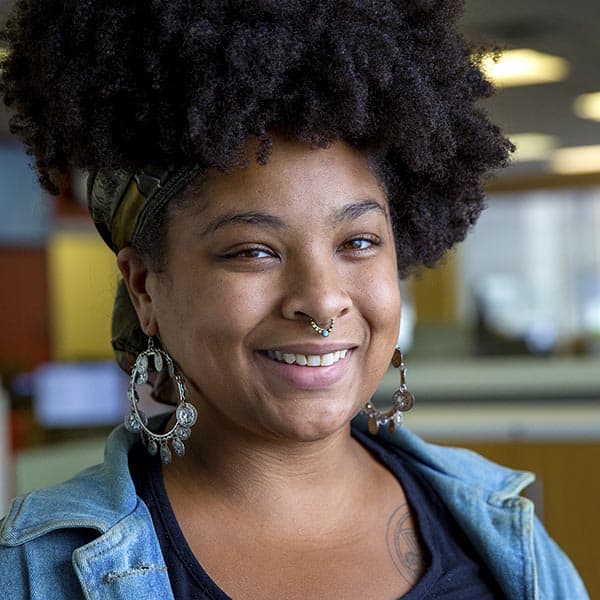 Arielle Gray Arts Engagement Producer
Arielle Gray is the Arts Engagement Producer for The ARTery. She manages its social media, events and curated content.