The Cars Frontman Ric Ocasek Paved Path From Boston Punk To Mainstream New Wave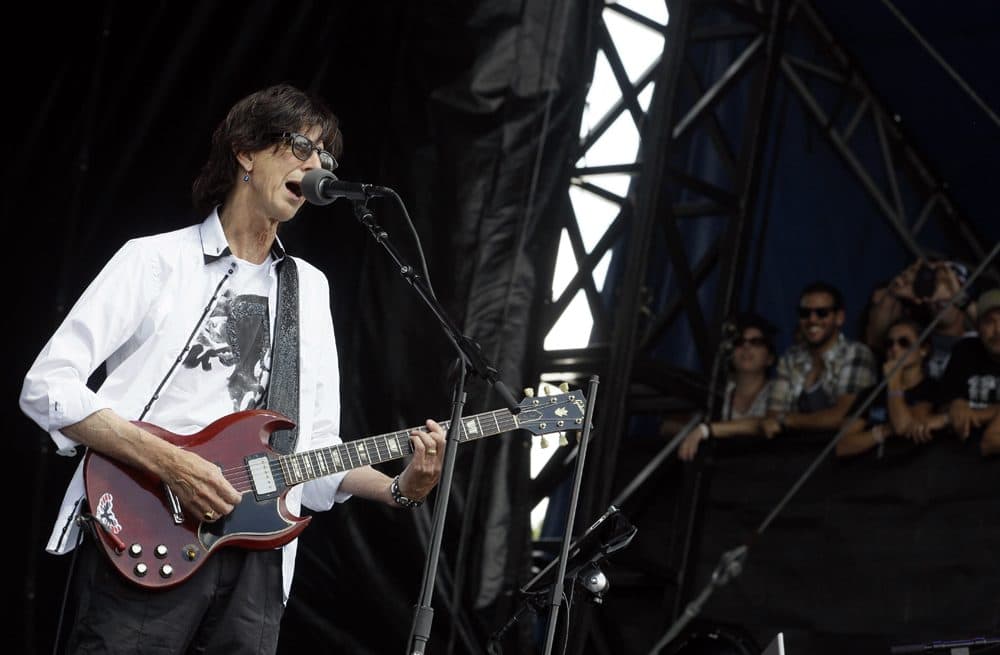 There were rock 'n' roll bands that soared out of Boston — Aerosmith, the J. Geils Band and the band Boston itself — but in the punk/new wave era of the late '70s and early '80s, that band was The Cars. The quintet was led by their lean and lanky songwriter, rhythm guitarist and sometime singer, Ric Ocasek, who died Sunday afternoon at his New York City apartment.
New wave, at the time, was not something America embraced, though with the big push of the nascent MTV, a breakthrough was in the works. With songs from that perfectly crafted, eponymous first Cars album, released in the summer of 1978, The Cars, which cut their teeth playing at the Boston punk club, the Rat, suddenly found themselves playing in the big leagues.
"New wave is not my favorite term," keyboardist Greg Hawkes told me last year, "but I'm used to it and for historical purposes, yeah, The Cars were a new wave band and I, at least, framed us in with the Police, Talking Heads, Devo and the Pretenders. I always thought of us as a pop-art band, in the Warhol sense certainly, but also we were pop and sort of arty."
Like most bands, The Cars sang about relationships, but Ocasek's take was unique. "You're All I've Got Tonight" was about pleading to go home with a woman who was a last-call desperation choice. In "Just What I Needed," the protagonist looked at his lady not just as a "need" but "someone to bleed." In "Let's Go," a song about living the nightlife, the woman who was pursued was a "frozen fire, she's my one desire."
In 1986, lead singer-bassist Ben Orr discussed Ocasek's songwriting with me. "Some of the lyrics are just there poetically, and you're not quite sure what they mean," he said. "They mean something to Ric. I never ask him what he means. I don't listen to songs for lyrics, at least the first few times. I listen for the melody."
The Cars success seemed like an overnight sensation — it was anything but. Ocasek and Orr had been plying the music trade for years, first in a folk format, Richard and the Rabbits, and later as Milkwood and Cap'n Swing.
But with that first Cars album, the floodgates opened on both AM and FM radio dials. "Just What I Needed," "My Best Friend's Girl" and "Good Times Roll" became hits. Those and other songs from the album established The Cars creatively, stylistically and commercially. That album sold six million; over their career the band sold more than 23 million.
Steve Wynn, singer-guitarist for Dream Syndicate, recalled his first exposure to The Cars in 1978: "I was 18 and in my freshman year when the first Cars album came out. I was enthralled by punk rock and new wave so it was only natural that the bands I embraced were reflections of my pre-punk faves, The Who and Roxy Music. The Cars were about as cool a mainstream band as you'd find back then. 'Cool' because they connected to the masses while remaining subversive and weird and angular and dark and teasingly distant."
That sense of distance often carried over into performance. The Cars were never known as the most dynamic or demonstrative of live bands.
With Ocasek at the helm — he was the architect, writing nearly all the songs, occasionally collaborating with Hawkes — The Cars presented a sound that was eminently catchy, but had a detached, ironic cool about it, too. They were not unlike an American Roxy Music. Hawkes gave the band a moody, textural layered sound, guitarist Elliot Easton gave them a more straight-forward rock 'n' roll kick.
"We did not want it to be so artsy that you could not understand the music, but we wanted [it] to be artistic," drummer David Robinson told me.
In 1980, Ocasek spoke to Rolling Stone's Mikal Gilmore and said, "We did have a certain view of the world: sort of cold but hysterical. Actually, as I look back on it, I think it was probably a protective shield more than anything else."
"We share a large amount of romance in this life and you can't help but put that into music," Orr told me. "How can you be miserable? ... It's good for now and I hope it's good later. But there's the cynical part, too — you have to maintain some portion of realism."
The Cars broke through in an even bigger way with their "Heartbreak City" album in 1984, with "You Might Think" and "Drive," both huge MTV hits. Ocasek developed a solo career — not one as successful as his main band — beginning with 1982's "Beatitude" album. The Cars released seven studio albums, same as Ocasek solo.
In 1981, The Cars build a studio on Newbury Street, Syncro Sound that became a workplace and hangout for them and many local bands. Ocasek also worked as a producer, taking on bands far less commercial than they such as the reggae/hardcore punk band Bad Brains and the subtly antagonistic Suicide. "He's a saint, brilliant, a genius," Suicide singer Alan Vega told me in 1990. (Vega died two years ago.) The Cars took Suicide on tour as the opening act, where they were routinely booed and bottled.
The Cars influenced numerous bands, notably the Killers, whose Brandon Flowers inducted them into the Rock and Roll Hall of Fame last year. On Monday, Flowers tweeted: "Feeling grateful for Ric ... My first king." Hawkes recalled talking to Nine Inch Nails leader Trent Reznor who told him: " 'When I was young, I liked The Cars, the way they blended keyboards and guitars.' I thought, 'Gee, that's great, that's a nice nod of appreciation.' From younger bands, I figure a lot of them might look at The Cars and go, 'Eh, too pop.' "
Hawkes said the mood within the band started getting tense around their 1984 album "Heartbeat City": "Just the length of time it took to do that record. That was the one [produced by] Mutt Lange where we were in England, living in this rented house together and the hours were pretty unbelievable. I think that's where we started feeling certain people were being left out of the process. The album was fairly well-programmed — that's no secret."
The Cars broke up in 1988. The band was spending copious time in the studio and, frustration had built. I talked with Orr in 1986 as he'd just released a solo album, before The Cars' "Door to Door" dropped the following year. Of The Cars, he said, "I never get to play enough anymore. It's pretty bad actually. It's a chore to get on the road — a few of the guys don't want to do it, but it's business, and if you can make a living out of it, you've got to do it."
A rift had developed between Ocasek and Orr, former best friends. "Ric really went out of his way to settle things with Ben," Hawkes said, "but Ben was unresponsive. To this day, I don't know what the major rift between them was. And I think Ric was a little confused, too."
Orr died in 2000. In 2011, the surviving Cars reunited to make an album, "Move Like This" and undertake a club tour. Last year, The Cars were inducted into the Rock and Roll Hall of Fame and they played four songs with Weezer's bassist Scott Shriner joining: "My Best Friend's Girl," "You Might Think," "Moving in Stereo" and "Just What I Needed." It was their final performance.
"That's the joke of the whole thing: you can't be loved by everybody," Ocasek told Gilmore in 1980. "I know that, and I've really come to accept it. That denial of love, in fact, eases my mind. I'm well aware that some will like it and some won't. It's a tough thing to do, but I don't always like to give people what they expect."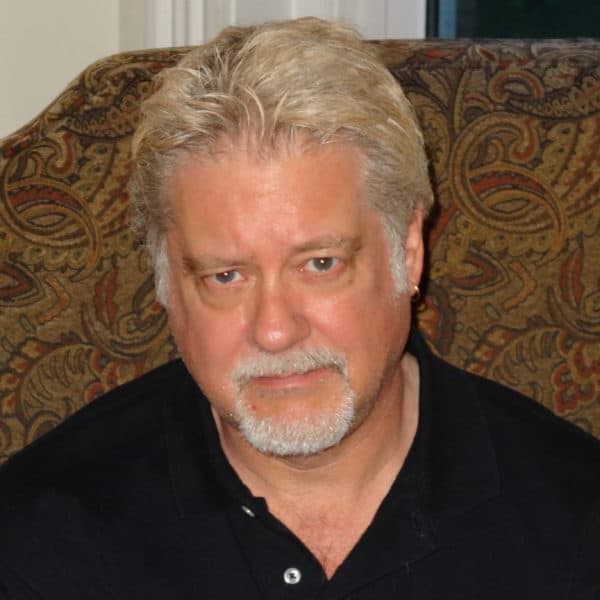 Jim Sullivan Music Writer
Jim Sullivan writes about rock 'n' roll and other music for The ARTery.