5 Things To Do This Weekend, From The Boston Book Festival To 'Marie And Rosetta'
Looking for things to get into this weekend? Keep reading for some arts related happenings going on both within and outside of Boston city limits.
Copley Square and Roxbury
If you're a rabid book lover (like myself), the Boston Book Festival this weekend is the perfect place to scratch your literature-induced itch. Are you an immigrant or diasporic writer? There's a workshop, led by the Boston Immigrant Writer's Salon, that's perfect for you. Interested in hearing authors speak about their experiences in the field? Check out young adult fiction writer, Marie Lu, speak about her new novel, "Rebel." (A previously version of this post mentioned Jamaica Kincaid was on the schedule, but she could no longer attend.) Here's the full schedule.
---
Through Nov. 10
Rosetta Tharpe's incredible voice and talent at the electric guitar paved the way for rock 'n' roll. Despite her musical accomplishments, Tharpe died in relative obscurity in 1973. In 2011, the BBC unearthed her story in a documentary. Greater Boston Stage Company and Front Porch Arts Collective are staging the New England premiere of "Marie and Rosetta," a play that takes us into a night of rehearsal with Tharpe and her protege, Marie Knight. The two toured extensively in the 1940s, playing in front of thousands of people across the country. "Marie and Rosetta" brings audience members to the moment when these two immensely talented women decided to work together, a moment that ultimately changed the face, and heart, of music. (Read Diana Lu's story on "Marie and Rosetta.")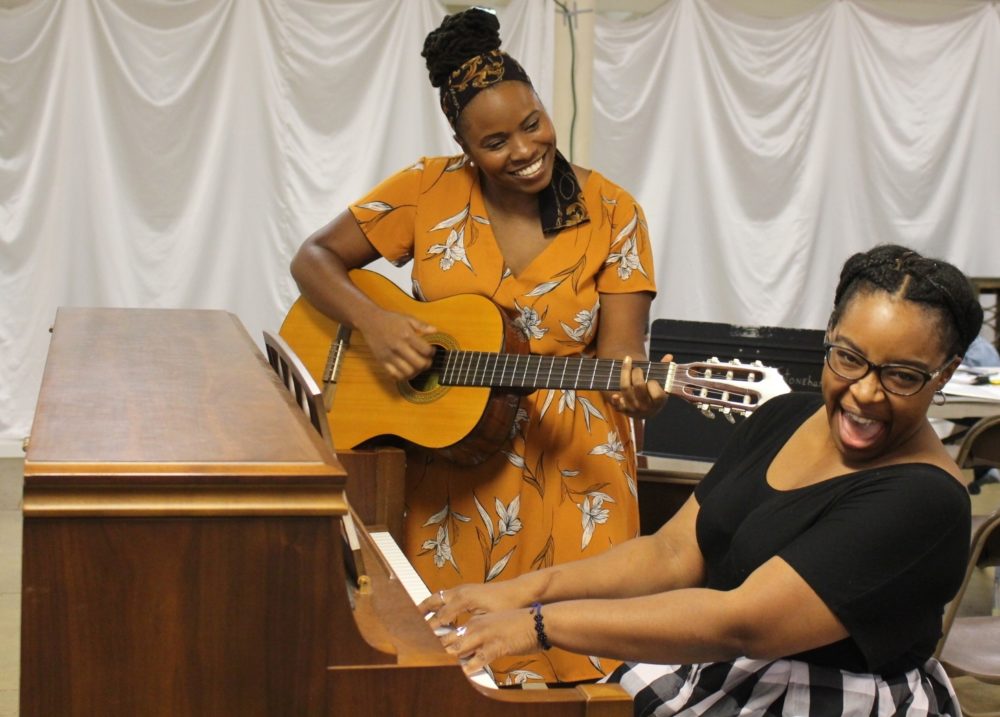 ---
Sunday, Oct. 20
When you think of the Boston Symphony Orchestra, you may also think of their venues like Boston Symphony Hall or the Tanglewood Institute in Western Mass. Now, the BSO is bringing their music to communities across Massachusetts and the performances are free to attend. This session takes place in Codman Square, one of the arteries of Dorchester, and gives viewers a chance to connect intimately with both BSO's music and musicians. Included in this concert is a community talk back and Q&A with the BSO's Robert Kirzinger.
---
Friday, Oct. 18
In the world of artist Alicja Kwade, nothing is really as it seems. Her art takes the boundaries of reality as mere suggestion and forces us to reevaluate what we consider "real." Her exhibit, "In Between Glances" at the MIT List Visual Arts Center, explores our deepest existential crises. This panel discussion with Kwade gives art lovers a chance to hear more from the artist on her artistic inspiration and driving force behind her work. Kwade will be in conversation with Jimena Canales, an expert in 19th and 20th century history of physical sciences, and Taylor Perron, professor and associate dead of the Department of Earth, Atmospheric & Planetary Sciences at MIT. The exhibit will be up through January. (Read more about the artist from Pamela Reynolds.)
---
Oct. 18 - Oct. 31
'Tis the season for all things scary, creepy and off-kilter and "Cirque of the Dead" at American Repertory Theater's Oberon is just the place to experience all of those things at once. "Cirque of the Dead" is an immersive experience that turns Oberon into a haunted theater — Boston Circus Arts performers play a "paranormal investigation team" who enter the theater in hopes of finding something for their next episode. But they get more than what they bargained for. Complete with aerial acrobatics, dancing, hand balancing and more, "Cirque of the Dead" is the perfect place to spend a pre-Halloween night with your companions who are brave enough to enter. But no kiddos, as this event is adult only.
This article was originally published on October 17, 2019.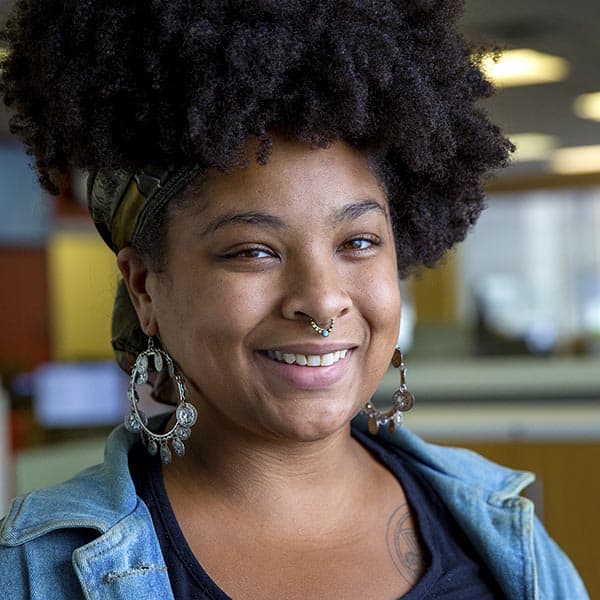 Arielle Gray Arts Engagement Producer
Arielle Gray is the Arts Engagement Producer for The ARTery. She manages its social media, events and curated content.